Long before Kim Kardashian took the throne, Lauren Conrad was the queen of reality TV – and it looks like she could be making a comeback. From Laguna Beach to The Hills, we followed the 30-year-old through high school and her efforts to pursue a career in fashion, and all without a single nude selfie or belfie.

Last week Lauren took to Instagram to drop a huge hint that The Hills 2.0 could be hitting our screens soon. Alongside a snap of her being filmed from behind as she alters a dress, Lauren wrote: "Never thought I'd see the day…"
Lauren Conrad took to Instagram to tease a return to TV
And she even tagged MTV, sending her fans and followers (and us) into absolute meltdown.

MTV was quick to add fuel the speculation and told everybody to check Lauren's Twitter on Tuesday 31 May at 11amET/8amPT, suggesting a big announcement is on its way.

But only true LC fans will realise the importance of this date: On 31 May 2009 she walked out of Heidi Montag and Spencer Pratt's wedding, and out of our lives forever.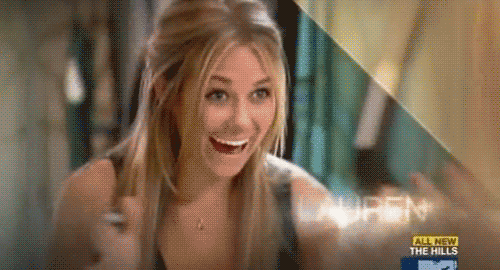 MTV released further details, instructing fans to keep an eye on Twitter
Well, until she released her best-selling novels and made appearances on shows including America's Next Top Model, Punk'd and Fashion Police.

Now Lauren has given us all what we've been waiting for: writing on her personal blog, she revealed plans to work with MTV on something special set to air later this year.
She said: "I just wanted to do something as a thank you to the fans. So I will be partnering with MTV on a special project that will air on 2 August at 10pm. We will be having an honest conversation about what it was really like living with cameras for so many years (spoiler alert: it was super weird), sharing some behind-the-scene secrets and showing some of my life today."
Lauren added: "Since this is all for you, please let me know if there are any questions you have or if there is anything you would like to see addressed."
Can. Not. Wait!
Are you looking forward to Lauren Conrad's return to TV? Let us know in the comments box below.