After sending their long-running feud nuclear, it's been reported Kim Kardashian could face legal action – and even prison – over posting recordings of a phone conversation between her husband Kanye West and Taylor Swift.  
In Los Angeles, it is illegal to record a phone conversation without first gaining permission from all parties involved. But fans shouldn't worry, because Kim Kardashian West is clearly a genius.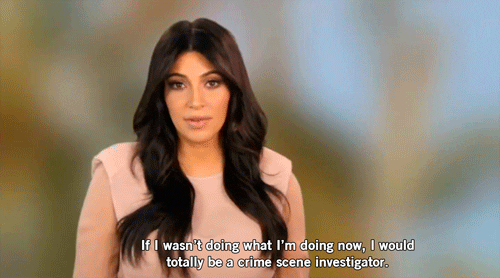 In scenes for Keeping Up with the Kardashians filmed in February, Kim can be heard telling Kanye it's not illegal to film somebody without their knowledge "in New York". While it's thought that the phone conversation between Taylor and Kanye took place in LA, this statement from Kim suggests she's more than clued up on the privacy laws – meaning she wouldn't knowingly get herself into trouble.

And, also shown on a recent episode of KUWTK filmed in February, Kim sent the actual recording to her sisters to get their opinion on it, showing that releasing it was a well thought out decision on Kim's part. The fact that Kim leaked the recordings to coincide with the air of the episodes is just a testament to her brilliant business mind.
TMZ also says Taylor knew she wasn't the only person on call, because other people in the room can be heard talking, which means it wasn't a 'confidential communication' - and Kim and Kanye haven't broken the law by sharing it.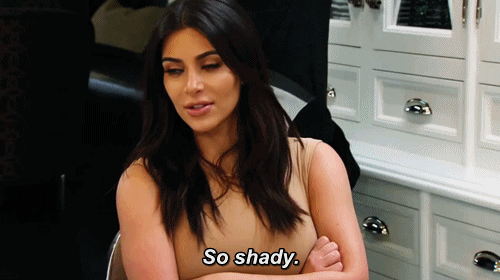 Earlier this year rapper Kanye, 38, released track Famous, in which he suggested he helped 26-year-old Taylor's career after his controversial interruption of her 2009 VMA acceptance speech. Then, at the 2016 Grammy Awards in February, Taylor issued a thinly-veiled dig at him for attempting to "undercut her success".
But Kim, 34, wasn't having it. During an interview with GQ weeks later, the reality TV star insisted Taylor was well-aware of the lyrics and that Kanye had called ahead to ensure she was comfortable.
Kim Kardashian was quick to jump to her husband's defence
Then it was Taylor's turn to respond once more. Her reps issued a statement insisting Taylor never Ok'd the song and that she was left "humiliated" when it was released. This was despite Kim's insistence that she had a recording of the conversation, plus letters from Taylor's legal team requesting they destroy the film.
Following the allegations that Taylor was planning to take legal action, a source told TMZ she is now "trying to think through the consequences of filing a police report".