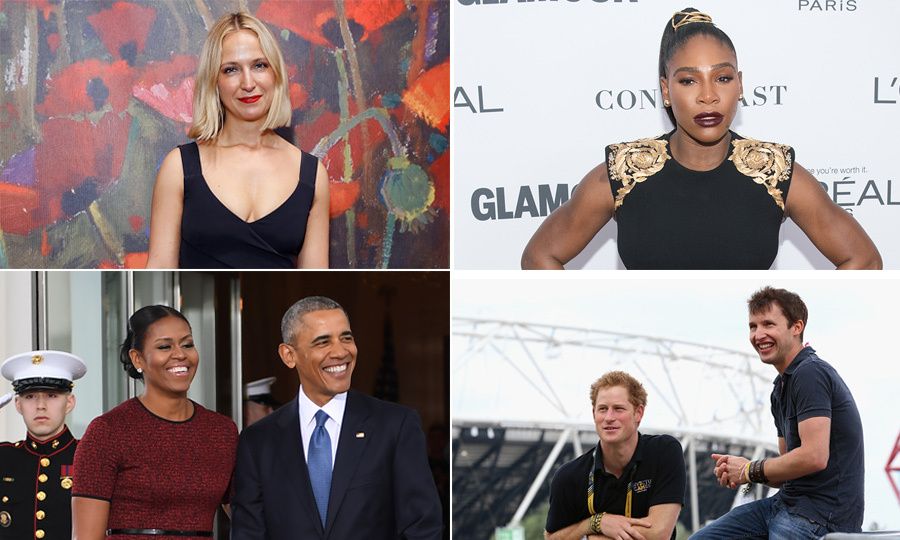 Despite being the most famous engaged couple in the world, Prince Harry and Meghan Markle hope to keep their relationship out of the public eye. But like Prince William and Kate's wedding in 2011, the couple's ceremony next May will captivate the world. Adding even more attention will be some of the duo's famous friends who will likely be seated in the pews.
From her Suits co-stars to her celebrity best friends such as Serena Williams and Misha Nonoo. Take a look at the possible guests that will witness their nuptials in Windsor next May.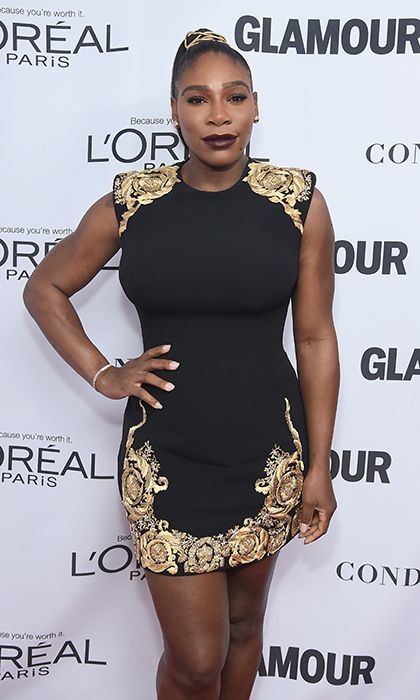 Serena Williams
It's no secret that Meghan and the tennis star (and newlywed!) are close friends. Their friendship is one to be royally jealous of and we just know Serena will get a covetable invite to the royal wedding. Though the mother of one has yet to comment on the exciting news, Meghan wrote about her friend last year on her now-defunct blog: "She quickly became a confidante I would text when I was traveling, the friend I would rally around for her tennis matches, and the down to earth chick I was able to grab lunch with."
Photo: © Jamie McCarthy/Getty Images for Glamour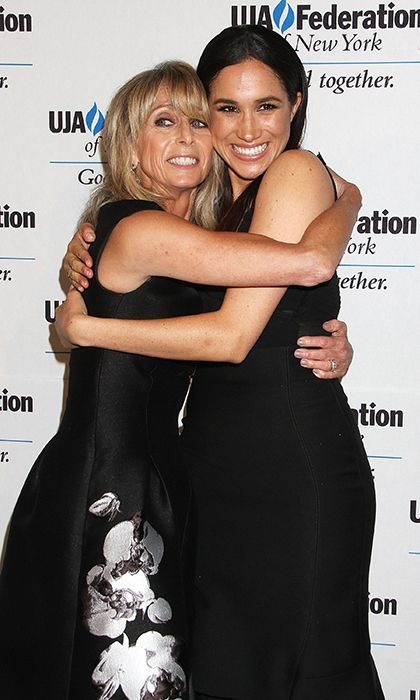 Bonnie Hammer
Bonnie, chairman of NBC Universal Cable, and Meghan became quite close while she was on Suits. It wouldn't be too surprising to see her take a seat in the pews. Last year, the royal-to-be wrote a piece for Glamour on the top 10 women who have influenced her life. Of Bonnie, she wrote: "My character on Suits wasn't written as a biracial freckled girl, but Bonnie has always been committed to color-blind casting. It's one thing to have respect for your boss, but it's another to have the kind of respect that comes with feeling comfortable."
Photo: © Getty Images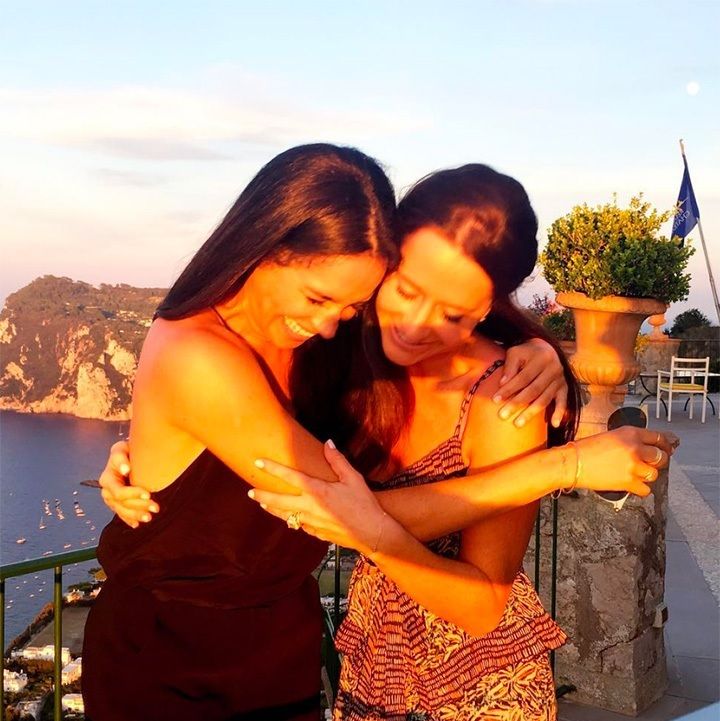 Jessica Mulroney
One of Meghan's best friends is the daughter-in-law of former Canadian Prime Minister Brian Mulroney and a well-known Toronto personality and philanthropist. The pair first met years ago when the actress moved to Canada to start filming her hit legal series Suits. Their friendship is also rooted in fashion. Meghan reportedly hired her as a stylist back in 2014, and the duo has since collaborated on many of Meghan's most chic and sophisticated ensembles.
Photo: © Instagram.com/meghanmarkle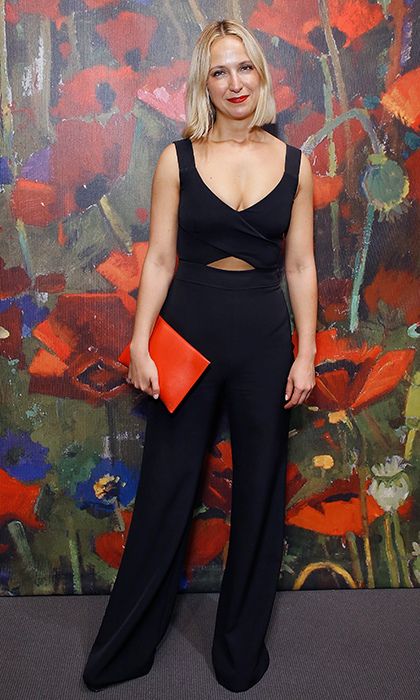 Misha Nonoo
It is widely believed that designer Misha Nonoo was the matchmaker who set the happy couple up on a blind date. Misha and Meghan go way back and have enjoyed many European getaways together. Misha was also married to a former classmate of both Harry and his brother, Prince William.
Photo: © Getty Images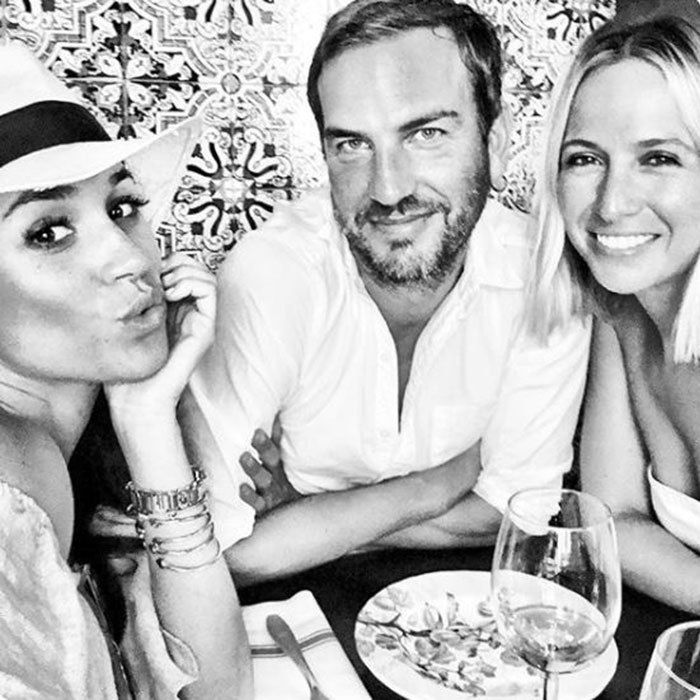 Markus Anderson
Soho House consultant Markus Anderson is a good friend to both Harry and Meghan and has enjoyed various vacations with the actress. He was even sat with her at the Invictus Games earlier this year.
Photo: © Instagram.com/meghanmarkle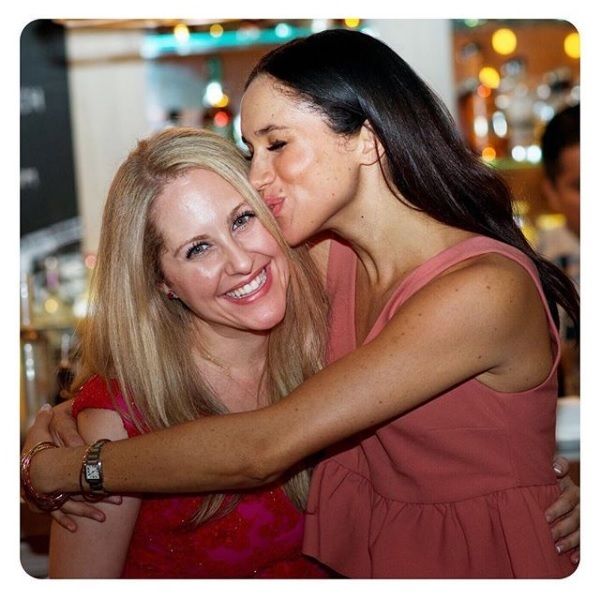 Lindsay Roth
The TV producer is one of the actress' best friends. The pair met in a Toni Morrison literature class at Northwestern University and have been close ever since - Meghan was even the maid of honour at her wedding. Early last year, Lindsay told People: "I don't know many people who are as generous and supportive as Meg is. I think people assume that when someone gains notoriety that they change. But she's still the same girl I met years ago, with the same values and priorities."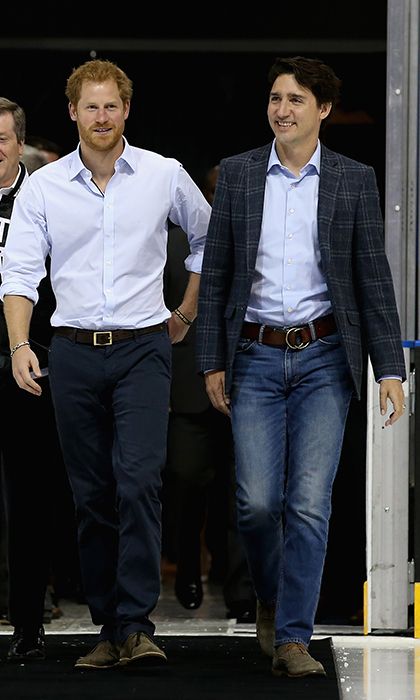 Justin Trudeau
Harry reportedly wants a less formal wedding, meaning the guest list will feature more friends and family and fewer heads of state. That being said, Canada's PM might be an exception, given that he has enjoyed a handful of meetings with the royal. The father of three helped Harry kick off the countdown to Invictus Games Toronto in May 2016 and attended the games this past September. They also spent time together in France at a commemorate service marking the 100th anniversary of the Battle of Vimy Ridge.
Photo: © Chris Jackson/Getty Images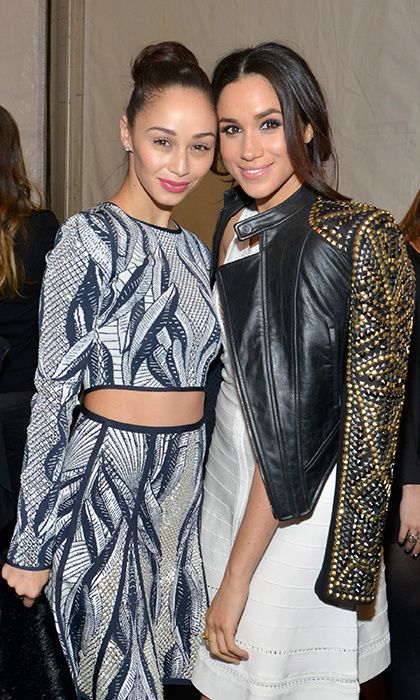 Cara Santana
This acting duo has been pictured on numerous occasions attending lavish fashion shows together! Maybe her sartorial sister will make it to the big event on 19 May.
Photo: © Getty Images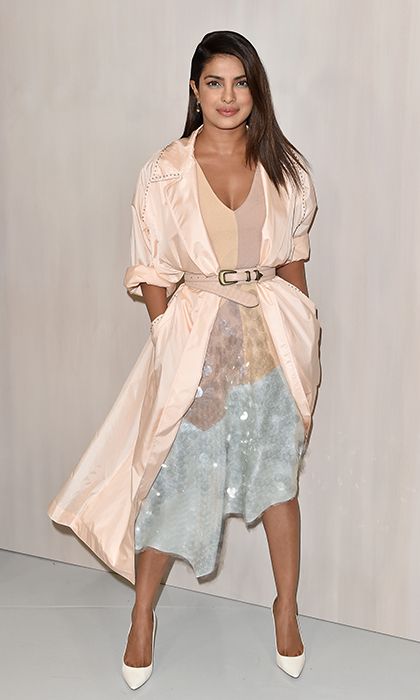 Priyanka Chopra 
The Baywatch star is another member of Meghan's very tight inner circle of friends. Often singing the praises of her actress-turned-royal friend, Priyanka is likely to see Harry and Meghan exchange vows in person next spring. The Quantico actress took to Instagram to respond to the exciting news, writing: "Congratulations to my girl @meghanmarkle and Prince Harry!! I'm so happy for you Meg! You deserve the best always..keep smiling that infectious smile. Xoxo."
Photo: © Axelle/Bauer-Griffin/FilmMagic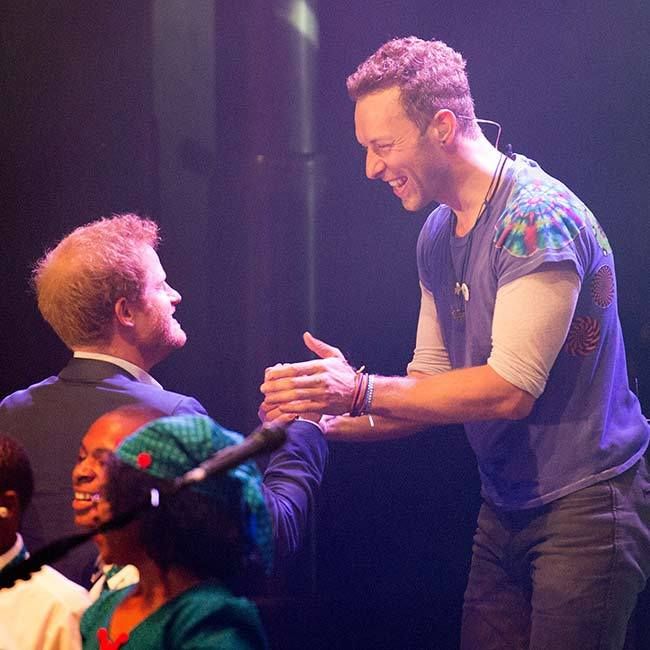 Chris Martin 
Harry enlisted the support of Chris Martin and his Coldplay bandmates for his Sentebale concert at Kensington Palace last summer. The Prince proved his cool credentials by joining the band on stage for their finale song Up & Up, shaking hands with Chris when the performance came to an end. Speaking after the show, Prince Harry said: "Thank you to Coldplay – thank you so much, you've rocked the palace, you've rocked the palace."
Wouldn't it be amazing if Coldplay sang at their wedding?
Photo: © Getty Images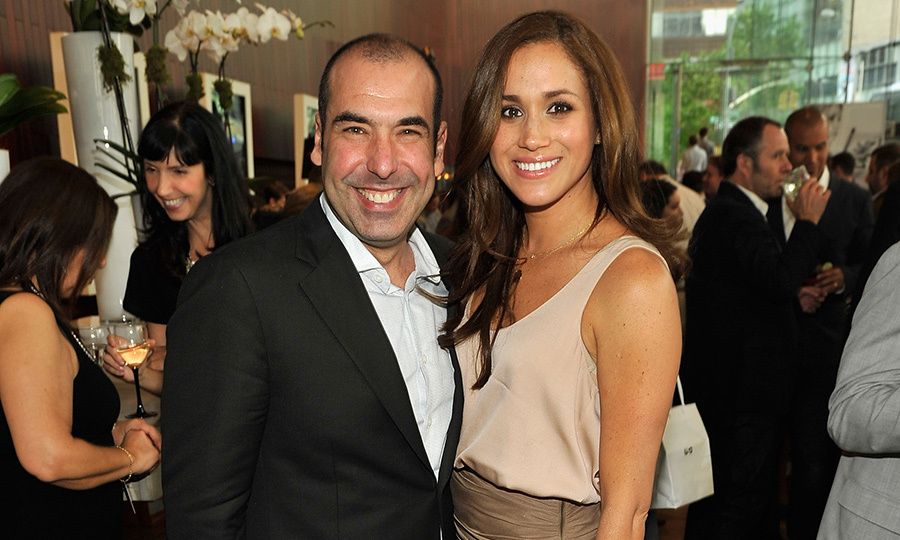 Rick Hoffman
Meghan spent seven whole years working alongside her Suits co-stars - Rick included! Perhaps he'll be lucky enough to get a wedding invite, along with the rest of the cast.
Photo: © Getty Images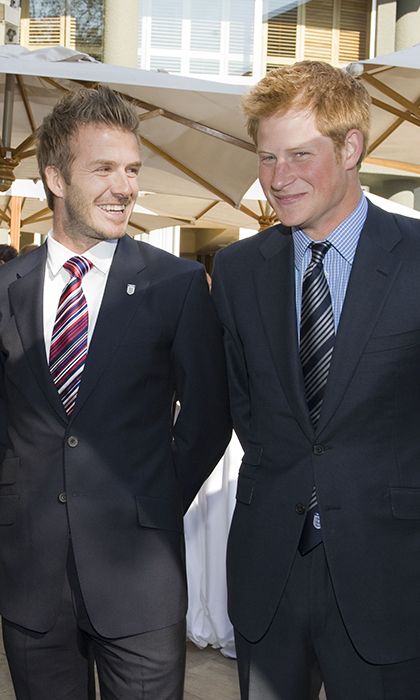 David Beckham
David and Harry became fast friends after their paths crossed at numerous charity events in the UK. The former soccer star is no stranger to royal weddings, having attended Prince William's ceremony back in 2011.
Photo: © Samir Hussein/Wireimage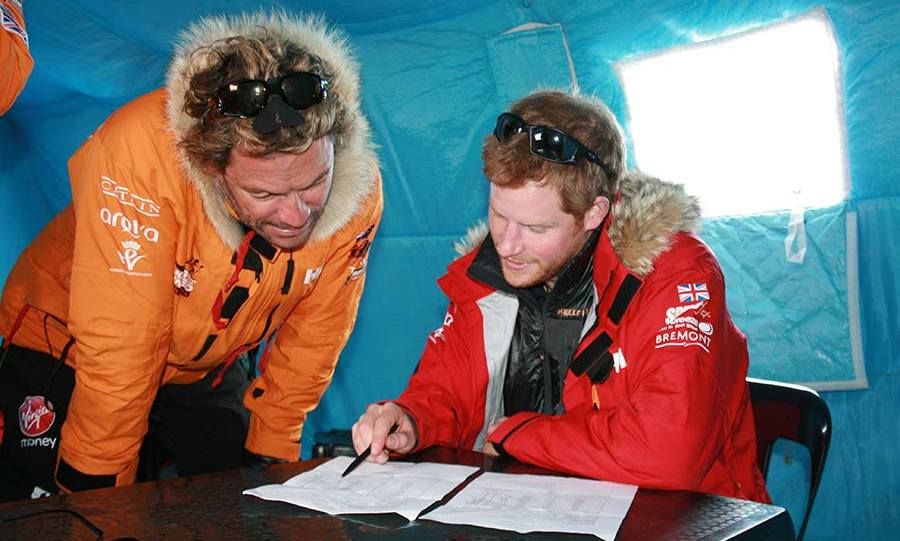 Dominic West 
The actor and Prince Harry united for a good cause in 2013 when they trekked to the South Pole to raise money for charity Walking With the Wounded. Dominic has credited Harry with raising morale when times get hard, telling The Telegraph: "It was cool having Harry there because he was very much part of the team." He added: "He was very kind to me – when I was having trouble with the skis he helped me out and I thought what a nice guy."
Photo: © Getty Images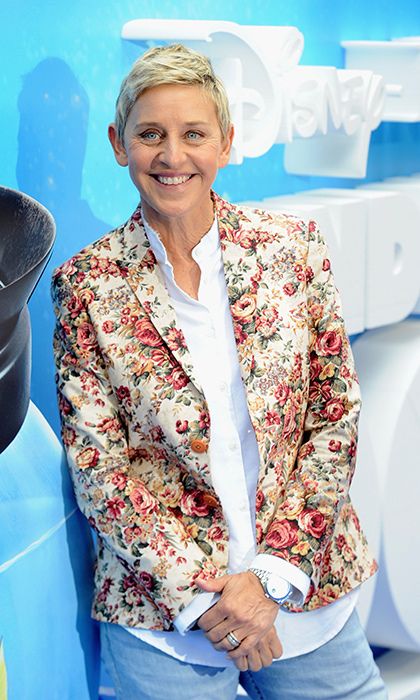 Ellen Degeneres 
Ellen jokingly requested an invite to the wedding on the 28 November episode of The Ellen Degeneres Show. She said: "I have some news to share. My family is about to get a little bit bigger. Prince Harry just announced he's engaged. Because Kate Middleton in my fifteenth cousin, that makes Prince Harry's fiancée my other cousin." The comedian continued: "Meghan, if you're watching... Invite me to that wedding. I wanna go. And instead of plus one, I want plus 400!"
Photo: © Getty Images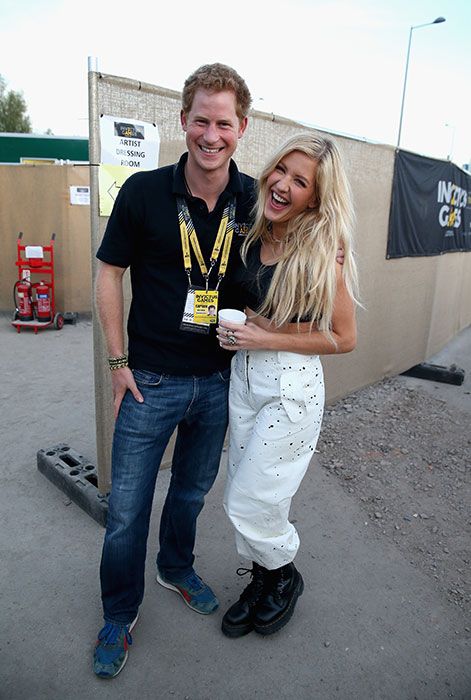 Ellie Goulding 
The British singer has been friends with Harry for some time and is a firm favourite of the royals, having performed at Prince William and Kate's wedding, the Invictus Games and even Harry's 30th birthday party.
Photo: © Getty Images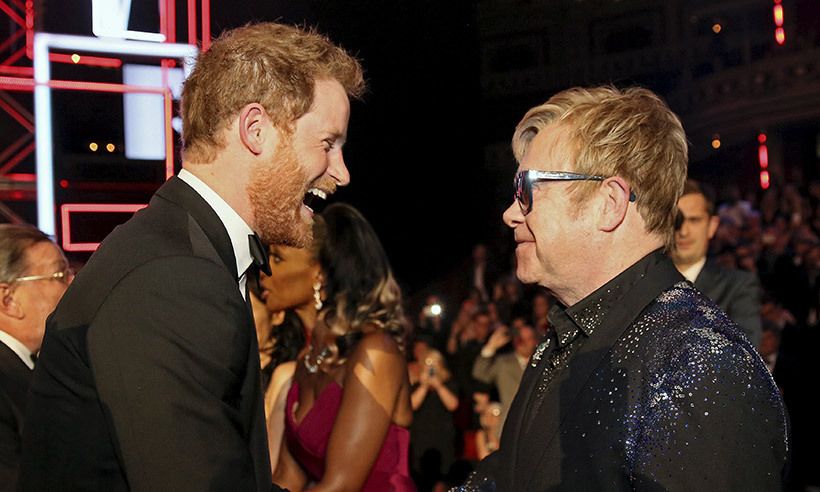 Sir Elton John
The iconic musician will definitely be sitting in a pew to watch Meghan and Harry say "I do"! Elton recently cancelled two of his Las Vegas concert dates, that just so happen to fall on their big weekend, hinting that the star will be seen at Windsor Castle on 19 May. Maybe he'll even serenade them with "Tiny Dancer"?
Photo: © Getty Images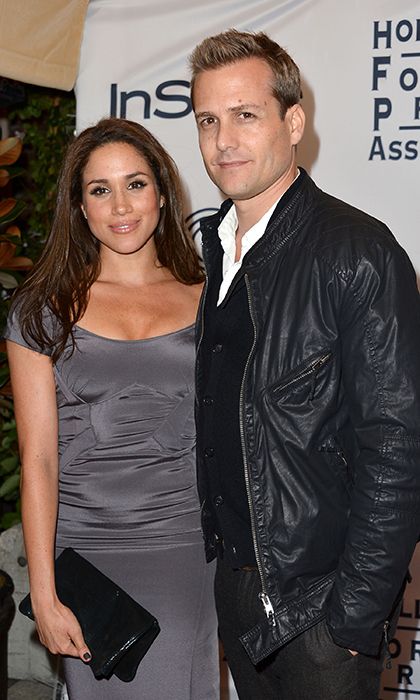 Gabriel Macht
There's no doubt that off-screen, these two Suits stars are like two peas in a pod. Will Gabriel make it to London for her wedding day? Meghan is going to need a whole Suits section!
Photo: © Getty Images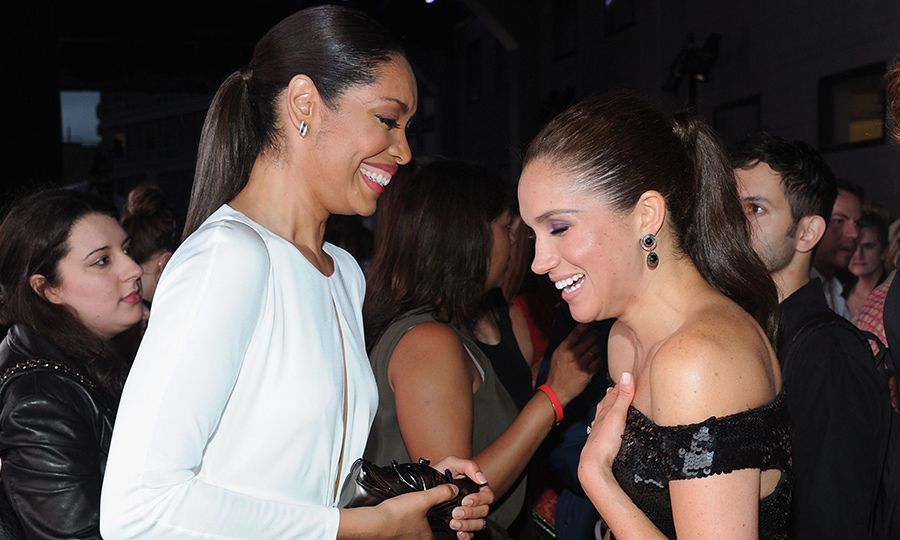 Gina Torres
We have our fingers crossed that Meghan's Suits co-star Gina will be in London for the big day! After all, look how much fun they're having.
Photo: © Getty Images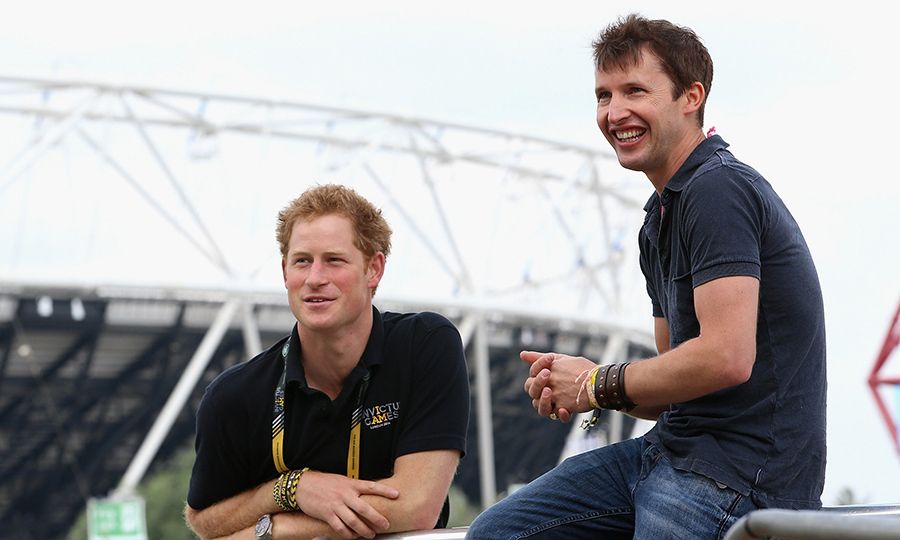 James Blunt
The singer first met Harry while serving in the military and the duo has had a lasting friendship ever since. James, who is married to the Duke of Wellington's niece, showed his support for his royal friend by headlining the opening ceremonies at the Invictus Games in Orlando.
Photo: © Chris Jackson/Getty Images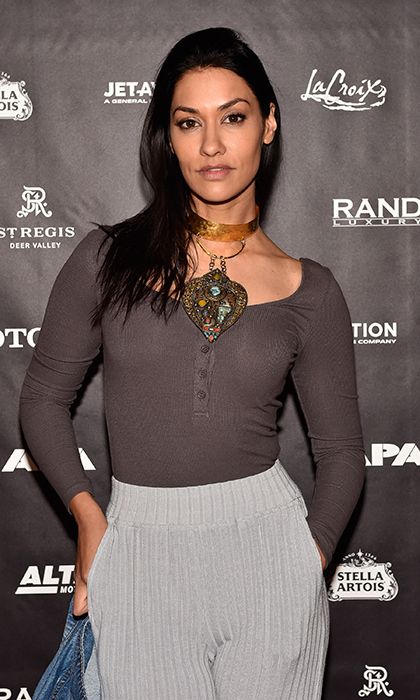 Janina Gavankar 
The True Blood and The Vampire Diaries actress met Meghan in Hollywood and they've been friends now for over 10 years.
Photo: © Getty Images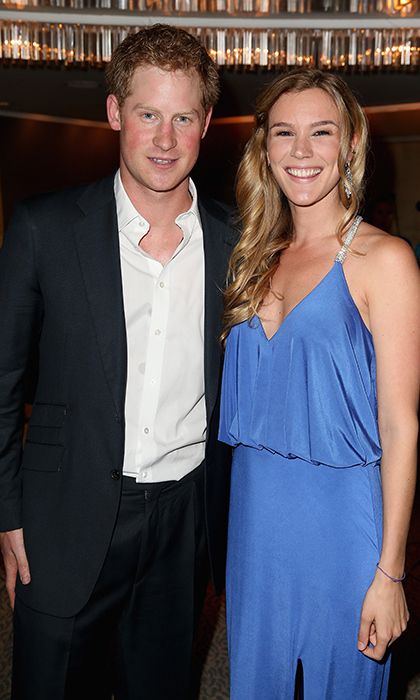 Joss Stone
The 30-year-old singer has been friends with Harry for years, and even became an ambassador for his charity Sentebale in 2014. Speaking to Hello! in 2016, Joss opened up about her friend's joie de vivre: "Last time I was singing in Lesotho he started a conga line. He's a fun human being."
Photo: © Chris Jackson/Getty Images for Sentebale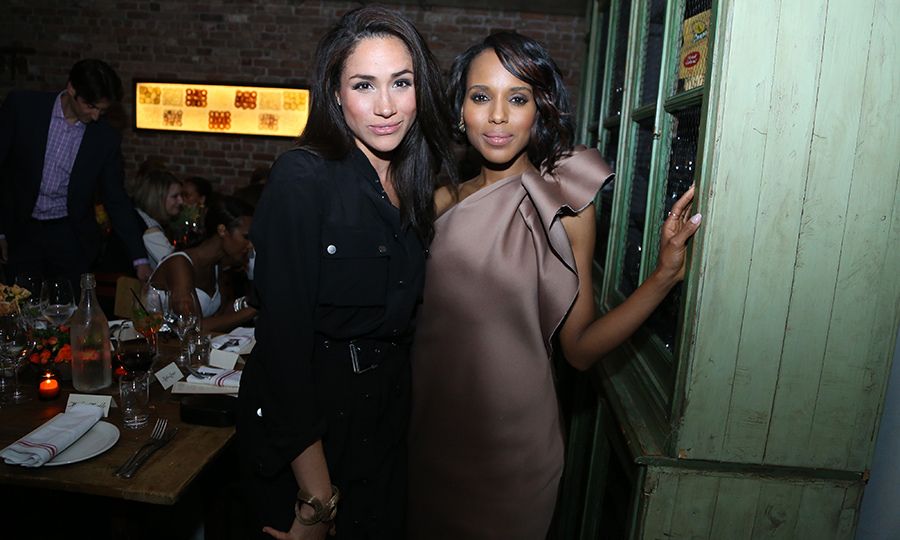 Kerry Washington
Given that these two are both TV superstars, it wouldn't be too surprising if Kerry of Scandal was in the crowd at Windsor Castle.
Photo: © Getty Images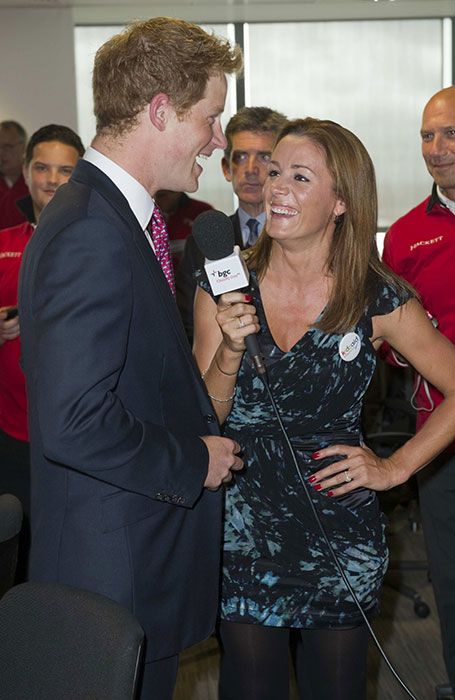 Natalie Pinkham
The TV presenter has been friends with Harry for a number of years after they were introduced at a rugby match. Although the pair were romantically linked in summer 2006, with Harry said to be "infatuated" by Natalie, she has always insisted they are simply friends. We're betting she'd be thrilled to see him and Meghan tie the knot. 
Photo: © Getty Images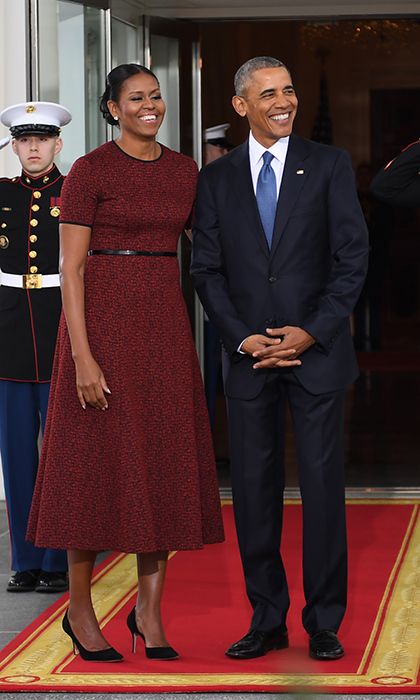 Barack and Michelle Obama
Prince Harry and the Obamas have formed a close friendship over the years, as they have supported each other's charitable initiatives.
The former president tweeted out his congratulations to the beautiful couple, hopefully sealing their ticket to Windsor Castle: "Michelle and I are delighted to congratulate Prince Harry and Meghan Markle on their engagement. We wish you a lifetime of joy and happiness together."
Photo: © Jim Watson/AFP/Getty Images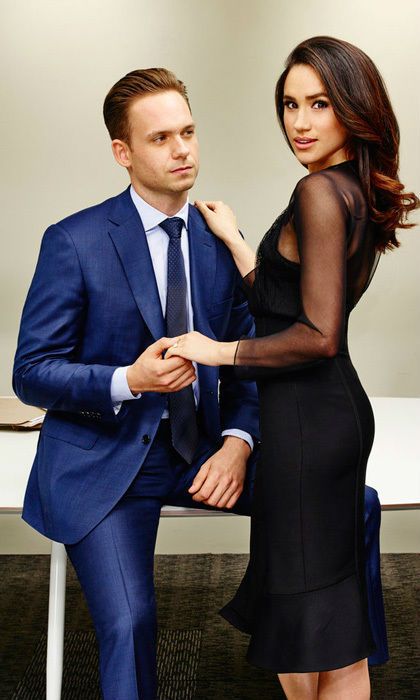 Patrick J Adams
Her on-screen partner in crime will no doubt get an invite. Following the engagement news, Patrick took to Instagram to pay a heartwarming tribute to his friend, branding Prince Harry a "lucky man." He posted a photo of Meghan in character as Rachel Zane, writing: "Playing Meghan's television partner for the better part of a decade uniquely qualifies me to say this: Your Royal Highness, you are a lucky man and I know your long life together will be joyful, productive and hilarious. Meghan, so happy for you, friend. Much love." Both of them have confirmed that they are leaving Suits after the seventh season.
Photo: © Getty Images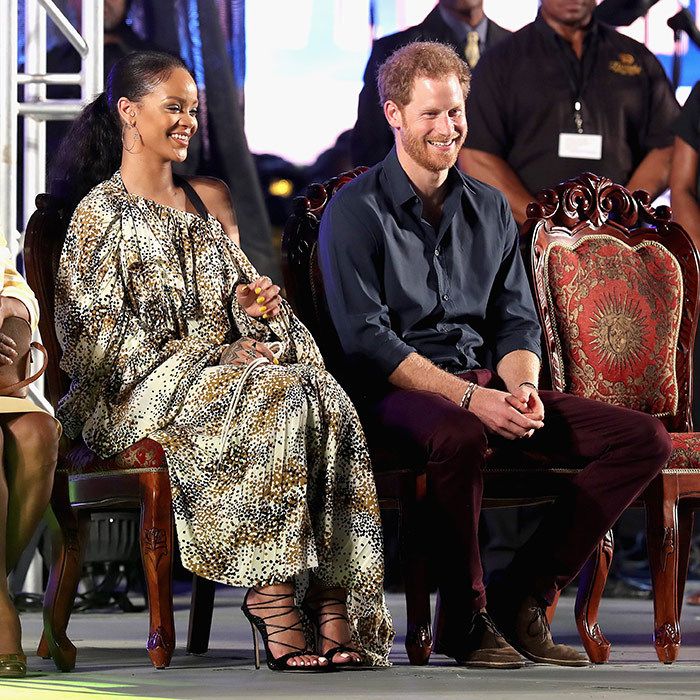 Rihanna 
The Barbadian beauty and Harry have teamed up in the past to bring awareness to their chosen world issues. The prince joined Rihanna in her home country in December 2016 and were publicly tested for HIV to help get rid of HIV/AIDS stigma.
Photo: © Getty Images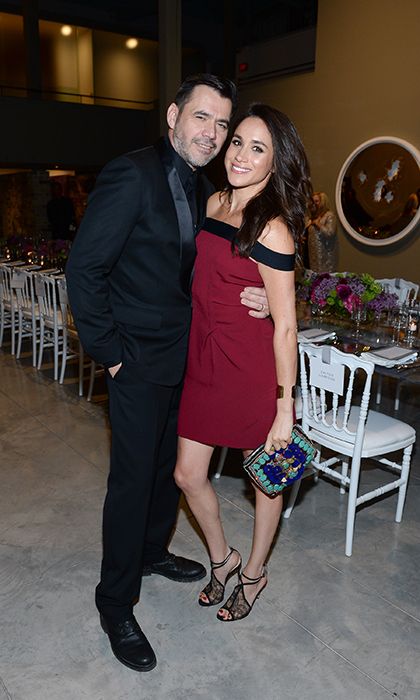 Roland Mouret
Since her first episode of Suits back in 2011, Meghan's fashion sense has been gradually evolving to reflect her polished personality. And a lot of that has to do with fashion designer Roland Mouret, who has dressed her on a number of occasions.
Photo: George Pimentel/WireImage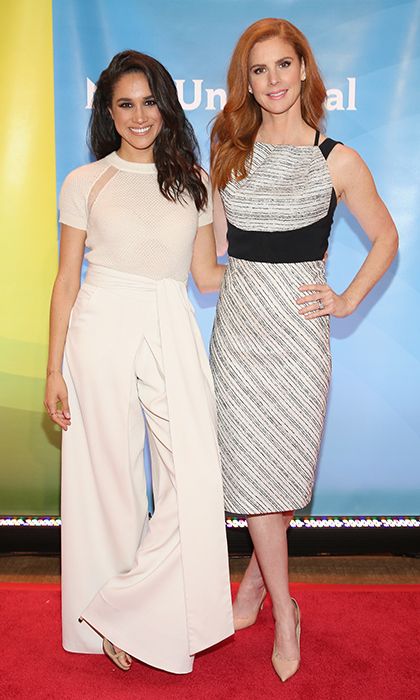 Sarah Rafferty 
Over the past seven years of filming Suits, Sarah and Meghan have been thick as thieves. "We're all really close in real life, which is lucky," Sarah told InStyle. "We've been doing this show for a long time, and supporting everybody is a very important part of having a great working environment." If anyone from the show is to score an invite, it's this redheaded beauty.
Photo: © Getty Images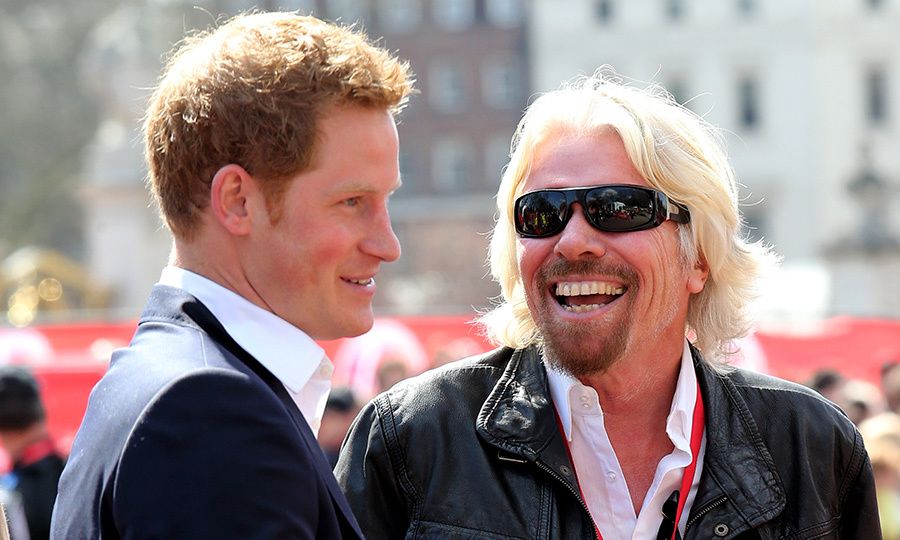 Sir Richard Branson 
The chairman of Virgin Group is a close pal of the esteemed family. Prince Harry even attended his son Sam's 21st birthday!
Photo: © Getty Images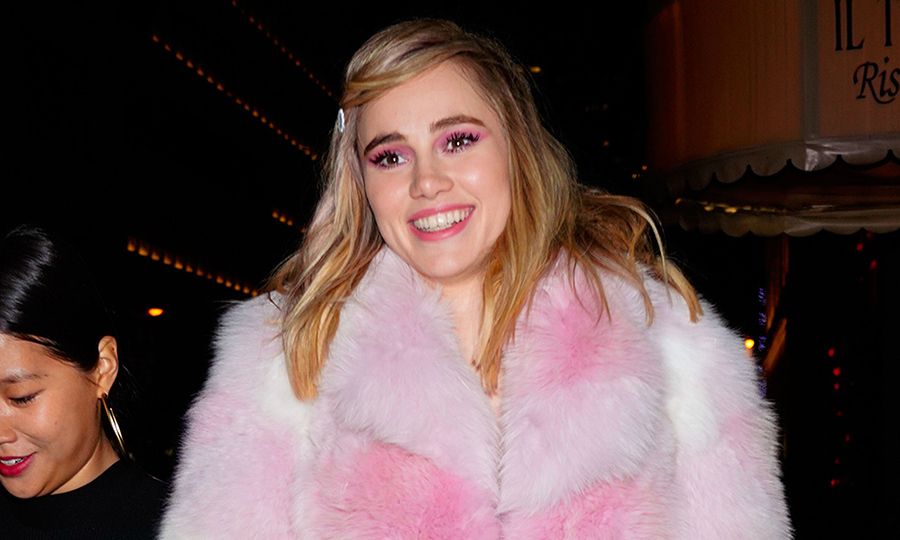 Suki Waterhouse 
The British actress and model is close friends with the royal family and the celebrity crowd that runs with them. She was pictured last year with Prince Harry, Cara Delevingne and Margot Robbie at her own birthday party. How's that for a guest list?
Photo: © Getty Images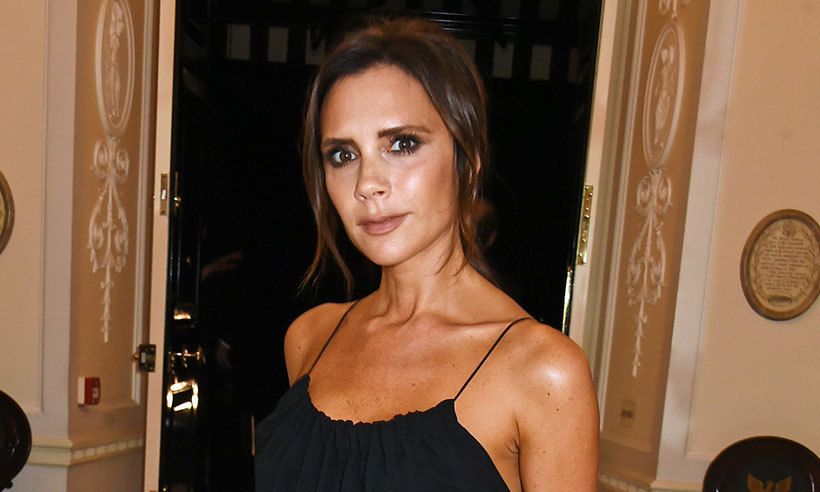 Victoria Beckham
Of course, the fashion designer and former Spice Girls member will be in attendance, given that her and her husband David Beckham - who is also a friend of Prince Harry - were guests at Prince William and Kate's nuptials back in 2011. It also appears that Meghan takes big style inspiration from the British designer's polished aesthetic.
Photo: © Getty Images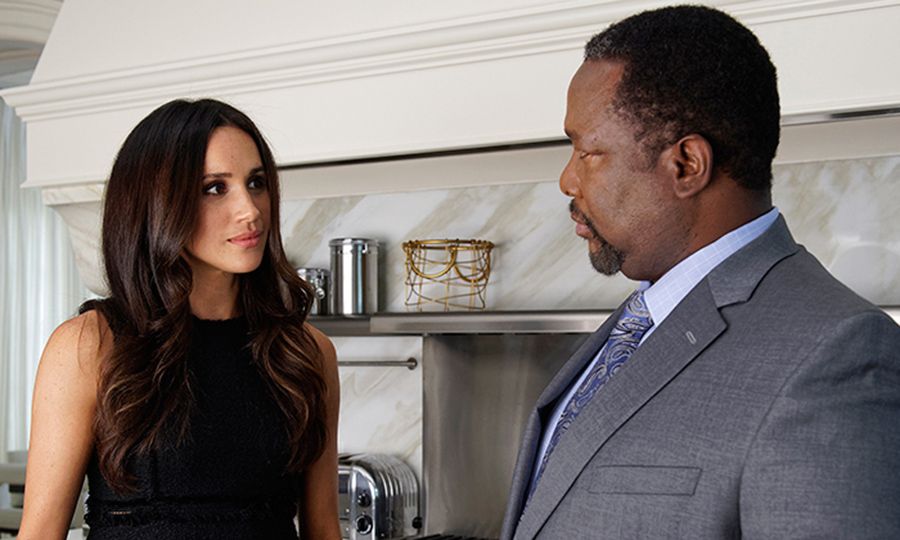 Wendell Pierce
Meghan's Suits co-star used to talk to her in code about Prince Harry, before the entire world knew about their blooming romance. How sweet! Following Meghan's engagement to the prince in November, it was confirmed that she would be bowing out of the show as paralegal Rachel Zane in the next series. Discussing their last day on set together, Wendell shared: "I had a really wonderful moment as we were coming to an end of her time on the show. It was just she and I in the room and I said, 'I know your life is going to change but always know, no matter where you are, I will always be your loving fake father.'"
Will the TV show's resident dad be in the pews? Only time will tell.
Photo: © Getty Images