Is there anything more satifying than whipping up a stack of pancakes? Joe Wicks' cookbook , Cooking For Family And Friends, features energy-boosting blueberry ones. Here's how to make them…
Joe Wicks (Conor McDonnell/PA)
INGREDIENTS:
Makes 8
300g plain flour
35g vanilla protein powder
2tsp baking powder
1tbsp caster sugar
350ml milk
2 eggs
1–2tbsp coconut oil, for cooking
400g blueberries, plus extra for scattering
STORY: Joe Wicks give fans a peek inside his new cookbook
To serve:
Zero-fat Greek yoghurt
Maple syrup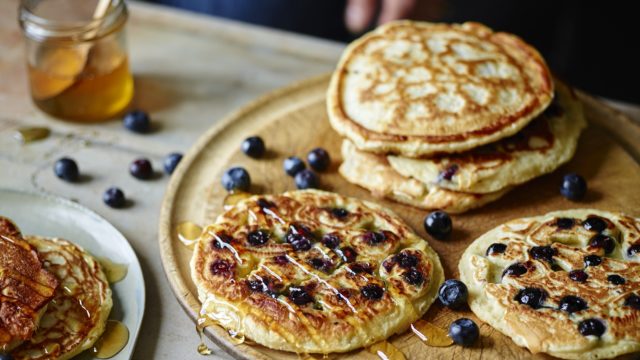 Joe Wicks' American-style Blueberry Pancakes (Bluebird/PA)
METHOD:
1. Tip the flour into a bowl and add the protein powder, baking powder and sugar.
2. Measure out the milk, then crack the eggs straight into the measuring jug. Give the two ingredients a good whisk until well combined. Gradually pour the wet mixture into the dry mixture, stirring or whisking as you go to avoid lumps. When all the liquid has been incorporated, give the mixture a final whisk until smooth.
3. Melt a little coconut oil in a good non-stick frying pan over a medium to high heat. When it is hot, pour in one ladleful of the batter, which will spread out across the base of the pan to about 15cm wide and 1–1.5cm thick. Fry the pancake on the first side for three minutes, reducing the temperature a little if the pancake starts to burn.
RECIPE: Joe Wicks' chicken pie
4. While the pancake is cooking, scatter about an eighth of the blueberries in a single layer over the uncooked surface of the pancake. They will be held in place by the raw batter.
5. Flip the pancake and cook for a further two to three minutes, again upping or reducing the heat as necessary – these pancakes are like most other pancakes in that the first one is often not the best. Remove the pancake to a plate and keep it warm while you repeat the process with the remaining batter and blueberries.
6. Serve up stacks of your pancakes with a few extra blueberries, Greek yoghurt and a cheeky drizzle of maple syrup.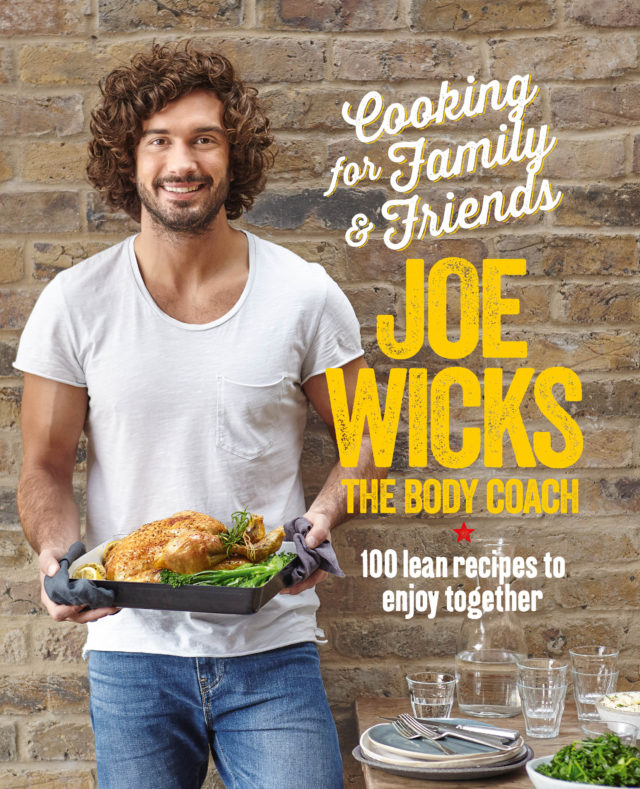 Cooking For Family And Friends by Joe Wicks (/PA)
Cooking For Family And Friends by Joe Wicks is published in hardback by Bluebird, priced £20. Available now