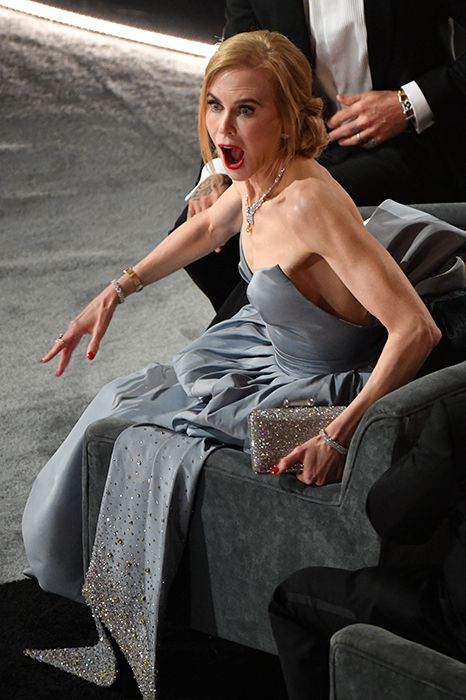 The 94th Academy Awards was a night of big awards, incredible outfits and firsts for many triumphant winners – but one moment has seemingly overshadowed it all: the moment Will Smith stormed the stage to slap Chris Rock.
MORE: Will Smith's fans convinced attack on Chris Rock was 'staged' after actor predicted 'chaos' hours earlier
The comedian was presenting the award for Best Documentary when he made a joke about Jada Pinkett Smith's shaved head, referring to her as GI Jane. Despite Will initially laughing at the comment, the King Richard star then stormed the stage and slapped Chris, before shouting expletives at the comic.
MORE: James King reviews the Oscars 2022: a historic night for many different reasons
It was a jaw-dropping moment and many celebrities reacted in shock immediately after, while others have since tweeted or spoken out about whole ordeal, and it seems there are plenty of opinions. Click through the gallery to see some of the best celebrity reactions…
Nicole Kidman
It doesn't take long for the internet to make a meme, and that's what happened when Nicole Kidman's shocked expression was caught on camera.
Although it's now been debunked that the Being the Ricardos star's surprise was directed Will's slap (it was in fact a reaction to Jessica Chastain) we still love the photo all the same. 
WATCH: Will Smith slaps Chris Rock at the Oscars
Lupita Nyong'o
Lupita Nyong'o was sat directly behind Will Smith and Jada Pinkett Smith, so the Black Panther star's reaction was caught on camera. Lupita could be seen looking shocked as Will shouted at Chris from his seat.
Keep clicking for more photos..!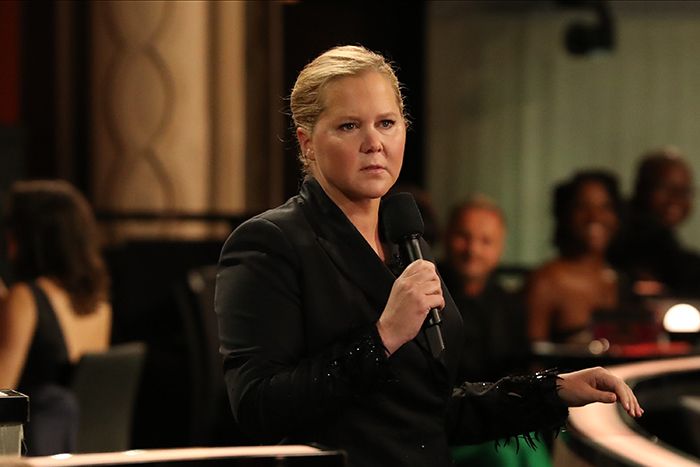 Amy Schumer
Amy was acting as host of the show alongside Wanda Sykes and Regina Hall and, although the moment involving Will and Chris was pulled from airing in the US, the comedian and actress couldn't help but subtly reference it when she came back on camera. Amy told the audience: "I've been getting out of that Spider-Man costume. Did I miss anything? There's, like, a different vibe in here."
MORE: Will Smith excluded from huge Oscars honour after Chris Rock altercation
Jaden Smith
Will and Jada's son, Jaden, took to Twitter to address the moment, taking the opportunity to defend his father in the process. The 23-year-old simply stated: "That's how we do it." In another video, he later address his followers on social media saying his dad's speech made him cry.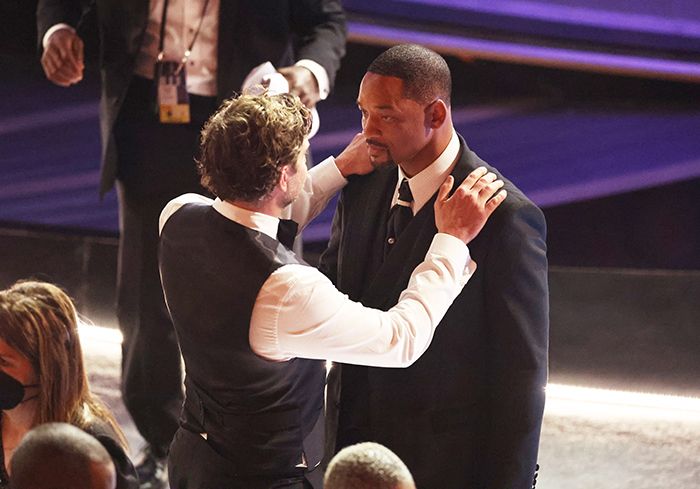 Bradley Cooper
Although Bradley hasn't spoken out publicly on what happened, the Nightmare Alley actor was pictured offering some words of wisdom to Will at the side of the stage.
Bradley could then be seen consoling Will, putting both his hands on Will's shoulders as they seemingly spoke about what had just happened on stage.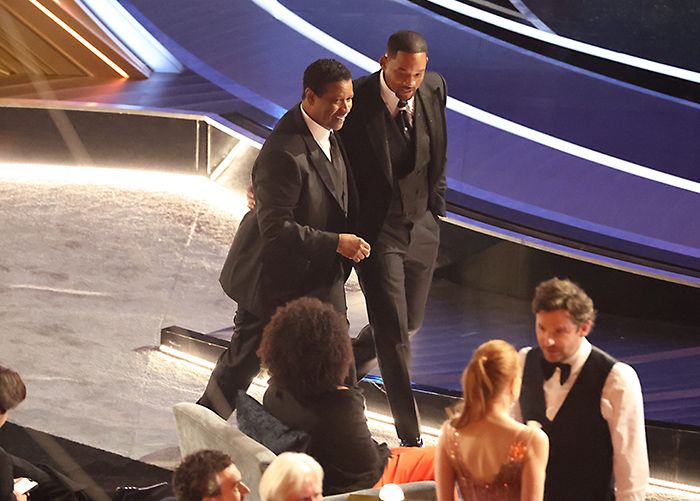 Denzel Washington
Denzel Washington has been a long-time friend of Will and they've even gone head-to-head in the same category for Best Actor a number of times including this year which saw Denzel nominated for his role in the Tragedy of Macbeth. After the incident, similar to Bradley, Denzel could be seen talking to Will at the side of the stage before going over to chat to Jada.
Moments later, Will's name was called out and Denzel could be seen celebrating, despite missing out on the award himself. During Will's acceptance speech, the Oscar-winner divulged some of his conversation with Denzel. Will told the audience: "Denzel just said to me, 'Be careful at your highest moment, that's when the devil comes for you.'"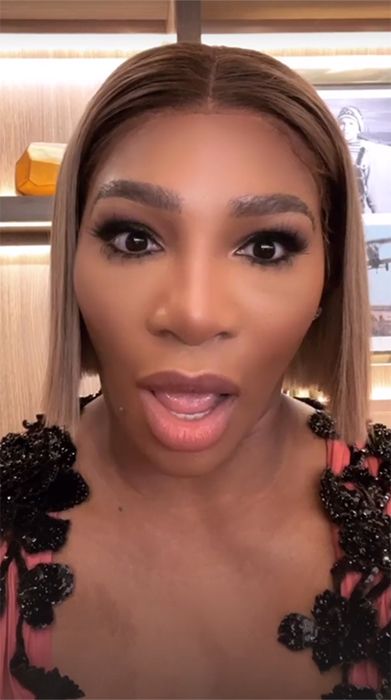 Serena Williams
Serena Williams reacted to the moment on her Instagram soon after the altercation took place. The tennis professional, who is portrayed in the film King Richard in which Will starred, was visibly shocked in the video.
She told her followers: "I just sat down 'cus I was like I gotta put that drink down" before cheers for another Academy Award winner erupted in the room around her, cutting her off.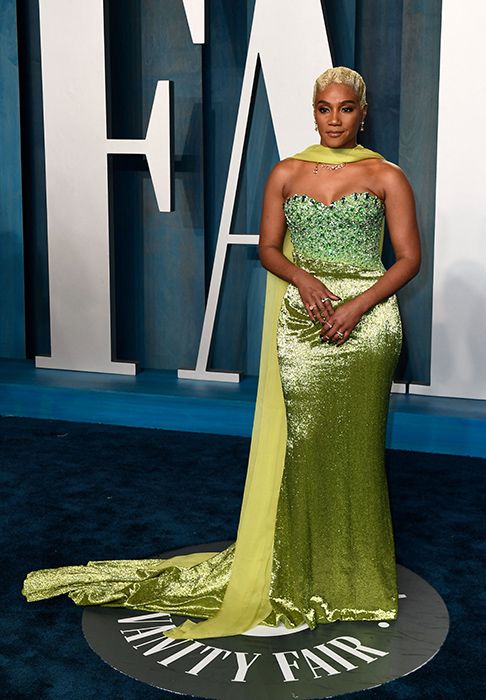 Tiffany Haddish
Tiffany Haddish, another close friend of the Smith family, had quite a lot to say about the whole ordeal. The actress told PEOPLE: "When I saw a Black man stand up for his wife. That meant so much to me.
"As a woman, who has been unprotected, for someone to say, 'Keep my wife's name out your mouth, leave my wife alone,' that's what your husband is supposed to do, right? Protect you."
She continued: "And that meant the world to me. And maybe the world might not like how it went down, but for me, it was the most beautiful thing I've ever seen because it made me believe that there are still men out there that love and care about their women, their wives."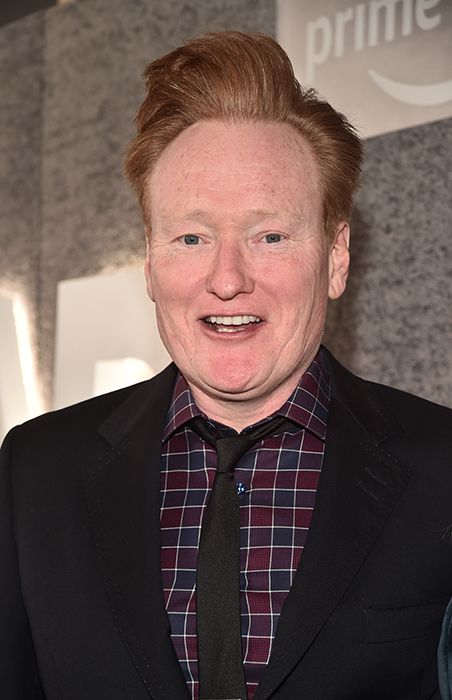 Conan O'Brien
Former late night host Conan O'Brien couldn't resist making a quip as he tweeted: "Just saw the Will Smith slap. Anyone have a late night show I can borrow just for tomorrow?"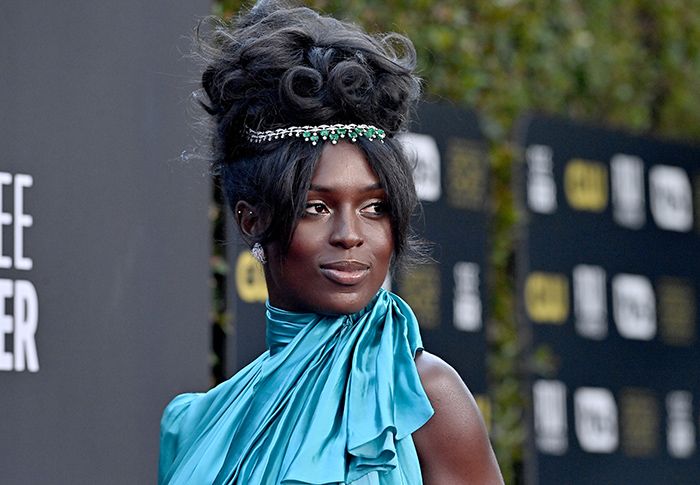 Jodie Turner Smith
Queen & Slim actress Jodie Turner-Smith nailed what a lot of us were all thinking as she tweeted: "And as far as *that incident* goes….. i am still processing. i have second hand embarrassment for all involved."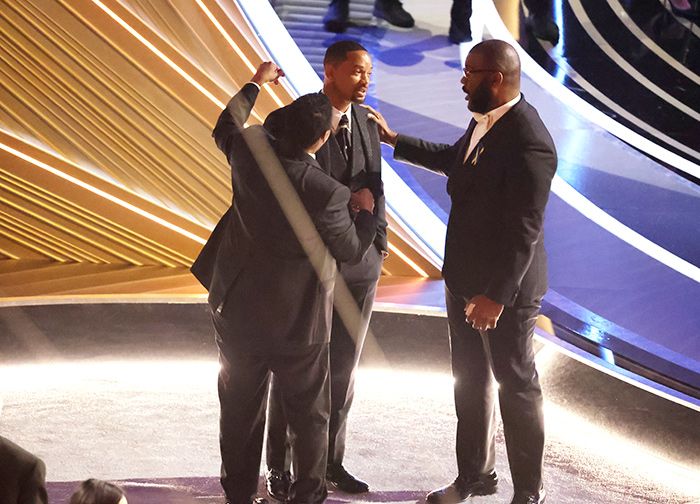 Tyler Perry
Actor, director and producer Tyler Perry was another star to console Will at the side of the stage at the Dolby Theatre. Although it's not known what he had to say, Tyler was seen alongside Will with Denzel at the same time. In one moment, Tyler placed his hand no Will's shoulder, while Denzel went to put his arm around the Ali star.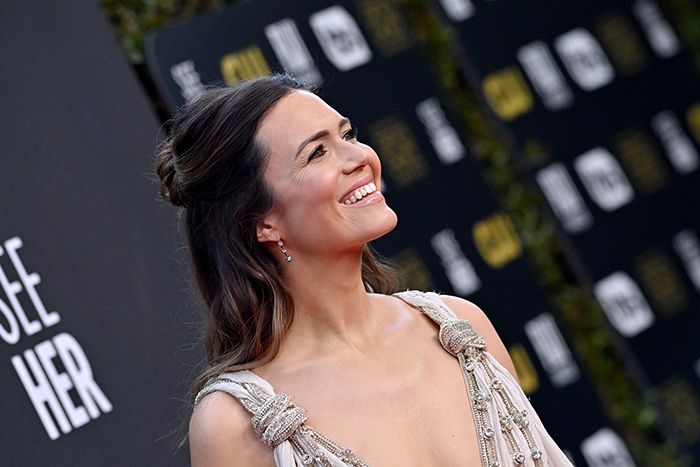 Mandy Moore
Mandy Moore wasn't shy about airing her views on the incident. Taking to social media, the This Is Us actress reposted a quote from Glennon Doyle which read: "Violence is never proof of love.
"That's a deadly idea that has fuelled and excused domestic (and all) violence for far too long. Think hard about that take, please." Mandy then posted another quote which read: "'Love will make you do some crazy things', is true toxix [expletive] and I hope no children watching this learn a thing from him." Underneath, Mandy captioned simply: "This."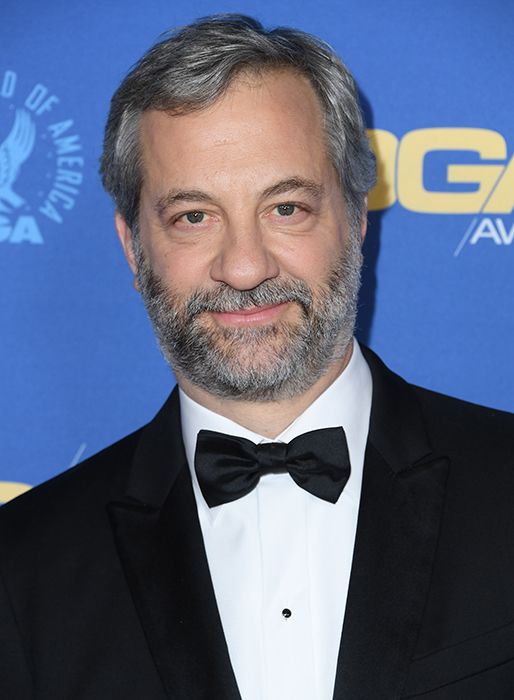 Judd Apatow
Judd Apatow took to Twitter to share his thoughts. "Alert - @amyschumer do not go to the @VanityFair party. Will Smith wants to talk to you about the monologue. Chris— I think you should take him for all his King Richard, I mean, Hitch money. #Oscars."
Like this story? Sign up to our What to Watch newsletter to get other stories like this delivered straight to your inbox.