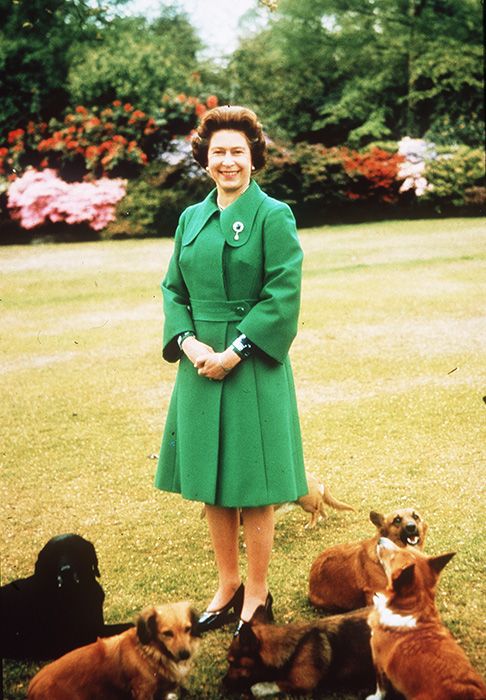 The Queen
The Queen's corgis have been keeping the monarch in good, canine company for decades. She was given her first corgi Susan when she was 18, and even took the beloved pet on her honeymoon with Prince Philip.
The Queen's corgis: a look at their royal menu
The mother-of-four is never far from her dogs, who she has famously called her "family" in the past. The pampered pooches have travelled with her on tour, and were given pride of place in one of Her Majesty's official 90th birthday portraits.
Posing for Annie Leibovitz, the Queen stood alongside her two corgis, Willow and Holly, and dorgis (corgis and dachshund) Vulcan and Candy.
Prince William, Duchess Kate, Prince George and Princess Charlotte
The Cambridge's royal pooch Lupo has been around longer than the kids. Before he was seen here, in Prince George's third birthday photos, Lupo was often spotted at polo matches or taking walks on the beach with William and Kate. Once George and Charlotte arrived, Lupo took the backseat, but not before starring in his own The Adventures of Lupo children's books.
Photo: Matt Porteous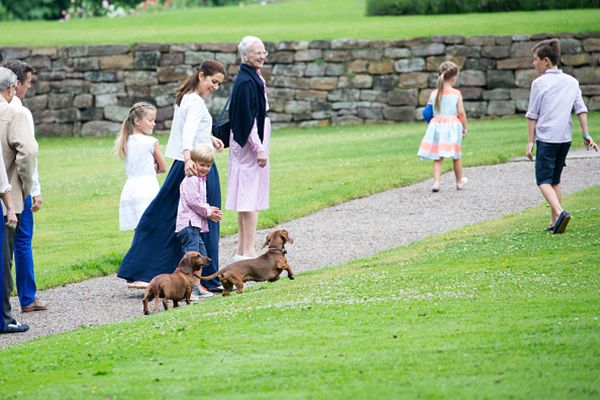 Queen Margrethe II of Denmark and Prince Henrik
Big or small, the Danish king and queen are fans of all types of dogs. Margrethe and Henrik have had a number of canine pets over the years, and as important members of the family, the dogs are often included in official portraits. That is, if they aren't wreaking havoc, running around the palace grounds or being chased by the youngest royals!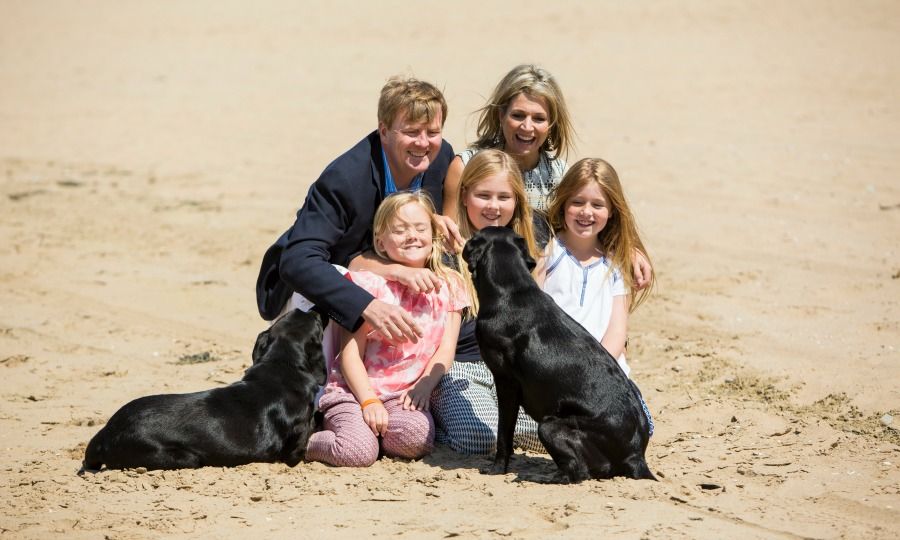 King Willem-Alexander and Queen Maxima of the Netherlands
In addition to having three beautiful daughters, Princess Ariane, Princess Amalia and Princess Alexia, the king and queen of the Netherlands are also parents to two gorgeous black Labs.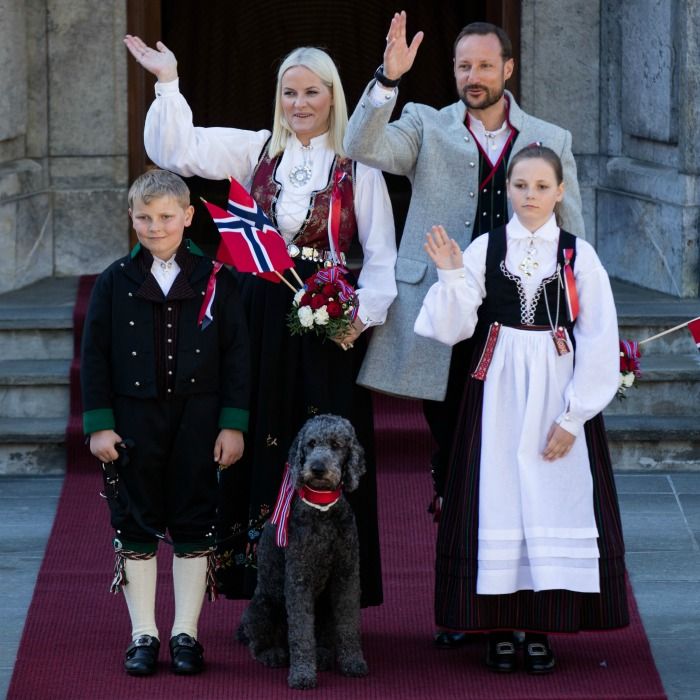 Crown Princess Mette-Marit and Crown Prince Haakon of Norway
The Norwegian royals are parents to a very curious labradoodle named Muffins. The three-year-old pup recently escaped from the family during a ski vacation at the start of 2017, but was rightfully returned unharmed to the royals.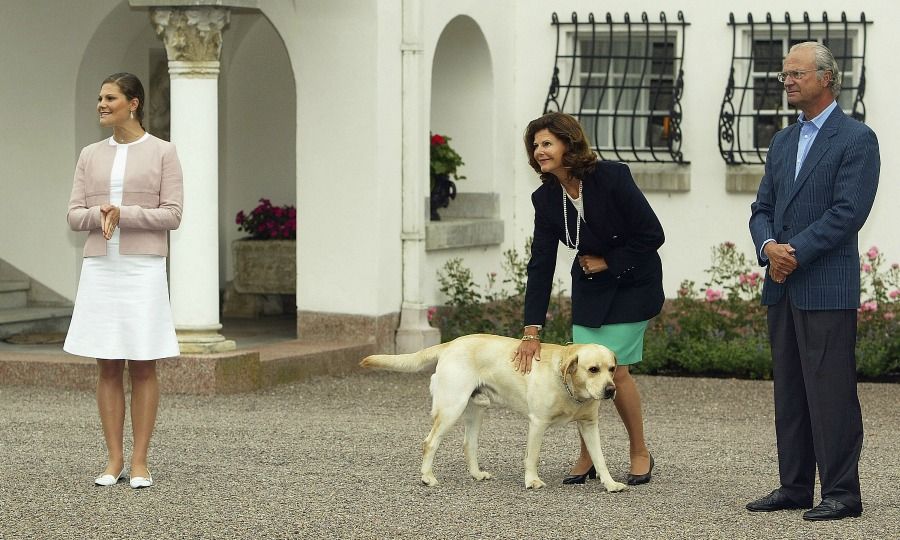 King Carl XVI Gustaf and Queen Silvia of Sweden
The Swedish king and queen's dog Bingo is seen here, photo bombing the family during Crown Princess Victoria's 27th birthday celebrations in 2004.
In 2016, during the annual family summer photo call, the king's latest pooch Brandy made sure she wasn't left out of the picture, that featured the entire royal family, when she snuck in and found a spot in front of the king and queen.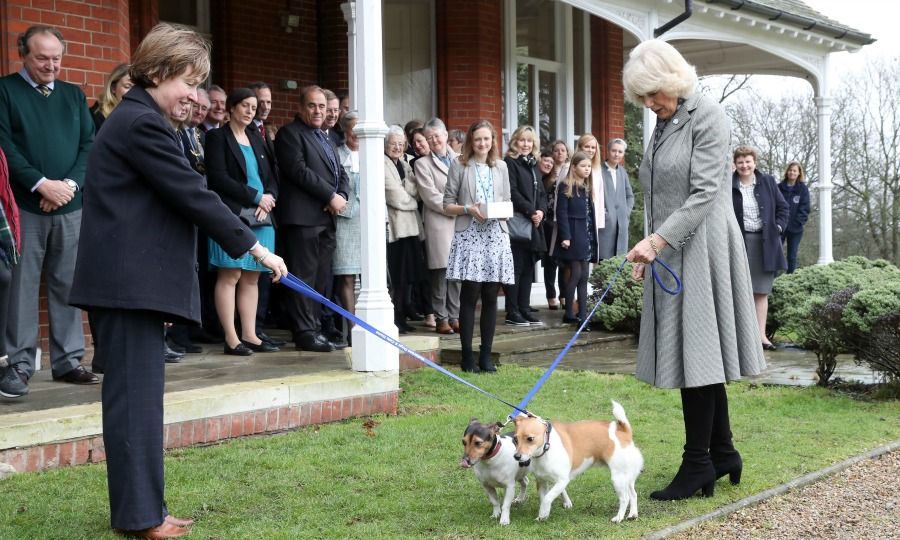 Camilla, Duchess of Cornwall
Prince Charles' wife Camilla, who is a lover of animals, stepped out with pup Beth during an appearance at the Battersea Dogs and Cats Home in London in February 2017.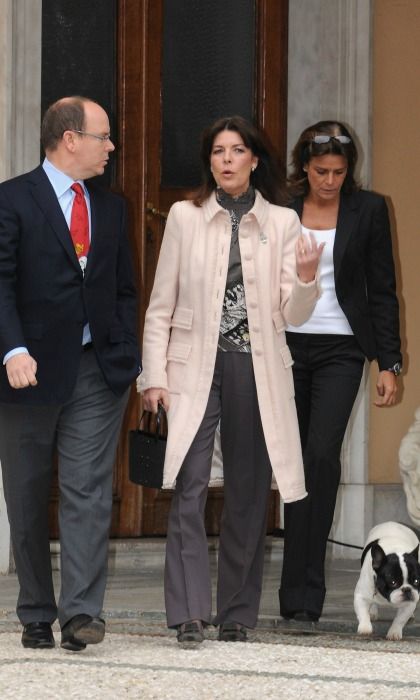 Princess Caroline of Monaco
Princess Caroline's French bulldog Romeo made an appearance during a Christmas celebration, alongside Caroline's brother Prince Albert and sister Princess Stephanie.