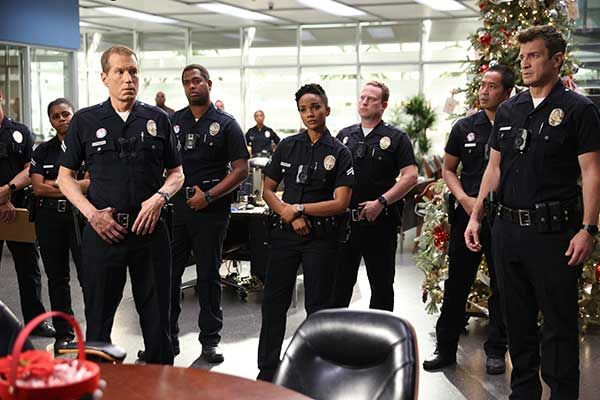 Are you a fan of The Rookie? The ABC drama follows Nathan Fillion's John Nolan, a forty-five-year-old newly divorced man, who, after inadvertently helping police officers during a bank robbery, decides to pursue a new career as a police officer with the LAPD.
MORE: Jenna Dewan shares details of working with her real-life fiance on The Rookie
The series has been immensely popular with viewers but have you ever wondered about the stars of the show's lives away from cameras? We did some investigating, and here's all you need to know about the cast and their real-life families...
WATCH: Season four of The Rookie is now airing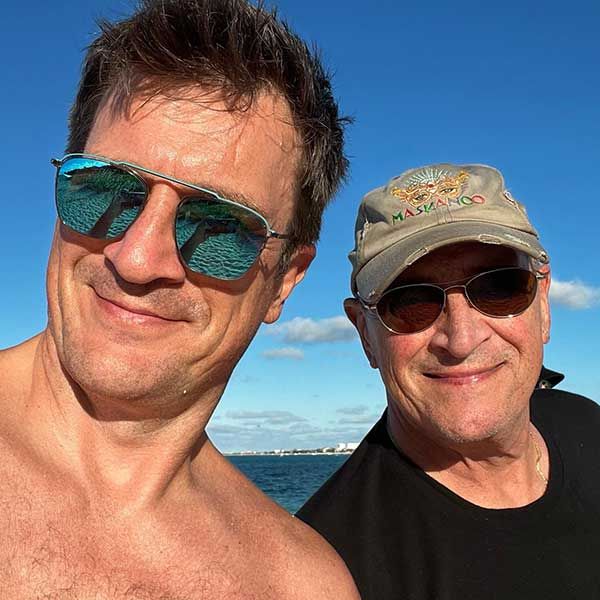 Nathan Fillion
While Canadian-American actor Nathan Fillion has never been married, he has been linked to a number of co-stars and other actors over the years and has even been engaged twice.
Nathan popped the question for the first time to his General Hospitals co-star Vanessa Marcil back in 1995. Things didn't work out between the pair, and he went on to date Entourage actress Perrey Reeves for four years between 2005 and 2009 before falling for Mikaela Hoover, who he was also engaged to for some time. The 50-year-old actor has been most recently linked to George Clooney's ex, Krista Allen, who is thought to have dated in 2015.
MORE: The Rookie's Nathan Fillion's latest set photo has fans in a fluster over the show's future
While Nathan doesn't have any children of his own, he is incredibly close to his family and recently delighted fans when he shared a snap of himself with his lookalike dad Bob to Instagram. He joked in the caption: "As I grow older, I can see more and more how my father tries to look like me, and I can't blame him."
Keep clicking for more photos...!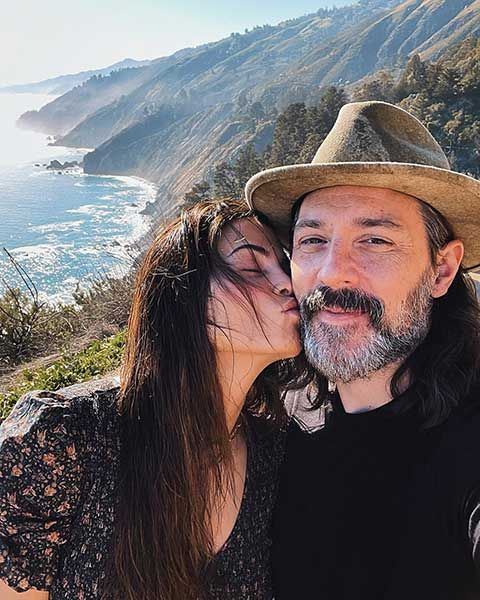 Jenna Dewan
Jenna Dewan plays firefighter Bailey Nune in the ABC drama and is a favourite among fans. She was previously married to actor Channing Tatum, whom she met on the set of the dance movie Step Up. During their nine-year marriage, they welcomed a daughter together.
MORE: Inside Jenna Dewan's stunning $4.7million family home with fiancé Steve Kazee
Jenna has since found love again with actor Steve Kazee, with whom she shares a two-year-old son. The two announced their engagement in February 2020.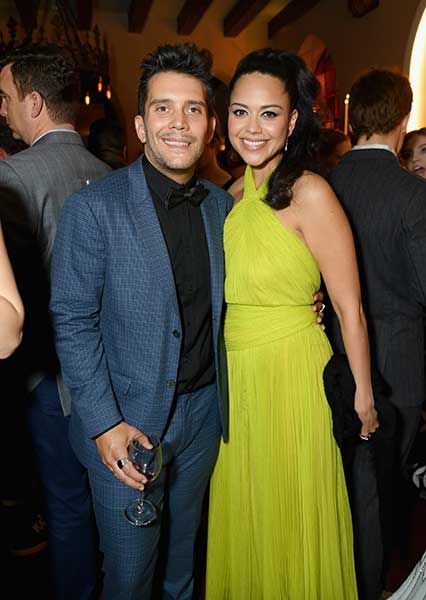 Alyssa Diaz
Alyssa Diaz, who plays Detective Angela Lopez, is engaged to Grammy-nominated singer Gustavo Galindo. Like her  character on The Rookie, Alyssa became a mother in late 2020 - yes, her on-screen baby bump was real!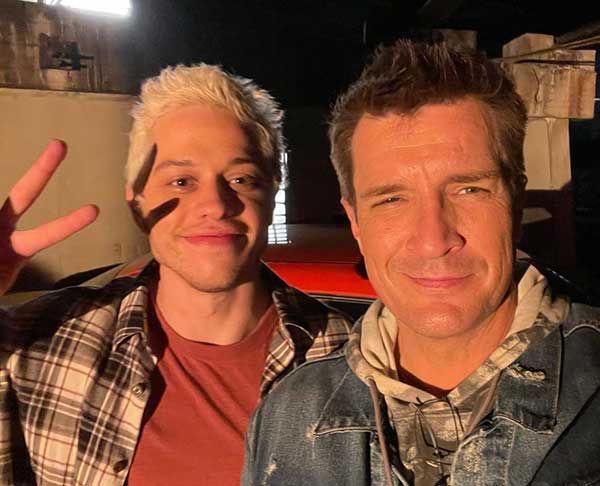 Pete Davidson
Playing John's younger brother in the series is comedian and actor Pete Davidson. The Saturday Night Live star has had a number of high-profile relationships over the years with Kate Beckinsale, Bridgerton star Phoebe Dynevor, Maid actress Margaret Qualley and Kaia Gerber, daughter of Cindy Crawford. He was previously engaged to pop star Ariana Grande and at the moment, it's believed that he is dating Kim Kardashian following her split from Kanye West.
MORE: The Rookie's Nathan Fillion pokes fun at himself in latest Instagram snap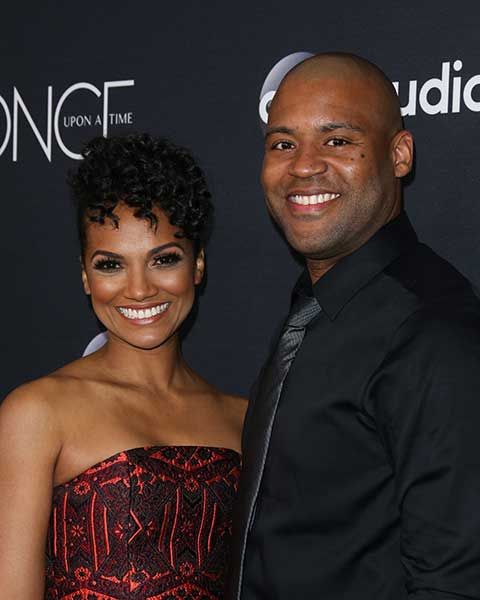 Mekia Cox
Playing Nolan's training officer Nyla Harper is Mekia Cox. Mekia has been married to basketball analyst Britt Leach since 2018, and the two share a three-year-old daughter.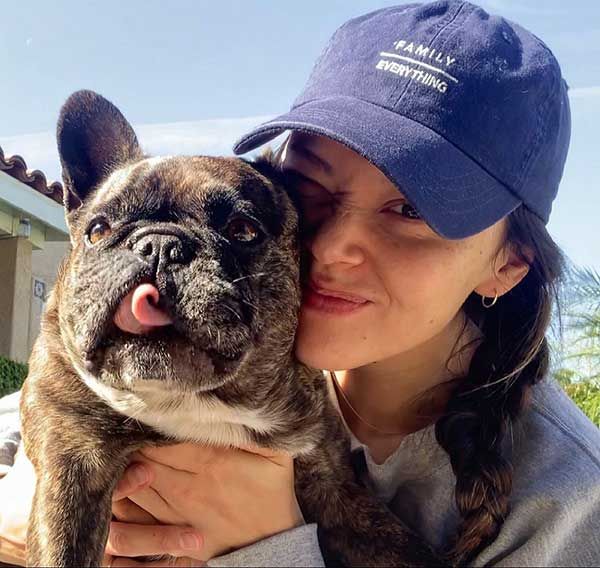 Melissa O'Neil
Melissa O'Neil stars as Officer Lucy Chen on the show, but when she's not on set, she can be found splitting her time between her home in California and her many jet setting adventures. She loves sharing snaps of her wanderlust-inspiring travels on Instagram, and it looks like at the moment, she's enjoying the single life.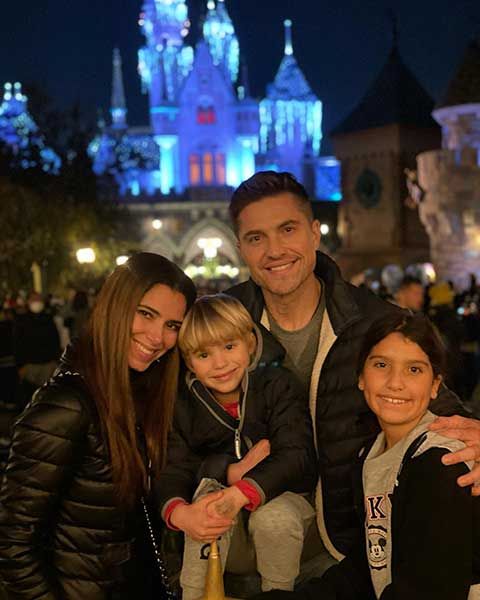 Eric Winter
Playing no-nonsense training officer Tim Bradford is Eric Winter. He was married to Coyote Ugly actress Allison Ford from 2001 until 2005 before he wed Puerto Rican singer-songwriter Roselyn Sánchez, in 2008. The couple are proud parents of two children.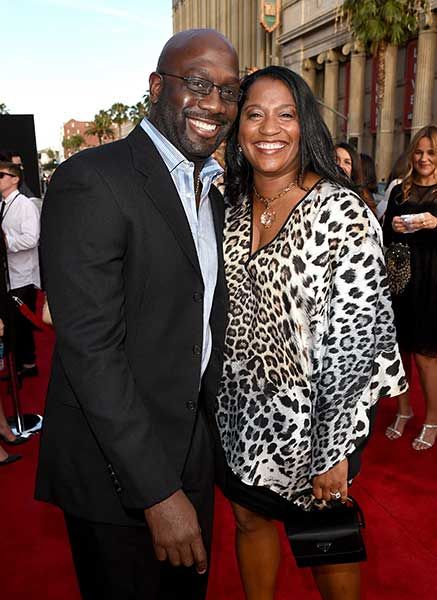 Richard T Jones
Richard T Jones, who is also known for his roles in Criminal Minds and Hawaii Five-0, plays Wade Grey on the show. He has been married to his wife Nancy Robinson since 1996; they have three children, Aubrey, Elijah and Sydney.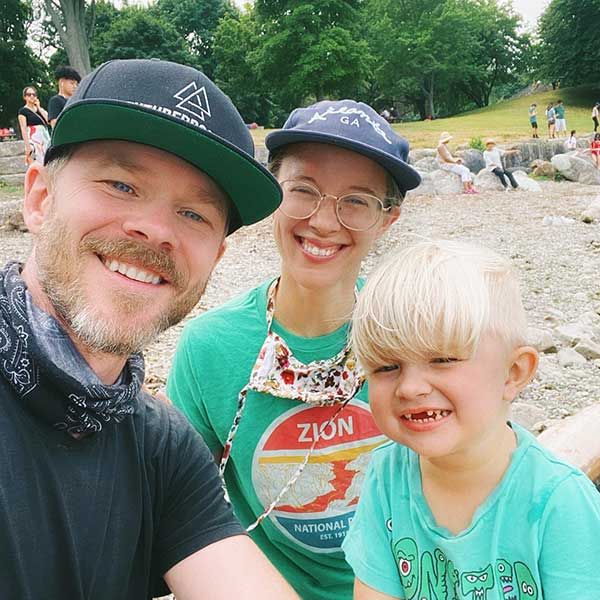 Shawn Ashmore
Shawn Ashmore plays Wesley Evers, the husband of Alyssa Diaz's Angela Lopez. In real-life, Shawn is also married. He has been with film executive Dana Renee Wasdin since 2012 after meeting on the set of the 2010 survival film Frozen. The couple have one child together, a son who was born in 2017.
Read more HELLO! US stories here
Like this story? Sign up to our newsletter to get other stories like this delivered straight to your inbox