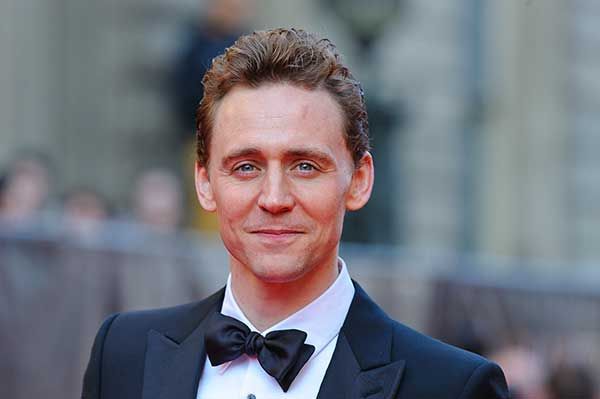 Tom Hiddleston is one of our favourite actors, and there seems to be nothing the 41-year-old actor can't turn his hand to, whether it's his superhero alter ego Loki in the Marvel Cinematic Universe or performing in period dramas.
MORE: The Essex Serpent: viewers have same reaction to new Tom Hiddleston drama
As he now makes his return to television screens in new Apple TV+ drama The Essex Serpent, why not find out more about the Hollywood heartthrob's love life? Keep reading to find out all about his current and past relationships...
WATCH: Tom stars in new drama The Essex Serpent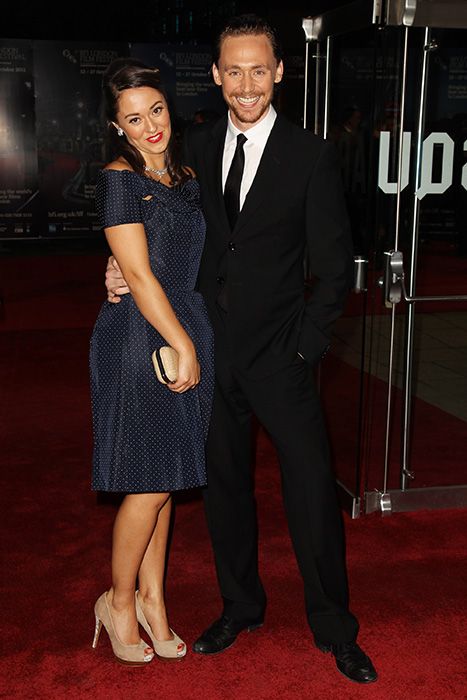 Susannah Jennings
The couple met on set of Wallander in 2008 and dated until 2011, when Tom's work commitments allegedly got in the way of his personal life. He told The Daily Mail how working towards becoming an actor had affected his relationships, and opened up about missing a friend's wedding before telling the newspaper that "acting demands everything." He said: "It was one of those crazy things where I'd said I'd be there – even if Spielberg called. And Spielberg did call and I wasn't there.
"We fell out really badly. It's OK now. He read me the riot act and then we went out and got slammed. Acting just demands everything and if you don't give it everything, there will be someone behind you who will."
Keep clicking for more photos...!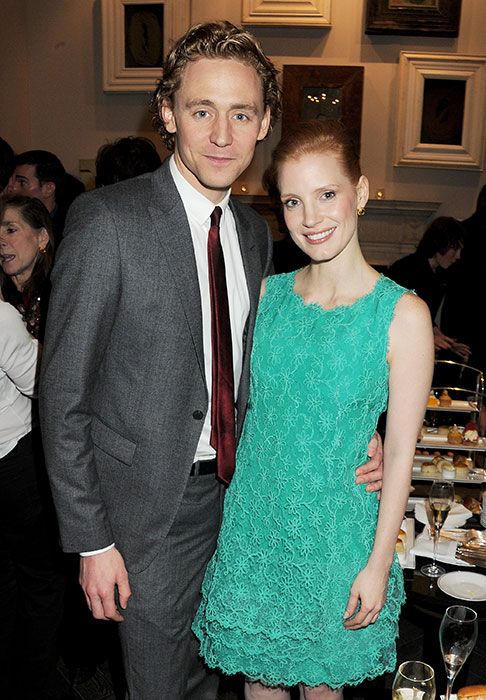 Jessica Chastain
Jessica and Tom were allegedly dating in 2013, with a friend of the Zero Dark Thirty actress telling The Daily Mail that  the pair had gotten quite serious over the Christmas holidays.
The couple also filmed Crimson Peak together in early 2014, however, Jessica threw doubt onto the relationship by stating she refuses to date actors. She told InStyle magazine: "I have a rule. No actors. I have dated an actor before, at Juilliard, but since then, I've only been on a couple of dates with one and I was so freaked out someone was going to take a picture of us, because they were famous."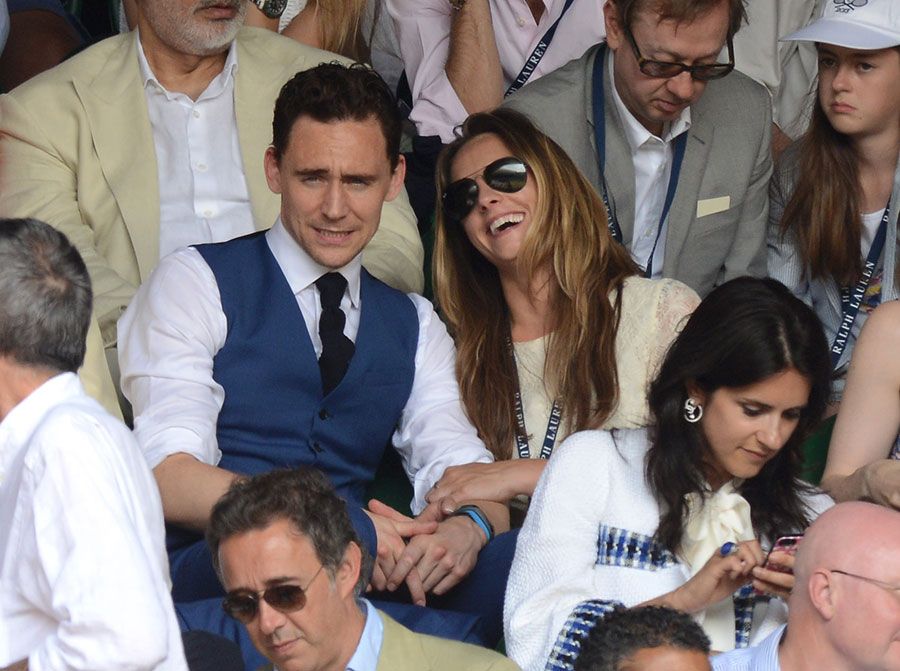 Jane Arthy
The Night Manager actor was seen snuggling up to the record executive at Wimbledon, and the Editor-in-Chief of Elle magazine tweeted about the pair assuming they were together, writing: "I sat next to actor Tom Hiddleston and his girlfriend Jane #wimbledonfinal. He's a very funny man."
However, the actor put an end to the rumours following an interview with GQ when he hinted that he wasn't in a relationship, saying: "I understand the curiosity. One day I hope when there's really something to write home about, then I'll be able to talk."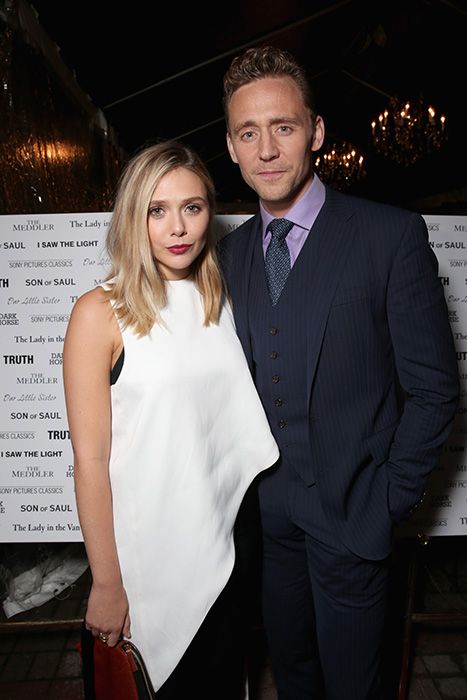 Elizabeth Olsen
Although Tom was seen out with Elizabeth Olsen on several occasions, the Avengers: Age of Ultron star seemed to deny that she was dating the actor, telling Entertainment Tonight: "Honestly, those kind of rumours, to me, that's like a bunch of strangers saying a bunch of stuff that they don't know about. Some of them really care.
"That's their own personal interest. It's fine. Honestly, Tom and I, we work really well together. I would love to work with him again."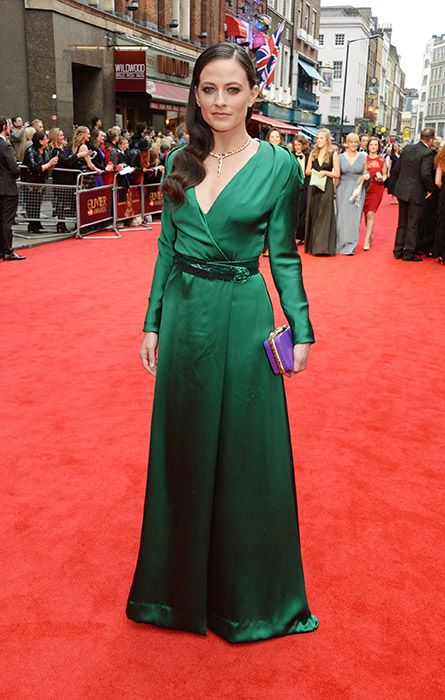 Lara Pulver
Back in 2013, Tom was seen going out to dinner with Sherlock actress Lara Pulver, sparking rumours that the couple might have been dating, especially as they were snapped with their arms around each other while laughing.
However, the couple did not address the rumours and were not seen out again. According to The Daily Mail, Tom's career is what has prevented him from finding a relationship. A friend of the star, who claims to have known him since University, told the newspaper: "Being so focused on success isolates him. Hundreds of people consider themselves his mate, but probably no more than half a dozen truly know him — if that. As for women, they are only allowed to get so close, then he moves on."
Kat Dennings
The pair were snapped holding hands after co-starring in Thor together in 2010. However, neither of the pair confirmed a romance, and the couple were not seen together for a second time.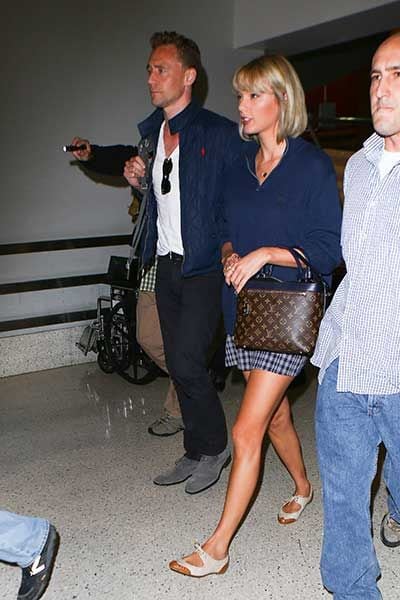 Taylor Swift
Tom's most publicised relationship came in 2016 when he dated popstar Taylor Swift. While the pair's relationship was short-lived - they called it quits after just three months - the power couple were dubbed 'Hiddleswift' by fans who were left devastated when they split. According to rumours, Taylor was the one to put the brakes on the relationship and not long after began dating current beau Joe Alwyn.
MORE: Conversations With Friends star reveals Taylor Swift's reaction to intimate scenes with boyfriend Joe Alwyn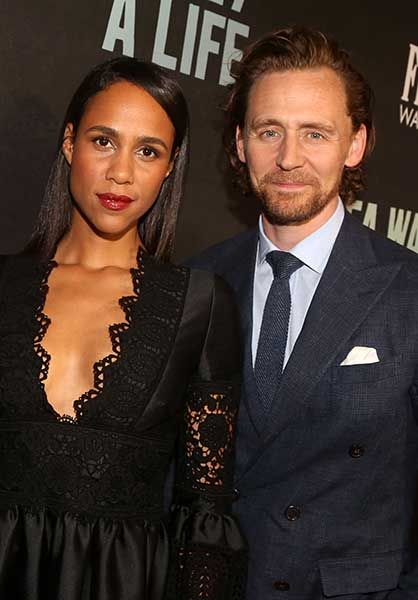 Zawe Ashton
Tom began dating his current partner, Zawe Ashton in back in 2019. The couple met after they starred together in the stage play Betrayal, but managed to keep their relationship out of the spotlight until they confirmed in late 2021 that they were infact an item.
MORE: Tom Hiddleston and girlfriend Zawe Ashton fuel engagement rumours - see diamond ring
News of the couple's engagement came in early 2022 after Zawe was spotted at the BAFTAs wearing the most exquisite oval cut engagement ring which truly is the stuff of dreams. We couldn't be happier for them!
Like this story? Sign up to our What to Watch newsletter to get other stories like this delivered straight to your inbox.