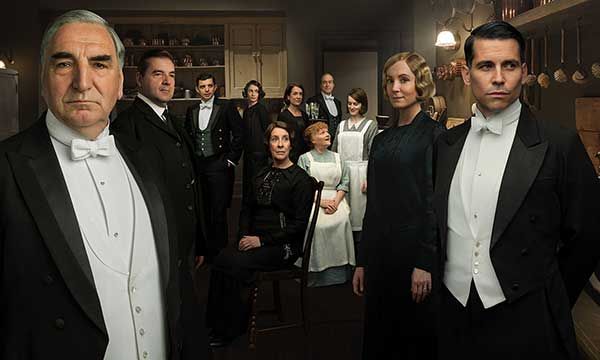 Downton Abbeyis our new binge watch (again) thanks to ITV3 showing old episodes, and it's certainly filling the void while we patiently await the film's sequel. 
MORE: Downton Abbey: A New Era review: Dame Maggie Smith's presence towers
While we can only imagine that it must have been one of the best jobs on telly with the gorgeous house and incredible costumes, there were several cast members who left the series - whether it was by choice or the end of their storyline. Here are the stars who left the show over the years... 
WATCH: Are you looking forward to the Downton Abbey sequel?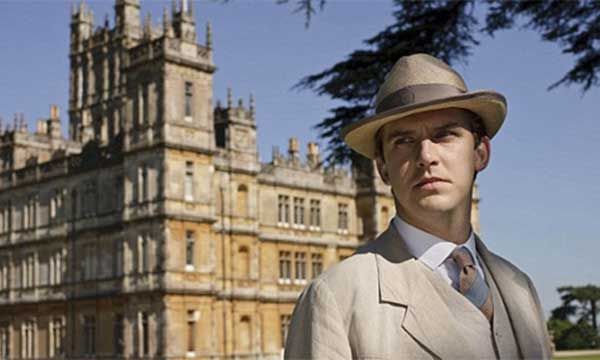 Dan Stevens - Matthew Crawley 
Fans were devastated when Matthew died after the birth of his son after being involved in a car accident. His death took place in the Christmas Day special, so Merry Christmas to all of the viewers there!
In reality, Dan Stevens left the show for new opportunities. Speaking to The Telegraph, he said: "It is a desire for freedom really.
READ: How much did the stars of Downton Abbey make during the show?
"I don't see money or a particular status as an actor as a goal but I want to do the best work I can in as interesting a range of roles as I can. And I think a moment like this is quite unique and presents those opportunities more than ever before." 
Dan has gone onto huge success following his exit, and has starred in The Guest, Beauty and the Beast and Eurovision Song Contest: The Story of Fire Saga. At the moment he can be seen in new Starz series Gaslit.
Keep clicking for more photos...!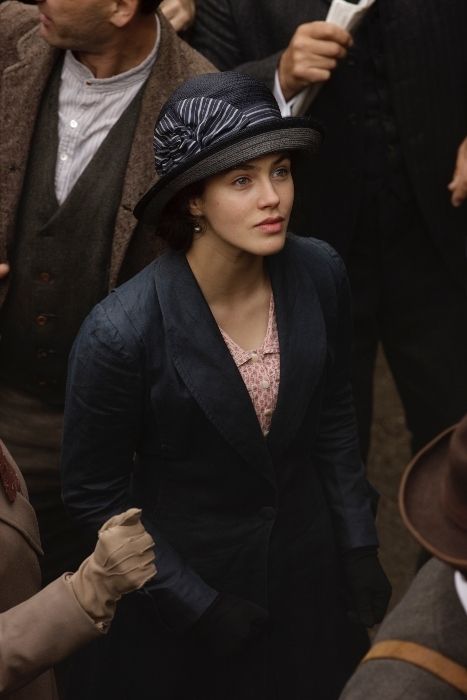 Jessica Brown Findlay - Lady Sybil Crawley
Jessica played Mary and Edith's beloved sister, Sybil, on the show, but left in season three after her character died shortly after childbirth.
Speaking about leaving, she told Radio Times: "I didn't want to fall into my comfort zone too much. My contract was ending and I was unsure about signing away another year. Leaving me terrified, and that's what made me want to do it.
MORE: Who are the new cast members playing in the Downton Abbey sequel?
"Being afraid and going into the unknown excites me, and what scared me more was to keep going and then one day discover it was all I could do and wish I had pushed myself more." Jessica has since starred in Black Mirror, The Riot Club and more recently, new BBC series Life After Life.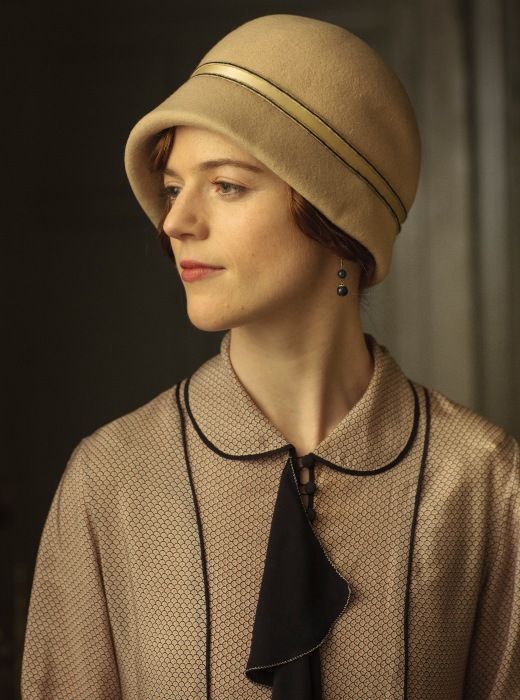 Rose Leslie - Gwen Harding
Rose left the series after her character arc was complete, with Gwen happily out of service and working as a typist. Speaking about her exit, she previously told Digital Spy: "We left my character in a very happy place, married, out of domestic service and living the life she always wanted."
MORE: Meet Downton Abbey star Dame Maggie Smith's family – and you may recognise her sons
Rose briefly returned to the show in season six, where she is happily married, so there's clearly no hard feelings there!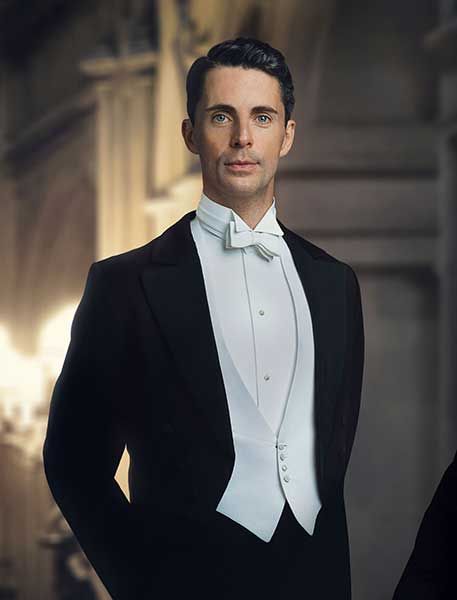 Matthew Goode - Henry Talbot
As with the first film Matthew Goode's character Henry Talbot has a reduced role in the new sequel. It seems that the actor was just too busy with his other projects to reprise his role as Lady Mary's husband.
While he technically hasn't been written out, it's safe to say that Henry is no longer a core member of the Downton gang - and it seems that there may be romance brewing between Michelle Dockery's character and someone else in the new film...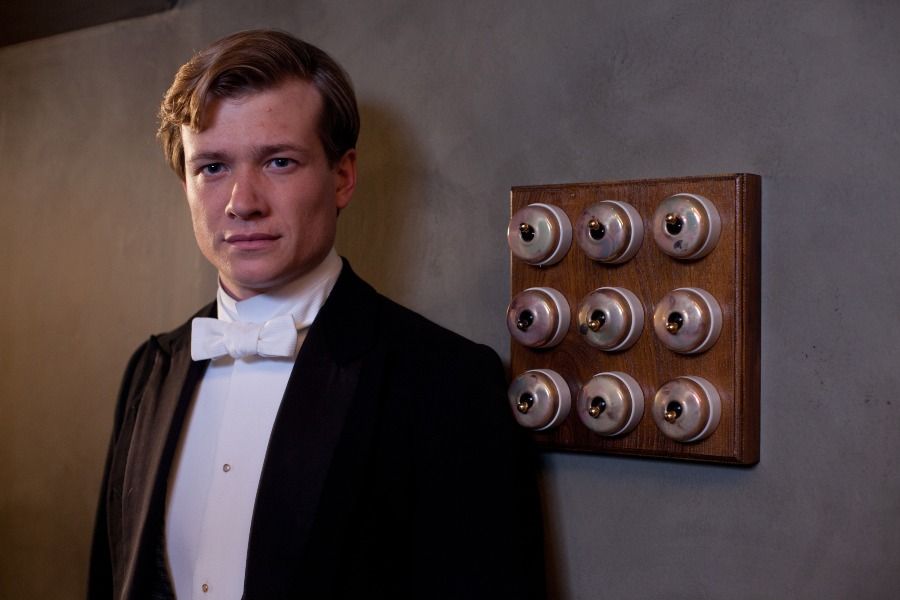 Ed Speleers - Jimmy Kent 
Ed, who is also known for playing the terrifying Stephen Bonnet in Outlander, played Jimmy for three series before his character was fired from the house.
While details of his departure have never been made public, Ed has previously said that it was an "amazing gig" for him. 
MORE: The Downton Abbey children are all grown up! See the photo
He added that he didn't mind that he wasn't asked to return for the film version while on Sunday Brunch, explaining: "To be fair, I'm doing Rain Man so I wasn't able to do it. I don't think it would be right for my character to come back anyway." 
Viewers will be able to see Ed next in the upcoming fourth season of Netflix thriller You. He will play a character by the name of Rhys, who Penn Badgely's Joe meets while in London. We can't wait!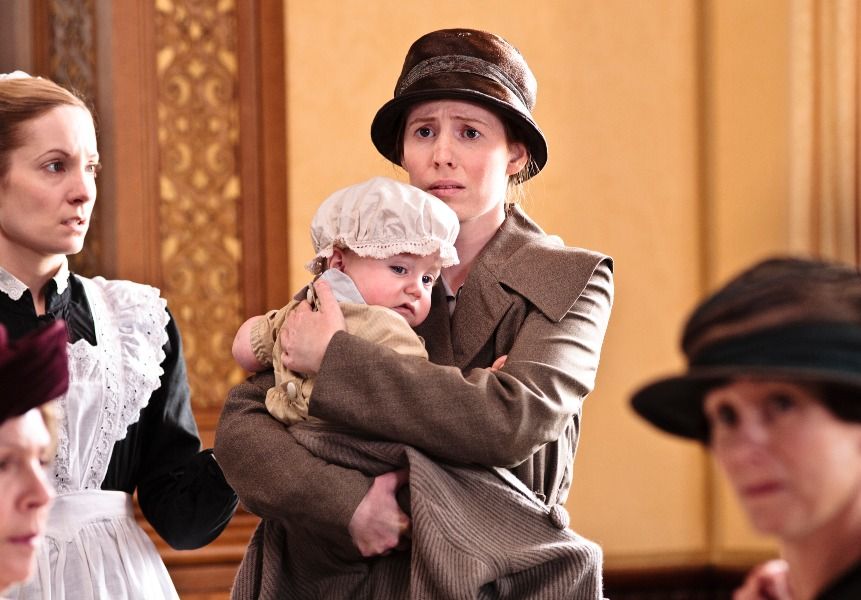 Amy Nuttall - Ethel Parks 
Poor Ethel didn't have the best time of things on the show. The housemaid had an affair with one of the soldiers convalescing at Downton during season two, resulting in her being fired and falling pregnant.
After struggling to raise her son and turning to prostitution, Ethel eventually gets a clean slate and works at a housemaid near her son, who is being raised by his wealthy grandparents.
MORE: Downton Abbey star Robert James-Collier teases Thomas' ending in sequel
Speaking about her return to the show after originally leaving in season two, she told Metro: "I was told that was it so it was a very nice, welcome, surprise phone call that I received... to say that writer Julian Fellowes felt he hadn't quite finished the storyline off.
"It was great to come back and see what else he had written for Ethel – and it was a very unexpected storyline. But actually you go, 'Yeah, that makes sense.'"
Thomas Howes - William Mason
Thomas' portrayal of the sweet boy next door footman William ended on a sad note when he was killed off when most of the men of the house go to fight in WWI. 
Since leaving the show in season two (but not before he married Daisy), Thomas went on to star in Anna Karenina and To Walk Invisible: The Bronte Sisters. 
Like this story? Sign up to our What to Watch newsletter to get other stories like this delivered straight to your inbox.