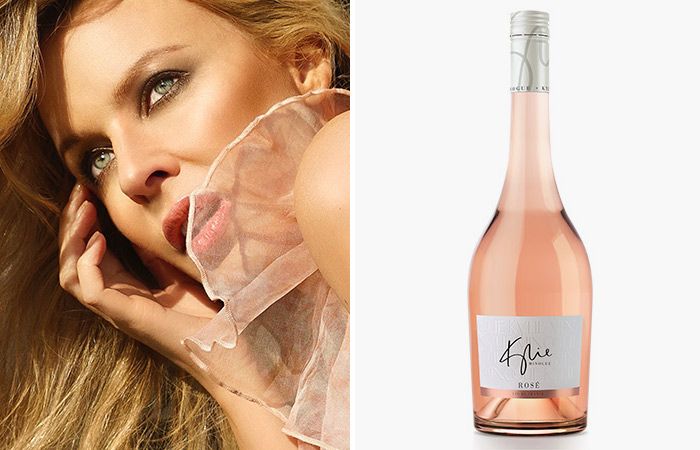 If celebrities aren't already making us sufficiently jealous of their long list of skills, from acting to singing, designing to writing, many of them are also involved in the wine industry. The likes of Kylie Minogue, Brad Pitt, Keira Knightley and even the Queen all have a secret wine business on the side, whether it's owning a vineyard or selling their own bottles. Here are some stars who have a side hustle selling wine...
Kylie Minogue
Pop icon Kylie Minogue has launched her signature French rosé in collaboration with Benchmark Drinks. The Kylie Minogue Rosé is an elegant, bespoke blend made from Carignan and Cabernet Sauvignon grapes sourced from the sun-drenched southern French Coast. With a pale pink shade, the delicate rose has aromas of fresh summer berries and white blossom, with a fruity, crisp finish. Kylie Minogue's debut Rosé Vin de France is available at Tesco, and is priced at £9.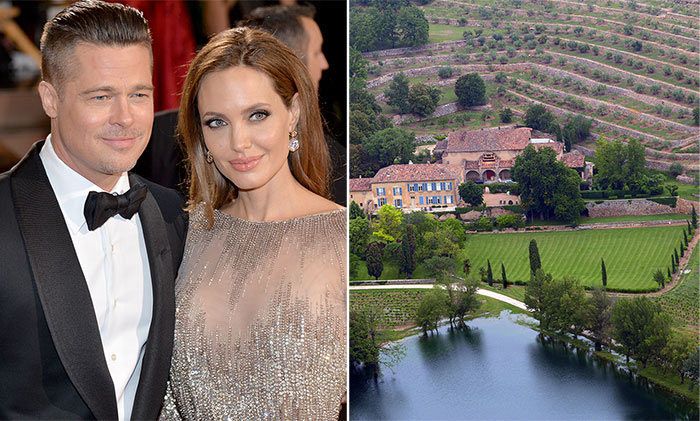 Brad Pitt and Angelia Jolie 
Brangelina may no longer be an item *sob* but together they still own the 17th century Miraval estate in Provence which they bought back in 2011. After enlisting the winemaking skills of Perrin, Brad and Angelina created their first 'modern-vintage' Rose wine in 2012 which was branded as the 'superstar of rosé' by the French newspaper Le Figaro. The vineyard also reportedly broke the price record for 'pink blush' when a magnum of its Muse de Miraval earnt over £23,000 at a charity auction. In 2019, they released a second rosé named 'Studio by Miraval' - a nod to the vineyard's musical roots.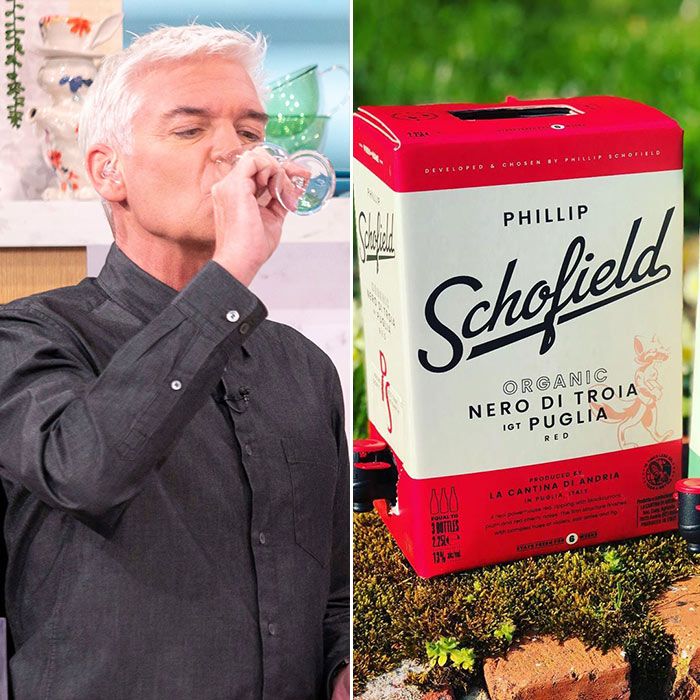 Phillip Schofield
In April 2020, Phil launched his own range of box wine, ethically sourced from independent Italian vineyards. The This Morning star teamed up with specialists When In Rome on some of their most popular wines, including Falanghina (white) and a Nero di Troia (red), which are both exclusively available in Waitrose stores and online. The 58-year-old said: "I have really enjoyed the process of sourcing, selecting and now sharing these wines with everyone. I don't think there is anything I have been so passionate about, so I hope everyone enjoys them as much as I do."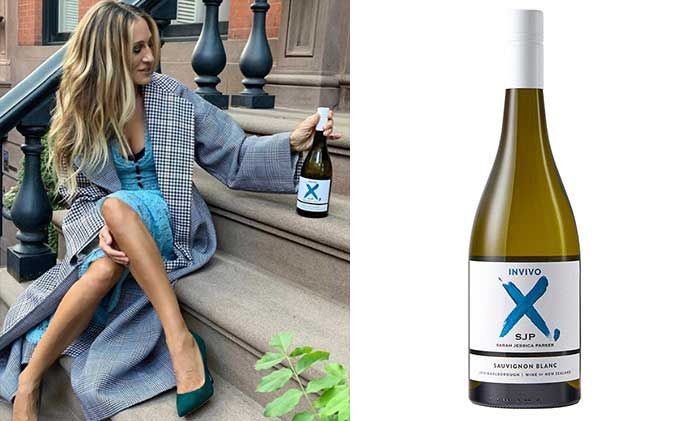 Sarah Jessica-Parker
Sex and the City actress Sarah Jessica-Parker launched her wine-making career side by side with New Zealand vintner Invivo branded 'Invivo X, Sarah Jessica Parker'. Sarah is not only a shareholder in Invino but is also personally responsible for selecting the blend as well as contributing to the label design - the 'X' with a comma is an ode to her iconic SITC character signing off and the teal shade of the 'X' is inspired by one of her favourite hues in her shoe line. We've never been so excited to swap our cosmos for vinos!
RELATED: 7 stars who have suffered hilarious cooking fails in lockdown
The Queen 
In 2011, The Queen began to dabble in the production of sparkling wine on her Windsor estate. According to Food & Wine: "The UK's largest wine retailer, Laithwaite's, was given permission to plant a vineyard at Windsor Great Park, a Royal Park not far from the Queen's well-known residence, Windsor Castle." In 2013, the vineyard released the Queen's first vintage, the Windsor Vineyard English Quality Sparkling Wine, which costs £37.99 and regularly sells out - everyone wants a taste of royalty, don't they? Classic Champagne varieties Chardonnay, Pinot Noir and Pinot Meunier were also planted in 2011.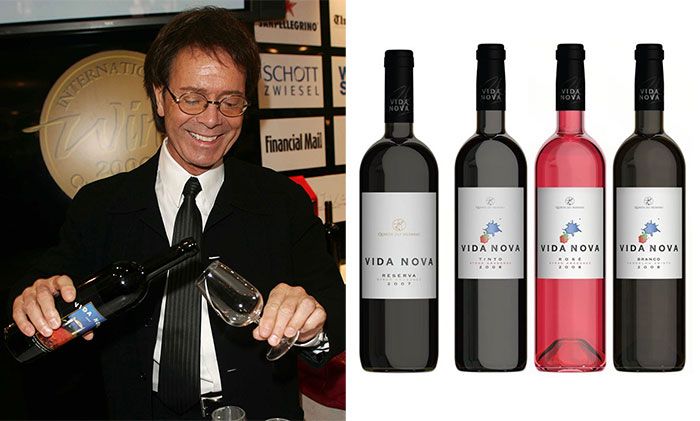 Sir Cliff Richard 
Most famous for his singing abilities, it has been rumoured that Sir Cliff Richard may also hold abilities in grape crushing too - with his feet. The singer - who owns his own vineyard in the Algarve - told The Telegraph in 2006: "Yes I have got into the vats to tread the grapes. Just think, some of my fans have got wine with my footprint on."
The vineyard is called Adega do Cantor which translates to 'winery of the singer' and produced under the label Vida Nova, and it picked up the award for 'Best Wine of Algarve' in 2019 at the 12th Algarve Wines Competition. The performer told Lorraine Kelly that he was putting his Portuguese wine estate on sale: "Creating and establishing the winery has been a truly exhilarating and rewarding experience. It has been hard work but we are immensely proud of what has been achieved here. It is time to slow down the treadmill and hand over the dream to someone who can dedicate more time to this wonderful venture than we can."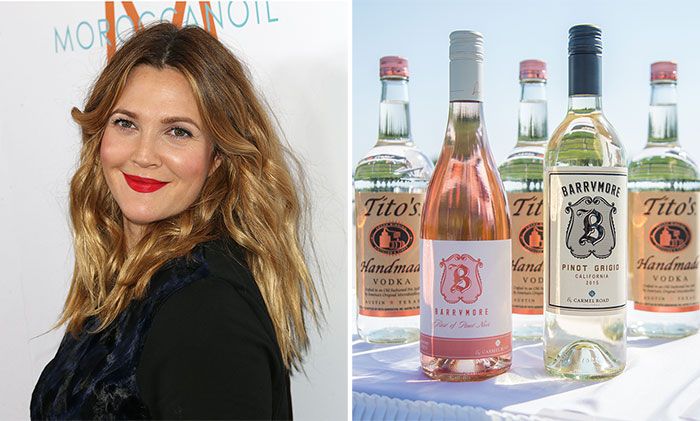 Drew Barrymore
Drew Barrymore launched the self-titled Barrymore Wines back in 2012 and told Food&Wine that she has long had a passion for wines. "Pinot Grigio is like my first crush. It's what I used to drink with my girlfriends when I was younger," she said.
Working with Carmel Road winemaker Kris Kato, they have since produced a Rosé, Pinot Noir and Pinot Grigio all grown in California, so the actress turned winemaker can fully get stuck in. She told Vogue: "I really am trying to educate myself rather than just drinking. I really want to know the exact notes that each glass or label or vineyard or varietal has. I get inspired by that." We'd have a glass of Pinot with you any day, Drew.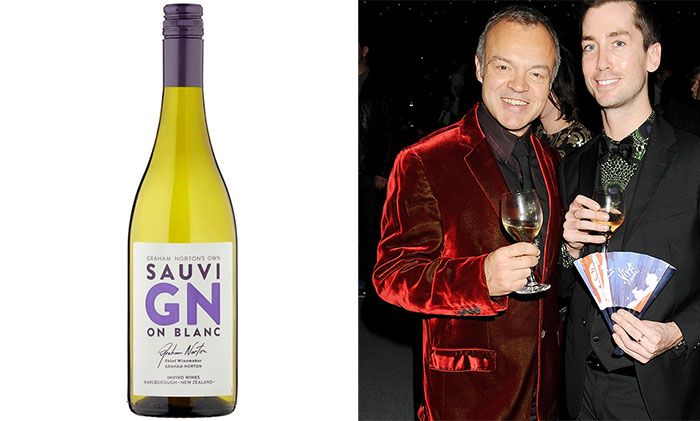 Graham Norton
If you've ever watched The Graham Norton Show, you'll see the Irish chat show host and his guests enjoy a rather large glass of vino. Therefore, it may come as no surprise that the Eurovision presenter has shares in Invivo Wines. His best-selling creation - a Sauvignon Blanc from Marlborough, New Zealand - has won Gold at the Global Sauvignon Blanc Masters and was listed in The Independent's 'Top Sauvignon Blancs' in the UK. Graham's wine is stocked in many local supermarkets in the UK such as Sainsbury's, Tescos and ASDA. The TV star has since also produced a popular Shiraz and Rose and now even has his own bottle of bubbly 'Graham Norton's Own Prosecco'.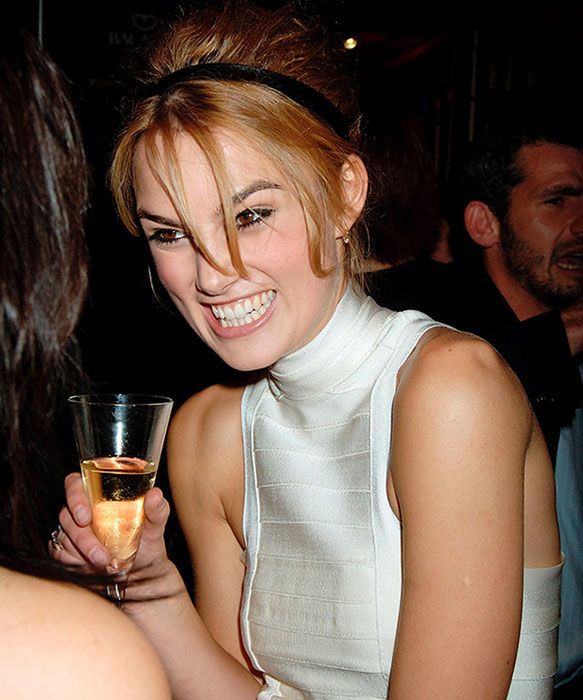 Keira Knightley
"A full-bodied glass of red wine is always a route to happiness," Keira Knightley once told ELLE. She may have held her wedding nuptials with rockstar boyfriend James Righton in a French vineyard back in 2013 but did you know that Keira and James own their own vineyard in Southern Rhône?
The Atonement actress and Klaxton keyboardist are owners of the vineyard 'Les Cinq Puits' named after its five springs and is overseen by their winemaking neighbour, Luc and Sandrine Guenard of Chateau Valcombe who make the wine. The small estate is situated on the southern slopes of Ventoux and according to The Wine Society: "2016 is their best vintage to date. A fine elegant red, full and spicy and exuding Provençal summers with hints of fig and herbs." Keira has spoken to the press a few times about how her wedding dress was destroyed due to a disastrous red wine incident - we wonder if it was her own wine that was responsible?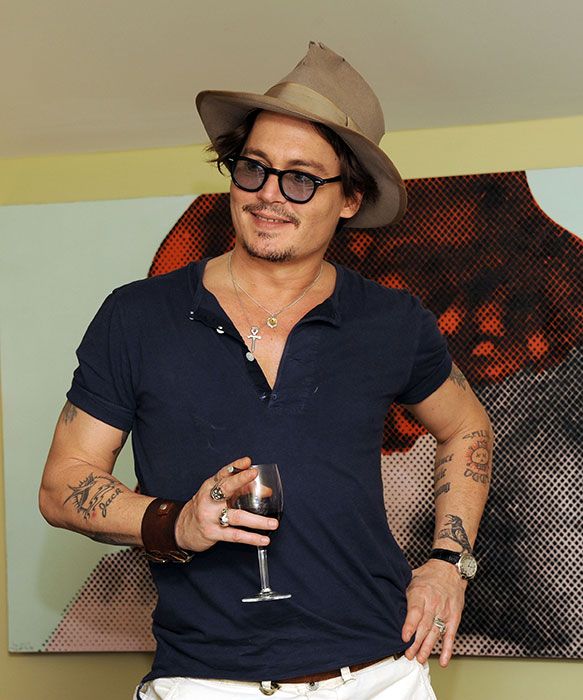 Johnny Depp
Johnny Depp is infamous for his love affair with wine. When Rolling Stone once reported that the Hollywood actor spent $30,000 on wine, he famously said: "It's insulting to say that I spent $30,000 on wine…Because it was far more." The Pirates of the Carribean actor bought a vineyard to celebrate the release of ex Vanessa Paradis' album. The actor purchased a 37-acre estate in the South of France called 'Plan de la Tour' that he shared with Vanessa and his two daughters. Unfortunately for us, the wine made on Johnny's vineyard was produced purely for personal use, telling VSD: "I plan to keep it to myself before I dare to try to sell it."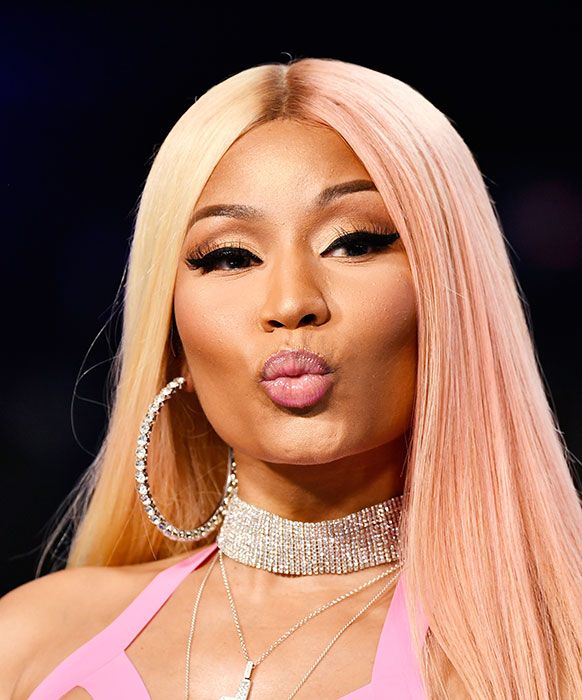 Nicki Minaj
Nicki Minaj became the face and part-time owner to the brand Myx Fusions in 2013, and the brand has since released a line of Sangrias. From brightly coloured electric blue bottles to tropical flavours such as peach, mango and coconut, the Moscato wine couldn't be more Nicki. The affordable wine brand comes priced at $4 but is, unfortunately, only sold in the US. The former American Idol judge stated that she had intentions for her wine to "revolutionise the wine industry" - and yes, you guessed it, there's even a rap to go with it on Ciara's song 'I'm Out'.