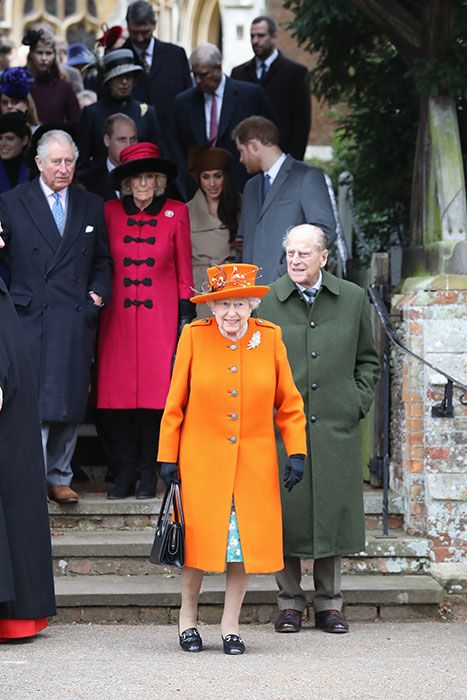 The Duke and Duchess of Sussex may have settled into their new life in Los Angeles with their son Archie, but the couple have remained in close contact with the Queen. Here at HELLO!, we've decided to take a look back into Meghan's close bond with her grandmother-in-law. There's no denying that the pair have formed a great friendship over the past couple of years, with Meghan embarking on her first-ever solo visit with the Queen just weeks after her royal wedding in May 2018.
GALLERY: 7 royal couples who gave up their titles for love
Here the pair are pictured with the rest of the royal family on Christmas Day in 2017. This marked the first time an unmarried partner of a royal family member was invited to celebrate Christmas in Sandringham. Just a month prior to this outing, Meghan reflected on her friendship with Her Majesty in her engagement interview with the BBC. "It's incredible to be able to meet her through his lens, not just with his honour and respect for her as the Monarch, but the love that he has for her as his grandmother," the former Suits actress said in November 2017.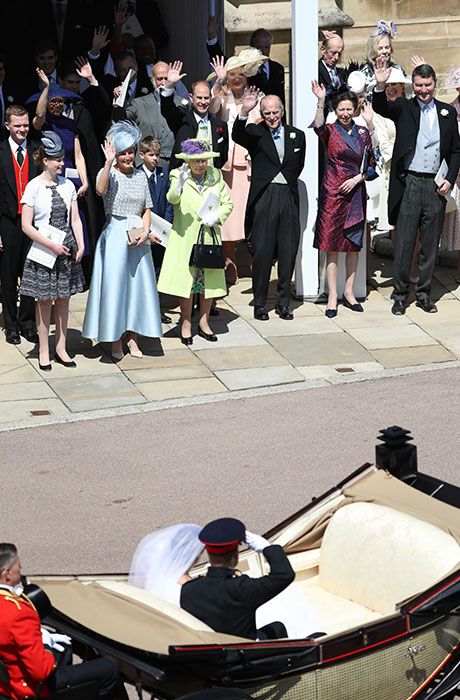 Opening up about their first encounter, Meghan confessed that the meeting was "surreal". She explained: "All of those layers have been so important for me so that when I met her I had such a deep understanding and of course incredible respect for being able to have that time with her. And she's an incredible woman." Here seen together on Prince Harry and Meghan's wedding day.
GALLERY: Royal weddings held in Windsor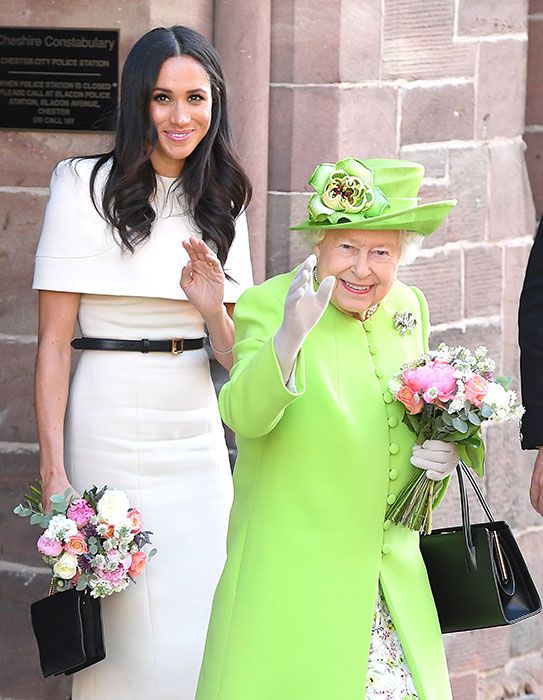 After attending their royal wedding in May 2018, the Queen took Meghan to Cheshire for their first joint outing on their own together – and it was certainly one to remember!
GALLERY: Best photos from Prince Harry and Meghan Markle's royal wedding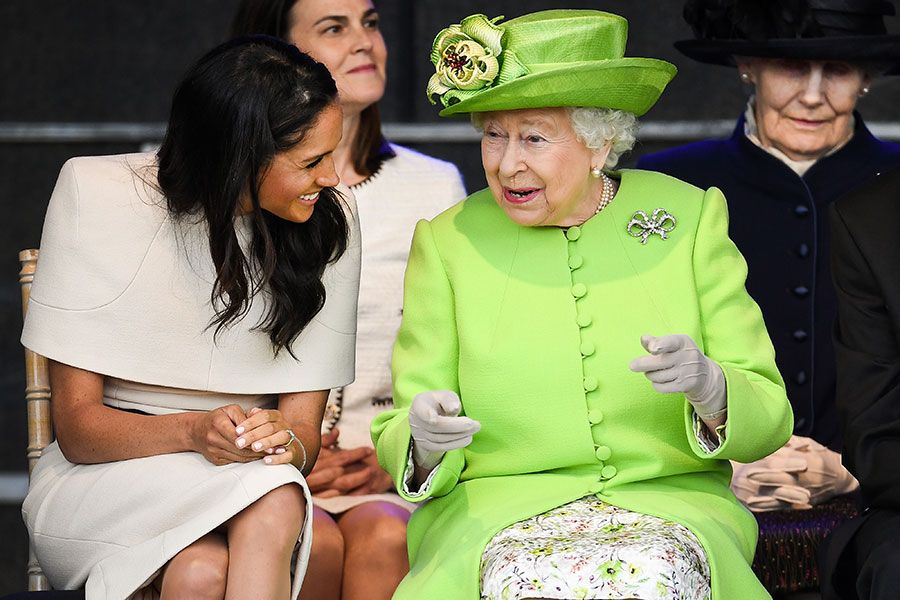 The Monarch and the former actress were pictured laughing and enjoying themselves at every turn.
GALLERY: 7 moments that almost stole Prince Harry and Meghan Markle's thunder on their big day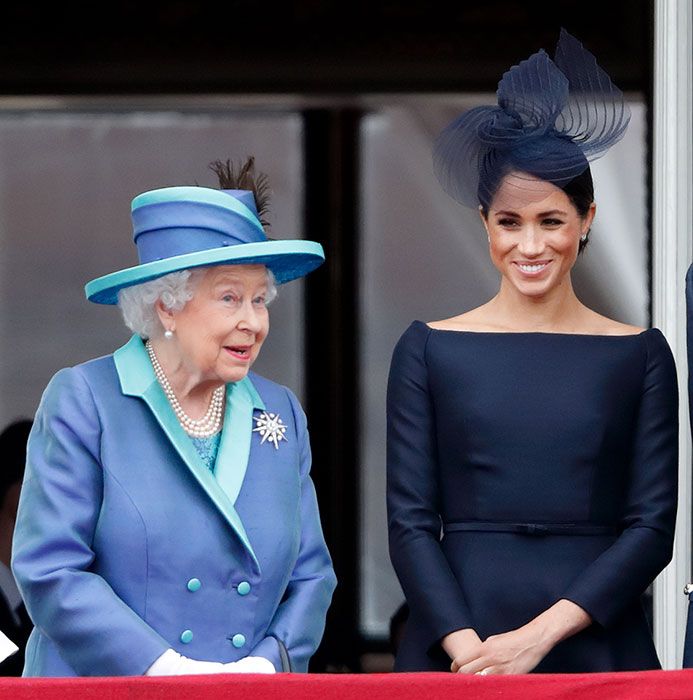 Meghan then made her second appearance on the balcony at Buckingham Palace in July 2018. Here, the mum-of-one was positioned directly next to the Queen.
GALLERY: The 9 most heartwarming photos of royal mums kissing their children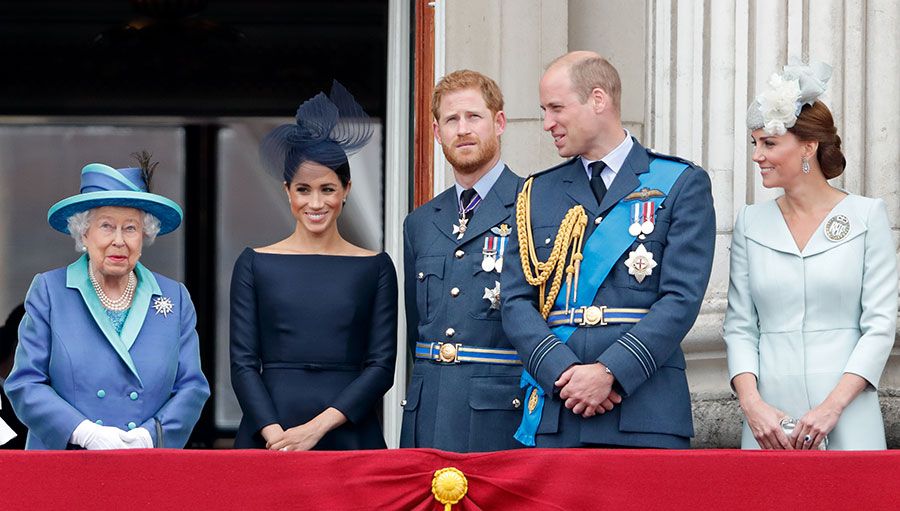 The pair seen jovially sharing a conversation on the iconic balcony alongside Prince Harry, Prince William and his wife Kate.
READ: A closer look at Princess Anne's special bond with her father Prince Philip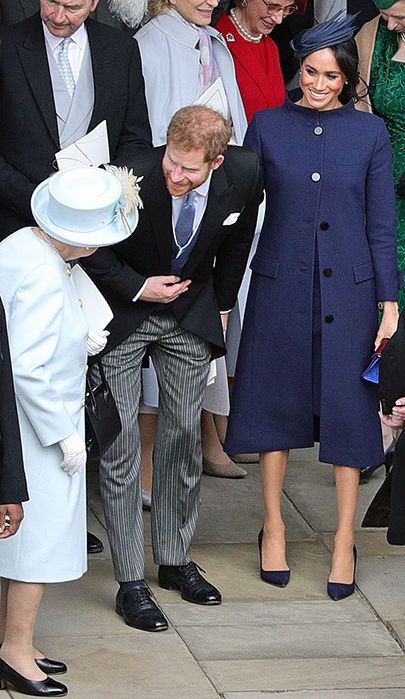 At the start of the year, the Sussexes announced their decision to step back from royal life in January, and while they had hoped to still carry out some engagements for the Queen, they have completely given up their roles as senior royals on a 12-month review basis. Her Majesty's affection for her grandson and his wife was clear in the statement she released at the time, writing: "Harry, Meghan and Archie will always be much loved members of my family ... I support their wish for a more independent life." The trio pictured at Princess Eugenie's wedding in October 2018.
Make sure you never miss a ROYAL story! Sign up to our newsletter to get all of our celebrity, royal and lifestyle news delivered directly to your inbox.