King Harald V of Norway made his first public appearance on Wednesday since being discharged from hospital following treatment for an infection.
The monarch, 86, was joined on the palace balcony in Oslo by his wife, Queen Sonja, his heir, Crown Prince Haakon and his wife, Crown Princess Mette-Marit, and their son, Prince Sverre Magnus, to mark Norway's National Day celebrations.
The king left Rikshospitalet on Monday after a week-long stay, with the royal court announcing that "His Majesty The King has now been discharged" but noting: "The King remains on sick leave."
Crown Prince Haakon, 49, has been acting as his father's regent during his absence, stepping in for King Harald V during a state visit to Italy last week.
It comes after King Harald underwent a leg operation in January 2022 before contracting Covid-19 in March last year. And last summer, he was admitted to hospital where he was treated for a fever.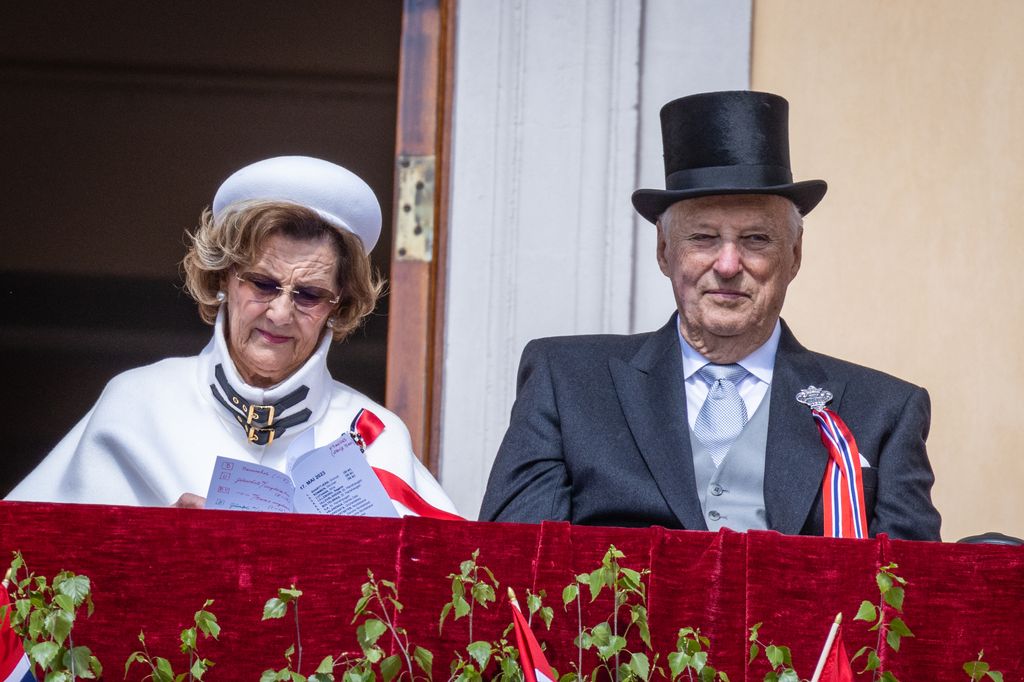 King Harald V appeared publicly for the first since since his hospital stay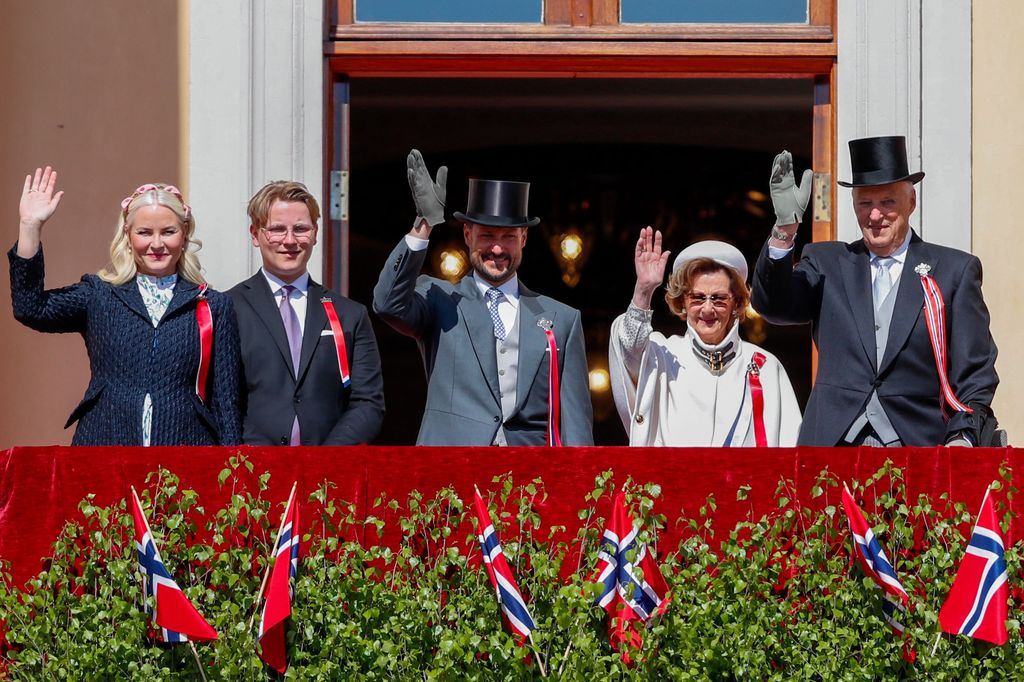 Norway's royals stepped out for the National Day celebrations
Back in 2003, the monarch also underwent surgery for bladder cancer and in 2005, he had an operation for a heart valve problem.
The king, who has reigned since 1991, donned a traditional morning suit and top hat as he and the royals waved to the crowds from the palace balcony.
Queen Sonja, 85, looked elegant in a white caped ensemble with buckle detailing and a matching hat, while her daughter-in-law, Crown Princess Mette-Marit, 49, wore a textured jacket over a floral dress.
Crown Prince Haakon and Crown Princess Mette-Marit were joined by their youngest child, Prince Sverre Magnus, 17, who donned a suit like his father.
SEE: Meghan Markle's fans in disbelief as she makes VERY unusual entrance at awards
MUST-READ: Princess Kate makes surprising confession as she talks 'falling in love' with Prince William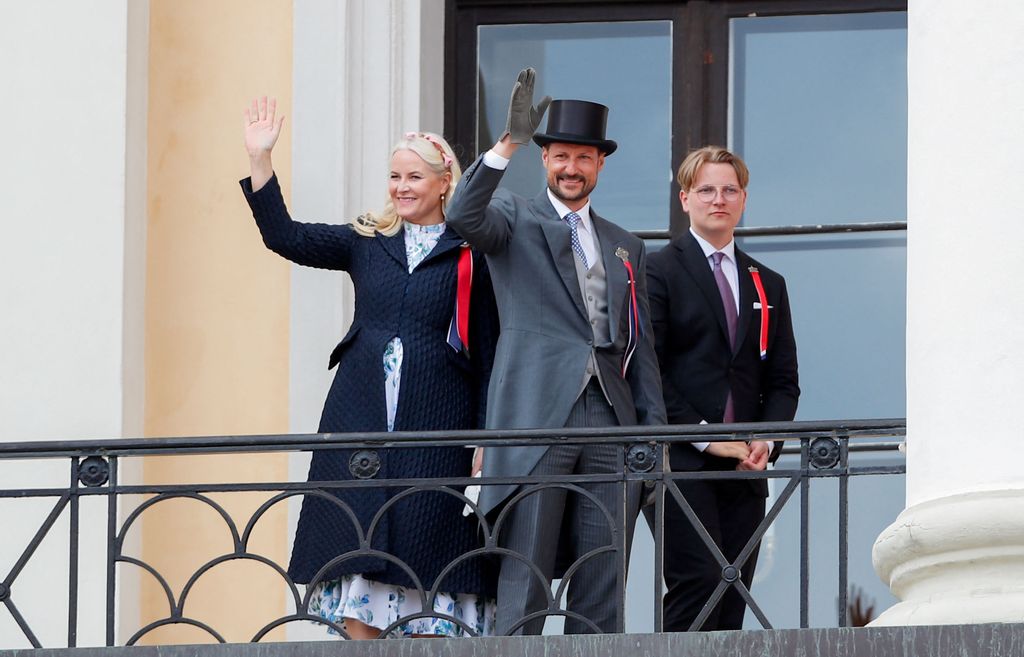 Crown Princess Mette-Marit, Crown Prince Haakon and Prince Sverre Magnus wave from the palace balcony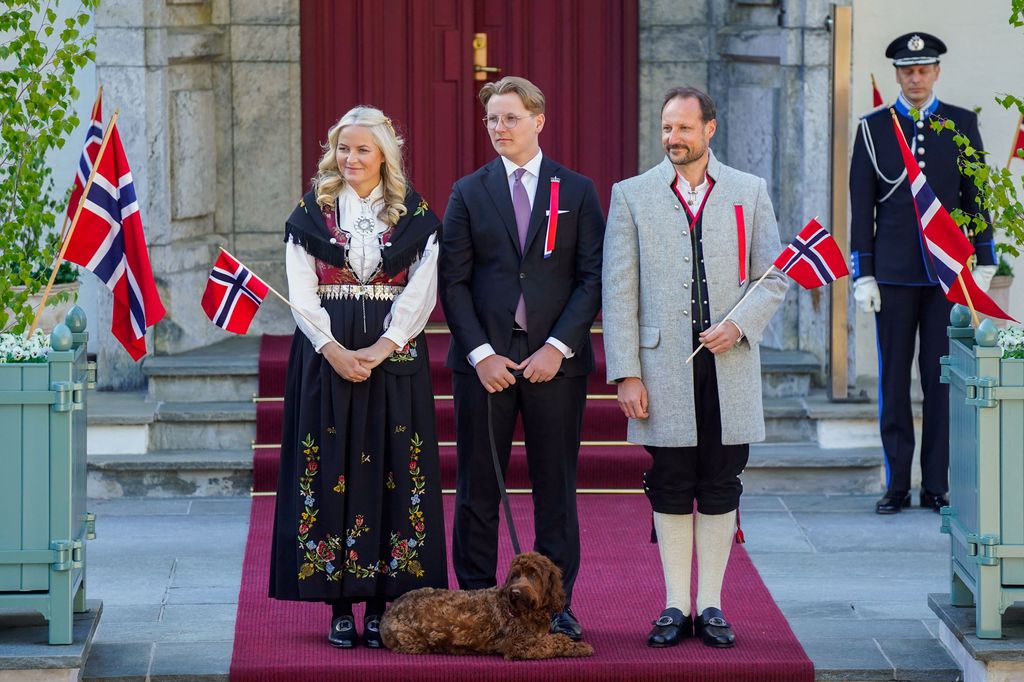 The royals wore red, white and blue ribbons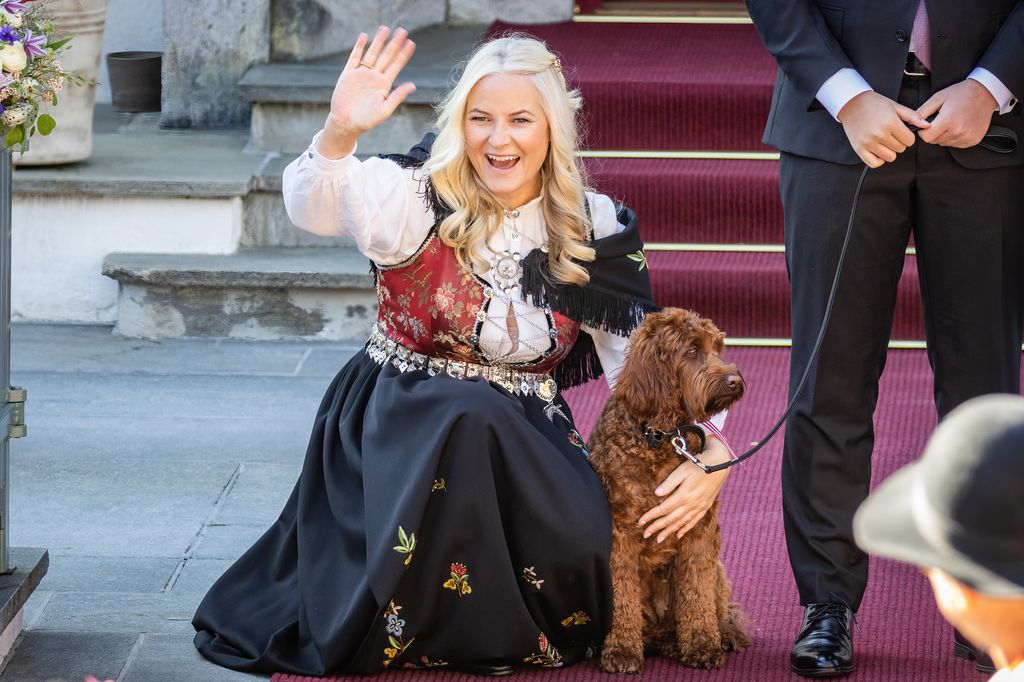 Crown Princess Mette Marit was joined by the family's pet dog, Molly
Earlier in the day, the trio attended the children's parade at their family home, Skaugum, and were joined by their pet dog, Molly.
Haakon and Mette-Marit's eldest child, Princess Ingrid Alexandra, was noticeably absent from the celebrations.
In a statement, the royal court confirmed that the 19-year-old would miss the engagement as she would be celebrating Russefeiring – a traditional celebration for Norwegian high school pupils in their final spring semester.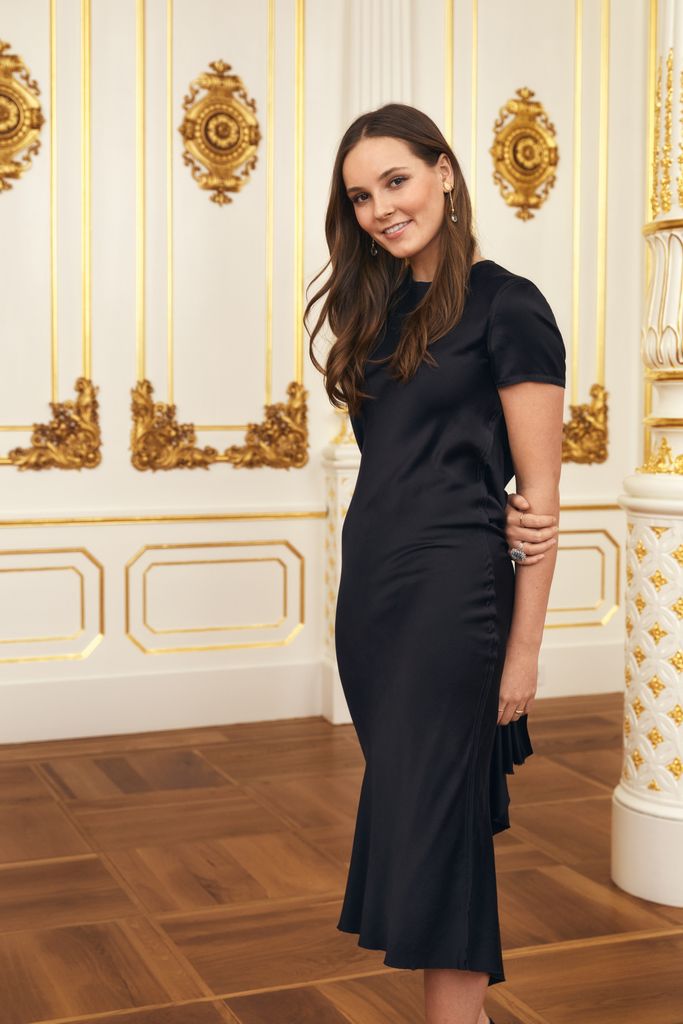 Princess Ingrid Alexandra missed Norway's National Day celebrations with her family
The princess currently attends Elvebakken upper secondary school in Oslo.
Crown Princess Mette-Marit also has a son, Marius Borg Høiby, born in 1997, from a previous relationship. Marius holds no title and is not part of Norway's royal family's line of succession.
Haakon and Mette-Marit will both celebrate their 50th birthdays just a month apart this summer.
Future king Haakon will turn 50 on 20 July, while his wife will celebrate her birthday on 19 August. 
The Norwegian royal court has announced exciting plans for the pair to commemorate the special occasions, including a party at the palace, which falls on 25 August – the couple's 22nd wedding anniversary.
Make sure you never miss a royal story! Sign up to The Royal Explainer newsletter to receive your weekly dose of royal features and other exclusive content straight to your inbox.