Good Morning Britain stars such as Charlotte Hawkins and Laura Tobin flash their engagement rings on a daily basis, but they often go unnoticed.
They are among several presenters who are happily married. The most recent person to hit the relationship milestone was Alex Beresford, who married Imogen McKay and shared the photos exclusively with HELLO!. 
Want to know more about the GMB stars' off-screen proposal stories and get close-up photos of their engagement rings? Keep scrolling to see how Piers Morgan popped the question with the help of Stevie Wonder, why Kate Garraway never removes her three meaningful rings and more.
Kate Garraway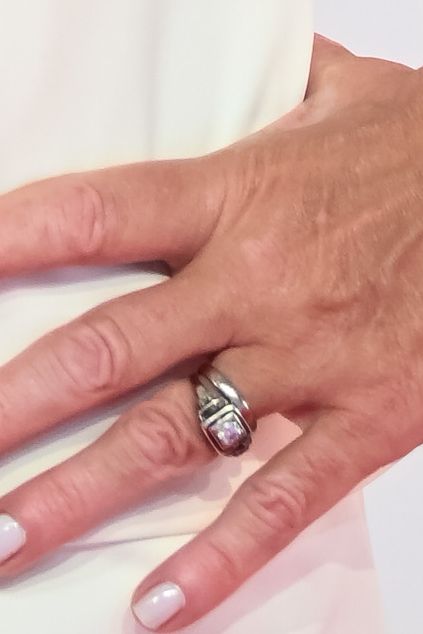 Kate Garraway's husband Derek Draper, who is sadly still suffering the complications of being severely ill with Coronavirus, proposed to the presenter twice. The first time was prior to their 2005 nuptials, and the second time was when she came out of the I'm A Celebrity jungle.
Kate normally wears a collection of three rings on her left hand, including her square-cut engagement ring, her wedding ring, and what could be an eternity ring, and she admitted that she doesn't like to remove them.
After one fan expressed concerns she might lose her rings while gardening, Kate replied: "I know what you mean – but have never taken it off & now fear it'll be a jinx if I do," referring to Derek's health.
Richard Madeley's wife Judy Finnigan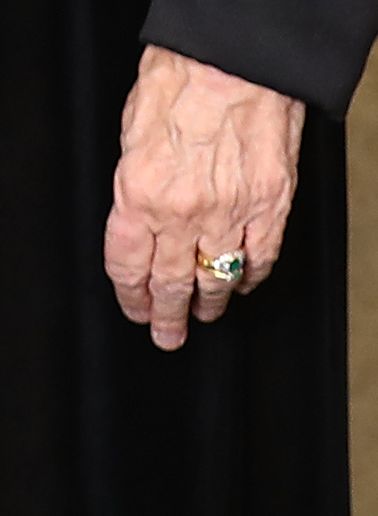 Richard Madeley and Judy Finnigan's relationship progressed quickly, with the latter admitting they discussed marriage after just three weeks. 
"There was absolutely no doubt in my mind that my boys, who were six… were my absolute priority and they had to be," she said on the White Wine Question Time podcast. "And as Richard and I got closer, and it was clear that we… you kind of talked about marriage after about three weeks, didn't you, I remember? It was clear things were very, very serious."
The couple – who were both previously married – tied the knot after they welcomed their son Jack in 1986.
There are a few rare photos of Judy sporting a gold and diamond ring on her left hand, but  Richard recently replaced it with an emerald ring for their 35th wedding anniversary, which took place while he was starring in I'm A Celebrity in 2021.
Piers Morgan
Former GMB star Piers Morgan started dating Celia Walden in 2005, and they got married in 2010 in Swinbrook, Oxfordshire.
The couple share daughter Elise, and on her ninth birthday, Piers opened up about how he proposed to her mother with the help of Stevie Wonder. "This is Stevie, who I actually got to do a video proposal to your mother, when I proposed to her. True story.
"I bumped into Stevie Wonder in a restaurant in LA and got him to do a video message to Celia telling her to marry me. Because she loves Stevie Wonder, I think it just tipped me over the edge," he explained.
Celia has been spotted wearing several beautiful rings, including a diamond rock nestled next to a silver wedding band. 
Alex Beresford
Alex Beresford proposed to Imogen McKay on the beach in Majorca on New Year's Day in 2022, but he kept the news under wraps for several months.
"I took Imogen for a walk along the beach," he told HELLO!. "The weather was sunny and warm, and the sea was crystal clear. 'This is it,' I thought. Imogen's not one for taking photos, but as I persuaded her to pose for a picture overlooking the sea, I kneeled down to take the engagement ring I'd hidden inside my rucksack. 
"When she turned around, I was on one knee, and asked her the biggest question of my life – and she said yes. It was an amazing moment."
Photos of their wedding day show Imogen sporting a large round diamond on a gold band, layered next to her sentimental gold wedding ring that previously belonged to her mother and grandmother.
Charlotte Hawkins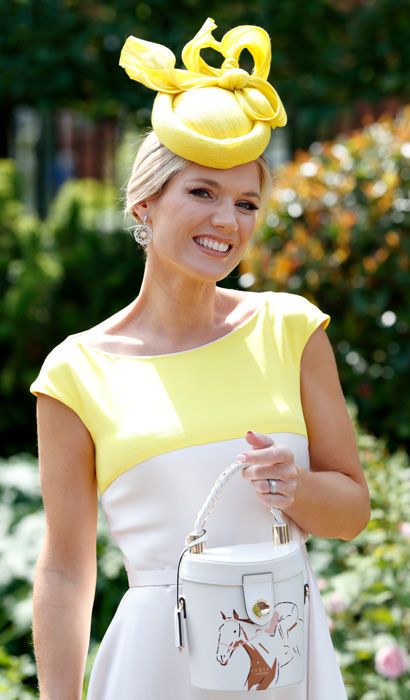 It has been over ten years since Charlotte Hawkins married her husband Mark Herbert, with whom she shares daughter Ella Rose, and the star still wears her glittering engagement ring. The gorgeous piece of jewellery appears to have a split pave band and a large central diamond.
Lorraine Kelly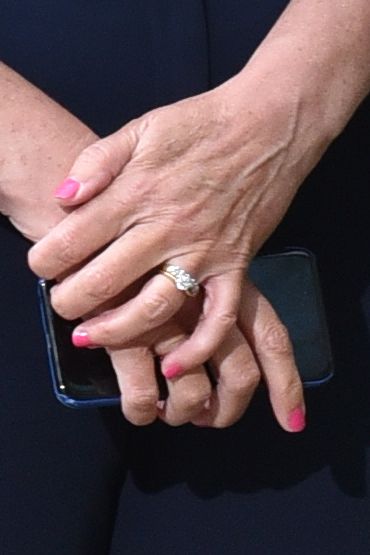 Daytime TV host Lorraine has been happily married to Steve Smith since 1992 after she proposed to him, but she only occasionally wears her diamond engagement ring. Instead, she is often spotted with just her wedding band. 
During an appearance on Good Morning Britain back in 2021, she told Ben Shephard of their engagement: "Do you know what? I think I asked. I think it was me. Isn't that awful? I can't really remember it. 
"But I'm sure I was sitting one night and I said, 'Do you know what? I think we should'. It was one of those. It wasn't very romantic. But actually, that doesn't matter."
Ben Shephard's wife Annie Perks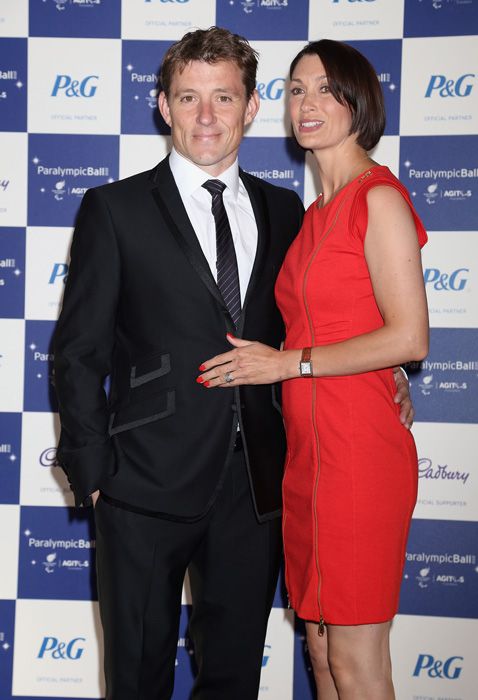 Ben Shephard married his wife Annie Perks in March 2004. While Annie mainly stays out of the limelight, sometimes she is pictured on the red carpet alongside her husband, and she is always sporting a trilogy of rings. Her dazzling engagement ring features a square-cut stone on a platinum band.
Laura Tobin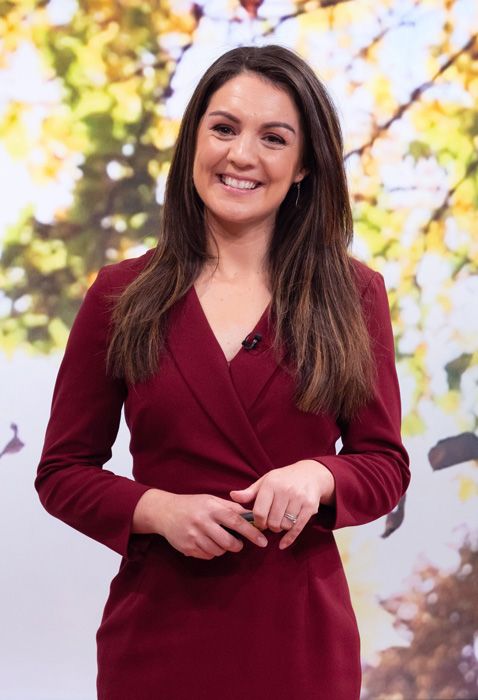 Weather presenter Laura married her husband Dean Brown on Friday 13 October 2010, proving that the number 13 is lucky for some! The star wears a sparkling engagement ring alongside her plain wedding band and the precious piece features a single diamond showcased in an eye-catching prong clasp.
LOOK: 12 GMB hosts' unbelievable weddings: Kate Garraway's city nuptials, Ben Shephard's islet & more