Whether they're papped in a casual outfit for a low-key outing or dressed to the nines on the red carpet, the likes of Victoria Beckham, Jennifer Lopez and Gwen Stefani always have the perfect accessory – their engagement rings.
With much bigger budgets to play with, some stars have very impressive rocks – we're talking giant diamonds, coloured stones and one-of-a-kind designs.
Join us as we delve into the most dazzling – and expensive – celebrity engagement rings of all time…
Rita Ora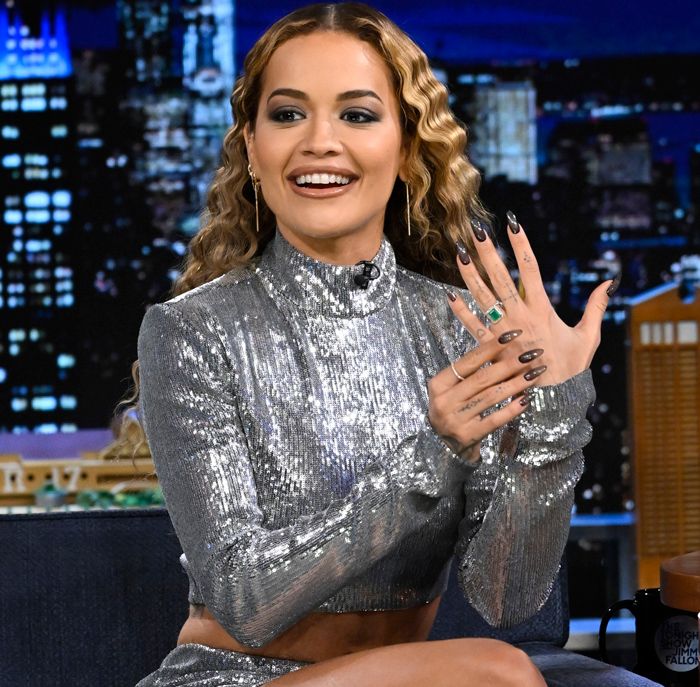 Rita Ora admitted that she proposed to her husband Taika Waititi in Palm Springs, but the couple later went ring shopping where she "pointed out exactly what ring I wanted."  The Let You Love Me hitmaker's giant emerald, which she first showed off on The Tonight Show Starring Jimmy Fallon, is surrounded by a halo of smaller diamonds and finished with a yellow gold band. 
Maxwell Stone, Creative Director of Steven Stone, noted that the deep colour of Colombian emeralds means they are "typically the most expensive in the world", and estimated her ring was worth around $500k (about £416k.) Jessica Flinn-Allen, CEO and founder of Jessica Flinn, similarly said: "These stones can be worth around £40,000 per carat, or in some cases up to £100,000 per carat."
Kim Kardashian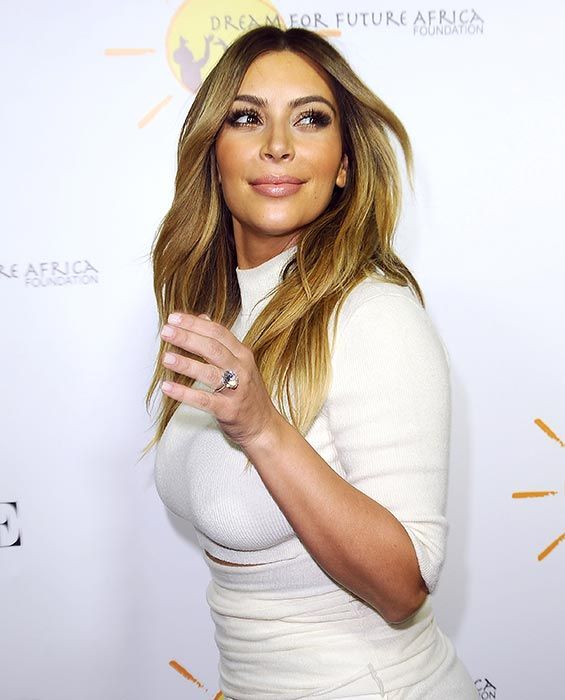 Kanye West went to celebrity favourite jeweller Lorraine Schwartz when picking out an engagement ring for Kim Kardashian in 2013. Featuring a 15-carat cushion cut diamond, the sparkler is worth an estimated £3 million. Kanye proposed to Kim on the evening of her 33rd birthday, after hiring out the AT&T Park stadium in San Francisco for the occasion and inviting her close family and friends. The former couple split in 2021.
Gwen Stefani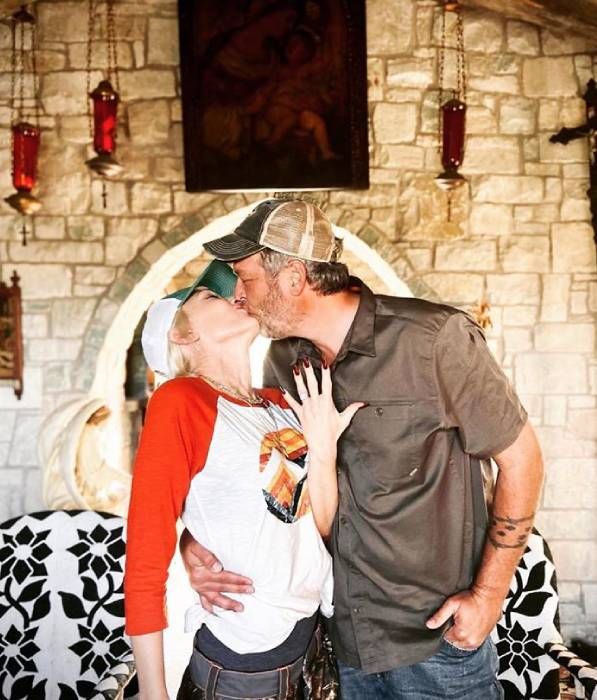 Gwen Stefani flashed her gigantic engagement ring when she and Blake Shelton announced their engagement in October 2020. The Voice star's dazzling ring features a very large emerald cut diamond, with two additional diamonds on either side, and it is estimated to be worth a whopping $500,000.
MORE: Celebrity wedding regrets revealed: Sarah Jessica Parker, Holly Willoughby and more
Lauren Silverman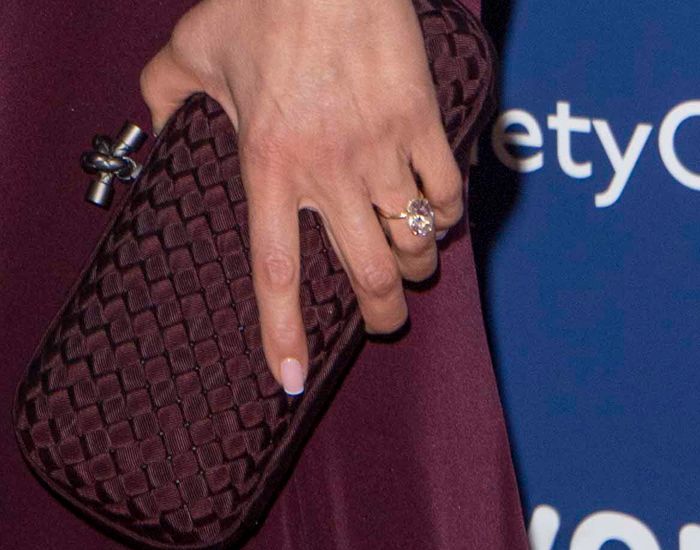 Simon Cowell has an estimated net worth of $600 million, so we're not surprised that he proposed with a very hefty oval-shaped diamond. The Britain's Got Talent judge popped the question over Christmas 2021 during a holiday to Barbados, and since then, jewellers have estimated that Lauren's rock is worth anything from $250k to $2.5 million.
Zack Stone, Managing Director of Steven Stone, said: "The centre diamond is huge, approximately 20ct. It looks like it's D colour, which makes it an incredibly high-value stone."
Catherine Zeta-Jones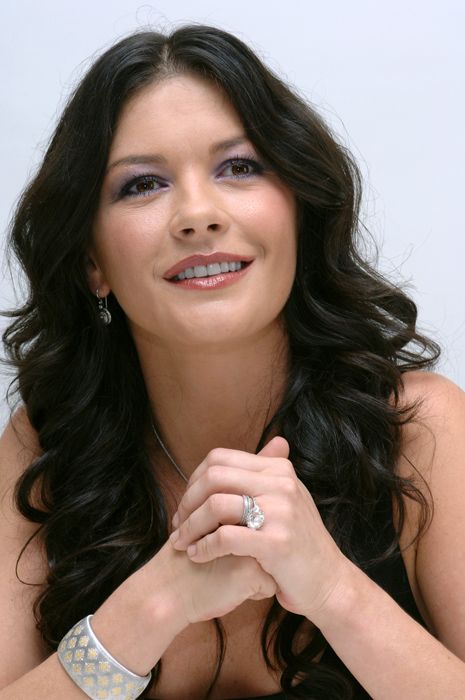 Catherine Zeta-Jones' husband Michael Douglas opted for a vintage 10-carat marquise diamond ring designed by Fred Leighton. It is estimated to be worth £310,000-£335,000, although some have reported Michael spent a whopping $1 million on it.
Kate Earlan-Charnley, Design Director at jewellers Taylor & Hart provided a valuation of the diamond and told HELLO!: "In addition to the impressive 10-carat marquise centre diamond, set east-west, is a hidden halo of diamonds with a diamond pave eternity band."
Jennifer Lopez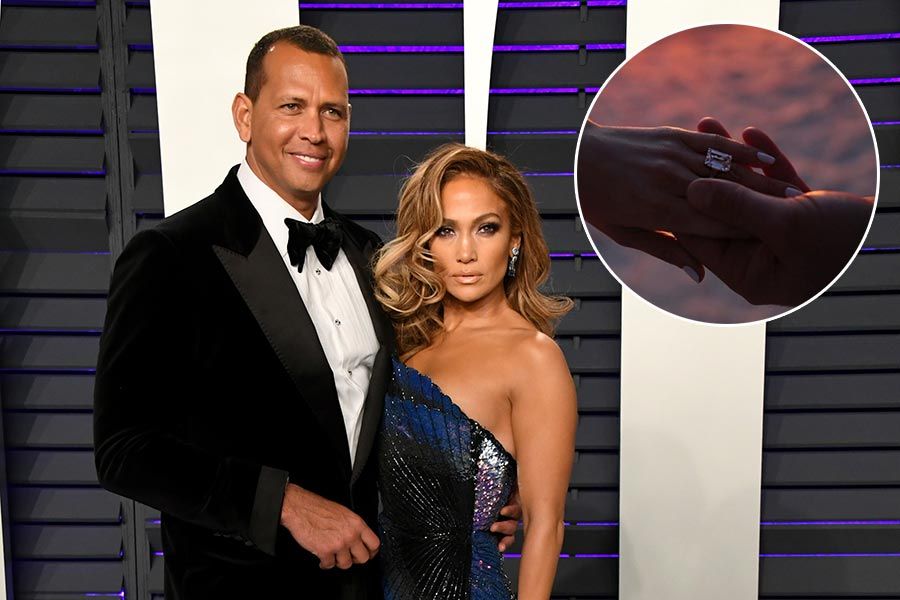 Jennifer Lopez's ex-fiancé Alex Rodriguez pulled out all the stops when it came to choosing an engagement ring ahead of his romantic proposal in the Bahamas. The sportsman presented the Jenny from the Block singer with a dazzling emerald-cut diamond that has been estimated to cost anywhere between £1 million and £3.8 million.
J.Lo's former husband Marc Anthony also gave her an 8.5-carat blue diamond ring thought to be worth £3 million ahead of their wedding in June 2004, while her current husband Ben Affleck proposed in 2022 with a natural green diamond flanked by white trapezoid diamonds which is estimated to cost between $3 million and $10 million.
Scarlett Johansson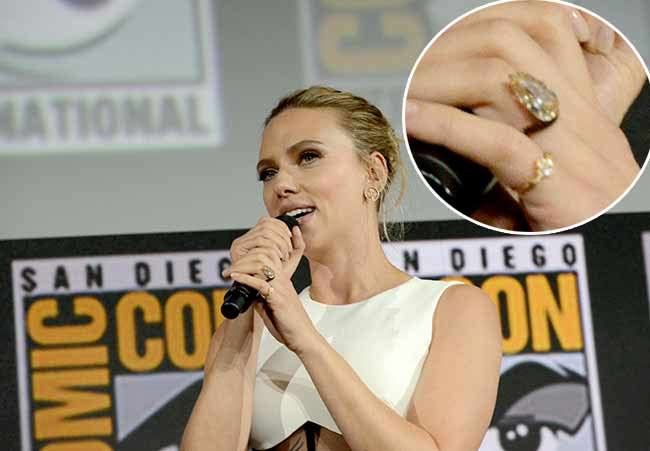 Colin Jost splashed out an estimated $400,000 (£321,000) on a unique engagement ring for Scarlett Johansson when he proposed in May 2019. The ring features an 11-carat, light brown egg-shaped diamond set on a black band and is believed to have been designed by James de Givenchy, founder of jewellery label Taffin.
Victoria Beckham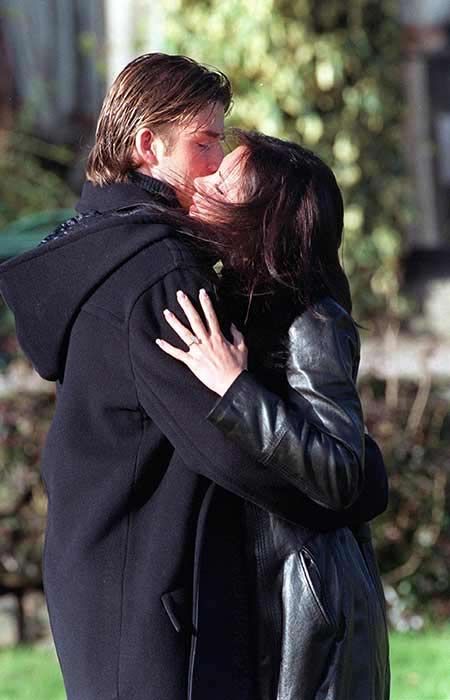 While her original engagement ring – a marquise-cut diamond – was estimated to have been worth £65,000, Victoria Beckham has since amassed a huge collection of engagement rings from her husband David over the past two decades, which is likely to be worth millions. Victoria now has a collection of 15 engagement rings, some of which she has paid for herself, and others which David has bought for her.
Beyoncé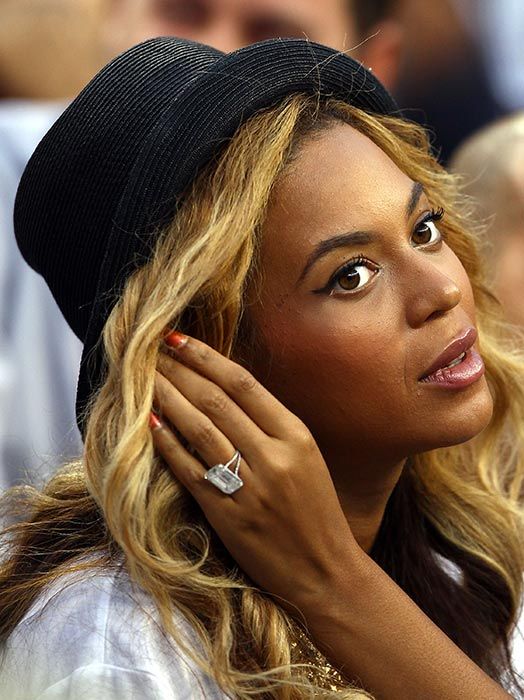 Beyoncé's engagement ring from Jay Z is also designed by Lorraine Schwartz, and features an 18-carat emerald cut diamond with a split shank. The rapper splashed out an estimated £3.8 million on the flawless ring.
RELATED: 9 ways to take care of your diamond engagement ring
Miley Cyrus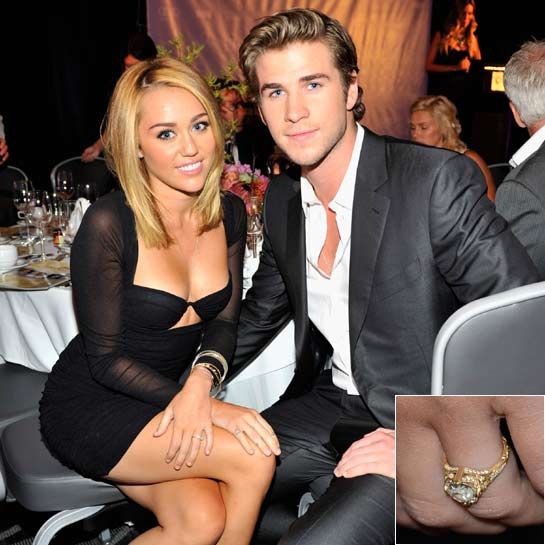 Liam Hemsworth spent an estimated $250,000 (around £203,000) on an engagement ring for Miley Cyrus when he first proposed in 2012. Neil Lane jewellers, who made the 3.5-carat cushion-cut diamond ring for Liam, said he came to them wanting "something unusual… something really beautiful and romantic". It was handcrafted in 18-carat gold with intricately carved diamond floral motifs in an art nouveau pattern.
The centre stone is a real talking point: it's an antique dating back to the late 19th century. "It was hand-cut around 1880 or 1890 and it's unique and in its original form," Neil told People. After previously calling off their engagement, the couple finally tied the knot in December 2018.
Halle Berry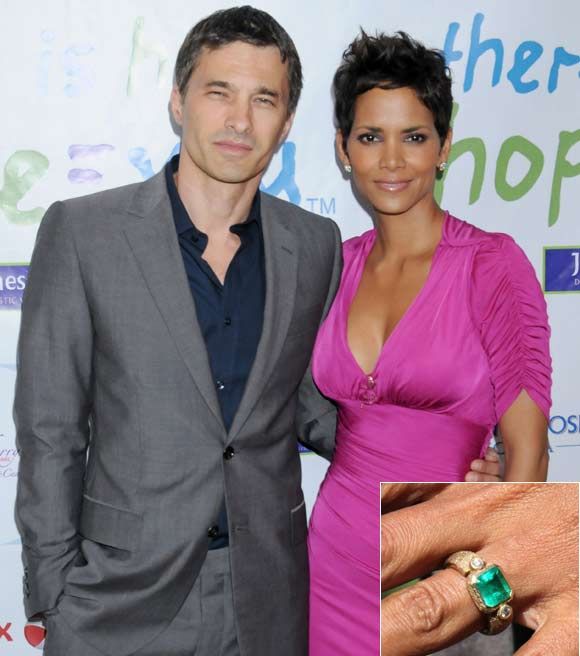 Halle Berry's engagement ring from Olivier Martinez is worth an estimated $200,000 (£163,000) and is a real one-of-a-kind. The exquisite ring features a four-carat emerald at its centre that is "perfect" in colour and which was sourced from "closed-down mines in Muzo, Colombia". The couple tied the knot on 13 July 2013, but divorced in January 2017 after almost three years of marriage.
Angelina Jolie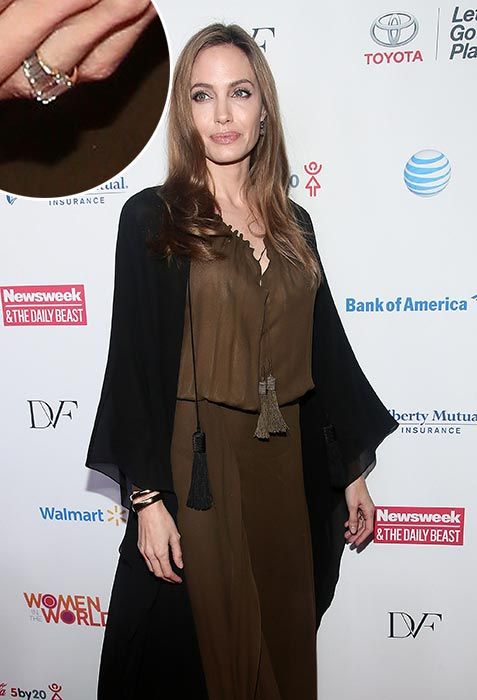 The emerald-cut 16-carat diamond engagement ring that Brad Pitt bought for Angelina Jolie has been valued at approximately £1.2 million, and was from designer Robert Procop. The diamonds were custom cut and shaped to complement Angelina's hand and encircle her finger, and Brad was said to have spent a year designing the ring to ensure it was perfect.
Mariah Carey
When billionaire James Packer proposed to Mariah Carey in 2016, he did so with a striking 35-carat diamond ring said to be worth £8 million, and designed by Wilfred Rosado. Unfortunately, the couple parted ways just a few months later, and the singer is said to have sold her engagement ring to a Los Angeles jeweller.
Blake Lively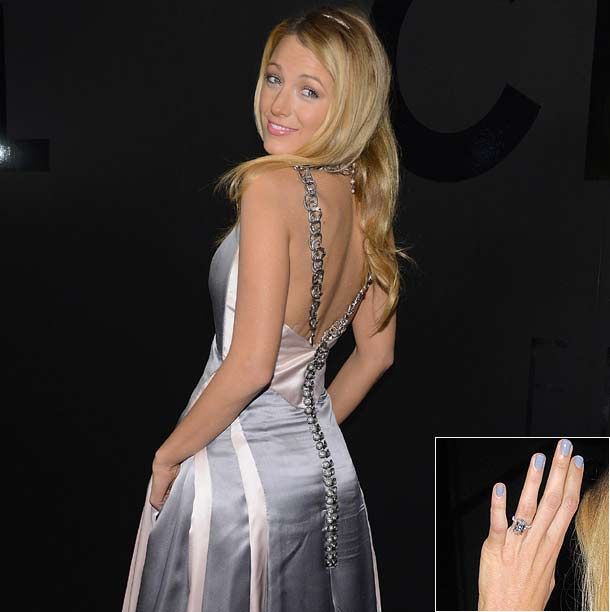 Ryan Reynolds enlisted the help of celebrity jeweller Lorraine Schwartz to help him find the perfect jewel for his bride-to-be, Blake Lively. The flawless pink oval diamond was set in rose gold and pave diamonds with a nod to art deco, and Ryan was heavily involved in the finished design, which is worth an estimated $2 million (£1.6 million). Blake and Ryan were married in September 2012 at Boone Hall in Mount Pleasant.
REVEALED: The most expensive celeb wedding dresses in history
The Princess of Wales
Princess Kate's sapphire engagement ring is iconic, having once belonged to Princess Diana, so it's little surprise that it has a high value. Although the 12-carat sapphire ring with 14 solitaires was originally valued at £28,000, it is now said to be worth £300,000.
SEE: 19 breathtaking royal engagement rings: Kate Middleton, Zara Tindall, Sarah Ferguson & more
Paris Hilton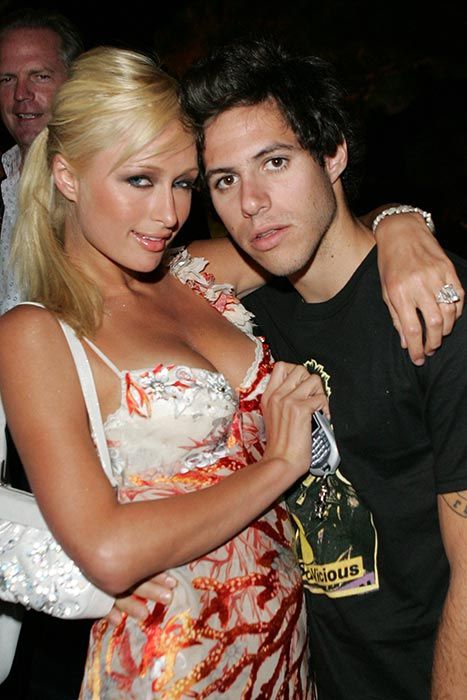 Paris Hilton's former boyfriend Paris Latsis spent an estimated £3.58 million on a 24-carat emerald-cut diamond ring when he proposed in 2005. The socialite kept the ring after their break-up a few months later, and reportedly auctioned it off for £1.5 million to benefit the victims of Hurricane Katrina.
Grace Kelly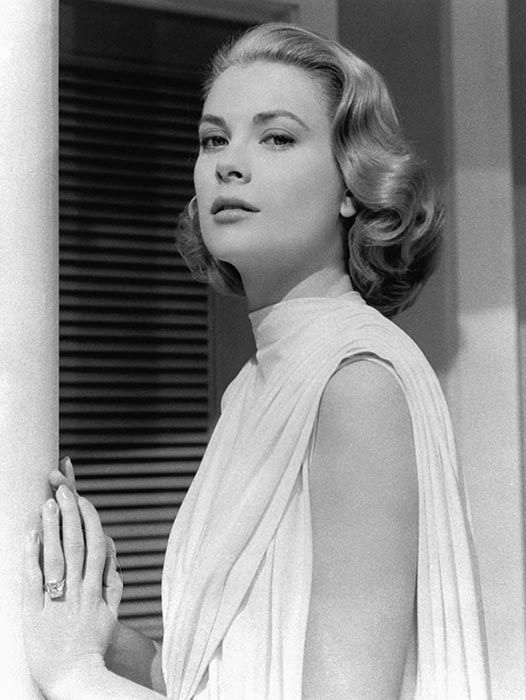 When Grace Kelly married Prince Rainier III, she wore a 10.47-carat emerald-cut diamond flanked by two baguettes from Cartier. The beautiful diamond ring reportedly cost around £3.1 million.
Elizabeth Taylor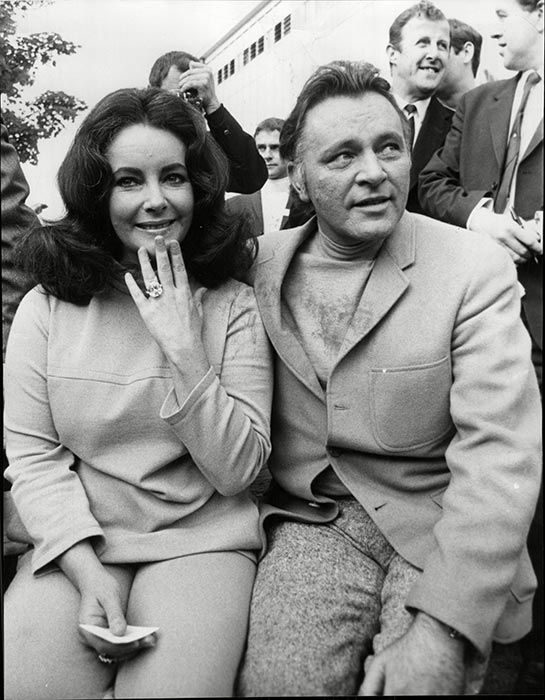 Elizabeth Taylor is known for her impressive jewellery collection, which she loved so much she even wrote a book about it. However, her most iconic – and expensive – engagement ring is the 33.19-carat Asscher cut diamond ring given to her by Richard Burton in 1968. The ring sold for $8.8 million (around £6.7 million) at Christie's in 2011, but is probably worth even more today.
Jacqueline Kennedy Onassis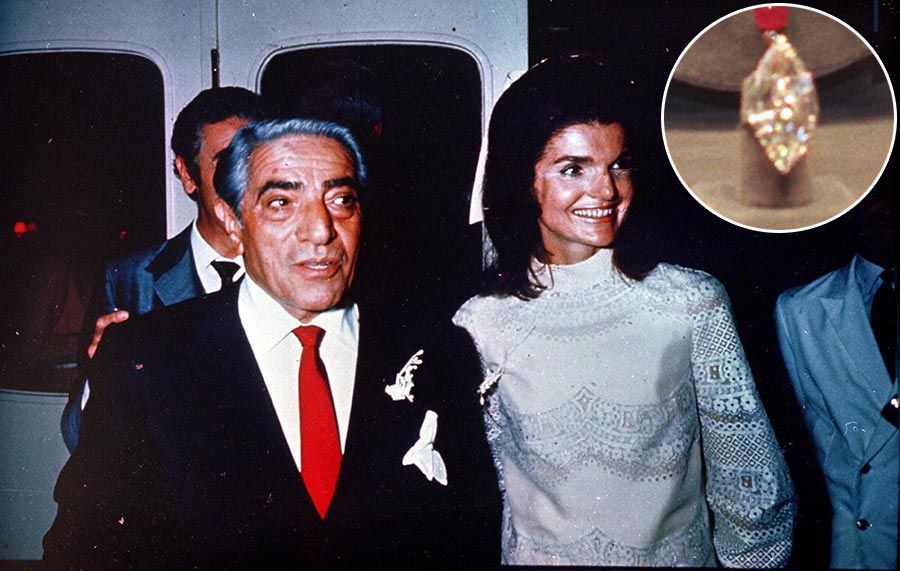 Another of the most expensive celebrity engagement rings of all time belonged to Jacqueline Kennedy, who was given a near-flawless 40.42-carat marquise-cut diamond ring by Aristotle Onassis in 1968. The billionaire bought the huge diamond from Harry Winston, but she only wore it two times before it was stored in a New York City bank vault until her death. The ring was sold at auction for £1.97 million in 1996.