Ahead of 2023's VMAs this Tuesday, September 12th, we can't help but look back and enjoy some truly memorable fashion moments from over the years.
Whether it's Beyoncé turning heads in a glittering gown or Madonna making a statement, there's too many incredible moments to choose from the red carpet.
Before we have more looks from this year to add to the list, take a trip down memory lane to revisit some of our past favorites.
Gwen Stefani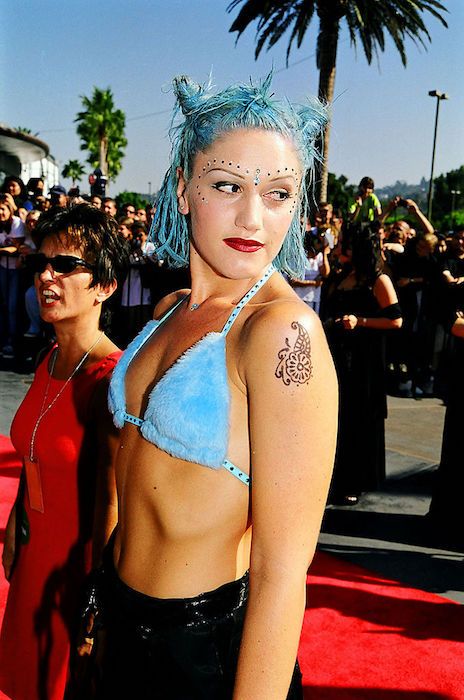 We'll kick things off with a classic. Gwen Stefani's 1998 VMAs look will always be referenced as the ultimate example of nineties alternative style – she was the edgy pop princess we all wanted to be. Pastel space buns, face jewels and a faux fur bikini? The nostalgia is real.
Cindy Crawford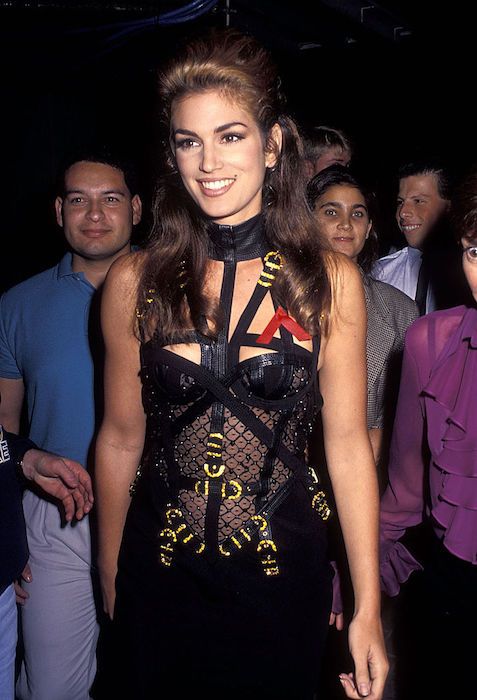 Cindy Crawford rocked this statement Versace number to the 1992 event – a look which was later mimicked by her model daughter Kaia Gerber at her 18th birthday party in 2019!
Jennifer Lopez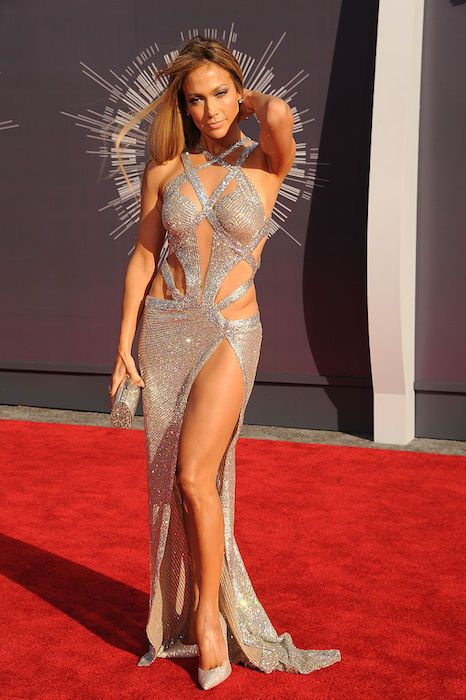 Flash forward to 2014, when Jennifer Lopez wowed us with one of her signature cut-out looks. We are not worthy.
Beyoncé & Blue Ivy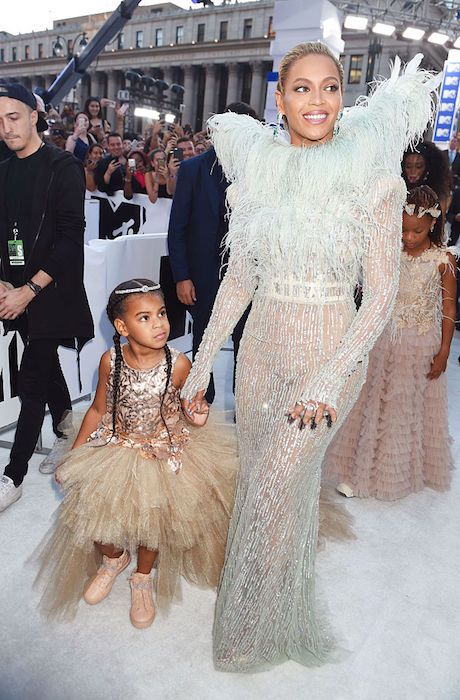 Remember when Beyoncé and daughter Blue Ivy stole the show at the 2016 awards?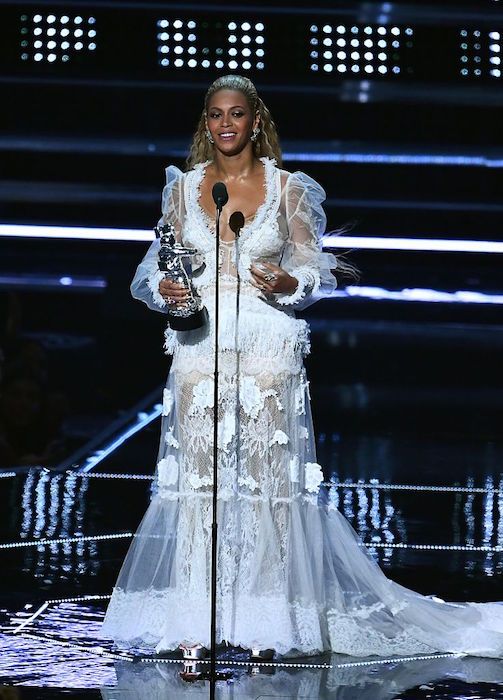 But we couldn't leave out the ethereal white gown the star wore to accept her award at the same event.
Madonna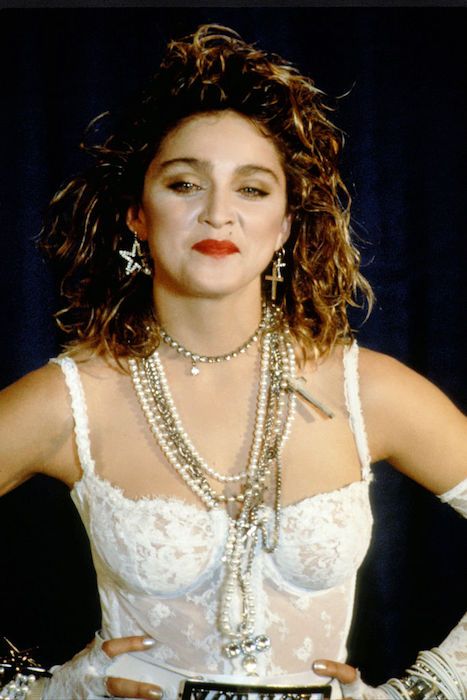 In 1984, Madonna performed in her iconic white lace bustier dress and pearl jewelery.
Gwyneth Paltrow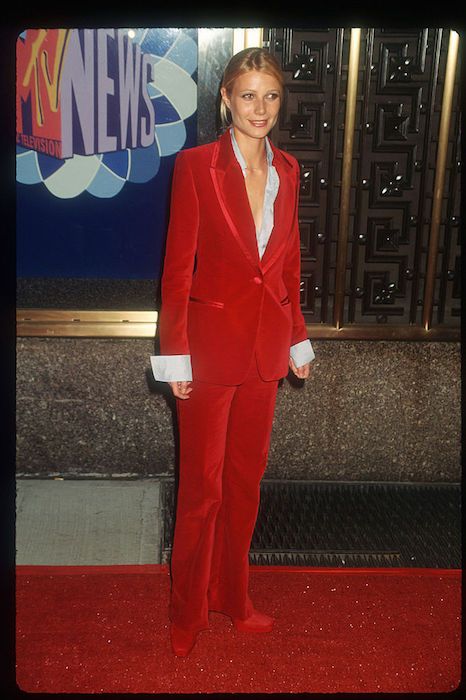 We love that Gwyneth Paltrow chose to stand out from the crowd in a trouser suit at the 1996 event.
Britney Spears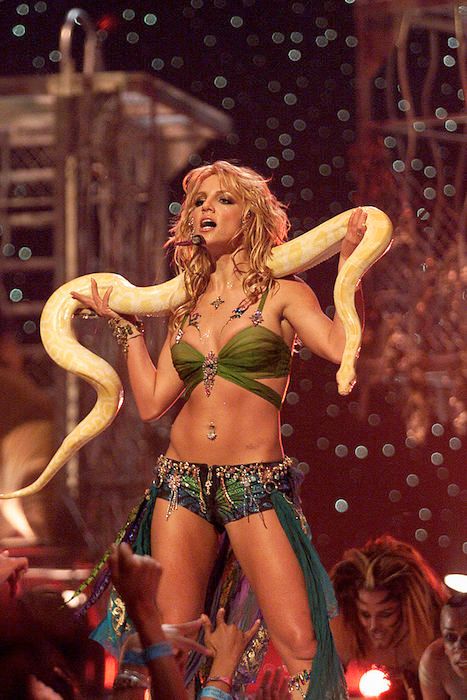 2001 Britney! "Alexa, play I'm a Slave 4 U"…
Spice Girls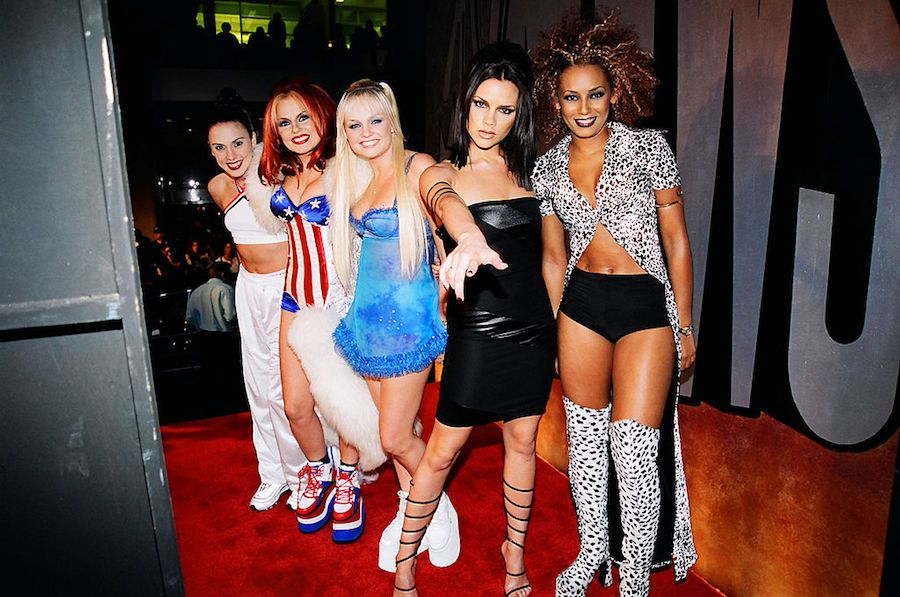 This walk down memory lane wouldn't be complete without a shot of the Spice Girls! We love everything about this 1997 throwback, from the platform trainers to Posh's iconic pointy pose.
Miley Cyrus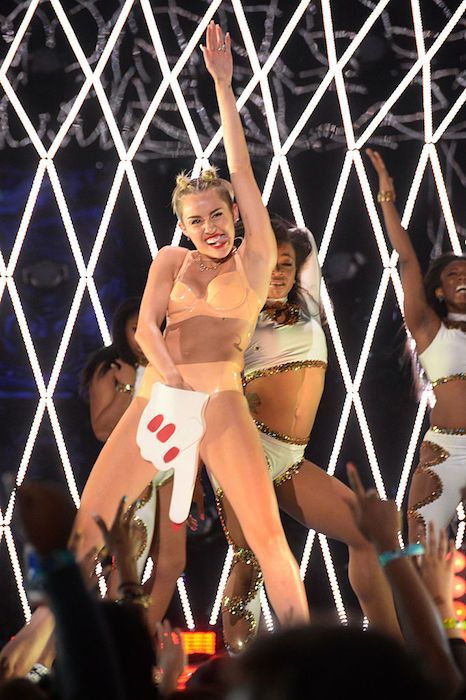 No one can rock a nude latex two piece like Miley Cyrus!
Lady Gaga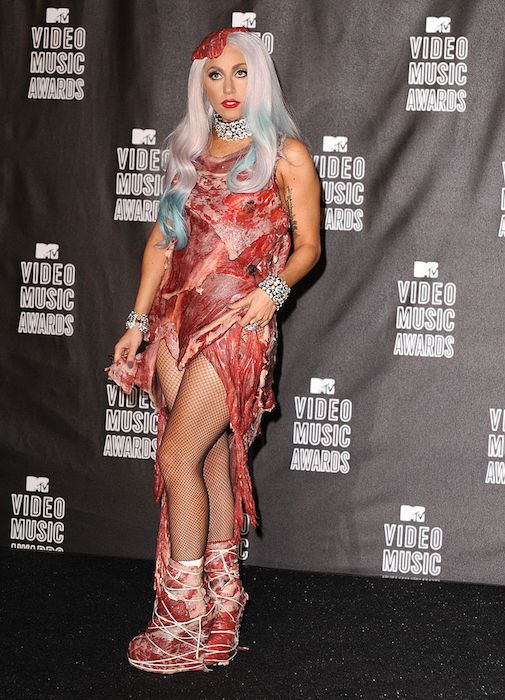 It wouldn't be a VMA Awards round up without Lady Gaga's infamous meat dress, which was made with pieces of raw beef. The singer later revealed it was a political statement against military discrimination of the LGBTQ+ community.
Janet Jackson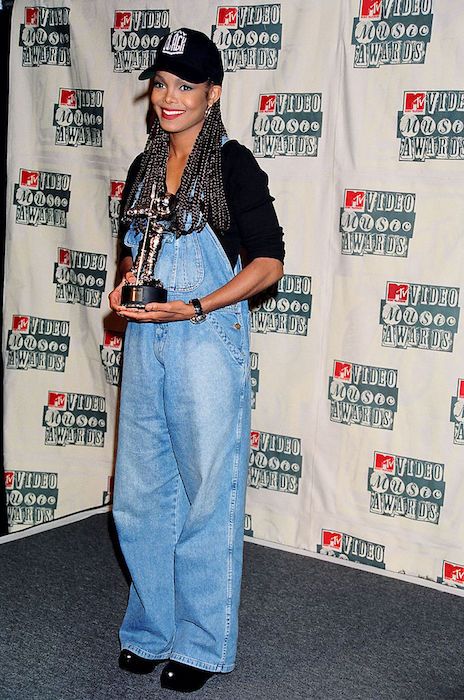 We love this gorgeous shot of Janet Jackson in 1994.
Lizzo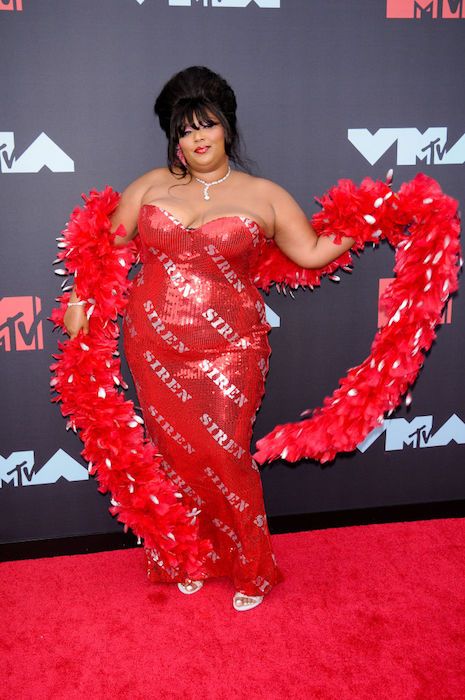 This statement gown from Lizzo was just the right amount of extra.