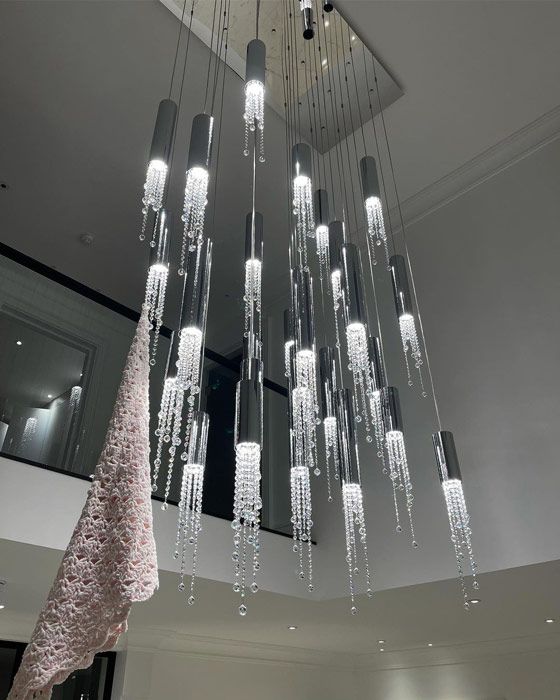 Paddy McGuinness and his wife Christine left behind their former £2.1million home to move into a stunning modern mansion in Cheshire in 2020. The Top Gear presenter and his wife have both shared photos inside the mammoth property, which offers plenty of space for their three children, Leo, Penelope, and Felicity. From marble bathrooms to plush velvet interiors, take a look at Paddy and Christine's property...
RELATED: Paddy McGuinness' former £2.1million family home is next-level luxury
Their luxurious home features double-height ceilings and a glass balcony. Paddy uploaded a fun Instagram post, jokingly warning his followers not to have children after one of them managed to get a blanket stuck on one of their fancy pendant lights hanging from the ceiling.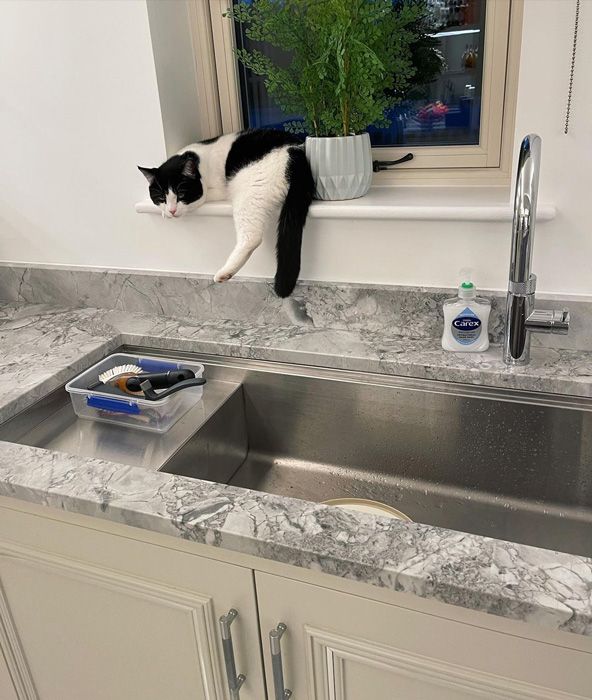 The I Can See Your Voice host shared a cute photo of his cat sleeping in the kitchen, which features cream cabinets and grey and white marble work surfaces.
WATCH: Paddy McGuinness' wife Christine shares tour inside ultra-modern home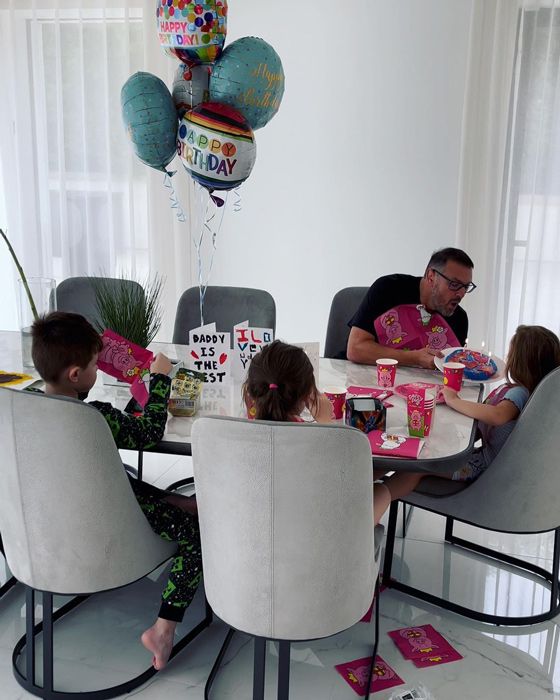 The dining room has a white table with grey velvet chairs where the family sat to celebrate Paddy's birthday. White walls, large windows and white marbled floors offer a very light and spacious feel.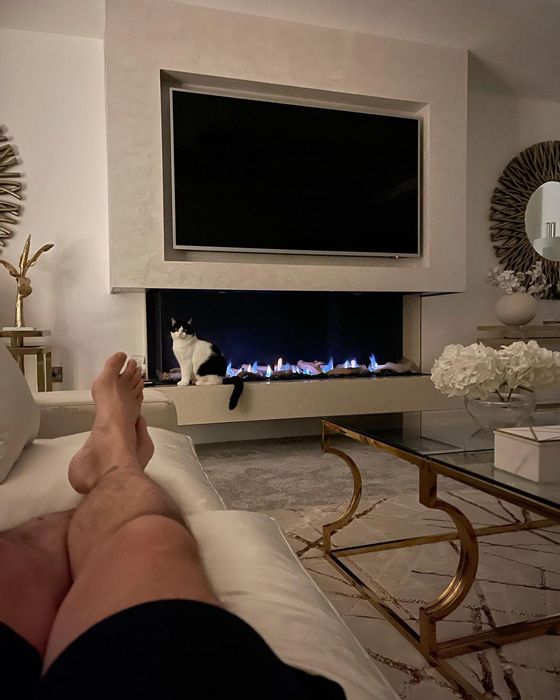 As Paddy relaxed in the ultra-modern living room, he shared a look at their cream velvet corner sofa and statement electric fire positioned underneath the TV. The room is finished with grey carpets topped with a cream rug and glass coffee table, which has gold legs that tie in with the sunburst mirrors.
LOOK: Celebrities' unreal living rooms REVEALED: Drew Barrymore, Amanda Holden, more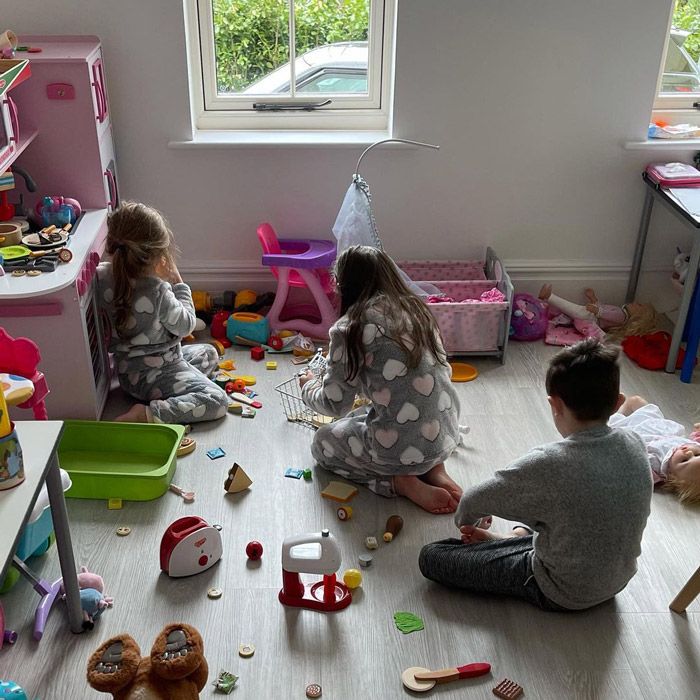 Paddy and Christine's children have their own playroom, complete with grey wood-effect floors and white walls. It is packed full of toys including a mini pink oven, twin cots and a desk.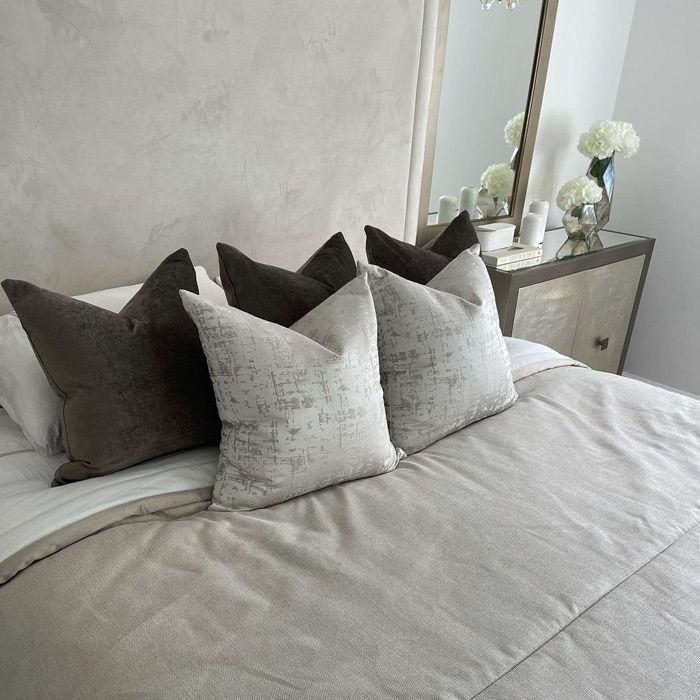 Showing off his chic bedroom decorated with neutral tones, Paddy wrote: "I've become that pillow guy. Please help, I can't stop puffing and fluffing!!!" Mirrors sit above the glass side tables, while the bed has a large cream headboard and grey cushions.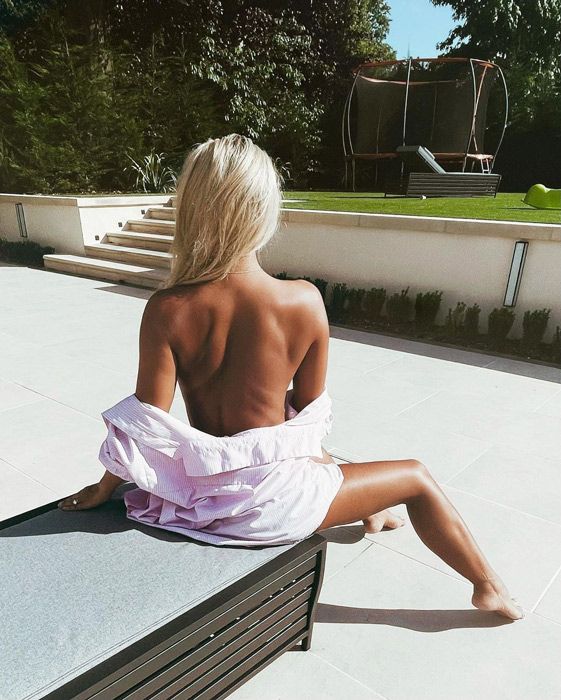 The garden has a large patio area with stairs leading up to the lawn. Loungers offer a place for Paddy and Christine to relax while their children can play on the trampoline.
PHOTOS: 22 epic celebrity gardens: From Elizabeth Hurley to Kylie Jenner