The Prince and Princess of Wales's children will be among the thousands of children preparing to go back to school over the coming week.
The family marked a big milestone last year as Prince George, Princess Charlotte and Prince Louis started at their new school, Lambrook, after moving to Adelaide Cottage in Windsor. 
It also coincided with Louis first ever day at school, and the youngster was accompanied by his parents and elder siblings. Take a look in the clip below...
As students return to their classrooms up and down the country, HELLO! takes a look at the most adorable photos of young royals on their first day at school.  
Prince Louis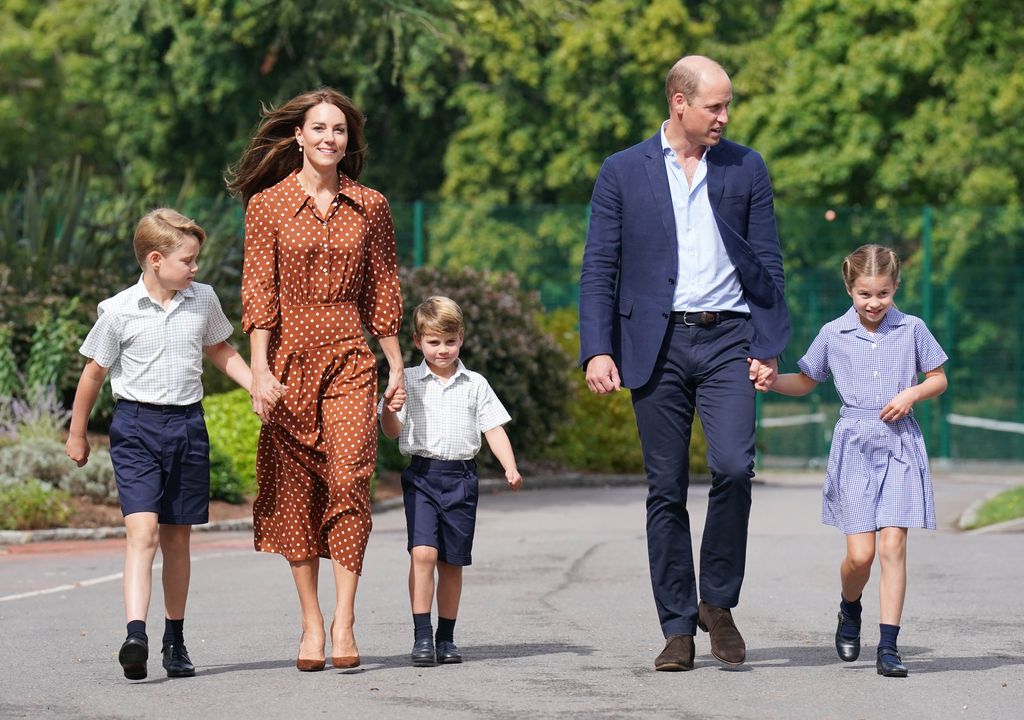 The youngest of the Wales children walked happily alongside his mum Kate as he arrived for his first day in his reception class at Lambrook in September.
Princess Charlotte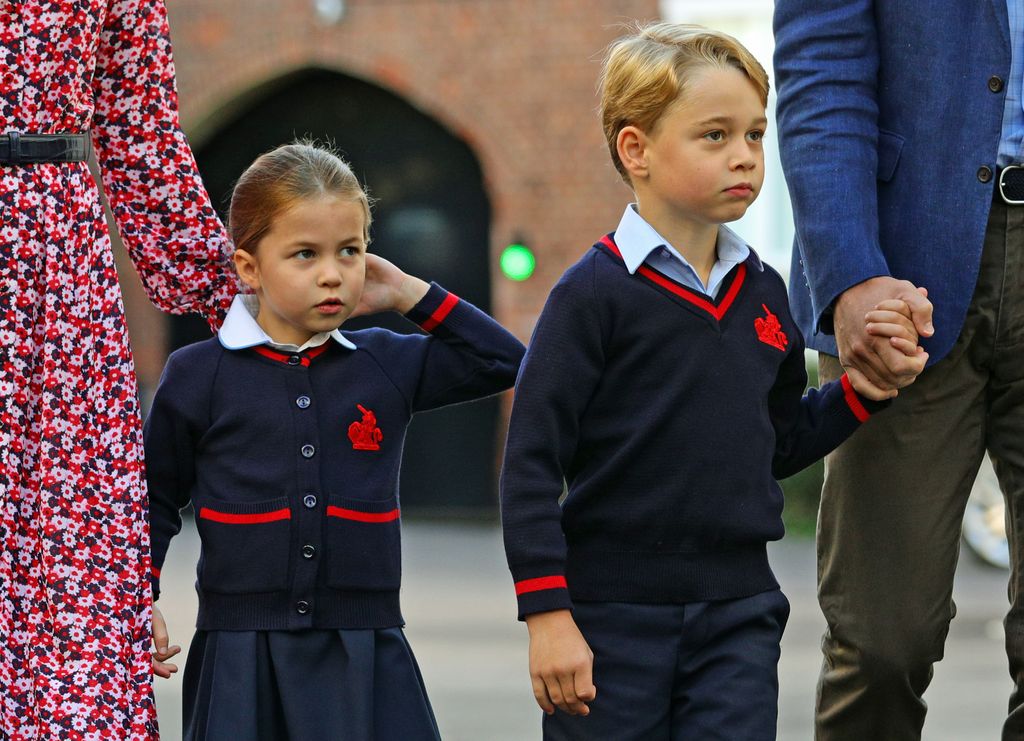 Prince William and Kate were there to drop Princess Charlotte off for her first day at school in September 2019.
The then four-year-old joined her big brother George at the then £6,305-a-term school and was shown the way to her new Reception class. Prince William told Helen Haslem, head of the lower school, that his daughter was "very excited" about her first day at school.
Prince George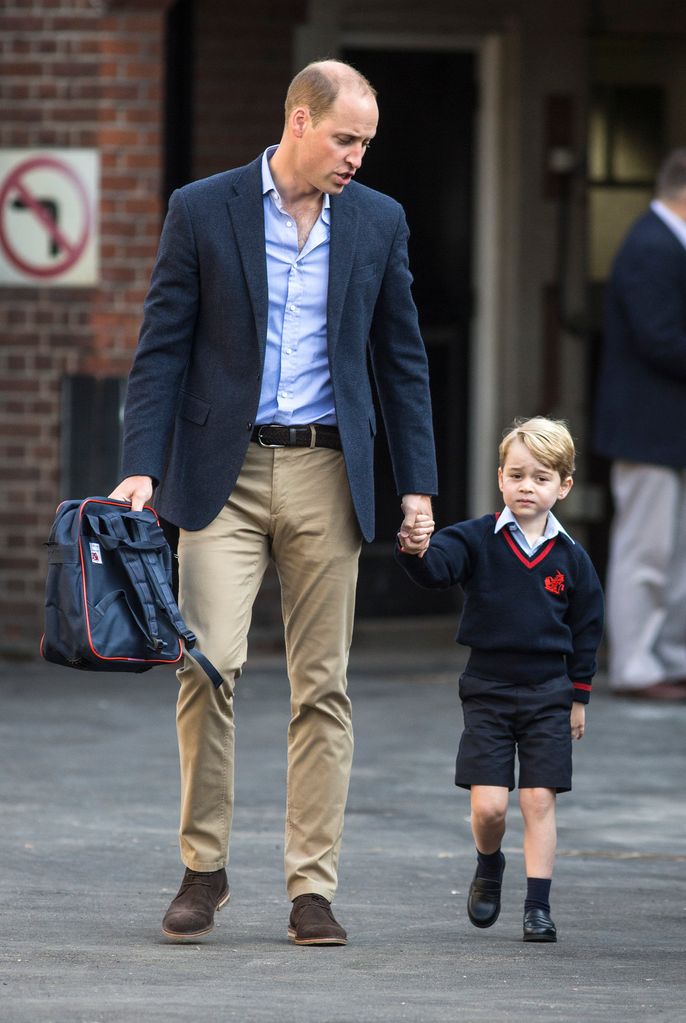 A nervous-looking George was dropped off at the school gates by his father William when he started at Thomas's in September 2017. 
Sadly, Kate had to miss her son's first day as she was suffering from severe morning sickness when pregnant with her youngest child Prince Louis at the time. George previously attended Westacre Montessori near his family's home in Norfolk.
Prince William and Prince Harry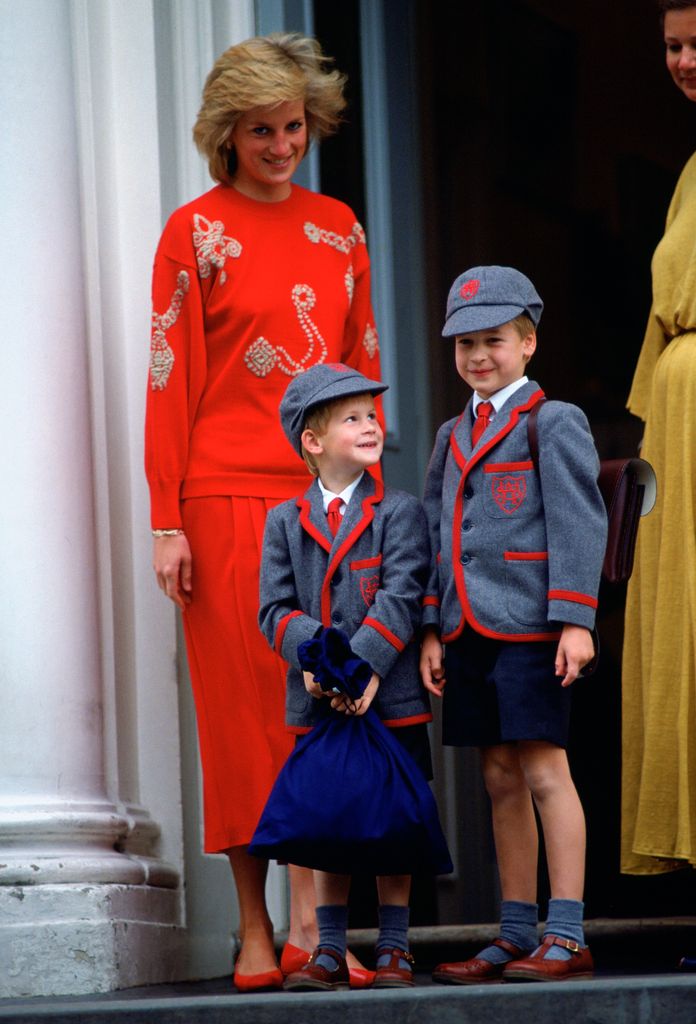 The royal brothers scored an A+ for making a very memorable entrance at Wetherby School in 1989 in London. 
Harry, who was about to turn five, was starting his first day of school, while big brother William helped show him the ropes. 
The siblings looked adorable in matching shorts, blazers, caps and long socks. While William carried a backpack, Harry was kitted out with a soft cloth bag.
Princess Beatrice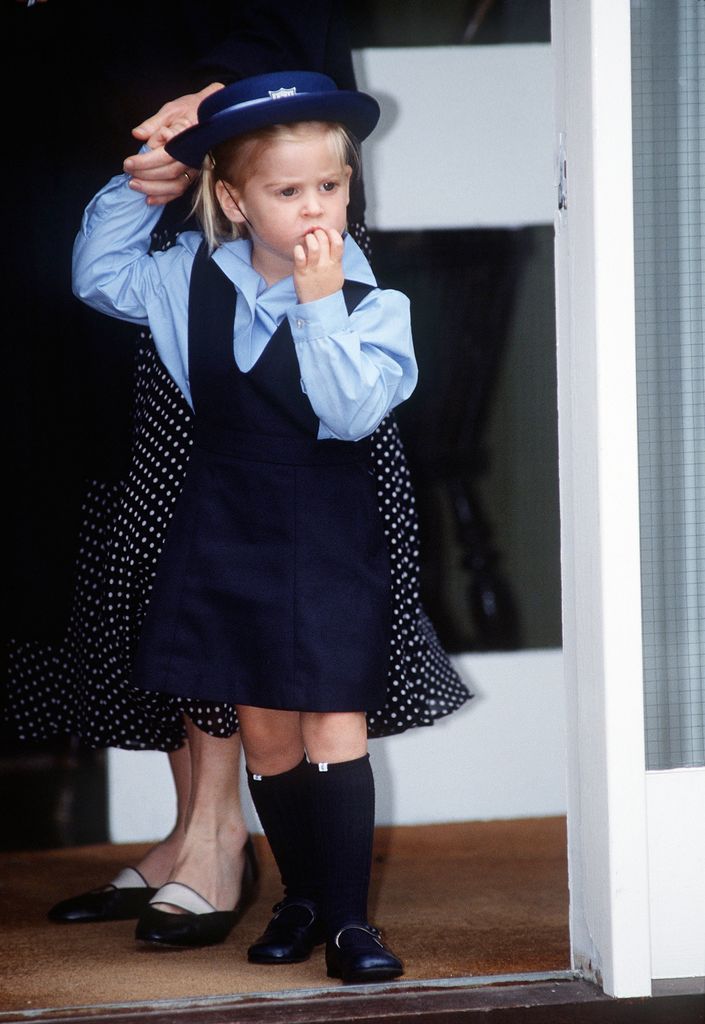 Prince Andrew and Sarah Ferguson's elder daughter Princess Beatrice is seen arriving for lessons at Upton House Nursery School in Windsor in 1991.
Princess Eugenie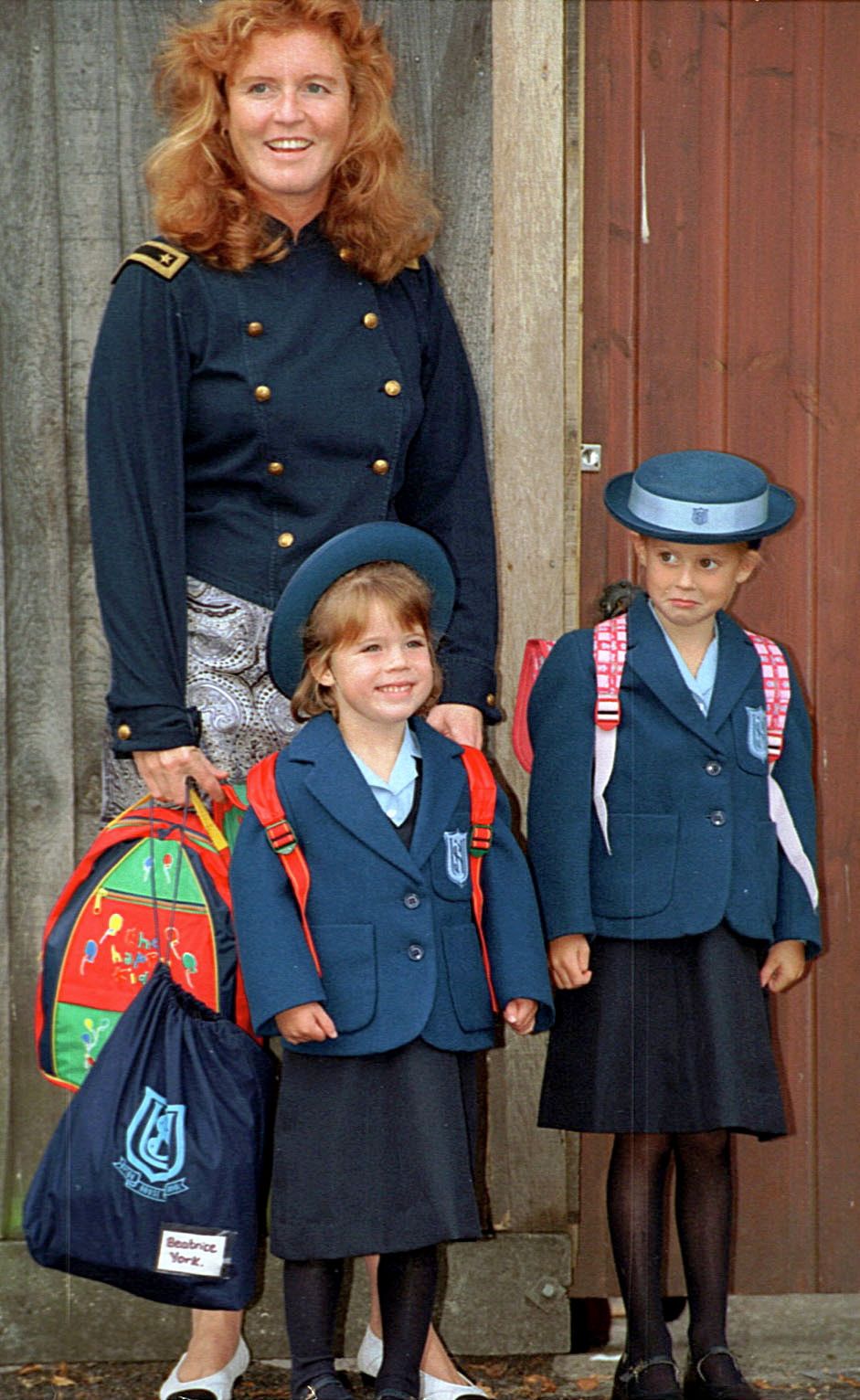 While Princess Beatrice looked a little unsure, her sister Princess Eugenie was all smiles and eager to start her lessons on her first day in 1994. 
The royals' mum Sarah Ferguson took charge of the school bags, one of which had a 'Beatrice York' label printed on the front.
Princess Leonor and Infanta Sofia of Spain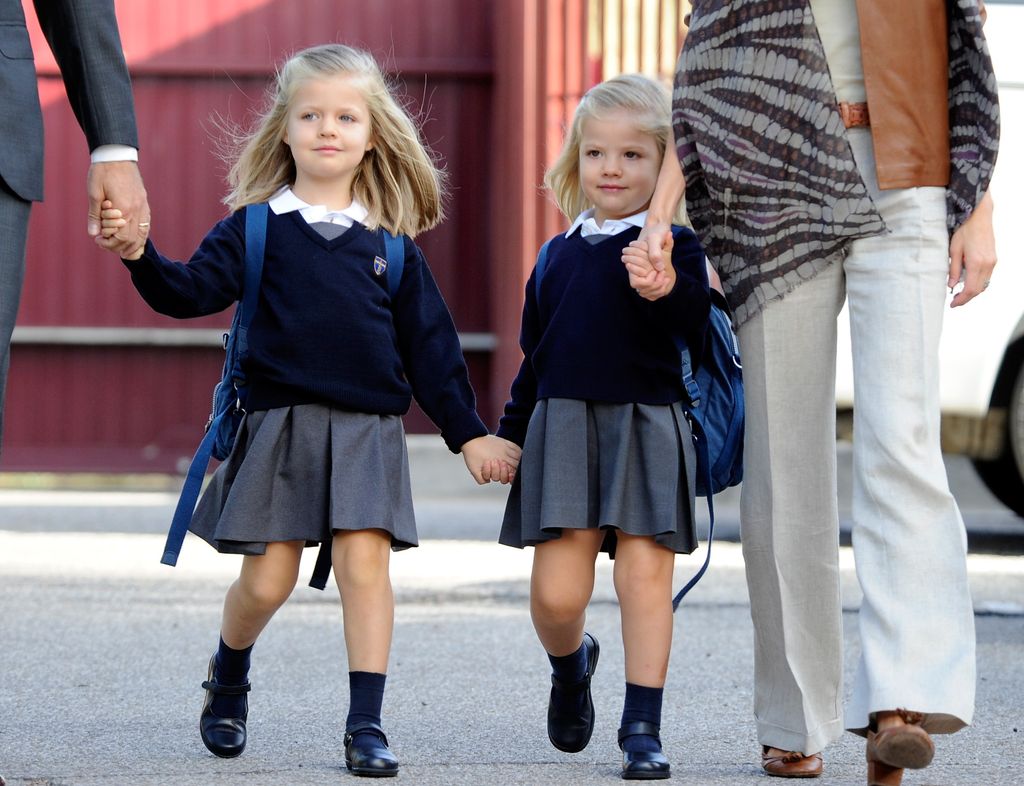 King Felipe and Queen Letizia's daughters were like two peas in a pod as they arrived at Colegio Santa María de los Rosales in 2010. 
The royal sisters, who are only one year apart, sweetly held each other's hand as they started their first day at 'big school'.
And now Sofia has just begun her first term at UWC Atlantic College in Wales, while Leonor is at military school! 
Princess Estelle of Sweden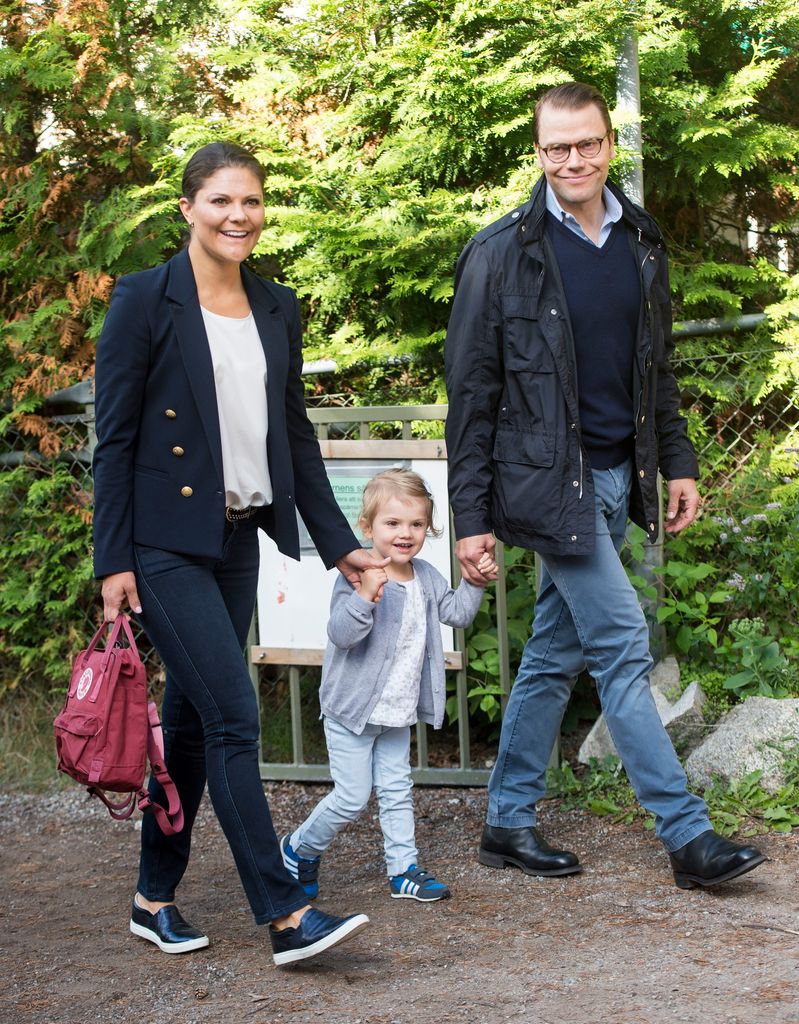 Princess Estelle, a future queen of Sweden, was her cheery self as she attended a photocall with her parents Crown Princess Victoria and Prince Daniel on her first day of pre-school in August 2014. 
Estelle was adorable with her hair pinned back, and a big broad smile on her face.
Princess Ingrid Alexandra of Norway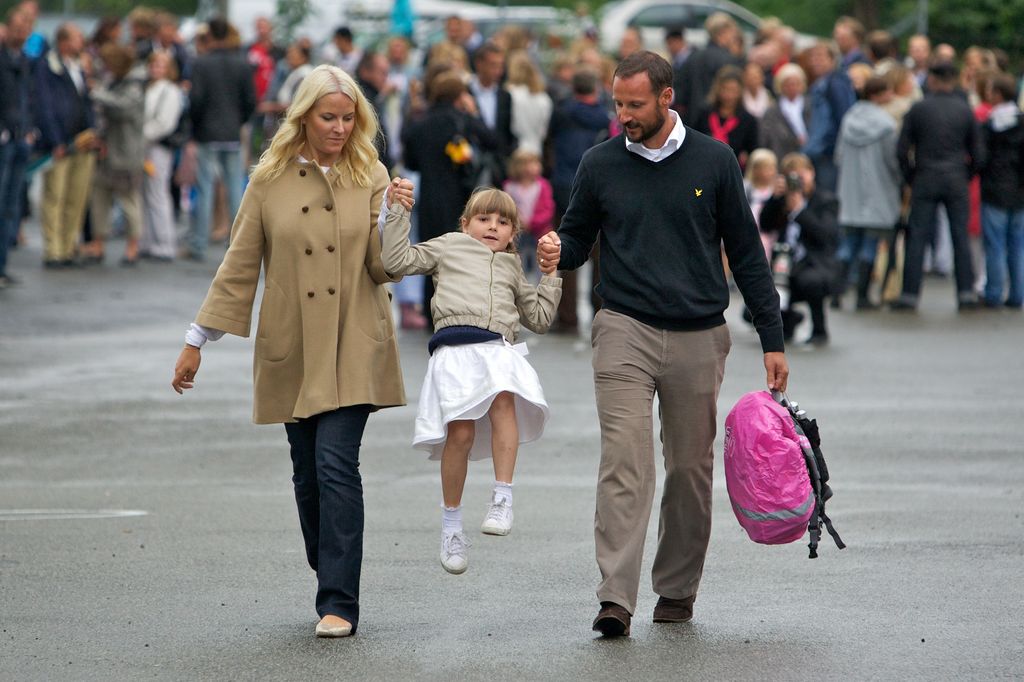 Crown Princess Mette-Marit and Crown Prince Haakon's daughter Princess Ingrid Alexandra skipped her way into her first day of classes at Janslokka Skole in August 2010.
Princess Catharina-Amalia of The Netherlands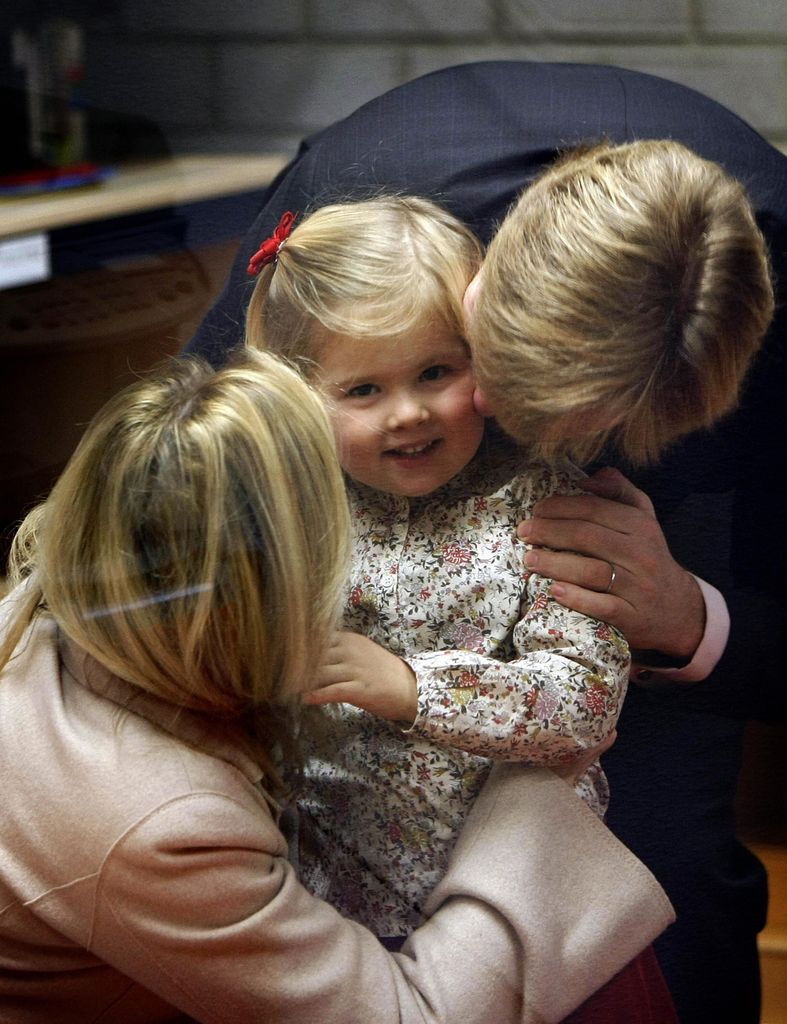 And back in 2007, Queen Maxima and King Willem-Alexander's firstborn, Princess Catharina Amalia, showed no signs of nerves as she started her first day of school. 
The little girl gave her mum a huge hug before saying goodbye.
The future Dutch queen is now studying for a BSc degree in Politics, Psychology, Law and Economics at the University of Amsterdam. 
Princess Elisabeth and Prince Gabriel of Belgium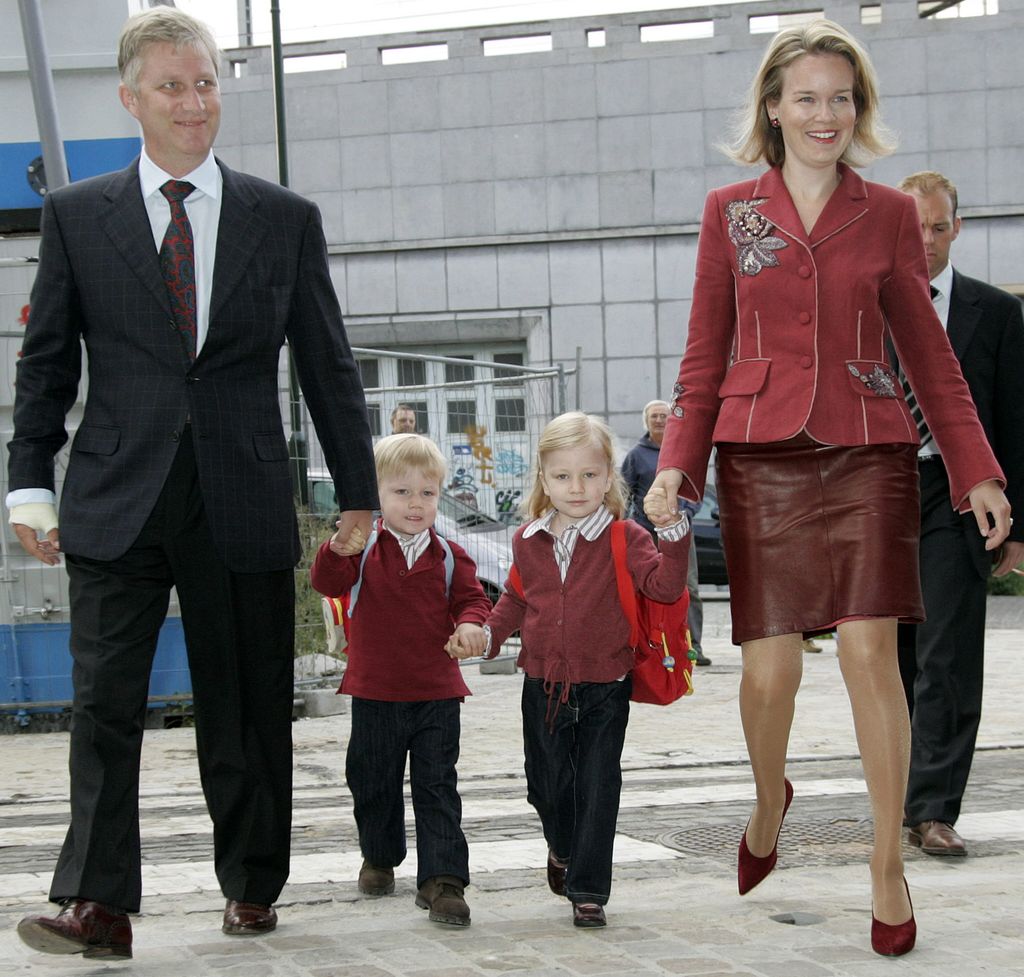 Prince Gabriel and Princess Elisabeth couldn't have looked any cuter as they arrived at school with their parents King Philippe and Queen Mathilde in 2006.
Prince Christian of Denmark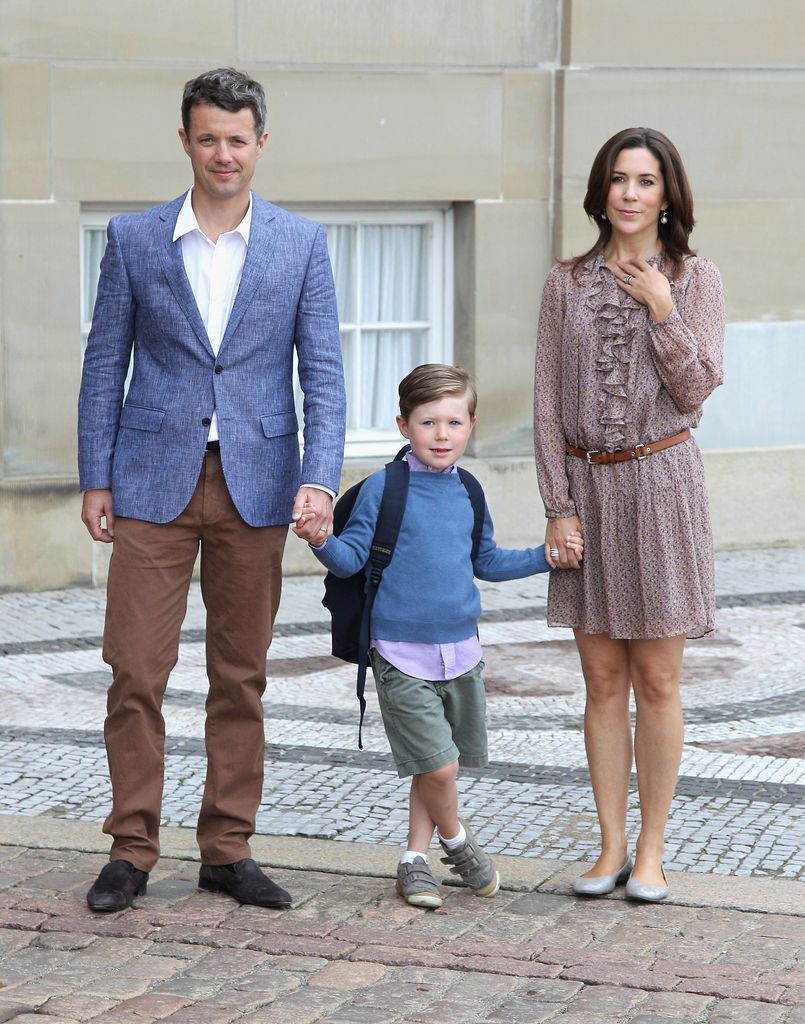 Future Danish king Prince Christian was full of enthusiasm as Crown Prince Frederik and Crown Princess Mary as he left for his first day at Tranegard School. 
The prince will turn 18 on 15 Ocrober 2023.