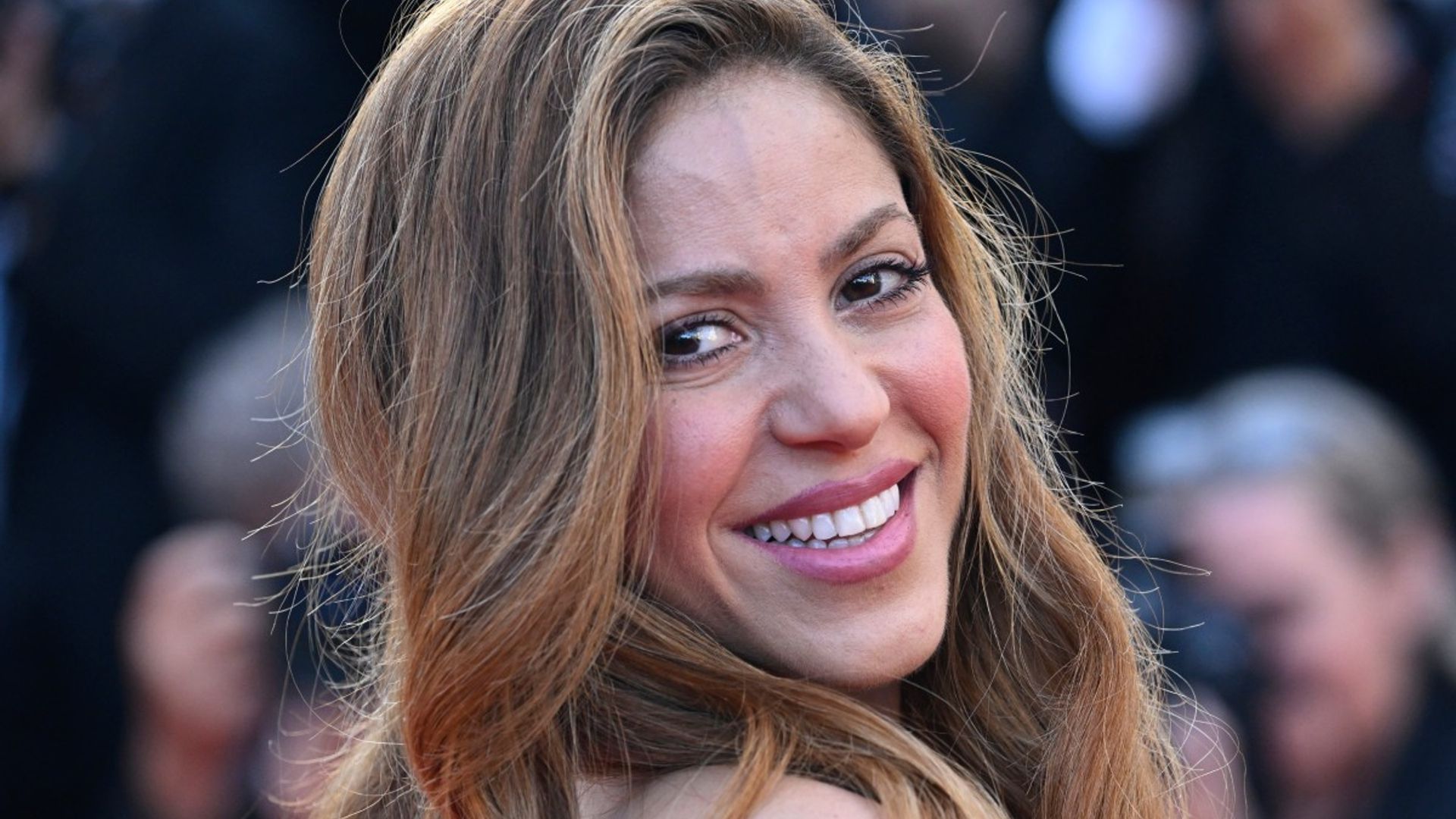 Shakira shares rare picture of son after reaching custody agreement
Shakira is mom to two boys
Shakira has shared a rare picture of her son after reaching a custody agreement with her children's father, soccer player Gerard Pique. The singer posted a picture of herself kissing nine-year-old Milan, who held his trophy in his hands. 
MORE: Shakira's latest look is so unexpected amid slew of cryptic messages 
"Congratulations to Milan and their team for this great tournament. All mommies are so proud of you for your perseverance and dedication! Bravo runners-up of the Catalonia Under10 Cup!" Shakira captioned the post.
WATCH: Shakira has fans in tears with emotional hospital video
Fans were quick to share their love and send best wishes to Milan, who rocked a blue jersey and red baseball cap. His team had played in the finals of the Catalonia Under10 Cup but sadly lost.
The match came 10 days after Shakira and Gerard, who were together for eleven years and are also parents to son Sasha, reached a custody agreement regarding their two children, and opened up about their decision.
MORE: Shakira teases new music about her break-up from Gerard Piqué
In a joint statement, the former couple stated: "We have signed a custody agreementr. Our sole objective is to provide our children with the utmost security and protection and hope that they can continue with their lives in a safe and calm environment," adding: "We appreciate that their privacy will be respected."
Since then, multiple outlets have reported that the two boys will be moving from their father's home city of Barcelona, where the two were born, to Miami, where Shakira's extended family resides.
Shakira shared this sweet snap
The mom-of-two recently detailed that going through all her latest hardships isn't made easier when it all happens in the spotlight, and revealed: "I have paparazzi camping outside, in front of my house, 24/7. You know, we can't take a walk in the park like a regular family or go have an ice cream or do any activity without paparazzi following us."
Speaking to Elle Magazine, she added: "I've tried to conceal the situation in front of my kids. I try to do it and to protect them, because that's my number one mission in life. But then they hear things in school from their friends or they come across some disagreeable, unpleasant news online, and it just affects them, you know?"
Read more HELLO! US stories here
Like this story? Sign up to our newsletter to get other stories like this delivered straight to your inbox