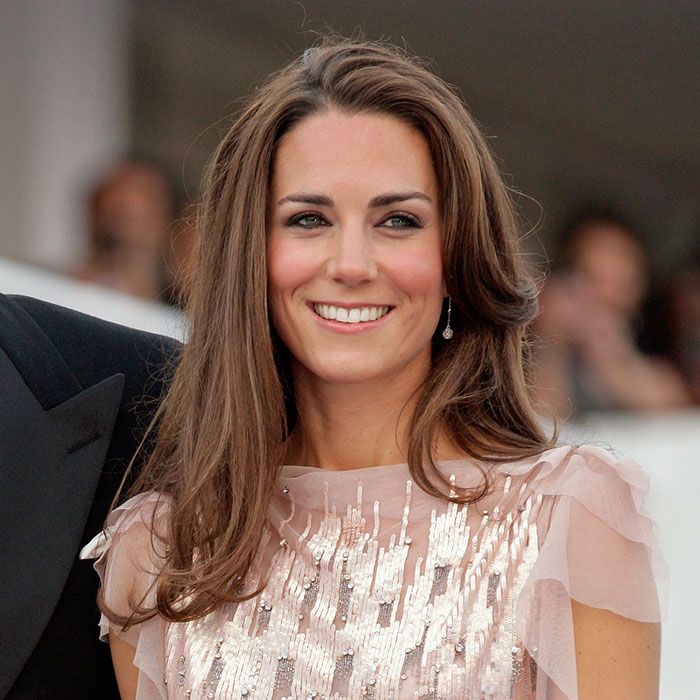 Whether you've got a hot date coming up or are fully embracing the concept of #galentines, we don't blame you for wanting to really amp up your hair look this Valentine's Day. If you've already chosen your outfit, you need to decide what look will really make the most of your features, so why not delve through the royal archives to get inspiration for your hairstyle? Whether it's recreating the Kate blowdry or Meghan's chic buns, there will definitely be a 'do for you. Now, all you need to decide is your lipstick….
SEE PICS: 8 royals wearing devilishly red lipstick
The perfect blow-dry
How many of us have taken in a photo of the Duchess of Cambridge's hair in to the hair salon in the hope of receiving the most flawless blow-dry in return? The Duchess always turns heads when she has her classic blow-dry - and your Valentine's date will be no different. Why not treat yourself to a trip to the hairdressers to really nail it? It doesn't even matter if you don't have a date - it's the perfect excuse for a night out with the girls, anyway.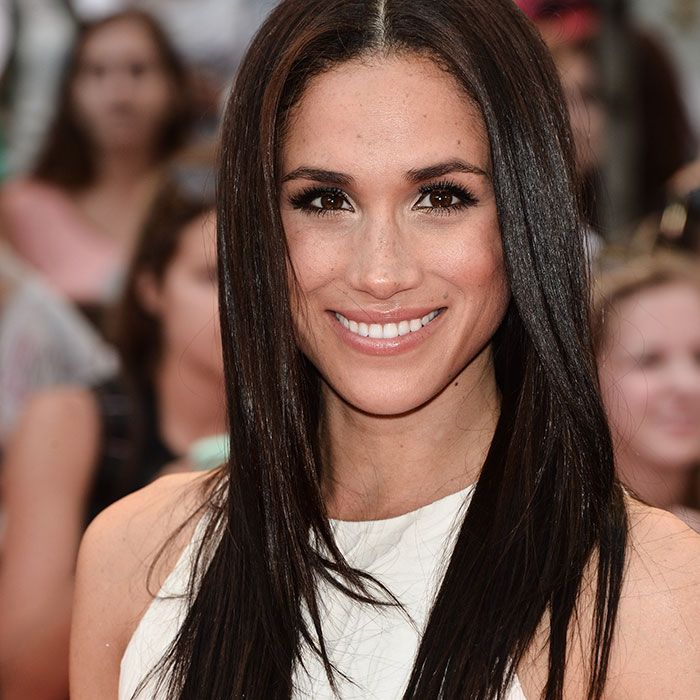 Poker straight
Sometimes, less is more. Of course, not in the case of diamonds on tiara - but keeping your hair simple, sleek, and straight likeDuchess Meghan's can allow your makeup or outfit to do the talking. Plus, instead of keeping your style firmly in place with hairspray, it gives your hair freedom to be extra swishy. Because is there anything sassier than a hair flick?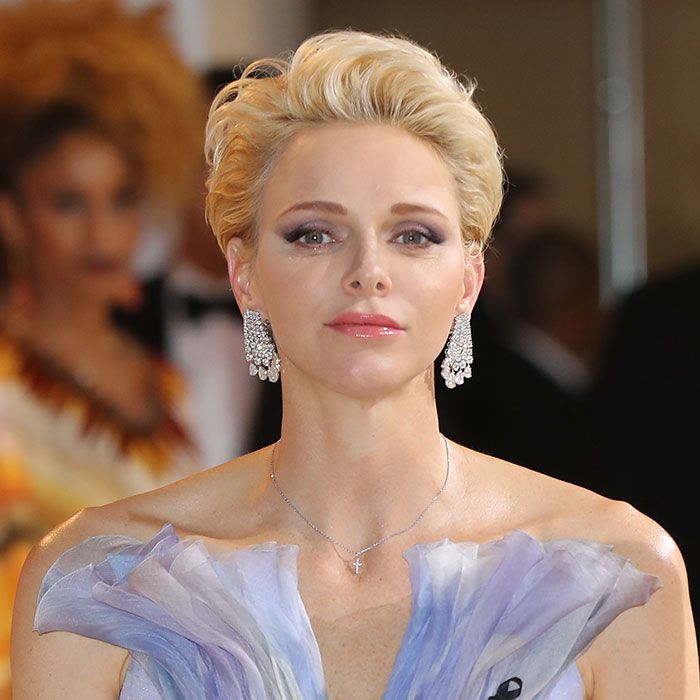 Queen of the crops
Princess Charlene of Monaco's super chic tousled crop is perfect if you're wearing a bardot (it's Meghan Markle's favourite shape, after all!) or strapless neckline. If you have shorter hair, adding some body away from your face is ultra-flattering - and you can sweep some highlighter over your collarbones for a super-seductive look.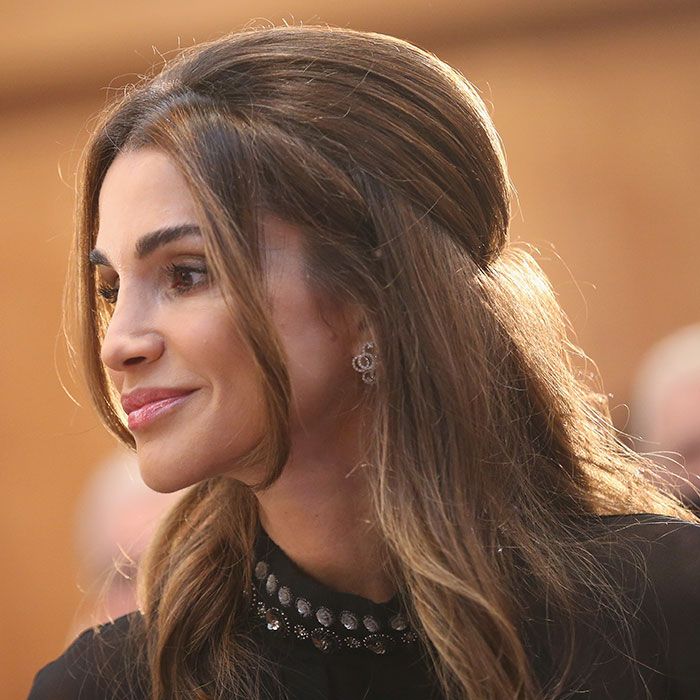 Half up-do
There's something beautifully whimsical about a half-up, half-down 'do, almost like you've stepped out of a period drama. Queen Rania perfectly nails the look with a little bit of lift at the crown, some simple waves, and a slight fringe to soften the look. Channel your inner Elizabeth Bennett by doing the same - and we promise your Mr Darcy will swoon.
PHOTOS: Royal party hair ideas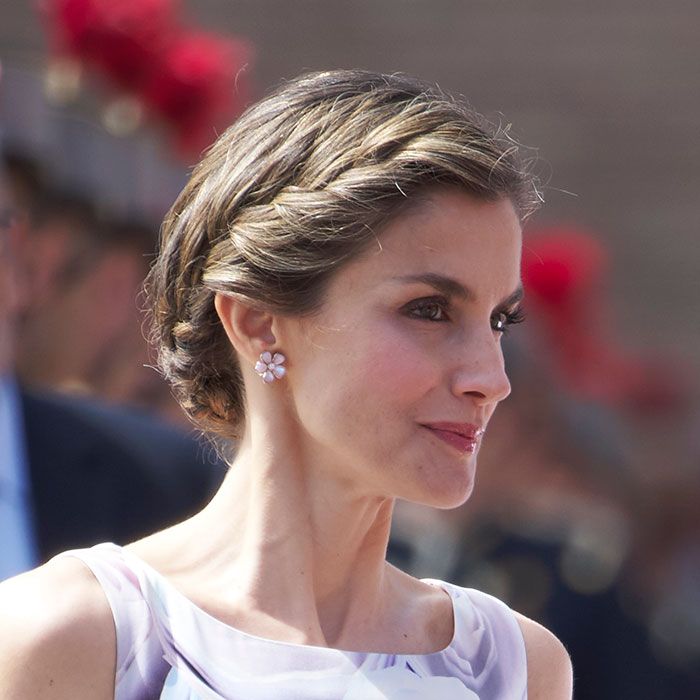 Plaits a wrap
Are you heading somewhere fancy? Lucky you! Pull out all the stops and recreate Queen Letizia's stunning plaited up-do by french plaiting from the root and twist the rest of the hair into a bun. Even better, it'll leave your hair in soft waves the next day - perfect for a weekend away.
NEWS: See which royal went makeup-free for this very important day out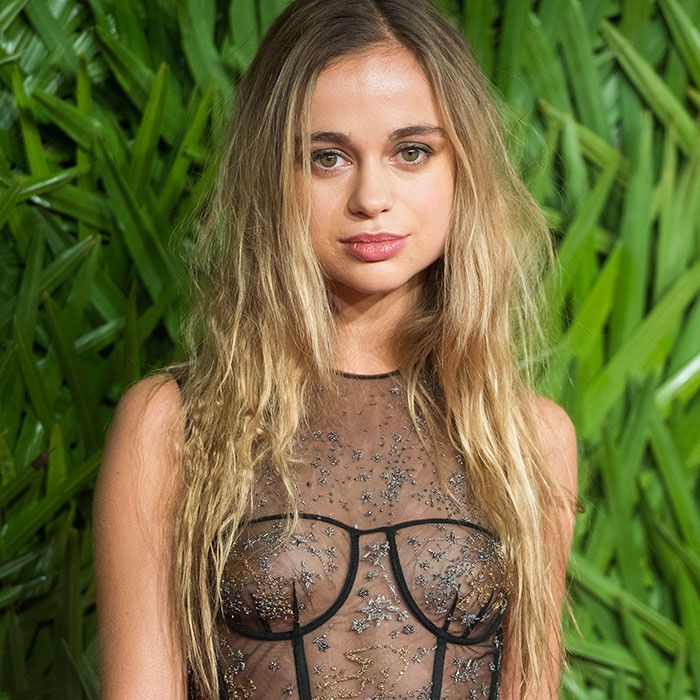 'I woke up like this'
There's something ultra seductive about the "too busy to brush your hair" low-maintenance vibe, don'tcha think? Especially when teamed with heaps of smudged eyeliner and a sexy outfit - which Lady Amelia Windsor rocks perfectly. Great for last minute dates…
TREND REPORT: Members of the royal family looking chic in Coral (aka Pantone's Colour of the year for 2019)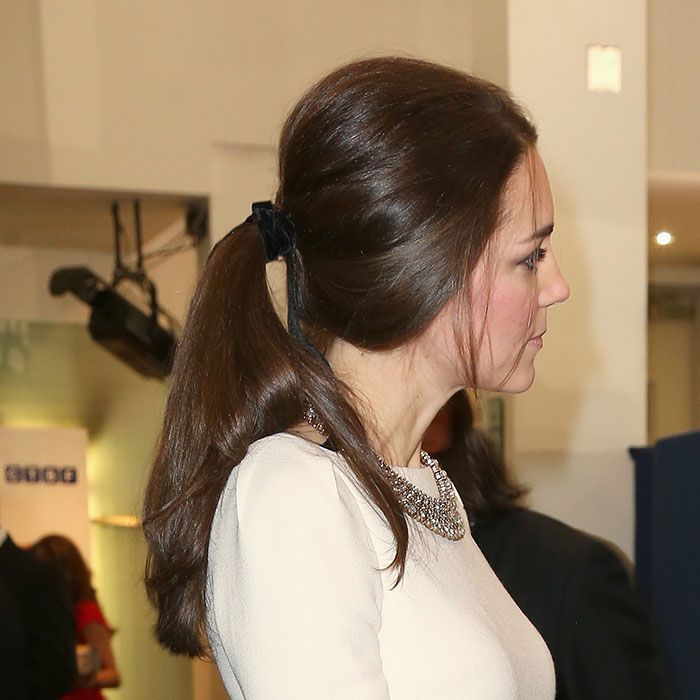 Cupid's bow
Elaborate updos are perfect for those extra-special dates where you want to prove you put in the effort. But casual ponytails are a low-maintenance way to look ultra chic -  just tease your hair at the root to make it look slightly less like you've just left netball practise, and add a cute bow like Kate Middleton for a flirty twist. Perfect for daytime dates -  and remember, when you take it out, you'll have that messy volume look. If the day turns into night…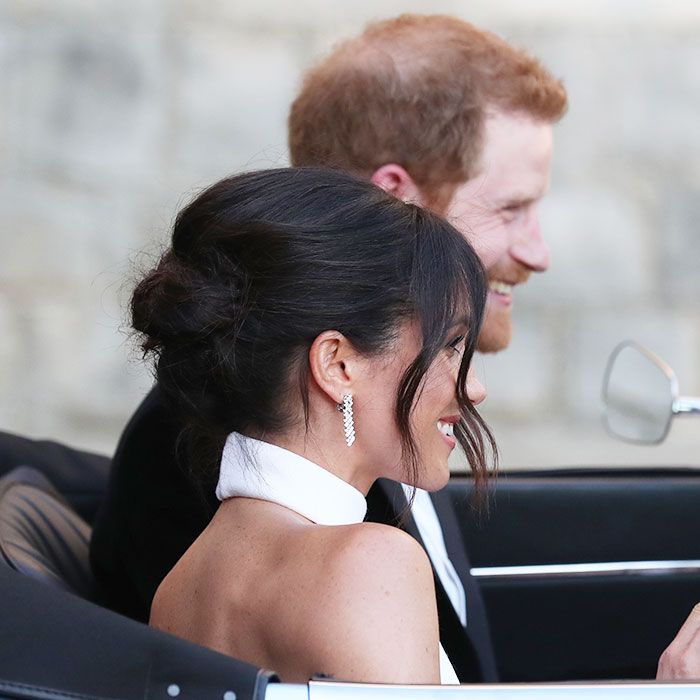 The modern up-do
At the royal wedding, even after Meghan had taken off her tiara, she still looked every inch a princess. Why? Because her super glossy hair scooped at the back of her head with perfect face-framing strands looked so effortless, it could only have been done by a royal hairdresser. Ok, it might also have something to do with the gigantic ring and diamond earrings. Wear those too, to be on the safe side.
GET THE GOSS: Meghan's royal wedding hair and makeup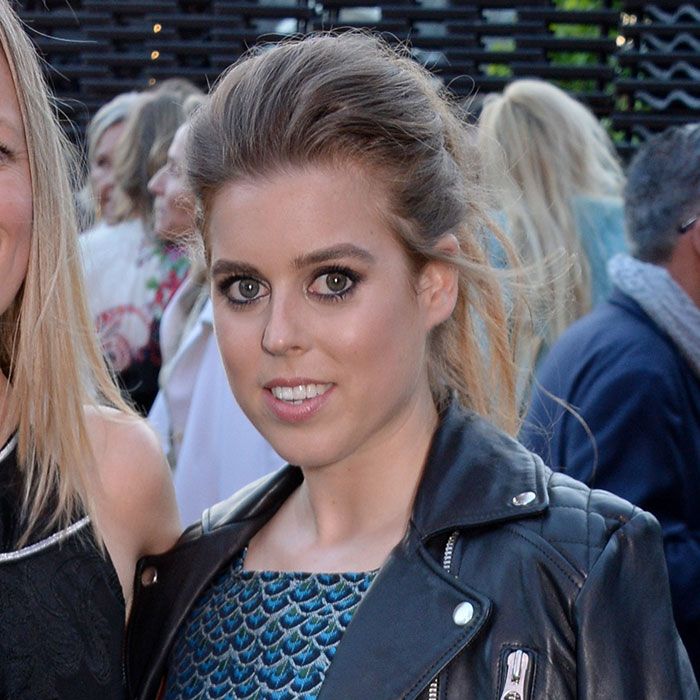 Grungy pony
Ponytails are so versatile - they can be smart and sleek or a little more vampy, and Princess Beatrice's pumped up pony gives her serious 'cool girl' vibes. Just do plenty of backcombing, scoop it back, and make sure you wear something leather. In fact, just join the T-birds while you're at it.
WOW: See Princess Beatrice's most stunning date night outfits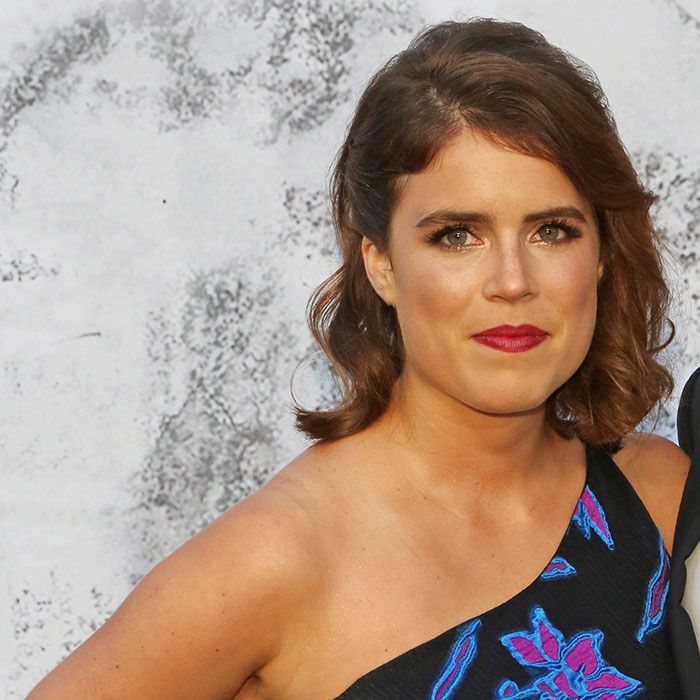 One-sided pin
Side fringes are wonderful for framing your face and Princess Eugenie definitely knows how to work it as she's subtly pinned back just one side of her curls. Great if you're planning to get photos together as you can truly accentuate your 'best side' (we ALL have them!).
WOW: The bargain price of Princess Eugenie's wedding hair stylist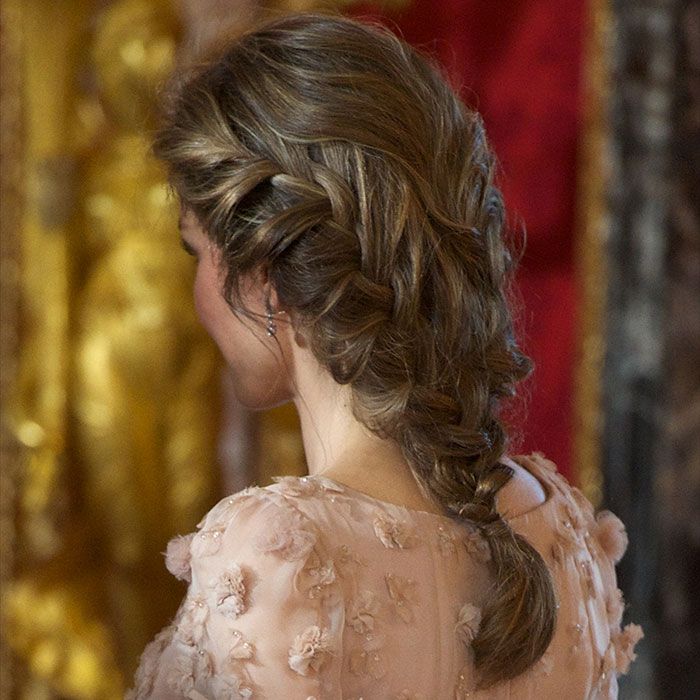 A true princess
Feel like the princess you really are (and deserve to be treated as) with Queen Letizia's breathtaking braid. Doesn't it just look like it's stepped out of a Disney film? You may need to grab a friend to help loosely french plait it to the bottom and secure with a clear elastic (perhaps you can do hers too?) - but the payoff is a seriously romantic 'do.
SPOTTED: One of Meghan's favourite hairstyles at Couture Fashion Week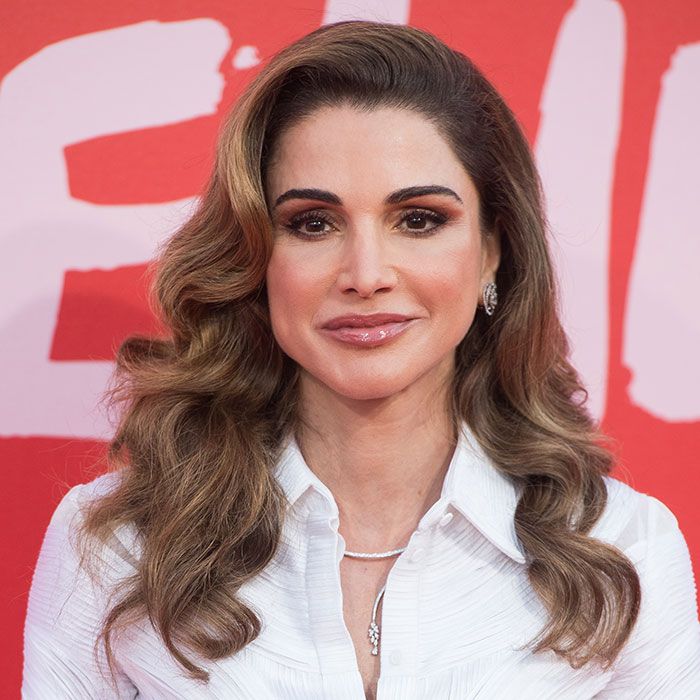 Soft waves
Predictable? Ok, maybe. But beautiful? One million percent. Queen Rania's sideswept fringe and face-framing waves looks simply stunning with heavy eye makeup and a slick of lipgloss. Recreate the look with a large curling iron, but try and keep away from extra-firm hairspray - you want your curls to have some movement.
LOVE! Meghan's most stylish hairstyles since joining the royal family