There are several reasons why August is one of the most joyful months to be in London. Notting Hill Carnival returns in all its colourful glory, while the bank holiday poses the perfect opportunity for al fresco dining, picnics in one of the capital's many gloriously green parks and endless family fun. 
From the best new hangouts to delicious foodie spots, the ultimate places to picnic and where to indulge in London's luxuries, we've found it all. If you're scrambling to arrange plans before the blissful weather disappears, our guide of the best things to do in August is the perfect way to make the most of glorious London this summer. 
Here's what HELLO! recommends this month… 
Best restaurants to visit in London in August 
London's unrivalled food scene serves up some of the most delicious cuisines, eclectic eateries and noteworthy restaurants to add to your must-visit list. Be it new openings or seasonal menus, here is where HELLO!'s Editors have dined out in August...
Be seduced by indulgent French-Mediterranean cuisine at Bagatelle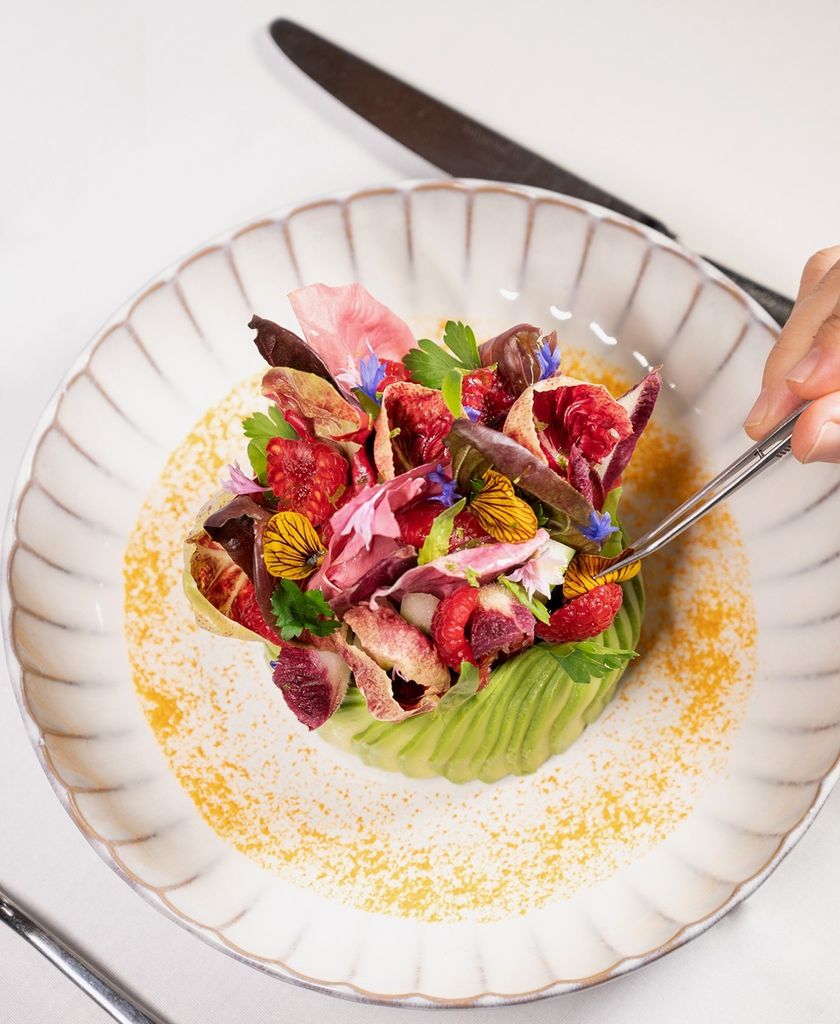 Tucked away on the alluring Dover Street is Bagatelle, a most elegant establishment serving up delicious Fresh-Mediterranean cuisine and an invite to Mayfair's most unexpected party... 
If you arrive for Bagatelle's opening hours, the restaurant runs on nothing but the enthusiasm of its lively waiters. Post 11pm, however, Bagatelle transforms into a gaudy and glitzy club, complete with dancing on the tables, strobes and sparkling champagne bottles. This is fine-dining redefined, and we're here for it. 
For foodies, like me, Bagatelle's exceptional menu is a delight for the senses. Chefs Rocco Seminara & François-Laurent ApchiéI promise to bring the French Riviera to your plate, and I wasn't disappointed. I devoured the Pugliese burrata, fried ravioli simmered in truffle and sea bass carpaccio, before sinking into pillowy brioche piped with Madagascar vanilla cream for dessert. And post dinner? A healthy dose of dancefloor madness and a limoncello shot for the road. Joie de vivre! 
As with many Mayfair restaurants, budget generously for an evening at Bagatelle. Cocktails average at around £19pp, while mains start from £33pp. 
Reviewed by: Georgia Brown, Lifestyle Writer 
Grab a bite to eat at Caravan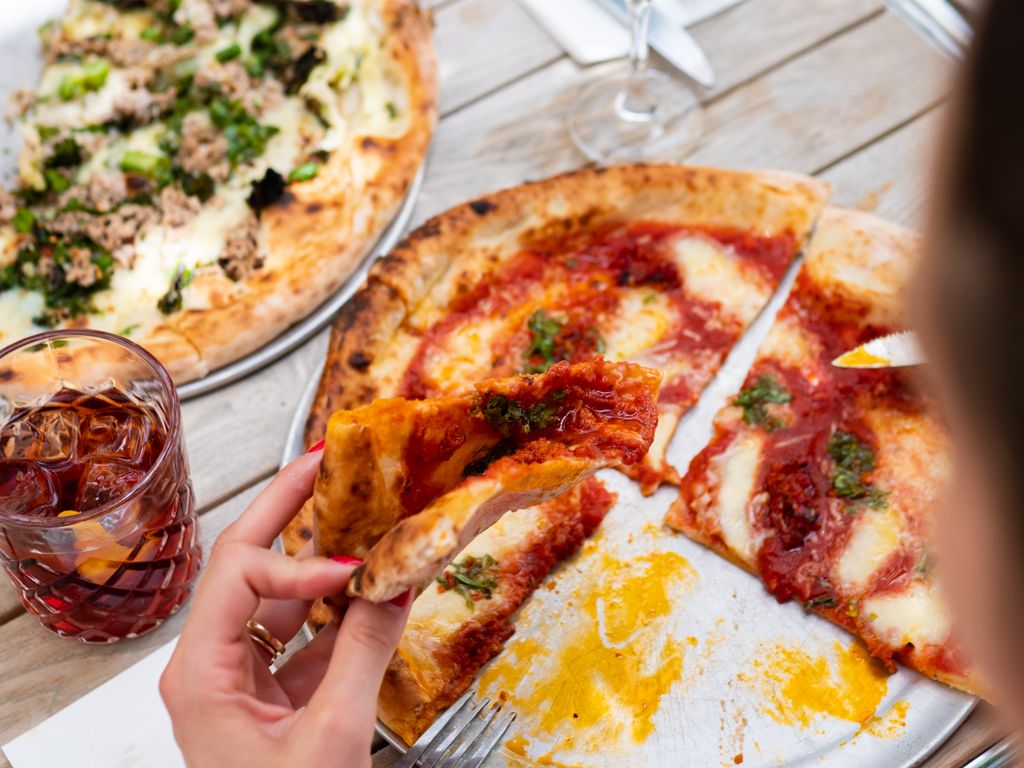 Caravan has long been one of our go-to destinations for London dining. The bustling King's Cross location in Granary Square is the perfect place for a catch up with friends, whether you're sitting al fresco on the terrace or visiting the dining room complete with exposed brick and industrial-style lighting. I must confess that I'm a creature of habit and always order from the pizza menu. The sourdough offerings never disappoint with melt-in-your-mouth mozzarella and light, fluffy crusts. 
The nduja pizza topped with chimichurri and parmesan was so delicious, I couldn't help but devour the whole thing in five minutes flat. If healthy eating is more your thing, Caravan does a cracking baked miso cod and a large array of veggie and grain bowls, including the yummy cauliflower, turmeric and coconut fritters or hummus and broken falafel options. And the small plates are always divine – the jalapeno cornbread and creamy burrata are my personal favourites. 
It's worth noting that Caravan restaurants are all child-friendly, so if you're looking for somewhere to take the kids this summer, they're sure to find something on the menu to please any fussy eaters. Plus, the service is always friendly, and the vibe is relaxed and casual, making it the ideal destination for a pit stop before catching a train. 
Reviewed by: Kate Thomas, Lifestyle Managing Editor 
Jam out at PizzaExpress' Live Summer Sessions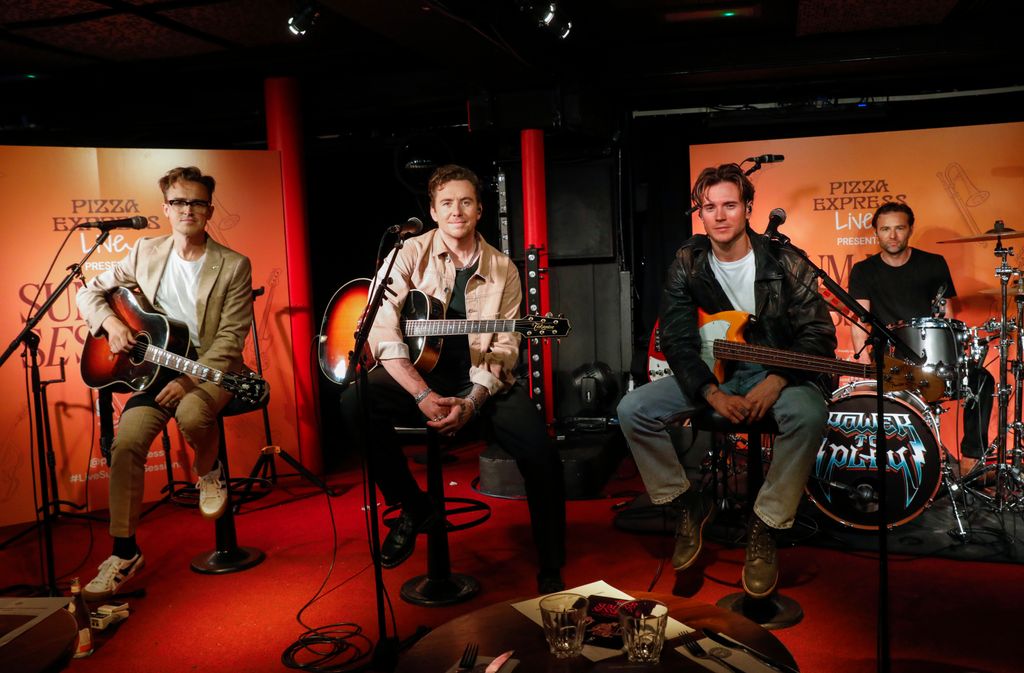 PizzaExpress is currently hosting Live Summer Sessions in London, a series of al fresco performances celebrating Britain's musical talent in support of music therapy charity, Nordoff and Robbins. Pizza, live music, and a good cause, what's not to love? Held this week in London from 3 to 6 August, before heading to Cardiff and Brighton, the series kicked off in Manchester in July, before appearing in Liverpool and Leeds.
HELLO! were lucky enough to be at the launch, which saw pop rock icons McFly perform a secret gig and surprise guests who were chowing down at PizzaExpress Live's Dean St venue in Soho. As a McFly fan for almost 20 years, it was a dream come true to see them in such an intimate (and iconic!) venue.  I couldn't believe that the band I grew up watching on telly, were just a few feet away from me, performing acoustic version of the biggest hits.
It felt like it was a gig just for me and the audience could feel a real connection to the band, who joked with the crowd and had real conversations with us. It didn't hurt that we were plied with pizza and dough balls too!
Reviewed by: Melanie Macleod, Wellness Editor
Bottomless Brunch at Piazza Italiana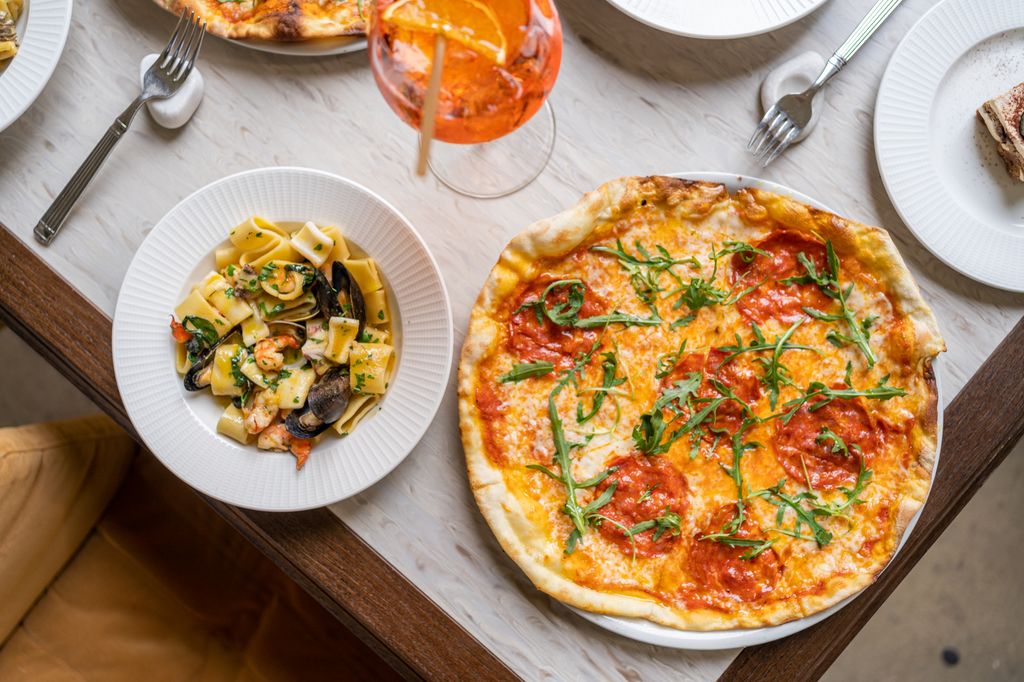 Running every Saturday from this month, Piazza Italiana is welcoming diners to their new Bottomless Italian Brunch offering - and we were lucky enough to try it ourselves! 
Set in the luxe grade II-listed former British Linen Bank on Threadneedle Street, we devoured hearty plates of pasta and slices of pizza against a brilliant backdrop accompanied with lively music and laughter. As well as free-flowing prosecco, Aperol spritz and zesty bellinis, guests can enjoy a starter, bottomless pizza and pasta dishes, and a dessert. We were lucky to have limitless plates piled high with fresh pasta and crisp pizza during the 90-minute full-blown Italian fiesta. 
For starters, we had the truffle arancini stuffed with mozzarella cheese and wild mushroom sauce and the beef carpaccio with anchovy-pecorino aioli, rocket, parmesan and olive oil. Pasta-wise, we loved the Calamarata pasta with tomato sauce, the Fregola pasta with mussels and garlic-shellfish sauce as well as the Campanelle pasta with a creamy forest mushroom sauce and parmesan. 
For pizza, the classic Margherita and four cheese pizza were first-class. This was then topped off with the dessert of the day, which in our case, was the sweet pavlova, complete with passionfruit and mango sauce, passionfruit curd and a scoop of lemon sorbet. Delicious!
Reviewed by: Sharnaz Shahid, Deputy Online Editor
Revive your pub Sundays at Apollo Arms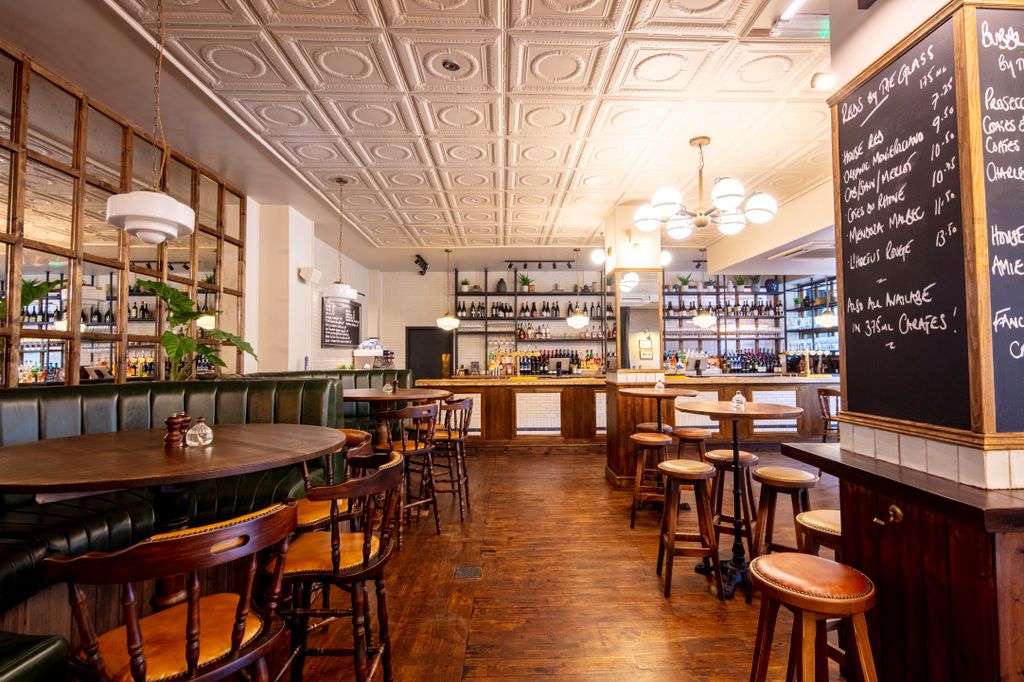 Heading to the pub is a classic dining choice for a reason, but nestled away in Clapham's Old Town is the newest, must-try spot, the Apollo Arms. Serving up countryside cosiness in the heart of the city, you'll feel like a local as soon as you walk through the doors thanks to all the traditional wooden panelling and antique furniture. 
Whilst I kept thinking the pub is the perfect spot for a casual yet classy anniversary dinner, going with friends is an equally fun option. We tucked ourselves into a booth since the classic English summer weather didn't allow us to sit in the outdoor terrace area and indulged in our foodie dreams. Owner Chef Director Oliver Marlowe and Head Chef David Halewood change up the lunch and dinner menus daily but we couldn't pass up the opportunity to cut open the burrata and sauce vierge starter to sample all that oozy goodness or devour the salmon served with broth and Asian greens. 
Don't skip on dessert though, as the mango, vanilla and lime 'Solero' baked Alaska is the ultimate summer twist on a vintage favourite.
The prices won't set you back too much either, mains start out at £17 but budget appropriately if you're going all out with three courses and cocktails.
Reviewed by: Alex Lilly, Snapchat and Social Media Producer
Experience a taste of Italy at TOZI Victoria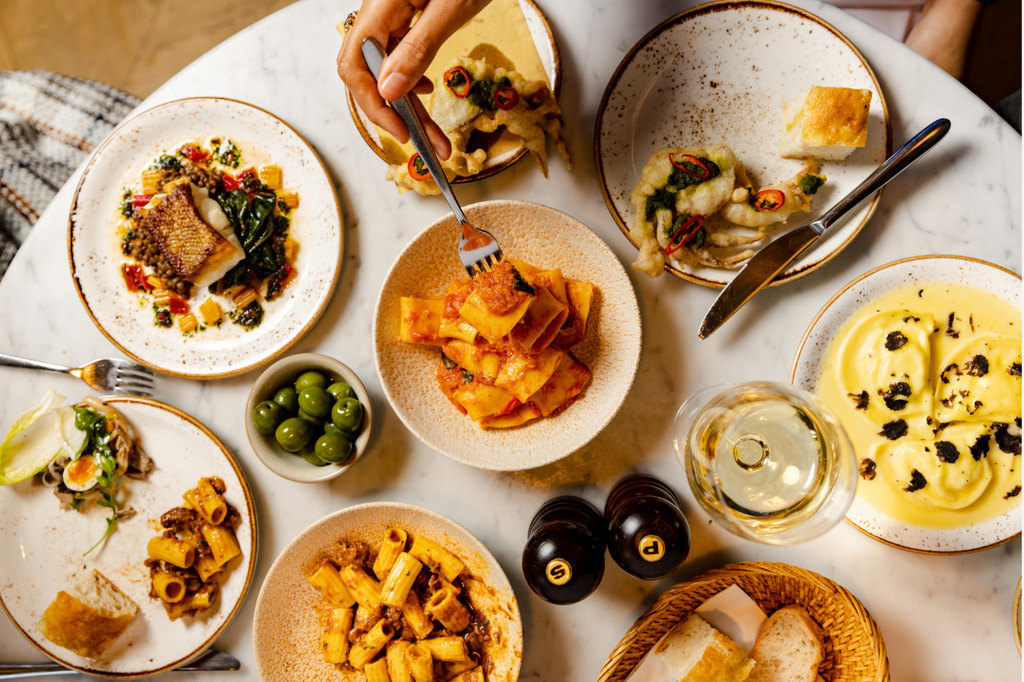 When I first think of summer, one of the most immediate things that comes to my mind is Italy, a country we always think of in perpetual summer. And of course, when thoughts turn to Italy, one of the most pressing things is the country's culinary offerings. So, if you've been unable to escape to the country during the summer break, perhaps heading down to TOZI Victoria, which is roughly a five-minute walk from Victoria Station, can help to alleviate this.
Upon entry, you are hit with the feel of Italy, be it from the Vespa bike in the foyer or the portraits of famous Italians hanging around, and when you sit down you will soon be transported to the streets of Venice with what's on offer.
TOZI food is made for sharing, so expect huge plates that should be sampled by everyone in the group. However, this isn't mandatory, which came in handy for me and a friend, given that she is vegetarian and I am not, and yet we were still both able to enjoy a delicious meal.
The Rustichelle, think a lamb ragout, was absolutely divine with each mouthful melting away and despite the generous portion size still allowed space for a humble apple tart when it came to dessert. Drinks wise, the cocktail menu is full of delights, and while I found the Lost In Japan to be a little on the strong side, it will no doubt satisfy many hardened cocktail drinkers.
Reviewed by: Matthew Moore, Online News Writer
Sample cocktails from all over the world at Hoppers Kings Cross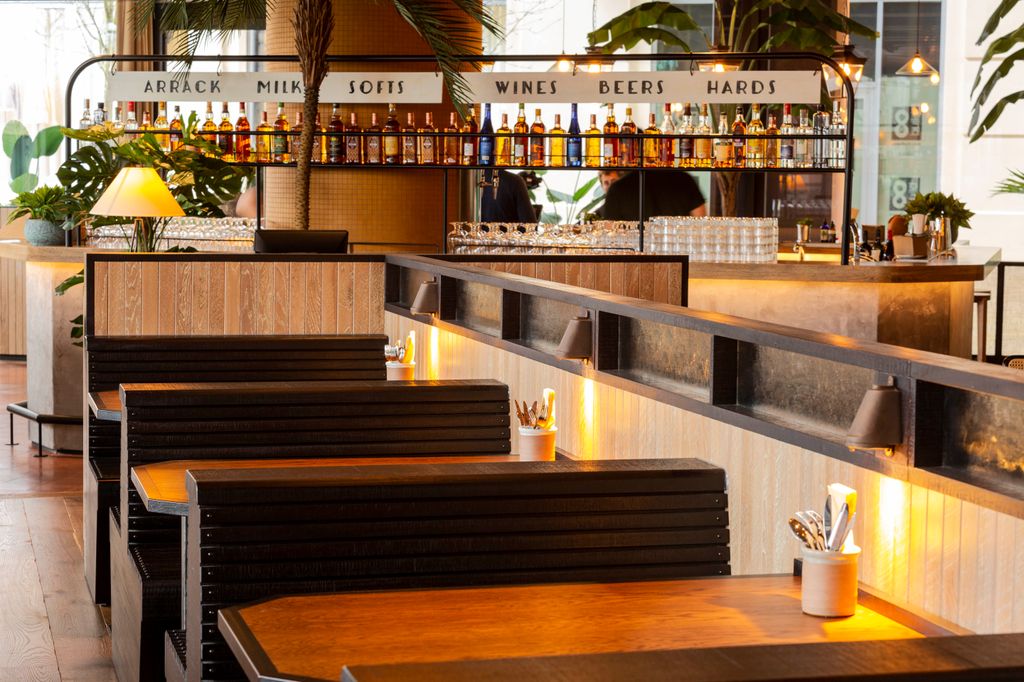 Hoppers King's Cross has launched a series of bar takeovers this summer with DJs and special cocktails courtesy of global mixology talent. I went to the Smoke & Bitters takeover to try some of the most eccentric cocktails from all over the world. If you're in the mood for a chill night out with your gal pals or a date night with bae, the Sri Lankan destination served up some fun flavour fusions. The restaurant is offering a range of unique cocktails created by global mixologists that will help you ease into the weekend.
The jasmine-infused chia cocktail is exactly what you need after a tiring day, and I particularly loved the Galle Fort Fizz which included Bols Genever, gooseberry soda, and kaffir lime that gave me a much-needed kick. Hoppers King's Cross is a lovely place to satiate your hunger with its elaborate spice-rich menu inspired by the street stalls of Sri Lanka and southern India. My personal favourite was the Breadfruit Cutlet that came with seasoned 'chutney'. It was one of the most delightful bar bites I've tried in a while!
The thunderous DJ set an ebullient mood. However, if you're like me and love a hushed setting, the outdoor seating provided a good view of the main square and art installations. Hoppers King's Cross offered a much-needed break after a long week, and the quirky infusions by Smoke & Bitters accompanied by appetising food made it worth a visit. Be it a date night or a get-together, make sure you keep an eye out for upcoming fun blends and special Hoppers takeovers.
Reviewed by: Mallika Barsaley, Lifestyle Intern
Unmissable summer brunches at Savage Garden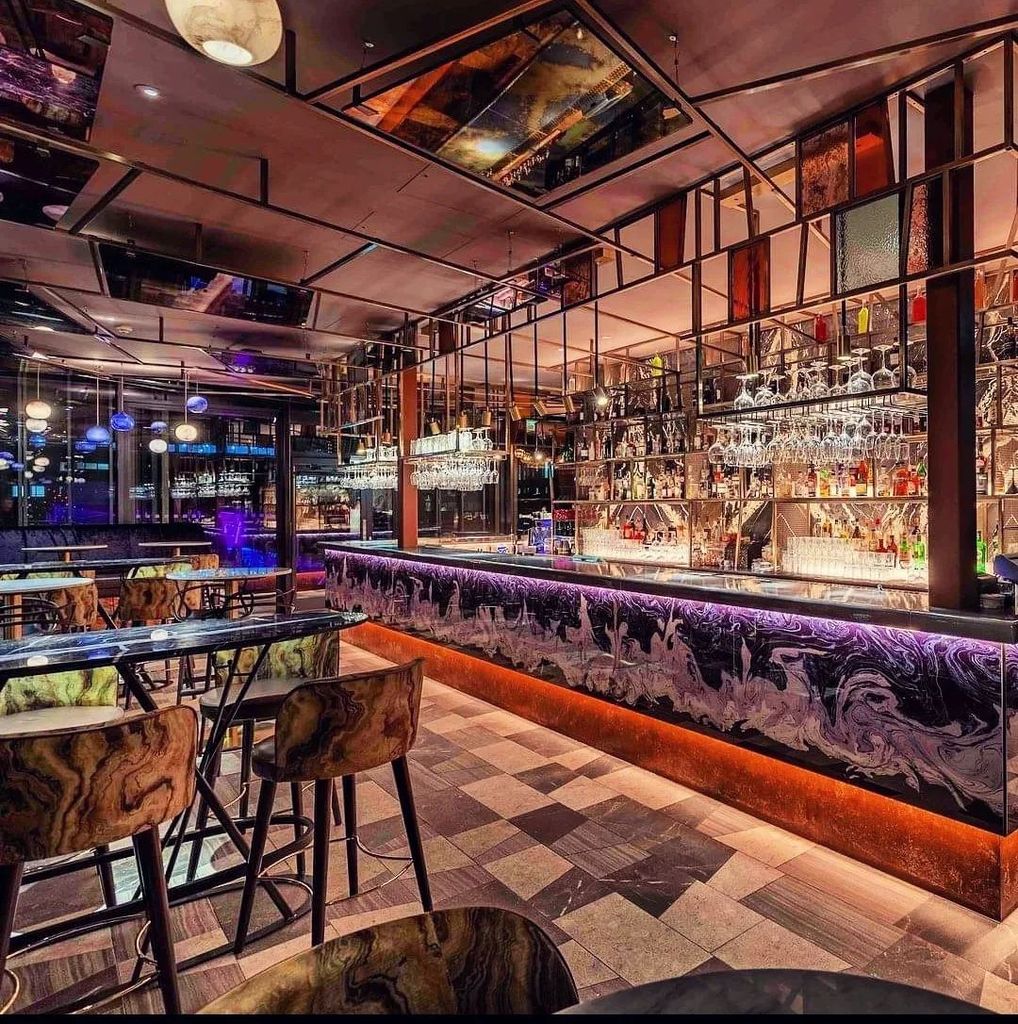 With unrivalled views and food to die for, brunches at the Savage Garden is always a treat. From the moment you get off the lift at the 12th floor of the DoubleTree by Hilton, it feels like you've been transported to a different place, far away from the hustle and bustle of the streets below.
Served between 12pm and 3pm during the weekends, Savage Garden proved to be the best place for myself to catch up with a group of friends for the first time in a while, while enjoying bottomless drinks and sumptuous food offerings. Peach bellinis certainly went down a hit within the group, as did all the food sampled. 
Portion sizes can be a little confusing, as I went for a chicken cutlet for a starter before going for eggs Benedict as my main, and the former dish proved to be the larger. And if you're going for the French toast as a dessert, make sure you have left plenty of room! But despite this, the food was delicious and was a great midday meal.
As Savage Garden is located on the 12th floor, expect plenty of city views when you step out to enjoy the rooftop views after or before your meal. With the Tower of London, Tower Bridge and the River Thames in their full glory, it's the perfect place for group shots, and when you're finished dining, it's not far to go for other adventures.
Bottomless drinks are £30pp, with mocktails only £18pp, and Savage Garden offers 20% off brunches if visit on a Sunday.
Reviewed by: Matthew Moore, Online News Writer
Enter Bingham Riverhouse's Secret Garden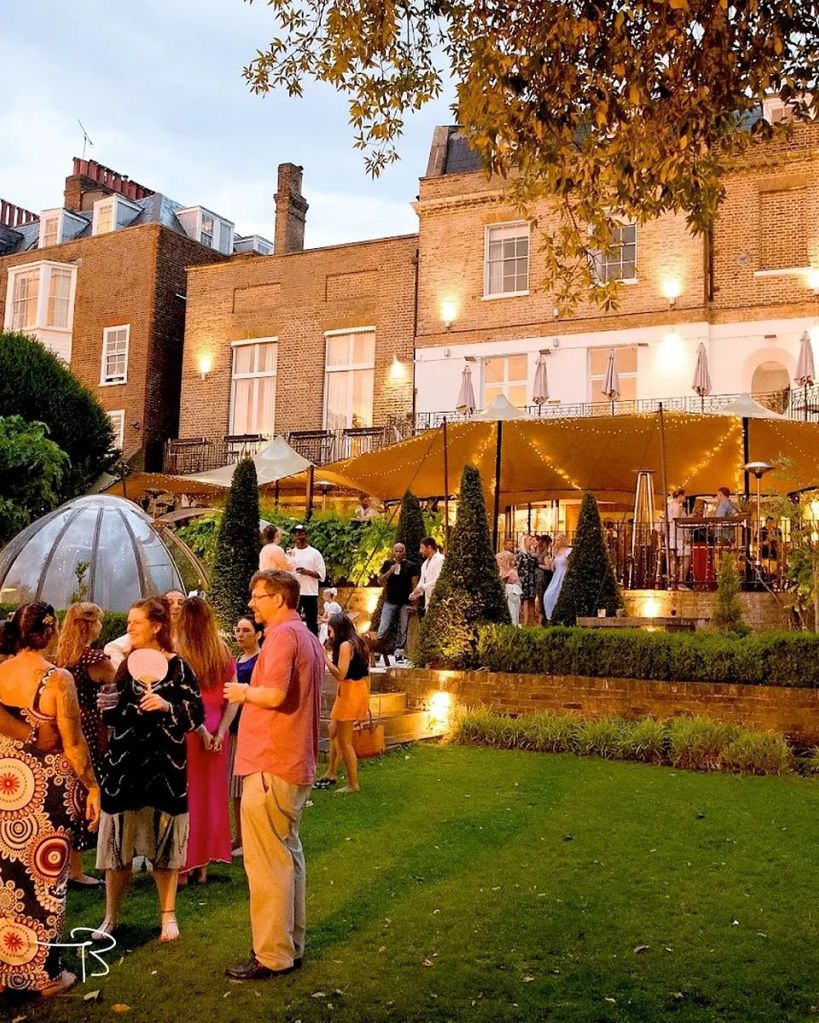 I was lucky enough to go back to Bingham Riverhouse to test out the new Secret Garden menu, and it was honestly as magical as it sounds. The Bingham is a member's only club without any of the snobbery that comes with many, and nestled by the River Thames in Richmond. 
The house - which has been decorated to perfection - boasts a beautiful outside area overlooking the river, and so the chance to sit outside al fresco was delightful, and very picturesque too! 
They have a set menu which is open to everyone, with two courses priced at £35, while 3 courses come in at £42. For me, my favourite dish was the Burrata, honey roasted peaches, basil, pink pickled onion to start, while the Wild garlic & garden herb gnocchi, parmesan cream and cheese to finish completed the course nicely.
Reviewed by: Hanna Fillingham, US Managing Editor
Enjoy the ultimate summer's evening at Mercer Roof Terrace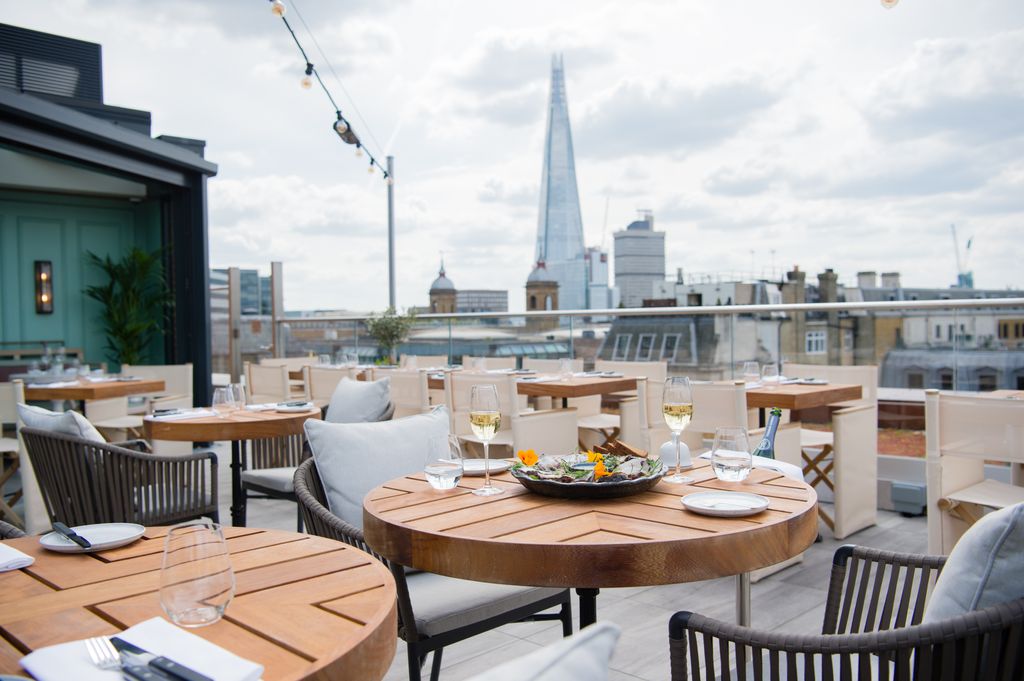 The Mercer Roof Terrace really is the ultimate location for a summer's evening meal in London, with the incredible view of the city skyline, including the dome of St Paul's Cathedral and The Shard, making it the prime spot to enjoy a cocktail with a sunset backdrop. 
The terrace is set atop the glamorous Vintry & Mercer hotel, which is nestled in the heart of the city near Mansion House station and just a stone's throw away from London Bridge.
Prepare to be blown away by their exceptional menu and impressive list of unique cocktails, which are each served in a different style of glass. I particularly enjoyed The Vintners cocktail; comprised of gin, St Germaine liquor and citrus topped with Sauvignon Blanc. We were spoilt for choice with the extensive wine list, but our knowledgeable and very attentive server gave her excellent recommendation of the Ciu Ciu Le Merlettaie, Pecorino, from Italy, which was the perfect light pairing for our steak dinner. 
We kicked off our meal by sharing two starters: the whipped burrata and smoked salmon. Both dishes were light and packed with flavour, whetting our appetite for the main event. 
We devoured our rib-eye steak fillets, which were accompanied by a deliciously creamy peppercorn sauce, a large roasted tomato and mushroom and triple-cooked chips, which were perfectly fluffy on the inside with a crispy exterior. 
As someone with a massive sweet tooth, my eyes were instantly drawn to the banoffee trifle on the dessert menu, which I can safely say is one of the most delicious desserts I've ever had the pleasure of eating. Seriously! 
The whole experience was delightful and we were sad to leave at the end of the night. 
Budget generously for an evening at the Mercer Roof Terrace. While some items on the menu are on the higher side, it's not as pricey as I expected for a luxury hotel in the centre of London. Cocktails average around £15, while mains start from £21.50. 
Reviewed by Nicky Morris, TV and Film writer
Best luxury things to do in London in August 
Be it self-care, sumptuous dining or sun-soaked roof terraces on London's most lavish hotels, if you're searching for some luxury in the city this month, here's what HELLO!'s Editors have sunk into this August... 
Discover the virtual try-on screens at Battersea Power Station's new Chanel boutique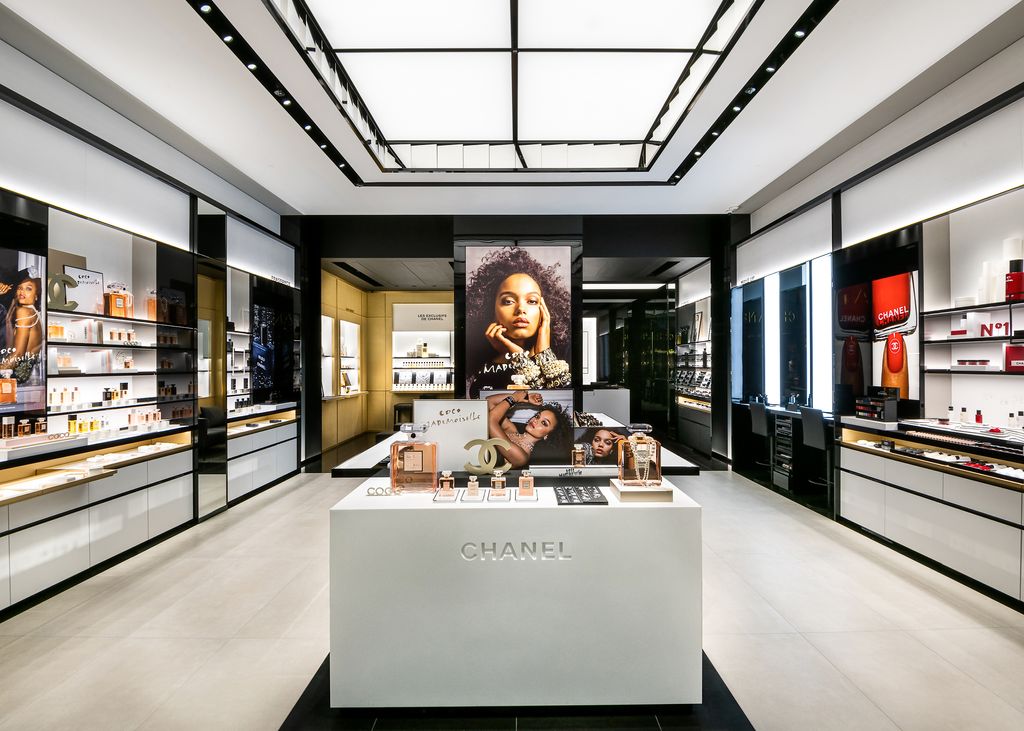 I couldn't believe my luck when I was invited to the sleek new CHANEL boutique, which has just opened at Battersea Power Station. When I first walked in, I was immediately drawn in by the gloss and allure of the French beauty house, located inside the decommissioned Grade II-listed, coal-fired station. In a clear nod to the legendary London landmark, the interior features have been customised to showcase the heritage of the building. The original columns are visible and integrated into the design of the boutique, and a custom art deco-style luminaire has been created to celebrate the style of the building and illuminate the central makeup table.
Upon entering the boutique, I was first introduced to a bespoke, interactive makeup table. Flanked by fragrance and skincare on either side, the station allowed me to try on various styles to suit my skin tone, thanks to the CHANEL Virtual Try On screens. The screens offered me the chance to create various looks from nails, lips and eyes. I was then treated to a private one-to-one makeup experience in one of the dedicated makeup stations to the right of the boutique. Not only did I learn how to apply skincare, I learnt so many new tricks on how to apply makeup tailored to my face shape. 
Not only that, there is also a dedicated Exclusives Corner, with sofa seating for a more intimate consultation experience to highlight the boutique exclusivities, elevated ranges, and small leather goods. Here, I got to see this season's iconic LES 4 OMBRES palette by CHANEL has been reinvented in the form of sumptuous finery for the eyes, in a Baroque spirit inspired by jewellery that has been preserved by the House's Heritage Department. Be sure to make a shop at Chanel boutique when you're next down in Nine Elms.
Reviewed by: Sharnaz Shahid, Deputy Online Editor
Revive your post-holiday complexion with Young LDN's most-loved summer facial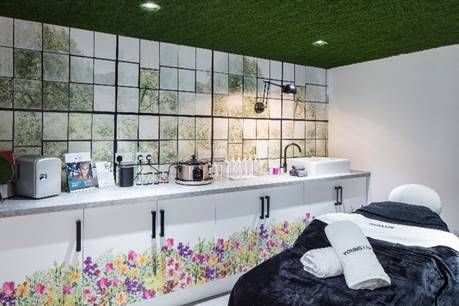 The AquaPure Hydra Facial at Young LDN came highly recommended by a colleague, so I just had to try it for myself. After suffering from an onset of adult acne earlier this year, I hoped the facial would reset my skin and soothe my pesky breakouts – and it most certainly did. The treatment promises to cleanse, exfoliate, hydrate, lift, and tone your skin by combining a series of high-tech therapies. Firstly, shout out to the super cool salon that is Young LDN. The inviting space in Notting Hill is an Instagram dream with trendy flower installations and exposed brick walls. 
Secondly, the staff are just so nice! My therapist was amazing at talking me through every step of the facial, carefully explaining each product and the benefits of each stage. The hour-long process mixes water micro-dermabrasion, AHA exfoliation, vitamin and peptide infusion, microcurrent application, and electro-manipulation, as well as heat and cooling therapy. This sounds like a lot, but it was actually pretty relaxing to literally feel the dirt being sucked out of my skin and my imperfections being zapped. 
The results speak for themselves – my stubborn blackheads (a never-ending problem for someone with enlarged pores) have vastly reduced, and my skin was left feeling instantly plumped and rejuvenated. In the weeks since the treatment, any spots have pretty much disappeared, and my complexion looks so much brighter. 
Reviewed by: Kate Thomas, Lifestyle Managing Editor
Best activities in London to do in August
London is full of activities to suit every budget, and here is what HELLO's Editors are loving this month...
Enjoy tees and Tequila at Swingers' Casamigos Summer Terrace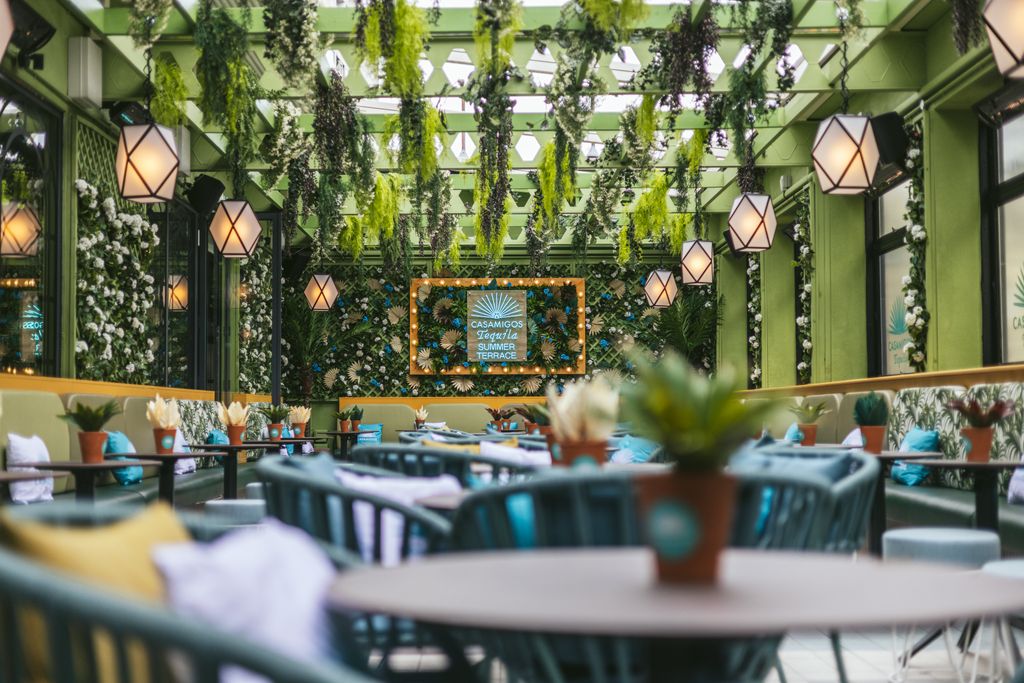 Whether it's a date, hen party, work social, or just grabbing some friends for a night of fun, head to Swingers' brand new Casamigos Summer Terrace: a genius collaboration with tequila and mezcal brand, Casamigos.
HELLO's social team donned their best golfing gear (ok, not quite...) and headed to the rooftop bar, which has been transformed into a tropical garden. We ordered cocktails - which are a very reasonable £11, despite its central London location - and after downing a few Tommy's margaritas, teed off to a game of crazy golf. The best part? You can take your drink with you during the nine holes...! Although nobody got a hole-in-one, we all impressed each other with our swings and swigging.We had such fun and would recommend it to anyone looking for a quirky night out. The food was also unexpectedly delicious and filling, and the staff were brilliant at encouraging us!
Reviewed by: HELLO's Social Team
Take your kids to the Peppa Pig Discovery Playroom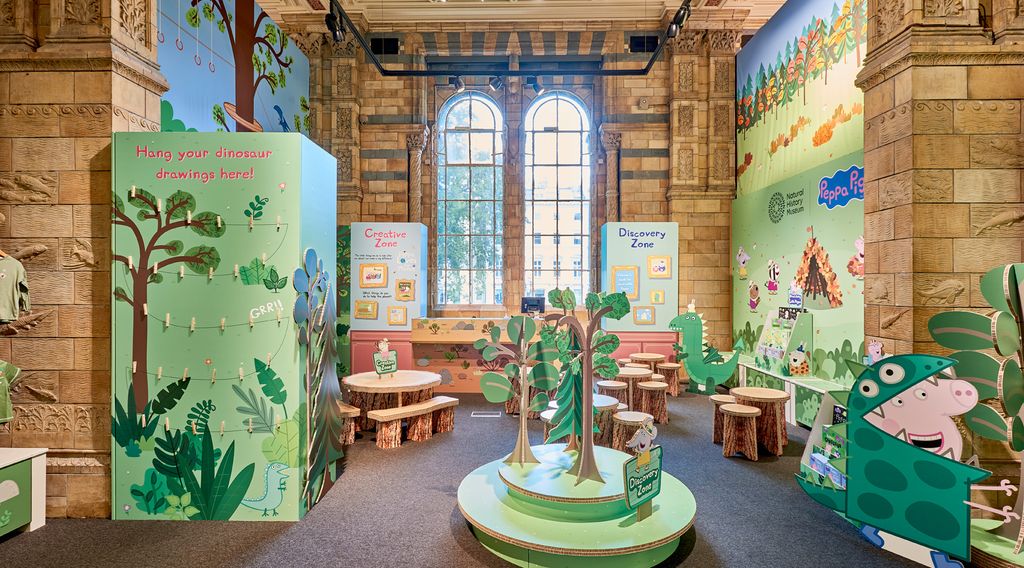 Trying to encourage your child under five to go to a museum with you? You're in luck. The legend that is Peppa Pig has landed at the Natural History Museum and it's pretty exciting. I took my son, who is three and a half, to the brand new Peppa Pig Discovery Playroom and he was so impressed. 
Situated at the back of the museum's gift shop, the room focuses on Peppa and her friends caring for the environment. Cute right? There are themed colouring and activity sheets, arts and crafts, and you can even watch a selection of Peppa Pig episodes. Heaven for me and for him…
Every Monday you can even meet Peppa herself and there's also story time on Wednesdays. The space is open until Sunday 10 September 2023. Don't miss out! 
Reviewed by: Laura Sutcliffe, Fashion & Beauty News Editor