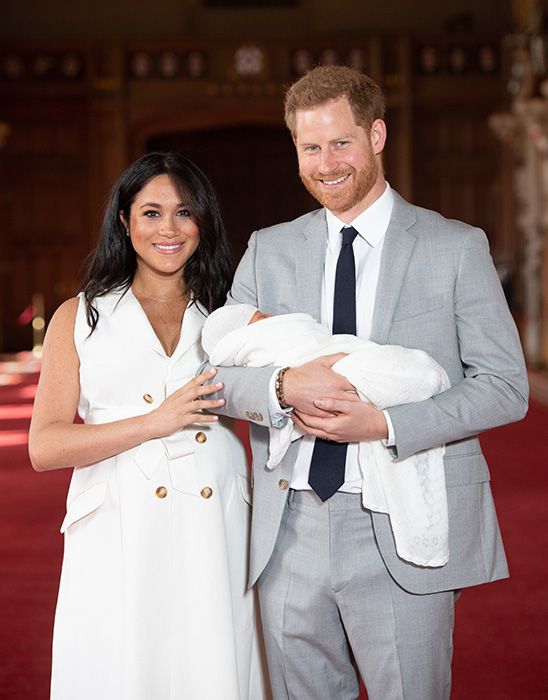 The Duke and Duchess of Sussex have kept their family life with son Archie Harrison Mountbatten-Windsor fairly private since they became parents in May 2019.
Although he may not have attended as many royal appearances as his cousins Prince George, Princess Charlotte and Prince Louis, Archie's parents have kept fans updated on some of his biggest milestones.
From the moment the royal tot was introduced to the world to his first Christmas in America,  take a look back at Archie's biggest firsts…
First royal photocall
This was the first time we all got a glimpse at the lovely Archie and what a cutie!
Speaking in St George's Hall at Windsor Castle just two days after the birth, the royal couple looked every inch the doting parents.
"It's magic, it's pretty amazing," shared Meghan as her husband held their newborn. "I have the two best guys in the world so I'm really happy." She added: "He has the sweetest temperament, he's really calm."
First public words
On the Duke and Duchess of Sussex's podcast Archewell Audio, fans got to hear their son speak for the first time in public!
Harry can be heard telling Archie: "You can speak into it." Next, mum Meghan asks him: "Archie, is it fun?" to which he replies: "Fun!"
The doting dad then encourages him to wish listeners a happy new year. Copying his dad, who says: "happy" into the microphone, Archie repeats the word: "Happy." The Duke then says: "New," and Archie replies: "New year."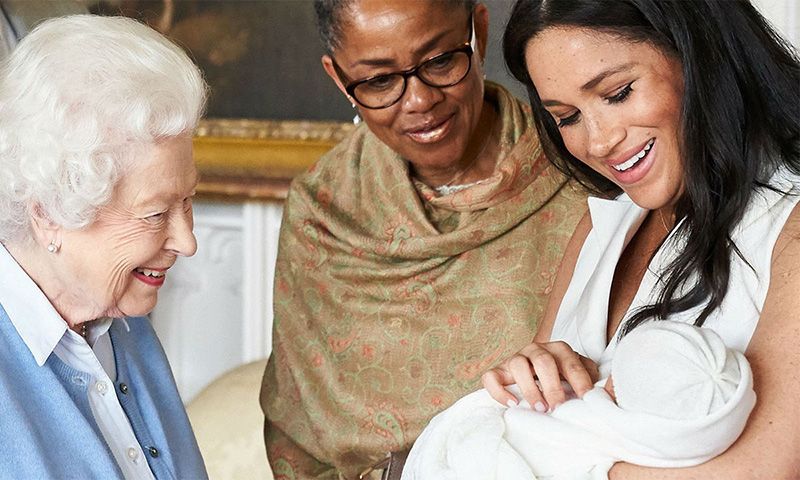 First time meeting the Queen
Not many children get to meet Her Majesty at two days old but Archie is the Queen's eighth great-grandchild.
The Queen and Prince Philip were the first royals to meet Archie, with the momentous occasion shared on the Sussexes' Instagram account showing the monarch cooing over the famous family's new addition. Meghan looked so proud holding her baby, while her mother Doria Ragland was also pictured in the background.
MORE: Royal kids' most mischievous moments: Princess Charlotte, Mia Tindall and more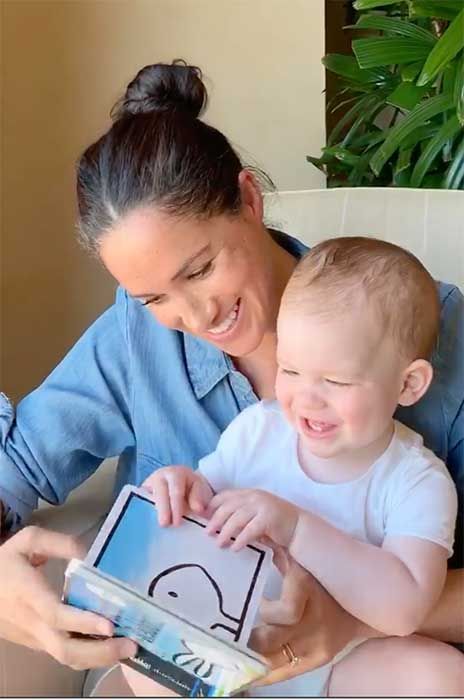 First birthday
To mark their son's first birthday on 6 May 2020, the royals shared a video of  Meghan reading one of Archie's favourite books, Duck! Rabbit!, as they relax at home. 
Despite the low-key birthday celebrations amid the COVID-19 pandemic, the couple still managed to catch up with family via Zoom and treat the one-year-old to his first 'smash cake'.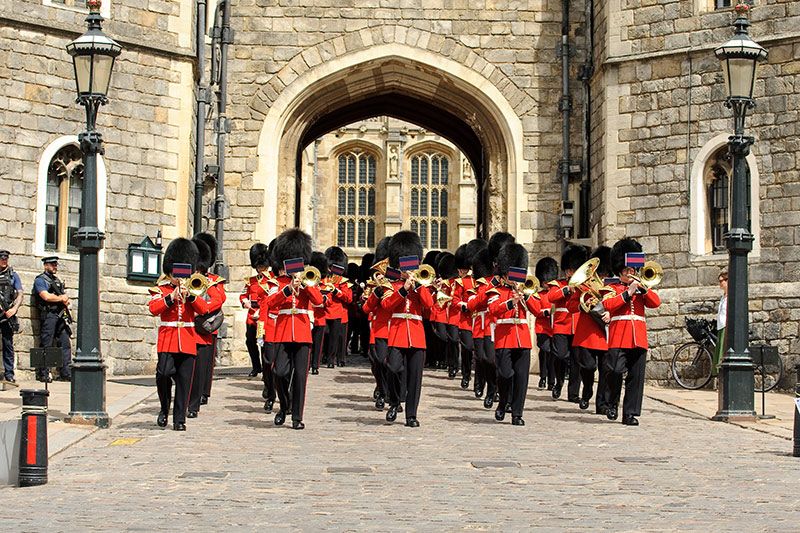 Archie's christening
The royal tot was christened during a private ceremony in July, two months after his arrival. The intimate ceremony was held in the Private Chapel at Windsor Castle, attended by fewer than 25 guests and conducted by the Archbishop of Canterbury. Archie looked absolutely adorable in his pristine Christening gown, surrounded by his family.
MORE: Kate Middleton's pregnancy stories and births with George, Charlotte and Louis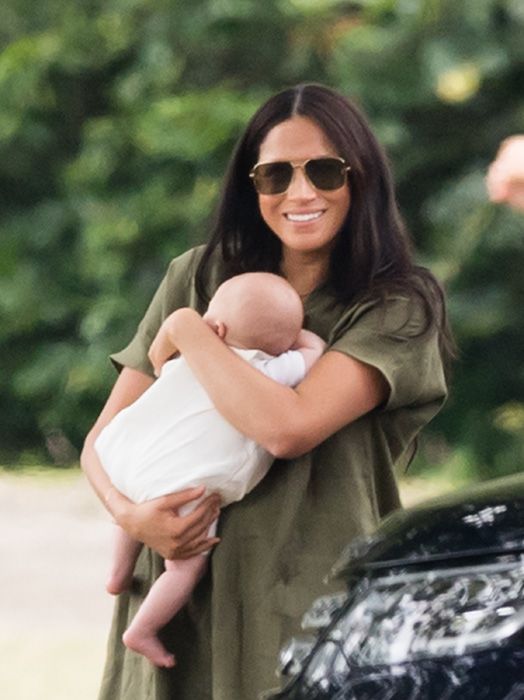 First time at a polo match
The royals love playing polo so it was no surprise to see little Archie join mum to watch his dad take part in a polo match at Billingbear Polo Club in Berkshire. Meghan was pictured planting a kiss on her baby's head as she carried him from the car and was joined by Duchess Kate and her children who were there to watch Prince William, also taking part in the game.
READ: Royal children's first words in public revealed after Archie's sweet podcast debut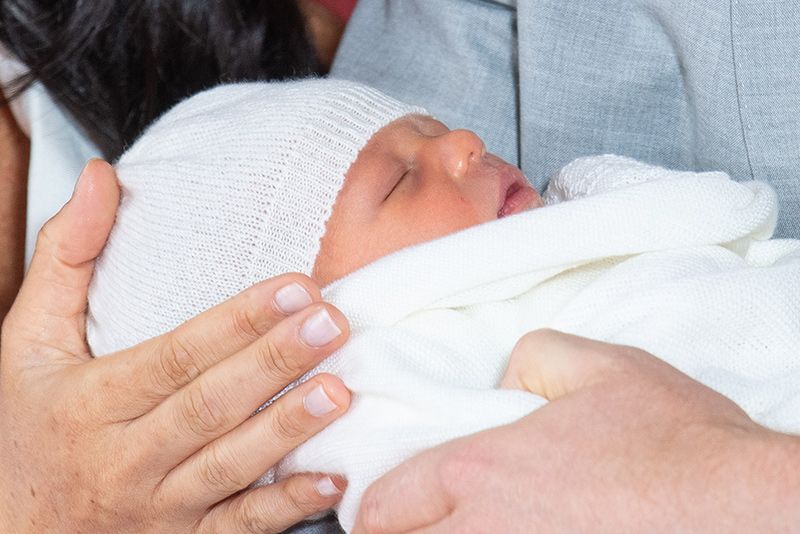 First teeth come through
During a visit to a community centre in Windsor in November 2019, Meghan revealed that her son had started teething. A clip shared on the SussexRoyal Instagram account showed the couple talking to a small group of children. The Duchess was heard chatting to one young girl, saying: "Look at all your teeth! Archie just got two teeth, some tiny ones right there," she added, gesturing to her bottom gum.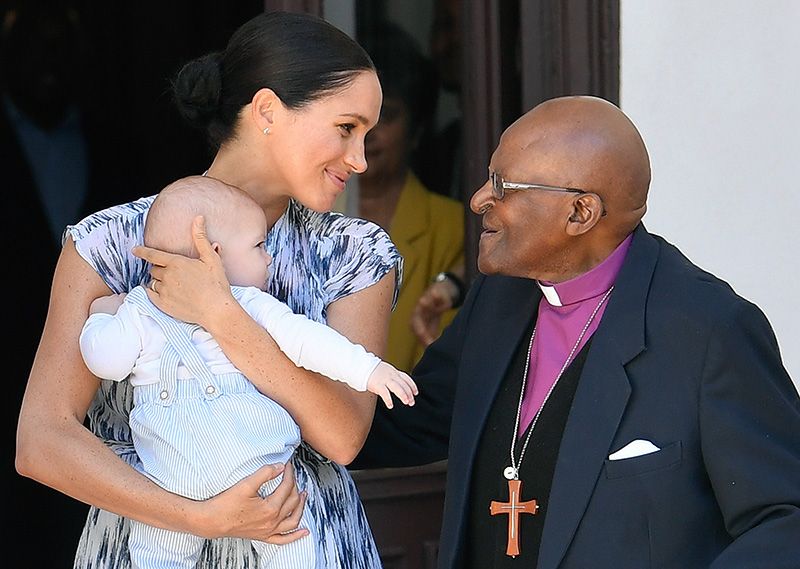 First royal tour
We saw lots of cute Archie on the family's royal tour of Africa in September. The then four-month-old joined his parents as they met with Archbishop Desmond Tutu, with Archie looking happy and content in his mother's arms.
Earlier in the day, Meghan had opened up about life as a parent when she and Harry met a Muslim Cape Town family. Waseefa Majiet, a friend of the hosts, said of Meghan: "She was speaking about motherhood and the transition and said that Archie was a good traveller. She said the transition was quite smooth because he's an easy baby and he was an easy traveller, Harry said he slept on his chest almost 11 hours (during the flight)."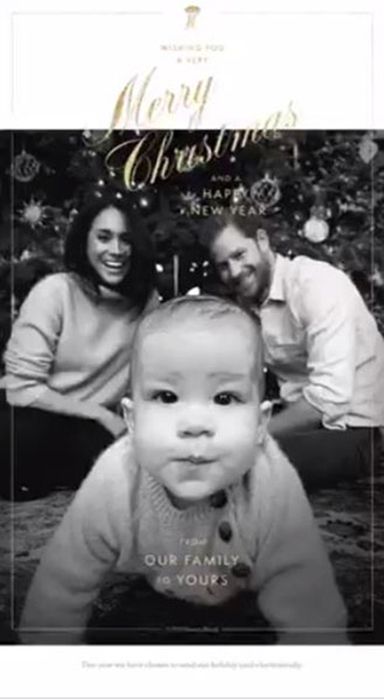 Archie's first Christmas
A baby's first Christmas is a really special time for a family, which was clear to see on the Sussexes' family Christmas card. The then seven-month-old royal smiled for the camera wearing a knitted sweater by Boden as he made a beeline for the camera. The photo was captured by Meghan's friend Janina Gavankar, and captures an intimate family moment, likely taken during their time off in Canada.
Photo: Janina Gavankar
SEE: Archie's cutest moments with his royal cousins George, Charlotte and Louis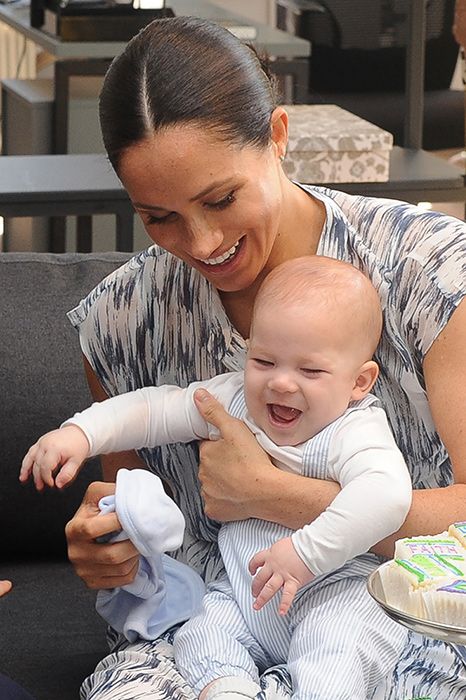 Archie starts crawling
In November 2019, Harry and Meghan revealed that Archie had reached a new milestone, as they surprised military families in Windsor during a visit to the Broom Farm Community Centre.
The royals chatted to families of service personnel who are currently deployed overseas, with Meghan saying that Archie, then six months old, was starting to crawl! Fellow mum Amy Thompson said: "My daughter Aeris is the same age as Archie and we talked about weaning and the children beginning to crawl - she's just a normal mum and it was like talking to a friend."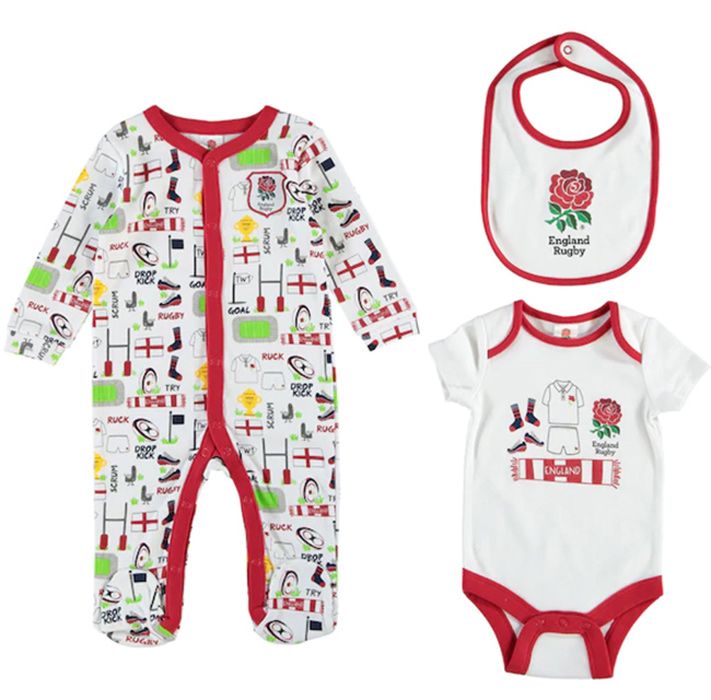 First sports outfit
Aw, Archie got into the spirit of the Rugby World Cup in November 2019, when he donned an England Babygro. In an interview with The Daily Telegraph, Bryony Gordon wrote: "Meghan tells me that while her husband has flown to Japan in his role as a patron for the RFU, she and Archie will be watching the Rugby World Cup final tomorrow morning, Archie in an England babygro "Go England! she beams."
PHOTO:  3 piece gift set, £20, England Rugby Store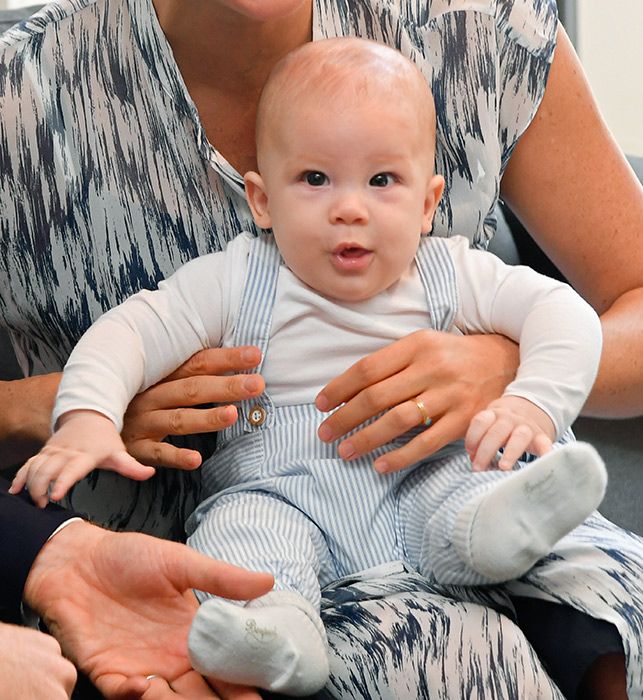 Archie finds his voice and smile
Five-month-old Archie sounded like such a sweetie! Speaking on ITV documentary Harry & Meghan: An African Journey, the Duke of Sussex revealed that his baby boy was "making more noise than he ever has before" during the family's royal tour of southern Africa.
Noting that Archie "clearly loves Africa as well", Harry added: "He was looking out the window. He has found his voice now and he was bouncing up and down. He was making more noise than he has ever made before and he is smiling the whole time."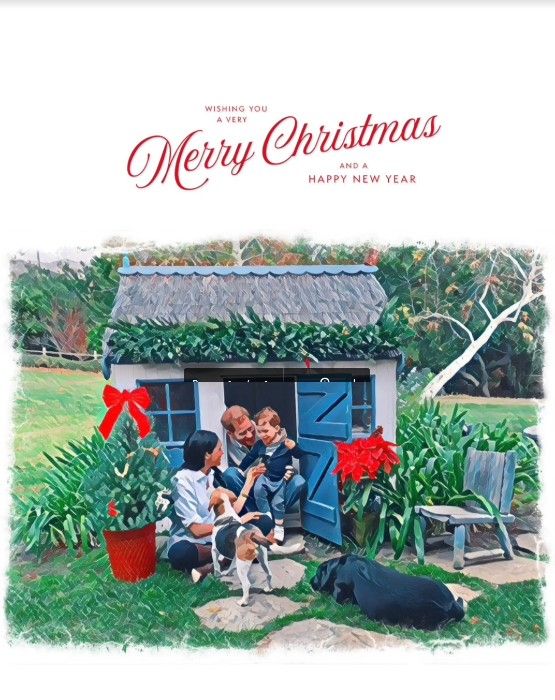 First Christmas in America
As they celebrated their first Christmas together in the US, Harry and Meghan released a festive family card with Archie in the garden of their California home. 
In the artistic rendering, the royal couple were pictured in jeans and their little boy, dressed similarly casually, was held by his dad as his mum reached an arm out to him.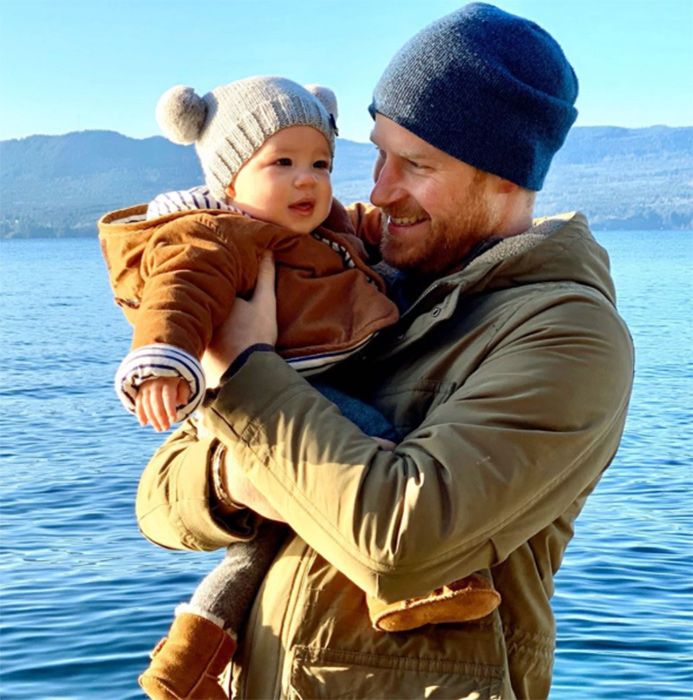 First time taking in a stunning view
During the Sussexes' six-week winter break in 2019, little Archie had a major first when it comes to natural scenery. Following their holiday, Meghan told diplomats at the Canadian High Commission in London: "My goodness it was just such an incredible time we were able to have there and with our son too. And just to be able to take in the warmth that we experienced from the people also just walk around and just see the beauty of Canada. To see Archie go 'ahh' when you walk by and just see how stunning it is, so it meant a lot to us."
SEE: 6 sweet photos of royal kids kissing their parents in public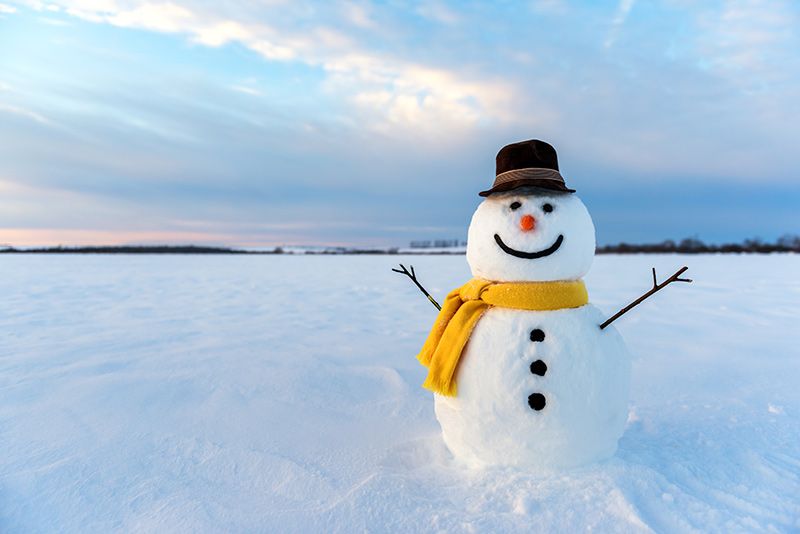 First glimpse at snow
At nine months old, Archie has already set eyes on snow. Prince Harry revealed the exciting milestone at a private fundraiser for his charity Sentebale at The Ivy Chelsea Garden.
Acknowledging the support he has received over the years, Harry revealed: "It has also been a privilege to meet so many of you, and to feel your excitement for our son Archie, who saw snow for the first time the other day and thought it was bloody brilliant!"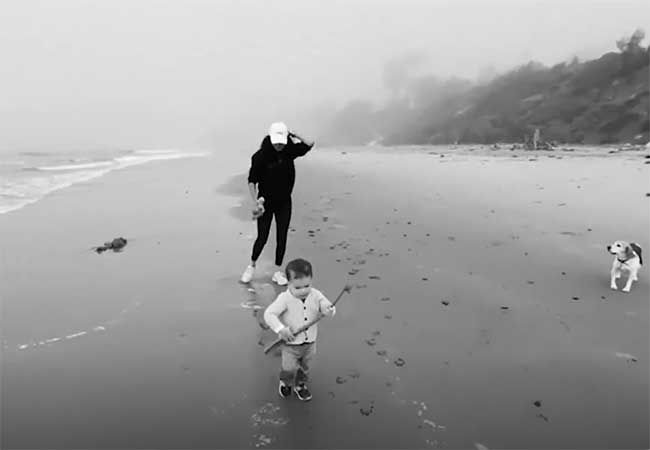 First time riding a bike
We all remember the first time our stabilizers came off our bike – and little Archie isn't far off that moment! When making their first televised interview earlier this year, Prince Harry told Oprah Winfrey how he, Meghan and Archie are loving the lifestyle in LA, being able to enjoy outdoor space, go for walks or "go down to the beach which is so close".
The proud father added how his personal highlight is being able to go on a bike ride with his son – something he wasn't able to do himself as a child. 
MORE: 10 tips for teaching your child how to ride a bike – just like Prince Louis