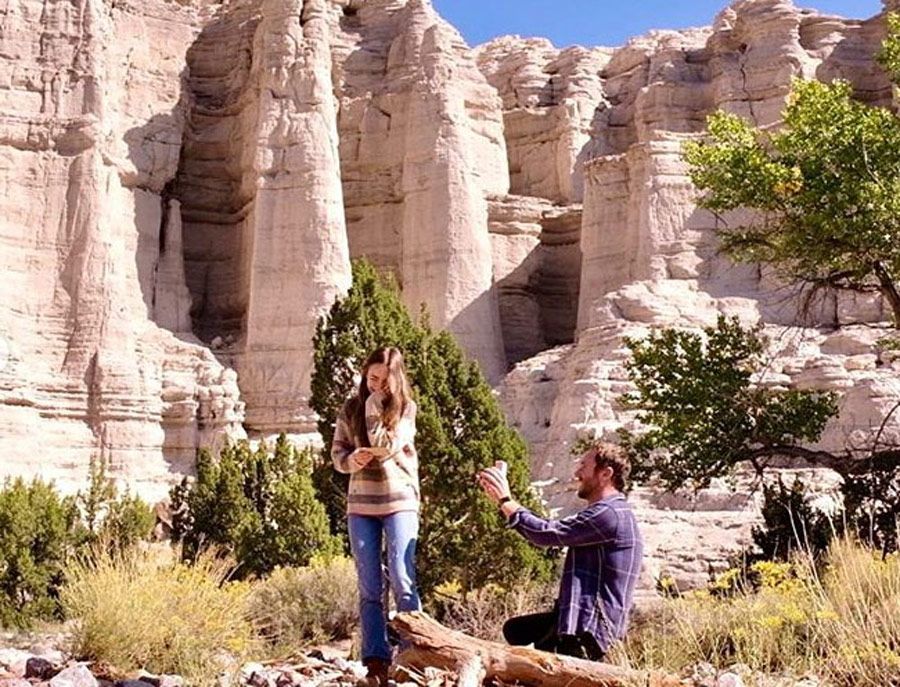 2022 is shaping up to be another big year for celebrity weddings, with the likes of Simon Cowell and Megan Fox ringing in the new year with engagement news. 
Indulge your hopeless romantic side and take a look back at the sweet way some of our favourite stars have popped the question to their partners. From Orlando Bloom's elaborate Valentine's Day proposal to Katy Perry, to Lily Collins' intimate mountainous engagement to Charlie McDowell, look back at our favourite celeb proposal stories and their dazzling engagement rings…
SHOP: 18 amazing websites to buy wedding dresses online: ASOS, Net-A-Porter, Revolve, eBay and more
Lily Collins and Charlie McDowell
The Emily in Paris star got engaged to Charlie McDowell while the couple were on a road trip together. With a backdrop of beautiful mountains, Charlie got down on one knee and surprised Lily with a stunning rose-cut diamond ring. Lily shared a post to announce their engagement and captioned it: "I've been waiting my lifetime for you and I can't wait to spend our lifetime together." Aww!
WATCH: Megan Fox and Machine Gun Kelly's sweet engagement
Megan Fox and Machine Gun Kelly
Machine Gun Kelly - real name Colson Baker - proposed to Megan Fox with an emerald and diamond engagement ring created by jeweller Stephen Webster, featuring a thorn-shaped band. 
"In July of 2020 we sat under this banyan tree," the actress wrote next to video footage of MGK dripping to one knee. "We asked for magic. We were oblivious to the pain we would face together in such a short, frenetic period of time. Unaware of the work and sacrifices the relationship would require from us but intoxicated off of the love. And the karma."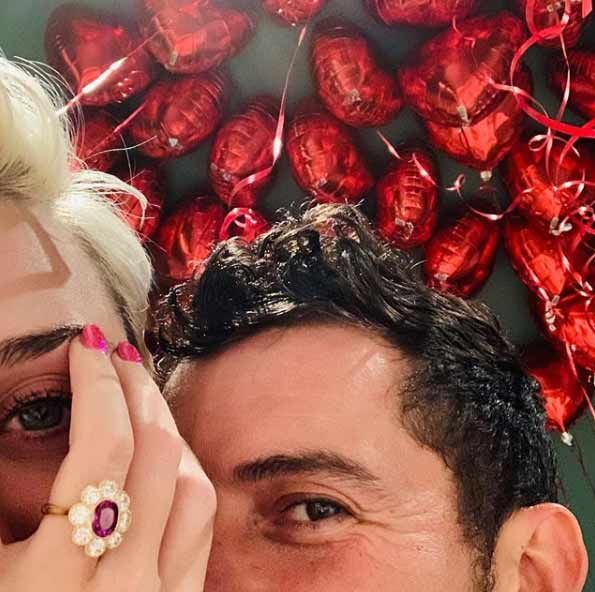 Katy Perry and Orlando Bloom
Orlando Bloom prepared an elaborate Valentine's Day proposalto Katy Perry in 2019, which involved a helicopter trip over Los Angeles. While Katy thought they were going to an art exhibition, she was surprised when their car pulled up to a helicopter pad, to take them on a private flight. "We had champagne in the helicopter and the box was in his pocket, and he had written down everything he wanted to say in a note to divert," Katy said on Jimmy Kimmel Live. "He was going to pull [the ring box] out while I was reading it."
However, as Orlando subtly tried to pull the ring box out of his pocket without Katy noticing, he ripped the jacket and knocked a champagne bottle with his elbow, almost blowing the special moment. "I'm still reading this note and he's pulling out this box that's too big for his coat pocket and his elbow goes into the champagne and I'm like, 'No, I'm just reading this note, I know you're not doing anything,'" she said.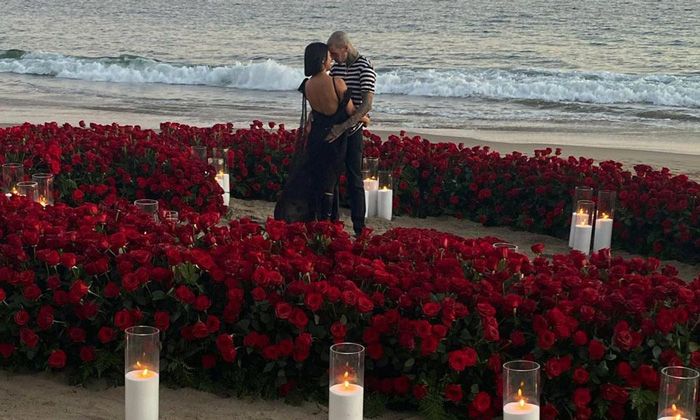 Kourtney Kardashian and Travis Barker
Kourtney Kardashian and Travis Barker got engaged in October 2021 after dating for less than a year. The Blink 182 star popped the question at a beachside hotel in Montecito, California and presented the star with an oval cut diamond engagement ring worth an estimated $1million.
Kourtney shared two pictures of them in the middle of a heart-shaped floral arrangement consisting of red roses and candles and wrote: "forever @travisbarker."
RELATED: Kourtney Kardashian's $1 million engagement ring is nothing like Kim and Khloe's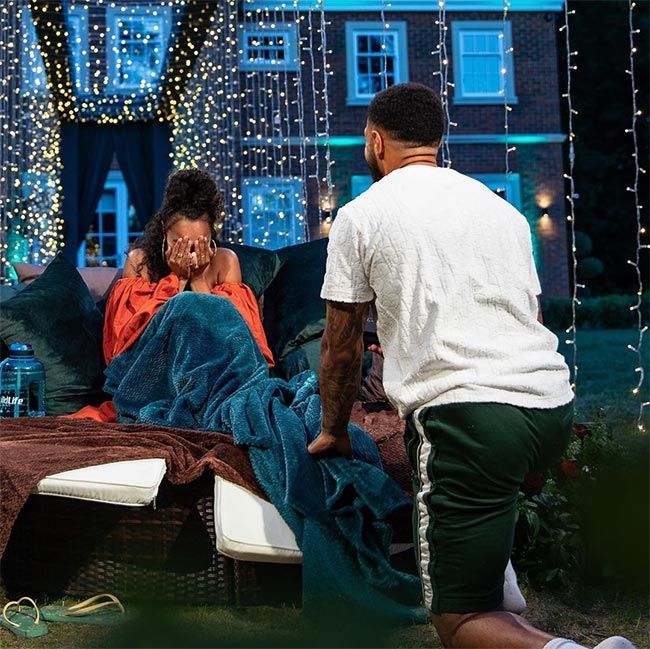 Leigh Anne Pinnock and Andre Gray
Little Mix's Leigh Anne Pinnock's boyfriend and footballer Andre Gray proposed to her during the coronavirus lockdown period, on their fourth anniversary. Andre strung a canopy of fairy lights in their garden and set up an outdoor sofa topped with velvet cushions, and shared photos from the happy moment on Instagram with the caption "Let the caption speak for itself this time. Hasta la muerte."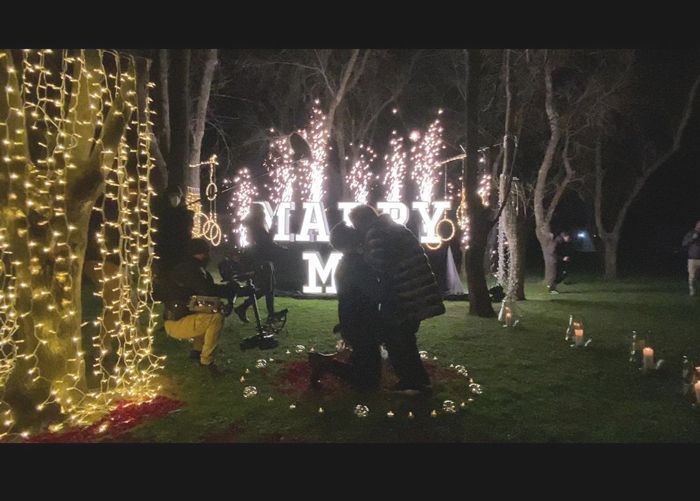 Bella Thorne and Benjamin Mascolo
Bella Thorne announced her engagement to Italian singer Benjamin Mascolo in March 2021, showing off her ring that was valued at around $150,000, according to The Diamond Pro.
Benjamin divulged that the engagement took place while they were filming a movie together. He revealed: "I wrote the love letter on the back of the script of our movie. At the end of the last scene, she was at the monitor watching with the director and... surprise." 
SEE: 17 real-life wedding and engagement photos from the Hollyoaks cast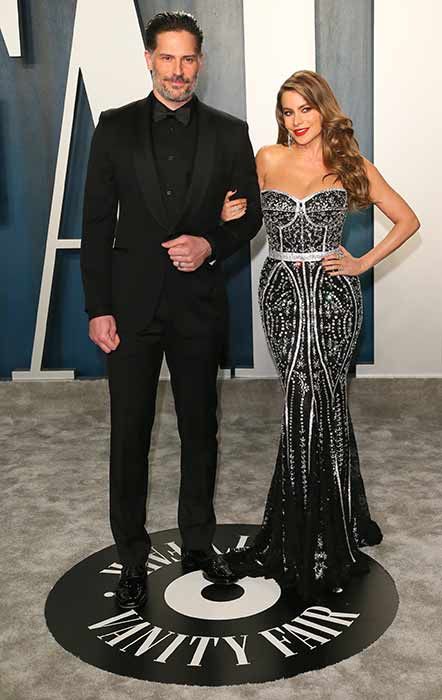 Sofia Vergara and Joe Manganiello
Magic Mike star Joe surprised the Colombian beauty by memorising a speech including the phrase 'Eres mi todo' – you are my everything in Spanish – for his proposal on the Hawaiian island of Kauai on Christmas Eve. Joe recalls: "We had this big bay window and the sun was going down pink over the mountains. I proposed to her on one knee in Spanish with the sun going down."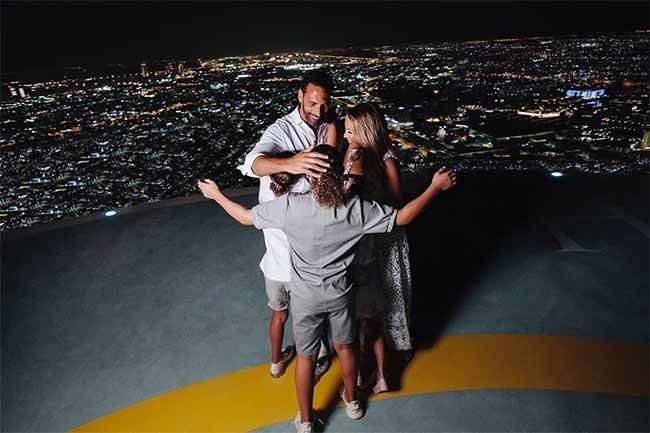 Rio Ferdinand and Kate Wright
Former footballer Rio Ferdinand proposed to girlfriend Kate Wright during a family holiday in Abu Dhabi, as his children looked on. The lavish proposal took place on the rooftop of the St. Regis Abu Dhabi hotel, and Rio later shared a photo writing: "She said yes. How these 3 kids kept it a secret I'll never know."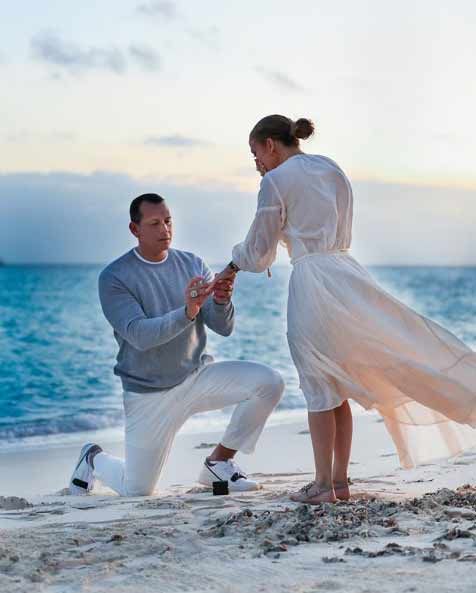 Jennifer Lopez and Alex Rodriguez
Jennifer Lopez and Alex Rodriguez got engaged in 2019 but announced their split in April 2021. When he popped the question, the former sports star checked the timing of sunset in the Bahamas for a few days in a row and practised with his assistant so every detail was just right. They called off their engagement in 2021.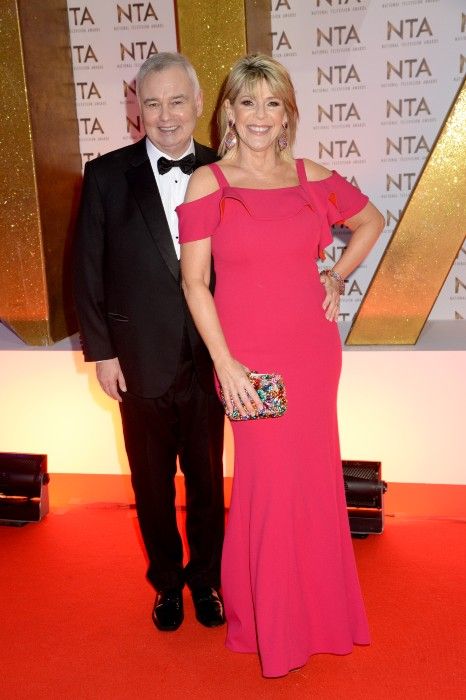 Ruth Langsford and Eamonn Holmes
This Morning star Ruth Langsford revealed Eamonn Holmes proposed while they were at the Cheltenham races with their friends – but Ruth didn't see the message until their car ride home.
After seeing Ruth having fun, he made the decision to write a heartfelt love letter that was "three or four pages long" and ended with the all-important question: "Would you please marry me?", she told the Belfast Telegraph.
Ruth read the romantic proposal in the car on the way home, and explained: "I said 'yes please' and because we were both very aware of the driver in front, we just held hands on the way home and said nothing. It was very special."
PHOTOS: Loose Women stars' dazzling engagement rings: Ruth Langsford, Stacey Solomon & more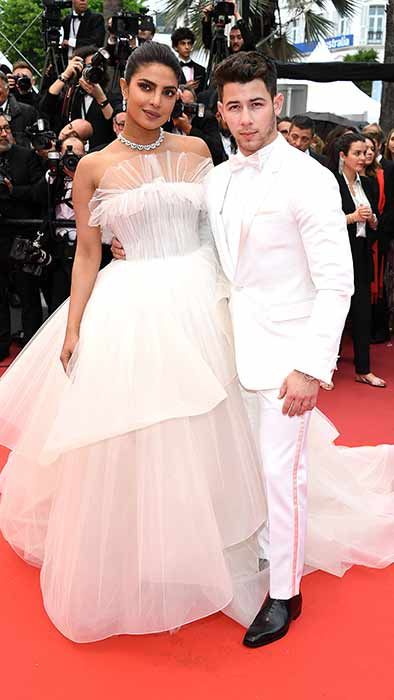 Priyanka Chopra and Nick Jonas
After their third date, the heartthrob singer told his mother he wanted to marry her – "She walked in, and I felt an overwhelming sense of peace and understanding about this next chapter," he said. Nick waited three months, until they were celebrating Priyanka's birthday in Crete. The Indian movie star was too breathless to respond for 45 seconds.
MORE: Take a look back at Priyanka Chopra and Nick Jonas' wedding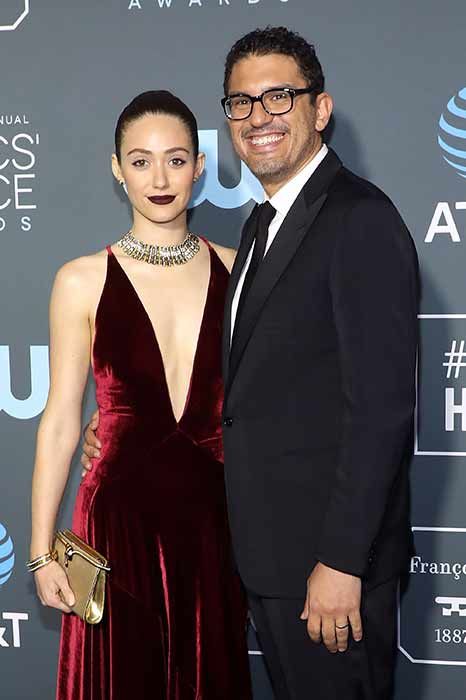 Emmy Rossum and Sam Esmail
One of their sweet traditions as a couple was to read out loud the romance section of their favourite newspaper, telling the stories of how readers fell in love. As the Phantom of the Opera actress read one article she started to realise that the details were surprisingly familiar. Her handsome director boyfriend Sam had mocked up a copy of the paper but featured their own love story instead.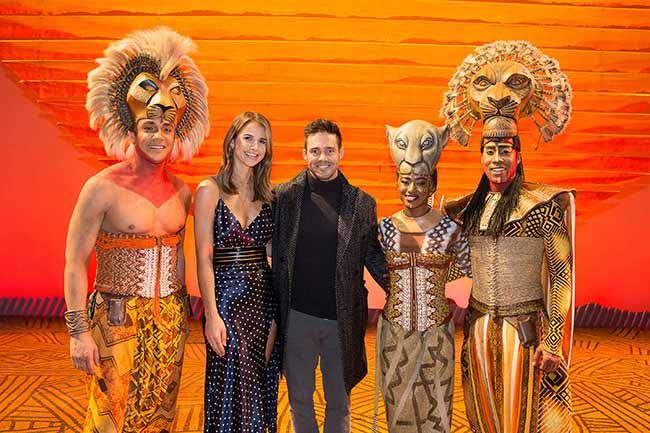 Spencer Matthews and Vogue Williams
Former Made in Chelsea star Spencer Matthews proposed to Vogue Williams on a romantic date night to see The Lion King in London's West End. The couple were given a backstage tour of The Lyceum Theatre following the show, and Spencer got down on one knee when they were on stage.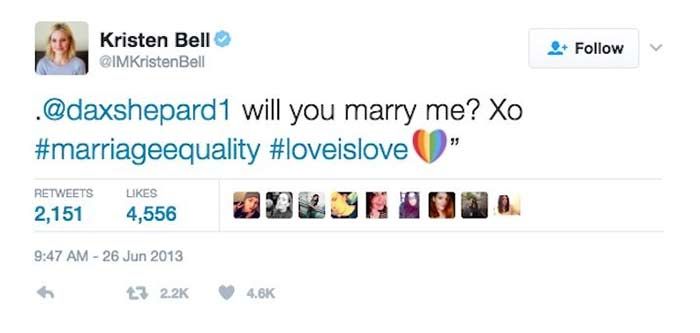 Kristen Bell and Dax Shepard
Both Kristen Bell and Dax Shepard believed that they shouldn't marry until everyone in the United States had the same right. So when the Supreme Court struck down the Defense of Marriage Act in 2013, Kristen celebrated the news with a very public proposal. "@daxshepard will you marry me? Xo #marriageequality #loveislove," she tweeted to her long-time boyfriend.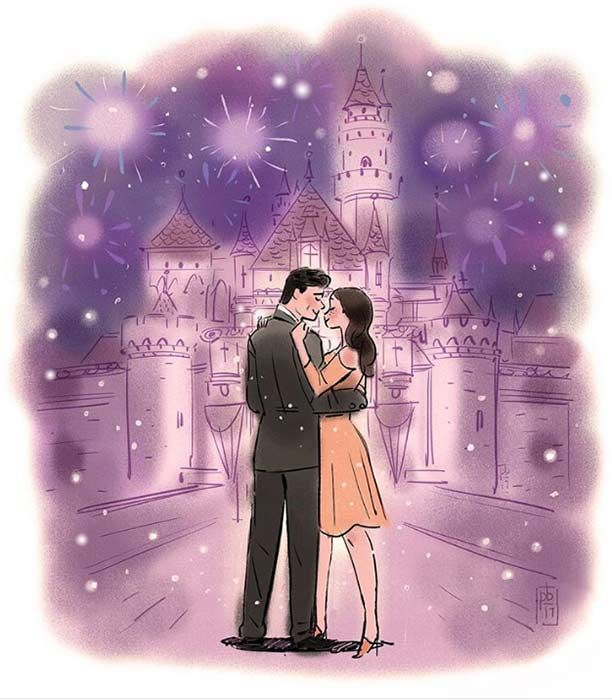 John Stamos and Caitlin McHugh
Fuller House actor John Stamos' proposal was straight out of a Disney fairytale – literally! Disney CEO Bob Iger helped John to cut together a short movie of the most romantic moments from the Disney and Pixar animations, ending with a Little Mermaid display, urging John to "just ask the girl". John played the movie to his Disney-obsessed girlfriend at Disneyland, and of course she said yes!
Animation: Paul Briggs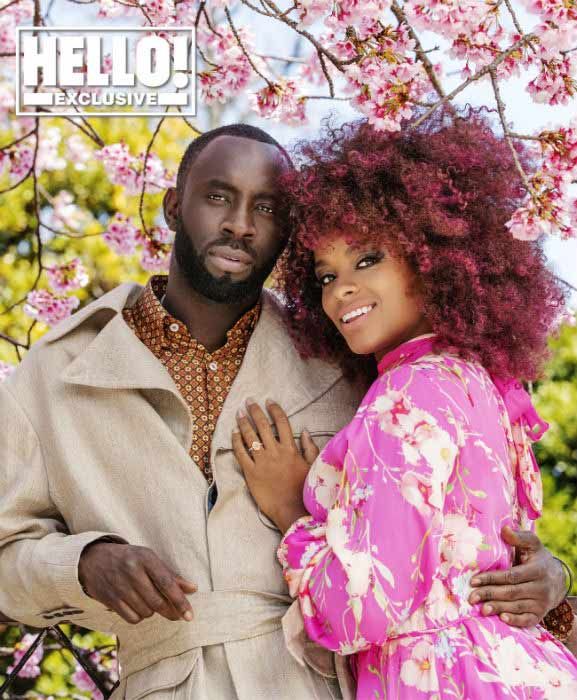 Fleur East and Marcel Badiane-Robin
Announcing their happy news with a photoshoot and interview in Japan, a bucket list destination for the couple, Fleur recalls how the fashion designer got down on one knee whilst staying at the Hoshinoya, Tokyo and presented her with a yellow diamond ring. "I said yes immediately!" said the star. "How Marcel did everything was just wonderful. We're in a really traditional Japanese hotel and there were petals on the bed and champagne – when we first got here I was like, 'Oh my goodness, this hotel goes above and beyond!' Then I turned around and he was there, with the ring. He said: 'Fleur East, will you be my wife?'
"I couldn't believe it. The ring is so beautiful and yellow is my favourite colour. Me and Marcel have been together for nine years so we've spoken about marriage a lot, and he knew exactly what I wanted. It's perfect. I cried instantly."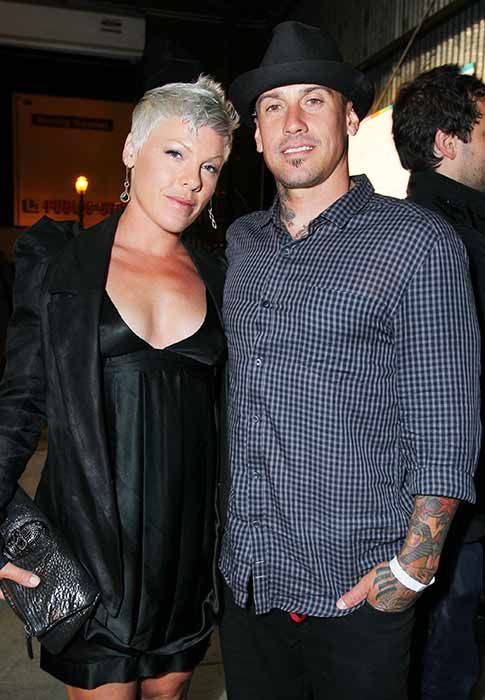 Pink and Carey Hart
Always one to stand out of the crowd, pop singer Pink proposed to motorcycle racer Carey Hart during one of his races in Mammoth Lakes, California. The award-winning artist held up a pit-board on which she had written the words "Will you marry me?" When Carey completed another lap without stopping, Pink changed the words on the sign to "I'm serious!" Carey promptly pulled out of the race and picked her up.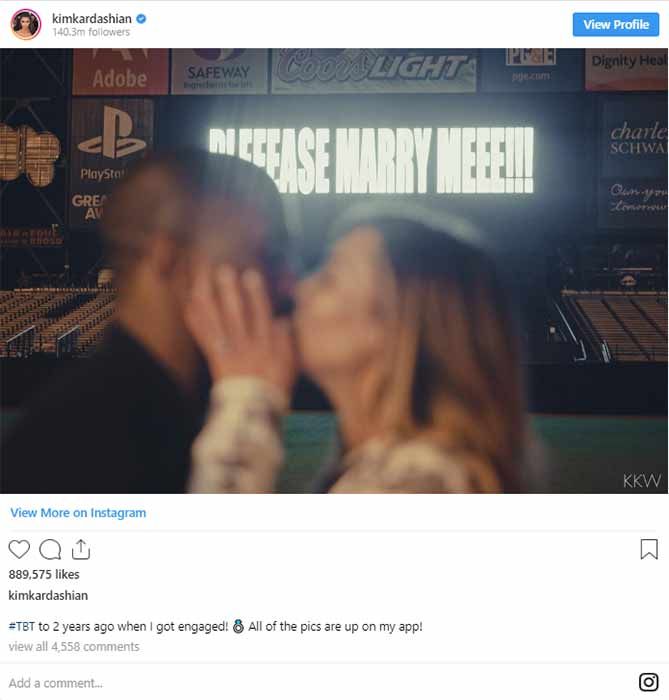 Kim Kardashian and Kanye West
Kanye West chose to propose to Kim Kardashian on her 33rd birthday, whisking her away to a ballpark where he surprised her by popping the question in front of her family and friends, with the words "Please marry me!" written on the scoreboard. The couple split in 2021.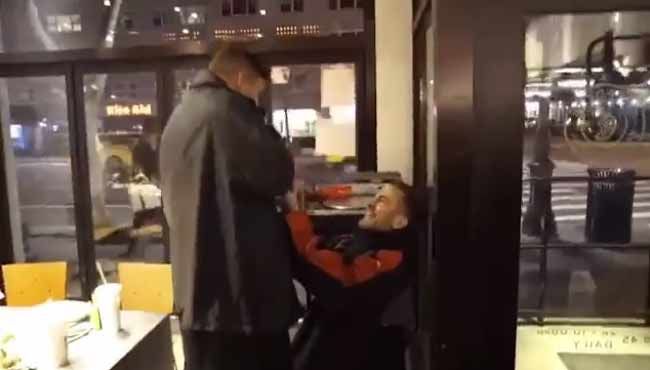 Marc Jacobs and Charly Defrancesco
Fashion designer Marc Jacobs organised a flash mob to perform a dance routine to Prince's hit song Kiss before getting down on one knee in an unusual location - a branch of the Mexican-inspired fast food chain Chipotle in New York in April 2018.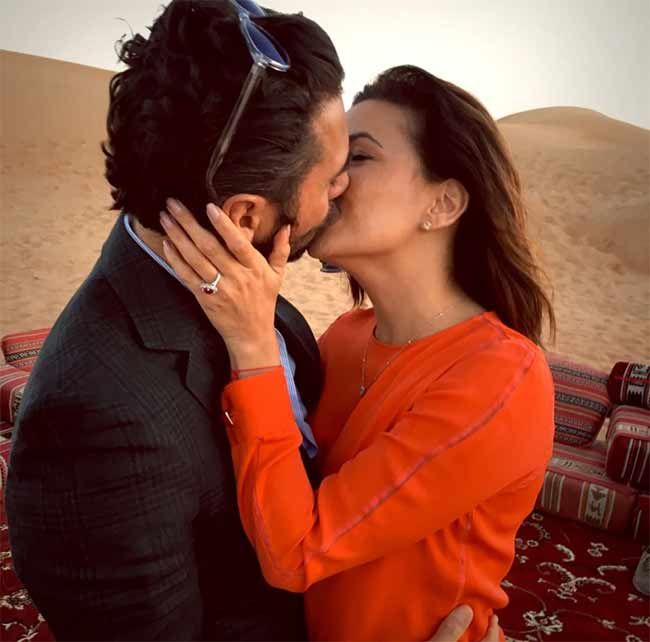 Eva Longoria and Jose Antonio Baston
Eva Longoria's partner Jose Antonio Baston pulled out all the stops for his proposal, which took place in the middle of the desert while the couple were travelling in Dubai. The TV executive created a romantic set up with Persian rugs and pillows in the middle of the desert sand dunes, where he got down on one knee.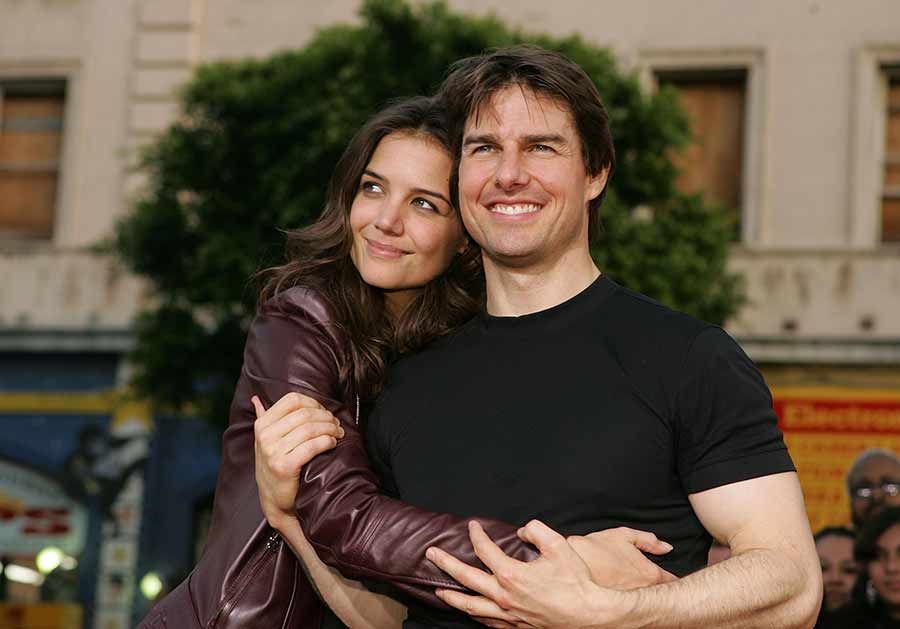 Tom Cruise and Katie Holmes
After just two months of dating, Tom Cruise chose the iconic Eiffel Tower in Paris as the setting for his proposal to Katie Holmes in 2005. "Yes, I proposed to her," the Oblivion actor told reporters after the event. "It was early this morning at the Eiffel Tower, so I haven't slept at all. Today is a magnificent day for me," he gushed. "I'm engaged to a magnificent woman."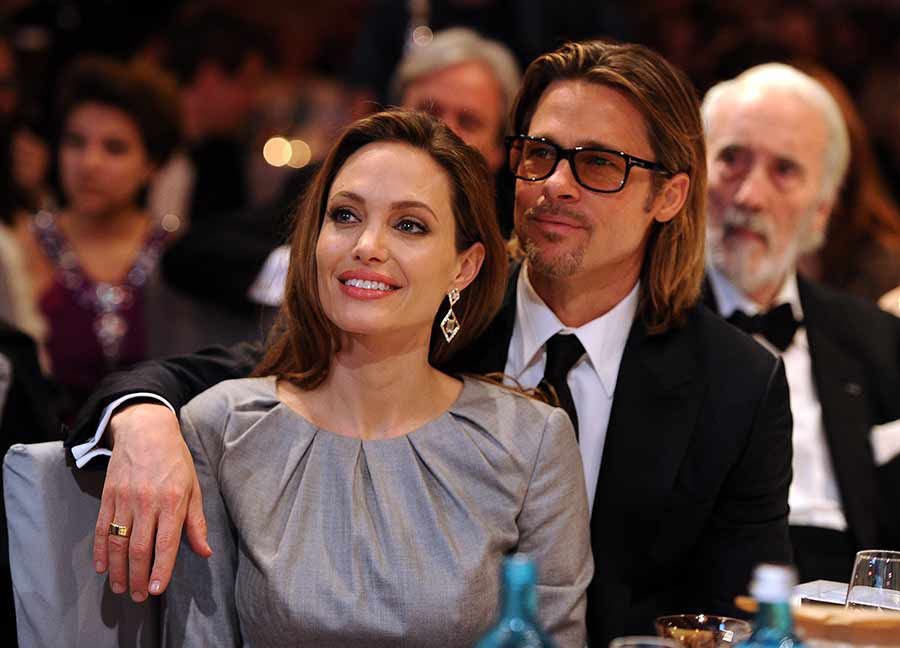 Brad Pitt and Angelina Jolie
Hollywood star Brad Pitt made his proposal to actress Angelina Jolie in 2012 a family affair when he gathered the couple's six children and presented his wife-to-be with a custom-designed, diamond engagement ring. Estimated to be 16 carats and worth £325,000, Angelina "cried and smiled" before hugging her kids and showing them the ring.