How did Pippa Middleton's wedding dress compare with sister Kate's?
As soon as news hit last July that Pippa Middleton was engaged to financier James Matthews, speculation about the bride's dress began and, naturally, we started to wonder whether 33-year-old Pippa would follow in big sister Kate's footsteps or go down a different designer route. Well, now we know. Without doubt, both brides looked beautiful on their big days and, though to the untrained eye their gowns may look similar, there are lots of subtle differences.
The designer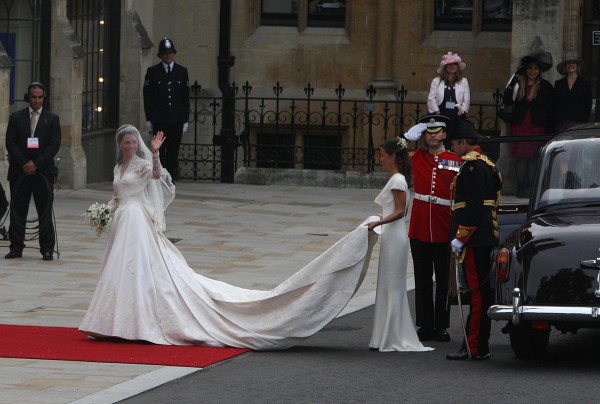 Both Kate and Pippa chose British designers. The Duchess of Cambridge's wedding dress was designed by Sarah Burton, creative director at Alexander McQueen, while Pippa chose Giles Deacon, who is renowned for creating edgy, red-carpet gowns. "I was thrilled to work with Pippa on her wedding dress," said Giles. "It's a privilege to show the craftsmanship that my team produces in London and a real testament to Pippa's support of British fashion."
The colour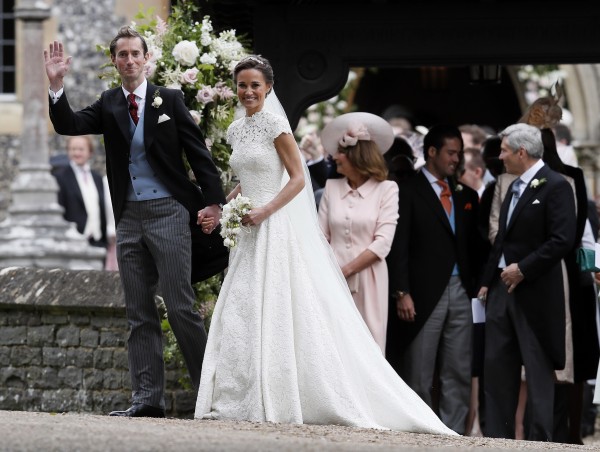 Ivory, a traditional wedding gown colour, was the choice for both Kate and Pippa, which is no surprise given they have such similar hair and skin tone. The shade suited them both beautifully.
The style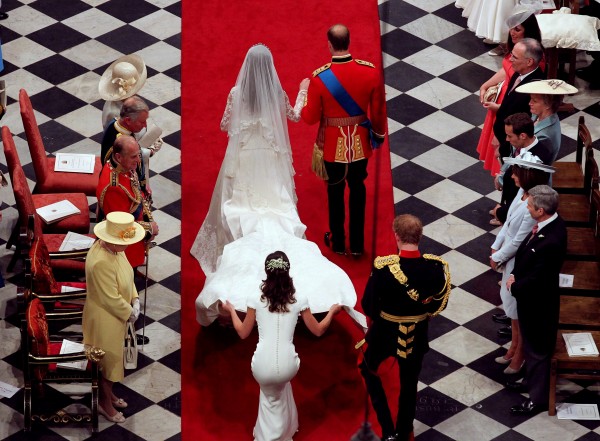 "Because it was an English country wedding, Pippa went for soft and pretty, whereas Kate's was more dramatic in its silhouette and had a harder silhouette – it was more appropriate for Westminster Abbey. Kate's was definitely grander," explains David Emanuel, host and creative director of Say Yes to the Dress UK, who also designed Diana, Princess of Wales' wedding dress.
"They both looked very British and lovely in their own way," says Peta Hunt, editor-at-large of You & Your Wedding magazine. "I think it would have been very easy for Pippa to go a for a giant couture dress, I think she's dialled it down quite a lot, and that's refreshing, that she's kept to her true self and not tried to be anyone else."
But the experts agree Pippa's dress was a little bit sexier than Kate's – in a good way. The heart-shaped cut-out back was a touch that couture designer Edwing D'Angelo loved. He says: "Kate's gown was a bit more classic and more in line with what we'd expect for a Royal princess. Her shoulders were covered, her arms were covered. The back is the main difference, how Pippa chose to show a little bit more of her arms and have that little 'moment' at the back."
The fabric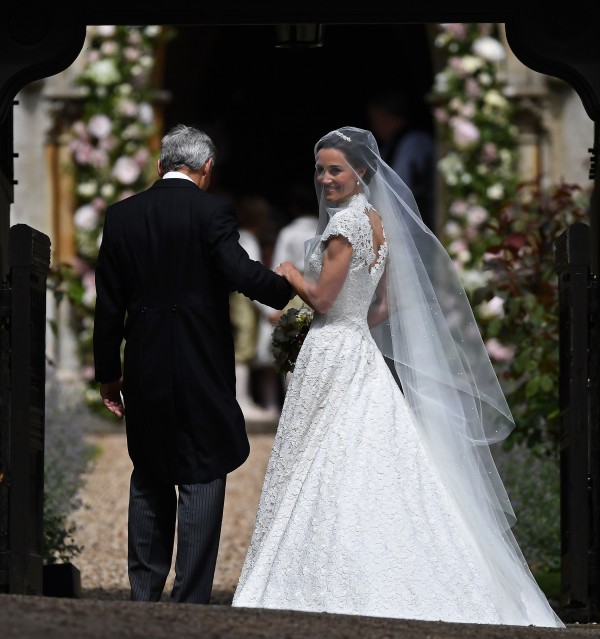 "The bespoke silk cotton lace is embroidered with pearl detailing over an organza and tulle underskirt, which has layer upon layer to enable a floor-sweeping movement," explained Giles Deacon of his creation for Pippa.
"The way the lace is cut is really stunning," commented bridalwear designer Charlotte Balbier. "Kate wore lace at the top but Pippa's gone for all over, not just at the top."
"It's a heavier lace than Catherine's, obviously, it's more of a couture lace. She looks really pretty," was Emanuel's verdict.
The veil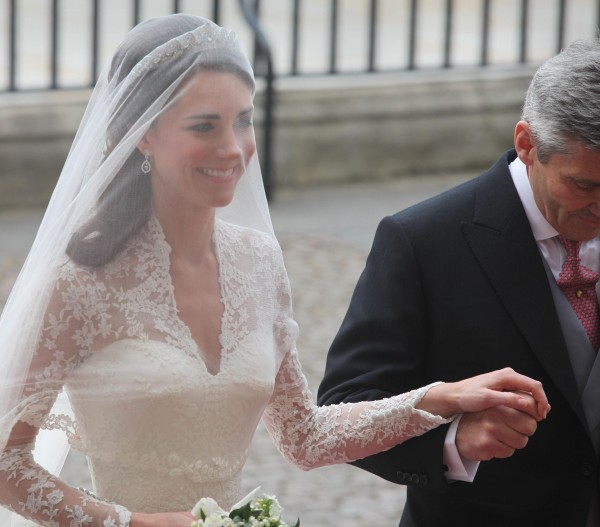 Both brides topped off their wedding ensembles with a full tulle veil and tiara, but Pippa's (designed by milliner Stephen Jones with a hairpiece by Robinson Pelham) was significantly smaller than Kate's. "I love the tiara, it's very subtle, which is again her style. It's quite understated and minimalist; if she'd gone for a big tiara it would have been too much for her," Balbier believes.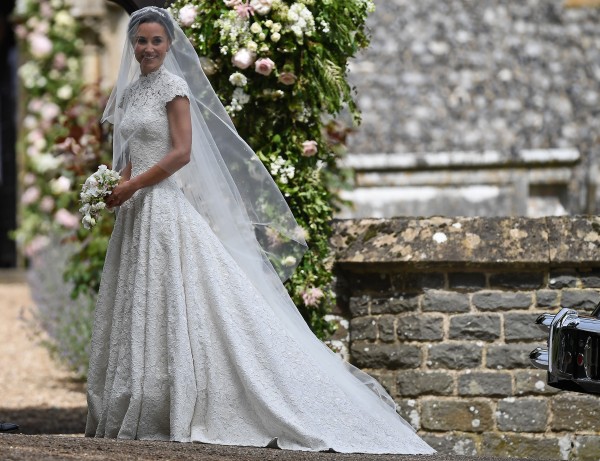 "The veil was small, petite and toned down," Emanuel concurs. "And it wasn't a major tiara. It's sweet and pleasant."
For all the best photos and coverage of Pippa's big day, stay tuned to hellomagazine.com and pick up the souvenir edition of HELLO! magazine out on Monday.