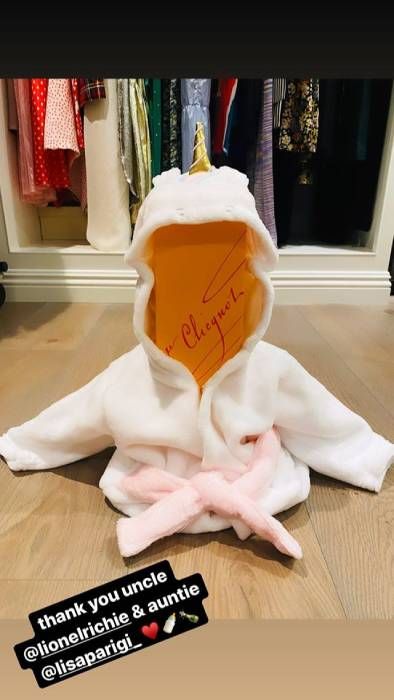 Katy Perry and Orlando Bloom are raising daughter Daisy Dove between their Beverly Hills mansion and their pad in Montecito. The former set them back $17.9million while the latter cost them a sum of $14.2million, and they are both truly spectacular with stunning interiors. Take a tour of the two megamansions…
Katy and Orlando's Beverly Hills home
The couple's Beverly Hills mansion boasts five bedrooms, five bathrooms, an infinity pool, and a driveway with parking for up to 20 cars.
Katy shared a peek inside her walk-in wardrobe shortly after welcoming daughter Daisy as she thanked her friends for their gifts. "Thank you uncle Lionel and aunty Lisa," Katy wrote alongside a photo of a mini white unicorn dressing gown, which was positioned on the wooden floorboards with white walls and colourful dresses hanging in the background.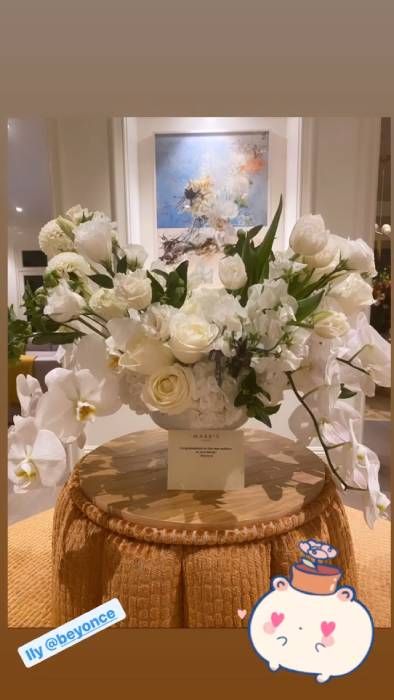 The star also shared a photo of a bunch of flowers from Beyoncé which were displayed on a round rattan table with framed artwork on the wall in the background. One door on the left leads into the living room where a grey sofa is visible, while the door on the right opens up into the dining area.
The singer dressed up as a hand sanitiser for funny promotional videos for American Idol, including one that showed her washing up and preparing snacks in her kitchen before sitting down to watch the show. The spacious kitchen has floor-to-ceiling white wooden cabinets lining one wall, while the sink is fitted within an island unit at the centre.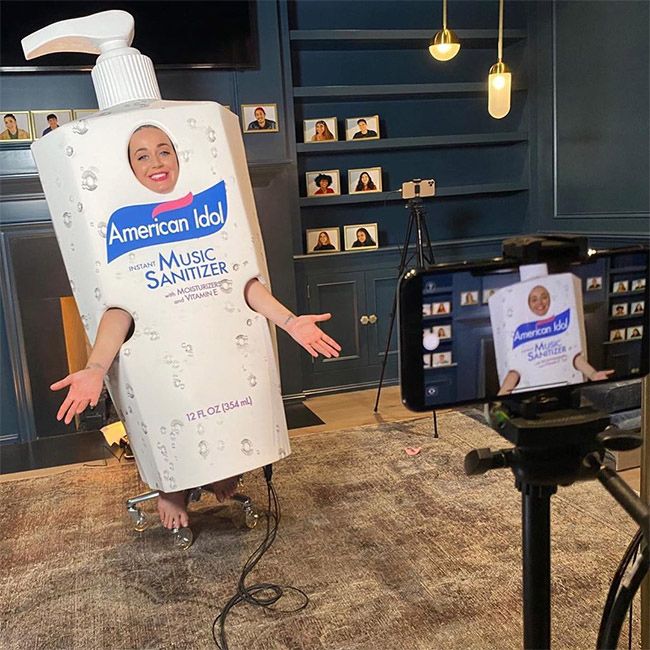 We got a look inside one of the couple's living rooms when Katy filmed American Idol from the space during the coronavirus lockdown too. The entire room, including the ceilings, have been painted navy, with wooden panelling on the walls. The television is wall-mounted above a fireplace, with integrated shelving and cabinets on either side.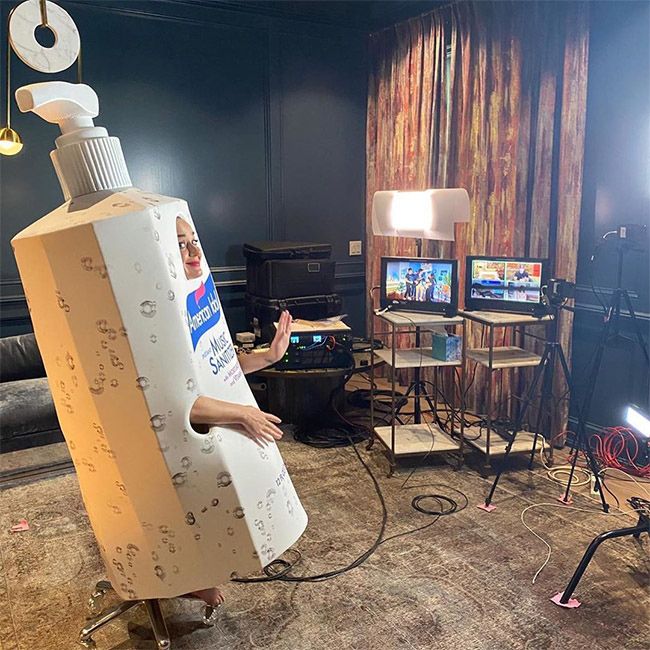 Katy took down any photos and ornaments she normally has on display in her living room and replaced them with framed photos of the American Idol contestants, while she filmed herself using a phone positioned on a tripod. "Welcome to my home studio!" she told her Instagram followers.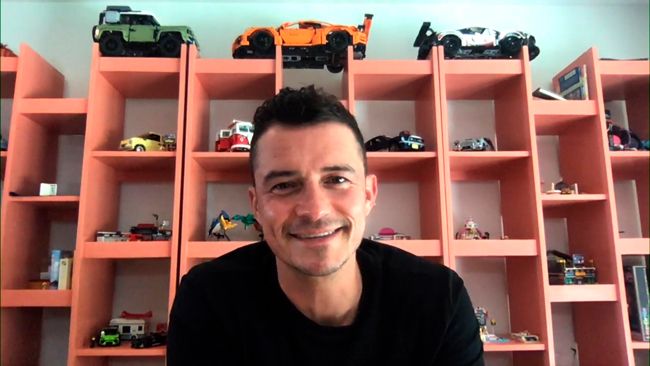 When dialling into a virtual interview at the beginning of the pandemic, Orlando allowed fans to see a room that's filled with children's toys, which are on display in salmon-coloured units. A very quirky space indeed!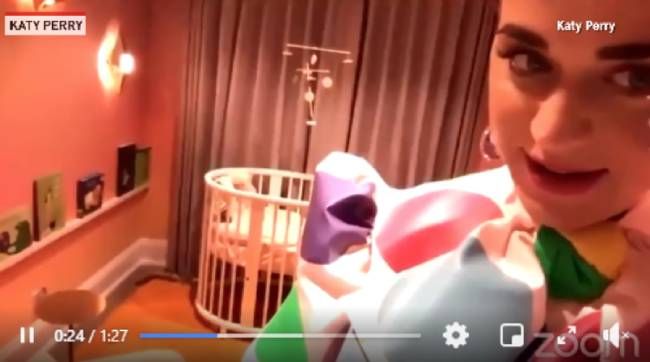 Fans received a sneak peek inside baby Daisy's nursery just a few days before she was born. The room has been decorated with bubblegum pink walls and lavender curtains, and includes a beautiful white oval crib from Stokke.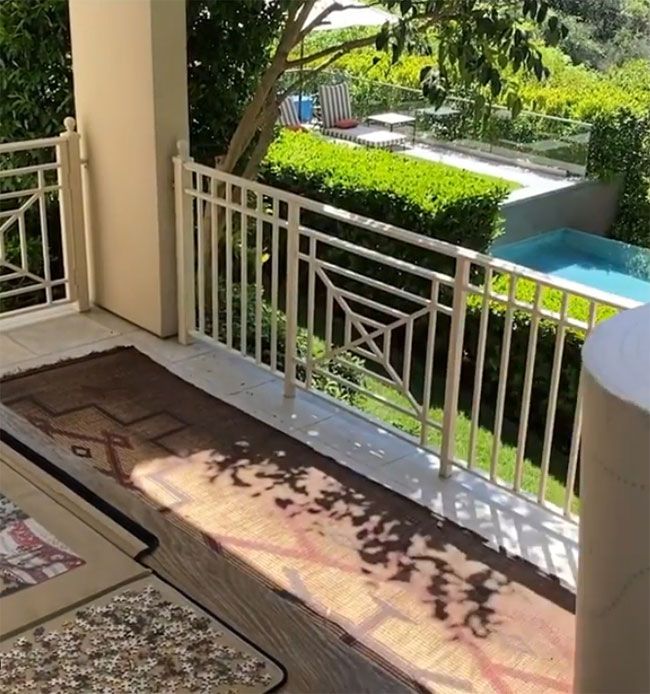 At the back of the house there is a covered terrace, which has a wooden dining table and woven rug on white stone flooring, and overlooks the garden and swimming pool. On the left side of the home there is a sundeck area with a pair of striped sun loungers, while the pool is on a lower level and surrounded by trees and hedges for extra privacy.
The garden also features a large lawn with walled flower beds holding tropical plants. In the footage, Katy revealed an adorable feature that she and Orlando have added for their daughter – a red baby swing.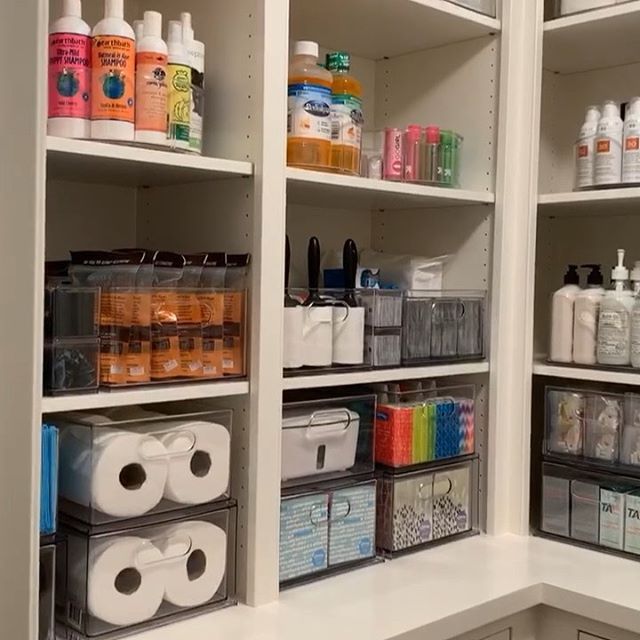 Katy hired The Home Edit to tackle her "hoarding problems" at home, including in this huge cupboard that she uses to store her cleaning and beauty products. With a huge selection of everything from shampoo and conditioner to sun cream, makeup remover and even lint rollers, it looks like Katy won't have to go shopping for beauty supplies for a long time! Each product has been organized and displayed in clear trays and rotating stands on the built-in shelving that fills the cupboard from floor to ceiling.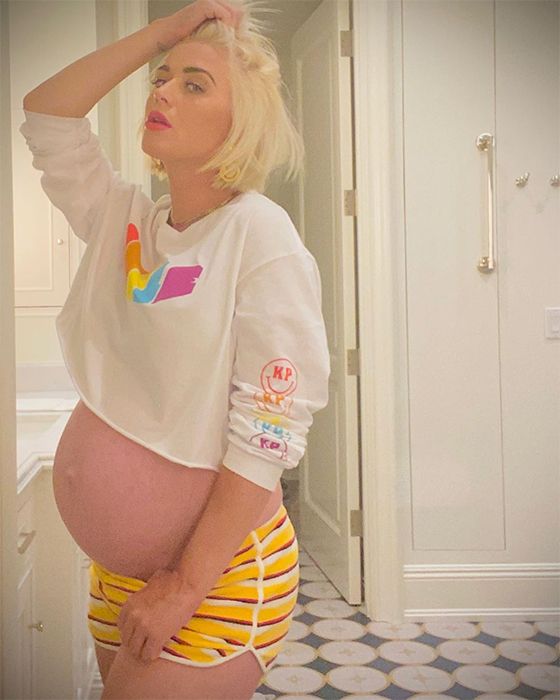 The couple's luxurious bathroom has a white suite and wooden cabinets lining one wall, with patterned tiles on the floor.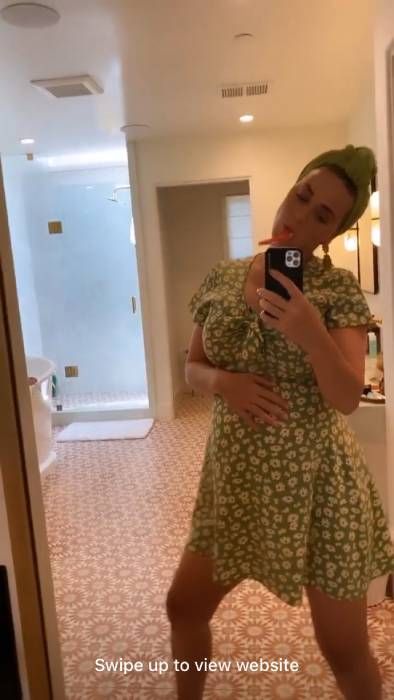 We got a peek inside a different bathroom when Katy got ready one day. A walk-in shower can be seen behind her in the photo, as well as a double sink with a spotlight mirror. The spacious area also has printed floor tiles, which add colour to the room.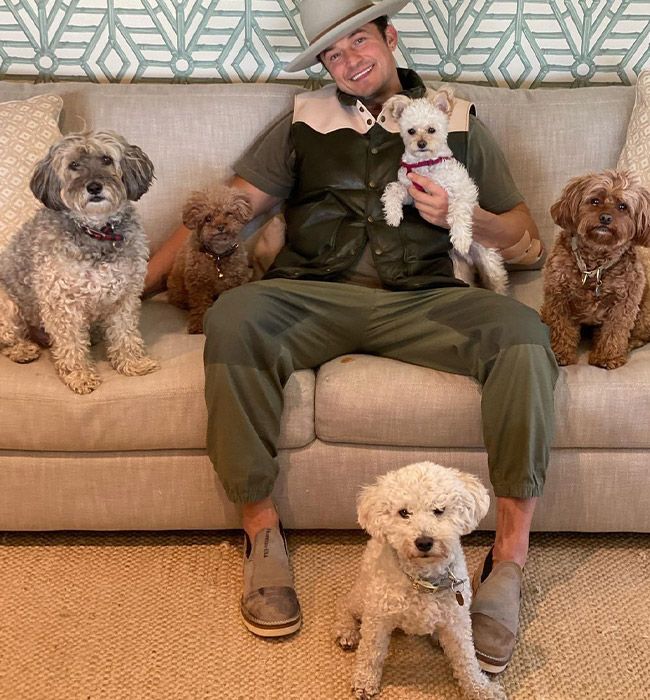 Katy and Orlando's Montecito home
Their latest property purchase is a  $14.2million home complete with a pool, manicured grounds and stunning scenery. Orlando shared a picture of himself in the living room which features a beige sofa, striking geometric wallpaper and a woven hessian rug.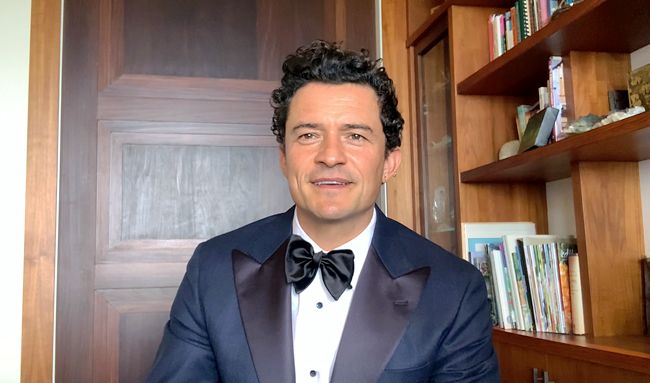 Orlando revealed his office space during an awards ceremony one evening, showing off his wooden shelving unit laden with books and a display cabinet with trinkets on show. The room also has a large door featuring stained wood, giving the space a traditional feel.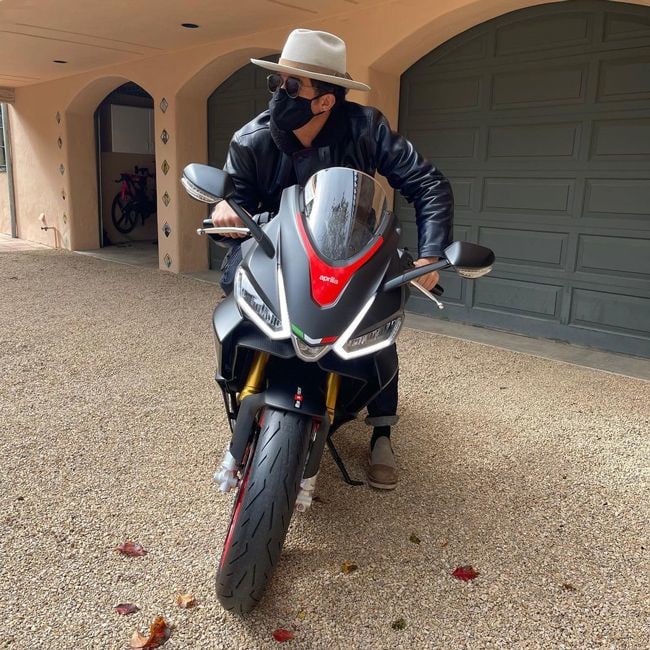 While posing on a motorbike, the actor revealed the couple's extensive garage space. They have multiple arched garages to house their vehicles and fans can also see that Orlando has a bicycle stored inside one of them.